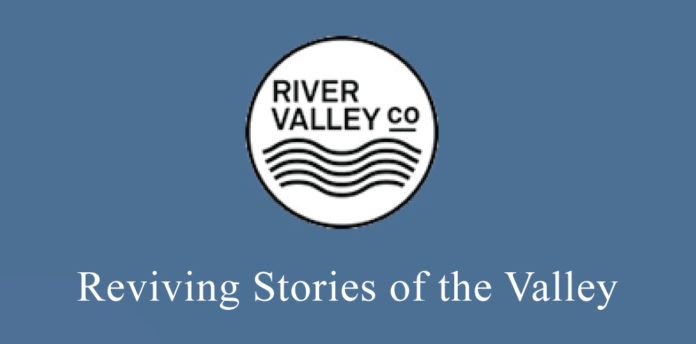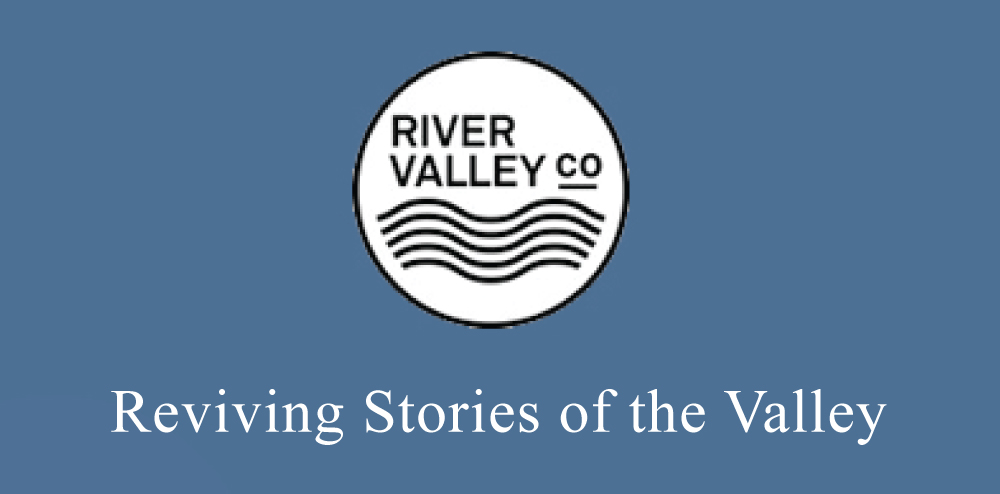 Reviving Stories of the Valley
Located in Edmonton is the River Valley Company, which is a development company aimed at evolving Edmonton River Valley into an ideal tourist location with great hospitality and exciting activities for visitors of any age. The River Valley Co. focuses on revitalizing and supporting the Riverdale community through unique, boutique projects.
The River Valley Company consists of four partners. Two of those partners are Erin Murray-Green and Clark Murray. They are a brother and sister duo who contribute different skillsets to the company. Erin Murray-Green, who is Partner and Brand Manager, has a background in architecture. Clark Murray, who is Chairman of the company, owns different tech companies. One of their other partners owns a construction company.
From its very beginning, River Valley Co. has had the goal of bringing new life and opportunity to the beloved River Valley.
Murray notes, "our intent is to take the Edmonton River Valley, which is a 22-kilometer park, and develop community amenity buildings with high-end hospitality. We design the buildings and operate the businesses in them as well."
The vision Murray and Murray-Green have for the city traces back to their trips abroad. They took design ideas and came back to their own community with new insight into how they could revitalize their neighborhood.
"What we found on our walks," says Murray, "is that there were two little abandoned commercial sites in this neighborhood that was redeveloped. We saw that as an opportunity. Six years in, we employ 45 people in Riverdale, and we should see about 10,000 visitors a year to Riverdale annually."
That vision culminated in the company's first project, which is Little Brick Café. The house has historical significance, which made it more endearing to the community.
"It is a small café," notes Murray-Green. "It is built down by the river. It is very central. It used to be an industrial area and it used to be a brick plant. The whole area was industrial. The house has historical significance. It was our first project as a team."
Little Brick is a 1902 residence that River Valley Co. converted into a café/pub with a bakery on the second and an Airbnb on the third floor. Over the decades, the house has seen new editions, which created hurdles for the River Valley Co. to overcome. However, with the work of local crafts- and tradespeople, the Little Brick Café project was a success.
Murray recounts, "it needed a lot of work, and it was a funny building. It was a hodgepodge of construction styles throughout the years. Fixing it required substantial restorations. We put a kitchen in the basement, and we fixed the wiring."
As part of their dedication to Edmonton, River Valley Co. worked with local trades and businesses to make the Little Brick Café a local success. The company hired a local concrete company, upholsterer, and millworkers to complete the project.
"Turning to local craftsman made sense," adds Murray-Green. "All the concrete is done locally by Phoenix concrete. Peppers Upholstery was great to work with too. Our millworkers—Studio Bramble–have a shop in town, so they did everything on site in Edmonton. Working with trades that are here helped us developed a supply chain that was easy and Canadian."
Little Brick Café is a prime example of the mission of River Valley Co., which is to bring people together in the community to celebrate its history and its community. This mission is also clearly illustrated in the reception of the café and its survival through the challenging times of the pandemic.
"It has won awards from The Huffington Post, The Edmonton Journal, and Yelp. People have taken to it as a little landmark in the River Valley. Covid has been challenging, but the old house has a really big yard. The yard saved us because we could have outdoor dining. With the support of our customers, we could continue going through the pandemic."
In working with the community and receiving feedback, River Valley Co. was able to develop Little Brick Café into a place which fit the lifestyle, needs, and aesthetics of the surrounding community. In a sense, Little Brick Café was the signpost for the future and vision of River Valley Co.
Clark-Murray suggests, "We always want to find a site in a space that is walkable but maybe forgotten. Maybe it is a site that hasn't been utilized to its best intentions. We want to stick to local craftsman and we want great quality."
However, Little Brick Café is just the beginning for River Valley Co. They recently completed Umphreville Block, which is a commercially zoned property in Riverdale. The development will house a retail and hospitality space on the main level, an office space on the second level, and residential units on the top level.
With two successful projects in their portfolio, River Valley Co. is continuously looking forward to more projects they can undertake to infuse new life into the River Valley.
"The first thing we did at Little Brick was talk about project two," Clark mentions. "We think there are about ten sites around the River Valley that we intend to develop. We have done two in the first five years. We are starting our third and fourth projects in the next 12 to 16 months. We want to get started on more projects. We hope to build a community somewhere in Edmonton as a micro-district in tourism."
When looking at their work, it is clear that the team at River Valley Co. works out of love for River Valley. The company maintains a balance between the historicism within Edmonton and the vibrancy found its renewal and futurity.
"Edmonton is a great city" remarks Murray. "There is a strong community of small businesspeople that we are proud to be a part of. We hope that Edmonton is part of a vibrant vitalized community with small business owners that are working together to make Edmonton an awesome city on the move."
With the success of Little Brick Café and more projects to come, River Valley Co. is playing a major role in developing unique and functional spaces that bring new life and movement to the River Valley.
To learn more about River Valley Co., their services, their team, and their projects visit– https://www.rivervalleyco.ca/