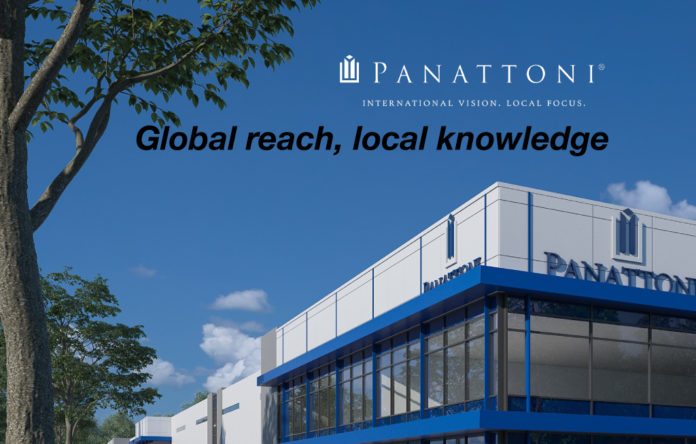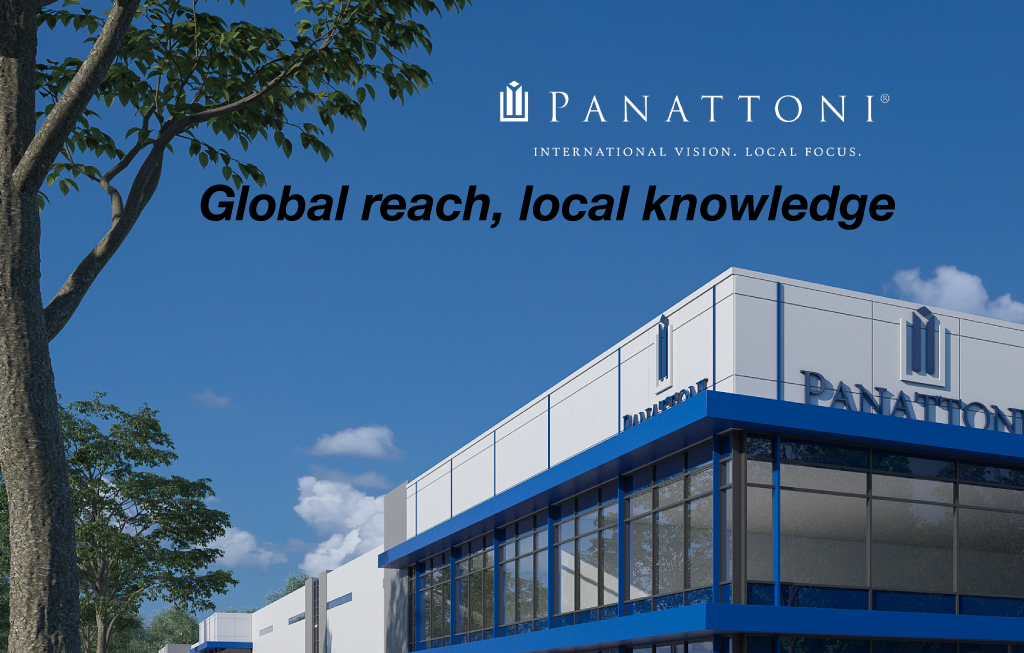 Global reach, local knowledge
Panattoni Development Company is a consistently award-winning developer with an unparalleled depth of experience in industrial and office developments. In Canada, they offer a full service experience to clients, in which they handle all aspects of a transaction – from consultations, design, development and construction, through to financing, leasing, and sales. With every project they deliver, whether it's speculative or built-to-suit, their goal is to deliver a high quality product that satisfies every stakeholder.
"We want our clients be successful in their business," says Michael Smele, Executive Vice President. "What we do is provide them with facilities that enable that success."
Panattoni was originally formed in Sacramento in 1986, and then expanded into the Canadian marketplace in 2005 and into Europe in 2006. They now have more than 25 regional offices, and they have developed more than 320 million square feet of industrial and office space across the world.
In Canada, Panattoni has offices in Toronto, Ontario, and Edmonton, Alberta, and they have been responsible for the new construction and redevelopment of over 14 million square feet of industrial buildings across the country – in particular, in the GTA, Montreal, Calgary and Edmonton. According to Michael, their expertise in the regions they work is "unsurpassed."
"We're a company with a lot of advantages," he says. "First of all, we're the privately-owned industrial real estate developer globally. We've done work throughout the United States, Europe, and Canada. And because we have such a large breadth of experience, we're able to have insights that others don't."
"We're able to understand all the different trends that are taking place in the market and stay on top of them," he adds. "We are able to have deeper relationships with tenants. We're able to build facilities that provide the most added value for our clients."
Michael has personally been working in the Canadian industrial real estate and development industries for almost 20 years. He has been working with his father, Andy Smele, and with Wade Dobbin – two of the three partners of Panattoni Canada – since 2001, originally for a different company. When company founder Carl Panattoni first ventured into Canada, he reached out to Andy and Wade for help with his first property. When Carl decided to start an official branch in the country, he reached out again, and Michael joined them when they launched the office in 2005.
From the start, the company had a clear vision of the kind of projects they wanted to be doing, and they have stuck to that vision to this day. They wanted to develop best-in-class industrial developments, either by building them from scratch or by purchasing existing facilities and adding value through renovation. They planned to create the majority of their work on spec, but they also wanted to deliver built-to-suit projects for clients who wanted that service.
One of the first projects Panattoni Canada was involved in was a large speculative facility totalling 1.1 million square feet – the largest of its kind in the country at the time.
"Because of the unique perspective Panattoni had from being in a lot of markets in the United States, they were very comfortable with that type of scale," Michael recalls, "whereas other local groups just had not experienced that before."
The company's boldness quickly paid off. The property was 100 per cent leased to Canadian Tire before it was even completed – it was "a tremendous success," Michael says.
In the years since, the company has consistently duplicated that success, and they have grown considerably as a result. They are now the most active purchaser of land in the GHTA, and the most active industrial developer. They work as far west as Hamilton and as far east as Oshawa, where they previously focused on the GTA West. They also work throughout Alberta, including Calgary and especially Edmonton, where their office is located. They have also successfully completed some projects in Montreal, and while that's not their main focus at the moment, they see future growth opportunities in the city.
Everywhere they work, Michael reiterates that what sets Panattoni apart is their experience and perspective. They know what their clients want and need out of their facilities, and they understand the importance of staying ahead of the curve.
"We ensure we're checking the boxes that our clients are going to want checked, and we're staying on top of the trends as they are occurring," Michael says. "We're not building anything that's obsolete by the time it's constructed."
Michael also reiterates that Panattoni is a global company, and that comes with a lot of advantages. At the same time, they balance that internationality with a strong "local focus" in every market they work. When Carl expands into different regions, his priority is making sure that the team on the ground has a strong understanding of their market and its intricacies, as well as strong relationships with local subcontractors and suppliers. In Canada, that team is led by Wade Dobbin and Andy Smele, who have more than 50 years of local experience in industrial real estate between them.
Wonderful relationships
Over the years, Panattoni Canada's dedication to building high quality industrial products has resulted in "sincere brand loyalty" with their clients, Michael says. Those clients include both regional and national companies, including some of the biggest brands in the country, many of whom have substantial assignments with the country.
A prime example is Canadian Tire. They were originally one of Panattoni's first clients in Canada, and they are now working together on the company's biggest project in the country to date.
Michael credits the longevity of that relationship to several factors. Firstly, he says they have a "well thought out communication strategy," the importance of which he believes cannot be underestimated.
"A critical element in every relationship is communication," he says. "You have to ensure that everyone is on the same page and working collectively towards the same outcome. That way, when challenges arise, they are dealt with quickly and professionally."
Michael also credits Panattoni's performance and delivery – "the other critical part of any business relationship," he calls it.
"We really pride ourselves on being able to deliver on our promises," he says. "For example, when we say we're going to deliver a building by a certain date, we make sure we meet that date. We know that's a critical element from a tenant standpoint, especially on a build-to-suit. They need to know when they can get in there. They are planning their business around it."
"We have been very successful in providing that time certainty," he adds. "A big part of that success is that we have a really strong team, both internally and externally."
Externally, Michael says that "starts with our capital partners."
"We have fabulous capital partners that really understand the business, and that are really responsive. They are able to work through challenges with us quickly and efficiently, so we're not bogged down by bureaucracy."
Panattoni Canada also has "wonderful relationships" with contractors and suppliers, Michael says. Those relationships enable the company to construct their buildings as cost-effectively as possible, and that cost-efficiency is reflected in the company's competitive pricing. Examples of those partners include BlueTec Construction and Automated Fire Protection Systems, both companies with many years' experience and sterling reputations in the region.
Then there's the real estate community – Michael says Panattoni's relationship with those partners are equally critical to the company's success.
"If there's a land site for sale, we want to be the first group to have an opportunity to purchase it," he explains. "With our strong relationships, that very often is the case."
He credits the strength of those relationships to the fact that the company is privately-owned, which means they can be fast-acting and efficient. They can commence development on the property sooner than their larger competitors and they can turn around agreements, whether they are sales or leases, very quickly.
"We're able to give confidence to the brokerage community," Michael says. "They know that with us they will be receiving efficient, effective, and reliable feedback that they can provide to their clients. And they can be assured that what we're saying can be achieved."
Lastly, and relatedly, Panattoni Canada also has forged strong relationships with municipalities. Receiving building permits can be the most challenging and time-consuming part of what a developer does, but Panattoni has earned a lot of credibility and trust in the regions they work, which tends to speed that process along.
"Municipalities have a high degree of trust in us," Michael says. "They know we're going to be complete our obligations properly, that we're going to build institutional quality facilities, and they know they're going to have good tenants, which means a good ongoing tax base for the city."
"We've worked hard to build that reputation and foster those relationships," he adds. "That's been very beneficial."
Great buildings, satisfied clients
Currently, as previously mentioned, Panattoni Canada is working with Canadian Tire on their largest project to date – it includes 1.3 million square feet of industrial space, all under one roof in Brampton. Moving forward, the company fully expects to continue delivering projects of similar size and scope. They already have a pipeline of over 10 million square feet of new projects, and they will be building a lot of that over the next few years.
Much of that pipeline, Michael says, will be fulfillment centres for the growing e-commerce industry. That market has been growing steadily for many years, but the pandemic has extremely accelerated that growth, which Michael says "bodes very well for our segment of the market."
"Since 1986 in the United States, and in Canada since 2005, we've focused exclusively on industrial facilities," he says. "Large fulfilment facilities have been a critical part of what we do. We really understand those facilities, probably better than most if not all of our competitors.
"So we think there's a lot of opportunity for growth in the markets we serve," he adds. "We're very excited about the future."
As the company grows and embraces that exciting future, however, Michael says one thing will not change, and that's Panattoni's commitment to performance.
"We know there are no guarantees with our clients," he concludes. "We know we always have to go out and win their business, and we have to do that with our pricing and our delivery. That's the message we send internally. We can never take anything for granted. We have to provide great buildings and satisfy our clients every time."
For more on Panattoni Development Company Canada, their history, their clients, and their many award-winning projects – and to get in touch with their expert team – visit http://www.panattonicanada.com/