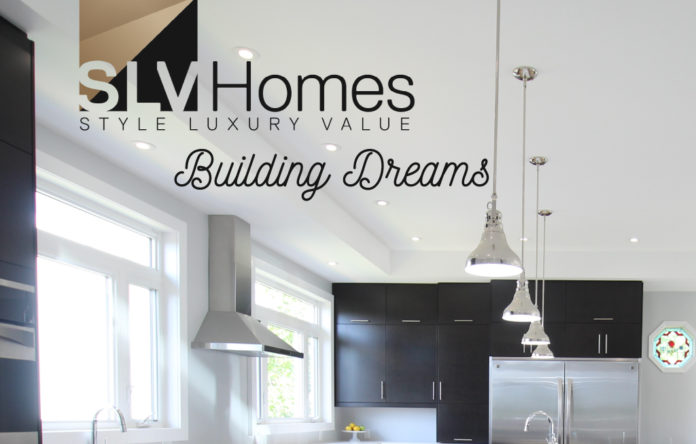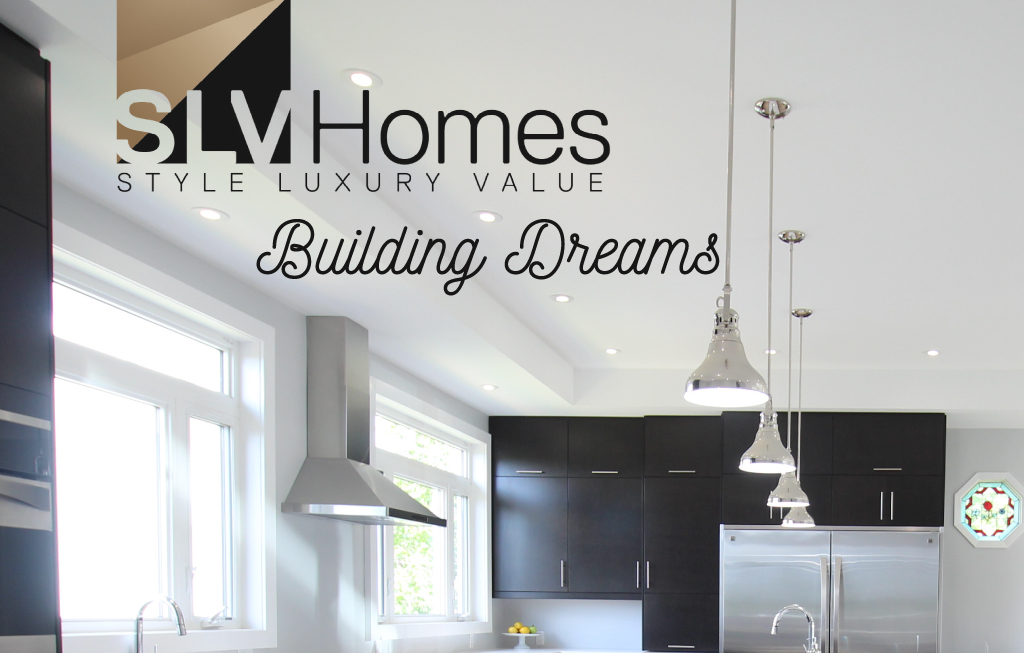 Building dreams
When Louie Zagordo formed SLV Homes in 2012, his mission was simple – "I want to build people's dream homes," he says.
"I like to take a client's idea, see it through and build it," he explains.
"I want to make their dreams a reality; to deliver them luxury, style, and value. To build them a home that they'll love. That's what inspires me."
SLV Homes officially commenced eight years ago. Prior to forming SLV Homes, Louie had already been in the construction industry for well over 25 years; working in a variety of roles across several homebuilding companies. Throughout his career, he has experienced virtually every home building problem there is, and he has worked out solutions to overcome every single one. This problem-solving ability has helped him lead the company to quick success. This has led to consistent industry recognition, at both the regional and national levels.
SLV Homes' projects come in all different shapes and sizes, but what they all have in common is their individuality – as a company, SLV Homes never repeats itself. Every home or renovation they deliver is specific to the client; tailored to meet the needs of their individual personalities and lifestyles.
"Everything we do is unique," Louie says.
"Even if it's based on something we've done before, there's always something different about the home. That's what we're known for. We're custom home builders."
Their emphasis on uniqueness is a major foundation of SLV Homes' reputation. As well as the company's exceptional personal service and attention to detail. Louie and his wife Alba – who serves as the client liaison and offers over 20 years of experience in the construction industry – are personally involved with each client on every project. They are attentive to their client's needs and wants, and expertly guide them through the process of turning those dreams and ideas into a design, and then finally into their dream home.
"During our conversations with our clients, we put ourselves in their position," Louie explains. "Placing ourselves on the other side of the desk, allows us to consider everything from their perspective."
SLV Homes' expertise and knowledge allows for a client stress free experience throughout the whole construction project. They make sure the clients' wants and needs are accounted for, their budget is always respected, and that all parties are comfortable and on the same page.
"We treat every project as if it was our own" Louie says. "I never want our clients to feel uncomfortable. I want to build trust."
On all projects, SLV Homes strives to create a lasting relationship and a quality finished product for every client.
After delivering a home, they want their clients to speak highly of them, and to think back on the experience with fondness. To Louie, the greatest review is someone telling their friends 'If you're thinking of building, you have to go and see SLV Homes and at least listen to what they have to offer.'
Over the years, SLV Homes has successfully built trust with their clients, as evidenced by their glowing Google reviews and growing list of client testimonials. A common sentiment in that feedback is how stress-free and enjoyable the process was. Louie credits that positive reception to the company's policy of being truthful and transparent, especially where the budget is concerned.
"I believe in being honest and straightforward with my clients," Louie says. SLV Homes does not believe in giving clients a number that looks good, but that they know will not be enough. They believe it is more important to be transparent. "I think it's important to do the right thing. And I believe our clients appreciate that."
Award-winning quality
SLV Homes' reputation has been built on their honesty, and their quality of excellence, which has been consistently recognized by the Canadian Home Builders Association (CHBA) both at a local and national level. In the last three years alone, the company has been a finalist or a winner in more than ten categories. Most notably, at the 2019 CHBA National Awards for Housing Excellence, SLV Homes won the Renovation Category for 'Whole House – $150,000 to $250,000.'
According to Louie, the company's award-worthy quality starts in the office. It begins when they draw up the contract and make sure "everything is in black and white – everything is agreed upon and the client understands what they will be getting. It all starts right there."
From there, the company's quality is ensured by the capability and talent of their staff; especially their in-house supervisors and foremen. They ensure that every job should have a specific foreman that is accountable to that job, someone who shows up on site every day and is always accessible to the client. Louie believes that this gives the clients a "sense of comfort right away."
Even more comforting is Louie's personal involvement. He does daily and weekly site visits on all projects to ensure the clients are being taken care of by his team.
"Clients have hired me to build their house," he says, "and it's unfair to them if I don't show up. They want to know I'm engaged with their project, and they want to know I have my foreman's back."
That personal involvement has been a big part of the company's quality control. As Louie is on site so often, he can do frequent physical inspections, and if he spots something that can be done better, he'll make sure that it happens. He personally sees to it that the projects proceed according to the company's award-winning standards.
There is also the calibre of their suppliers and tradespeople that Louie credits for their quality of craftsmanship. SLV Homes has built a highly professional roster of tradespeople that works well together, proactively solves problems and prioritizes safety. The company has been working with these partners for years now – and they use them on every job, no matter the size, scope or value.
An example is Fisher Wavy Inc, one of Northern Ontario's leading suppliers of ready-mix concrete and hardscape supplies. They provide a proven product, along with the right expertise to help clients finish projects efficiently and cost-effectively. SLV Homes has been working with them consistently for many years.
"We use the same tradespeople for every project," Louie says. "It doesn't matter if it's a new house, an addition, a bathroom reno – we always use the same people."
As a result, all SLV projects benefit from a consistency of workmanship, as well as consistency of professionalism. All subcontractors the company uses are familiar with SLV Homes' expectations for quality and conduct, and the subcontractors can be relied upon to meet those expectations. That's why every job runs smoothly and why the company is consistently award-recognized.
"Our subcontractors are a big part of that," Louie says. We couldn't do it without them."
Moving forward, SLV Homes aims to maintain their longstanding relationships with those partners. Louie says they will be vital to the company as they grow – and they do intend to grow as Louie mentors his son, Mark Zagordo, to continue to maintain their reputation for quality and customer service every step of the way.
"We want to continue to provide exceptional experiences to our clients," he concludes." We want to provide them with the best service possible and the best finished product that we can. That's our vision for the future."
For more on SLV Homes, including their range of services, past projects and client testimonials – and to get in touch with Louie and his team – visit www.slvhomes.ca