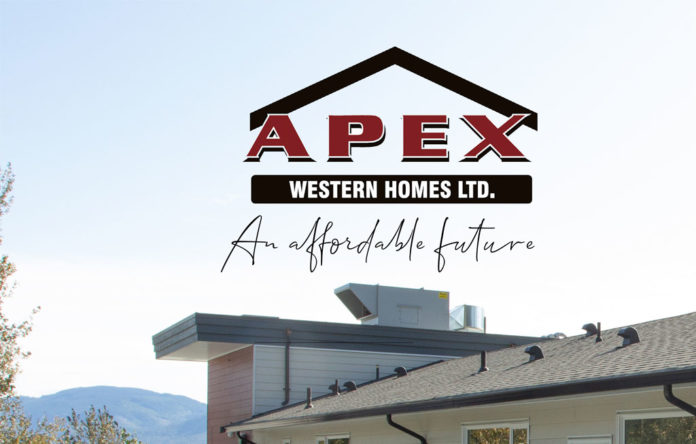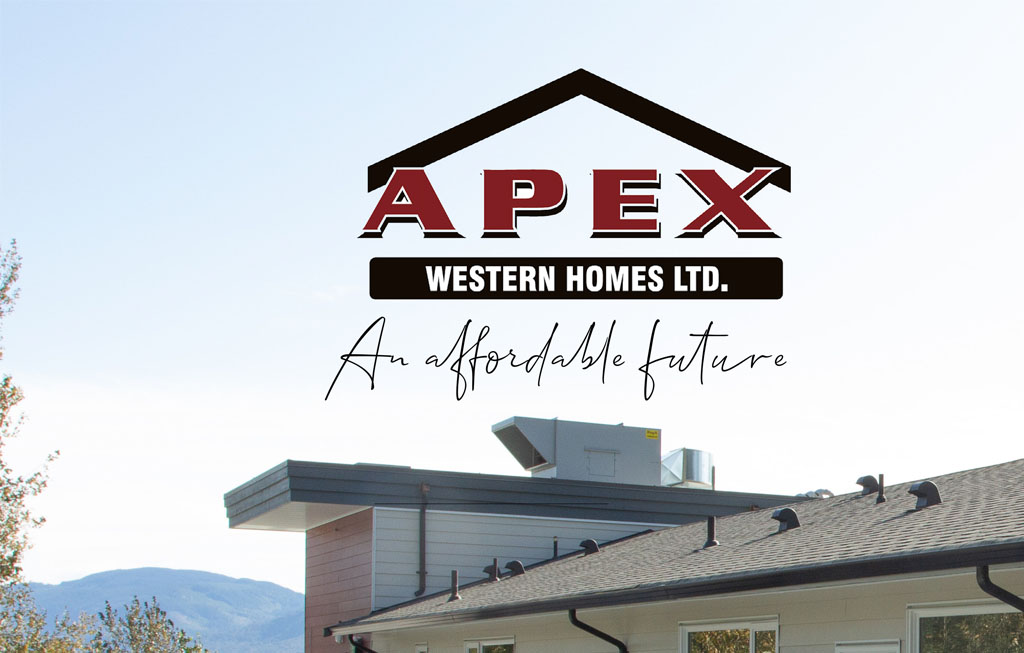 An affordable future
Apex Western Homes is a general contractor with more than 20 years' experience building in BC's Lower Mainland. In that time, they have built a highly-diverse and highly-experienced team, and they have established and maintained a culture of continuous improvement. With every passing year, they have strived to improve the quality of their product, better service their clients, and economize their process. They have achieved that evolution through "equal parts science, common sense, and hard work," according Raymond Vesely, Principal.
"The foundation of Apex Western Homes is the personal dedication and professionalism of our staff," he says. "Everyone here is experienced, communicative, and dedicated. We take pride in operating ethically, satisfying clients, and executing to the highest quality possible."
Ray has been working in the construction industry for almost 40 years now, ever since he graduated high school. Early in his career, he worked on numerous high profile projects as a glazier, and later he co-founded and ran his own successful glazing company, called Apex Glass. While operating that business, he got into designing and building spec homes, which progressed into turning around a five-lot subdivision. In 2003, Ray decided to follow his passion and transition into a general contractor, and the company shifted to their current title.
In the years since the transition, Apex Western Homes has grown considerably in size and prestige, and has built a reputation for doing a diverse array of work – including spec homes and subdivisions for themselves, custom homes for clients, and multi-million dollar projects for other developers and government bodies.
Today, Ray and his team offer those clients the full range of services, including estimating and cost control, project planning and design, government approvals, scheduling, construction management, and more. In addition, they offer structural engineering services, they have a cabinetmaking workshop, and due to their background in glazing, they remain specialists in creating custom glass structures – everything from glass railings, to decorative pieces, to shower enclosures.
According to Ray, it's that diversity of talent and skill that makes Apex Western Homes special:
"What sets us apart is our team," he says. "We have a very diverse group of people here, in all senses of the word – in terms of ethnicity, skillsets, and professional backgrounds. We have people from all over, who have all sorts of unique experience."
"For example, we have a site supervisor from Ireland, and he used to work on large projects in London," Ray says. "Another site supervisor ran his own framing company for 20 years – I consider him one of the best framers in the province."
"Our Construction Manager is half-Australian," he adds. "He used to be in the Navy, where he taught project management. We have people from Japan, China, Korea, Australia, Belarus. We have a really good group of people."
And the company retains those people, Ray says, by treating their employees "more like family members," and offering them a healthy work-life balance with flexible hours.
"We don't sit here and punch clocks. We trust each person to look after their jobs, and that trust is rewarded."
Apex Western Homes also fosters a positive corporate culture by encouraging their employees to upskill and train, and funding those opportunities when they arise. They also provide opportunities to grow professionally and advance into new roles.
"There's a great balance between the professional and the personal here," says Dennis Doherty, the company's aforementioned Construction Manager. "I would say the vast majority of our staff, at every single level of the company, feels bonded to the company and to each other. We all get along; we're all interested in growing, and growing together. That's ingrained in the company culture."
The strength of that culture is reflected in the company's employee retention – Dennis, for example, has been with the business since 2005, having started as a labourer on one of the company's job sites. He says there are a number of employees who have been there even longer.
"We've had a really low staff turnover for a really long time," Dennis says. "People really enjoy working here, and I think that enjoyment is reflected in the quality of their work."
Up for the challenge
Apex Western Homes has also formed longstanding relationships with their other industry stakeholders, including their roster of subcontractors and suppliers. That's especially true in the residential sector, where the company is long established, and some of their partnerships with those companies have lasted almost 20 years.
Then there are the company's investors – according to Ray, those relationships are the longest-lasting of all.
"Some of my investors have been with me since I started doing spec homes," he says. "Those have been very successful, and some of them have followed us into commercial work and affordable housing."
In recent years, affordable housing is actually where Apex Western Homes has devoted most of their time and attention. That started with a development in the Fraser Valley, on a site strategically located near the West Coast Express. The company eventually sold that project to 'Lookout Housing + Health Society,' a charitable organization dedicated to addressing the affordable housing crisis in British Columbia.
Following that sale, Apex Western Homes purchased another property, this time in The Township of Langley, and set to work on another affordable condo development, this time with 47 units. Ray believes those properties are the "most cost-effective per square foot" in the region.

On the topic of affordable housing, Apex Western Homes has also recently launched a rent-to-own program. Ray explains that there are a lot of barriers-to-entry to home ownership, especially for demographics such as self-employed people and immigrants. Those groups can't get credit to buy homes because they haven't had the opportunity to establish credit – so two years ago, the company started their rent-to-own program to give people that pathway. Ray says that program has been "taking off, we're getting a lot of interest."
Also attracting interest is the company's newest development in Fraser Valley – an 11-storey building with a commercial training kitchen, café outlet, and laundromat on the ground floor, and 10 storeys of 92 affordable rental units above. That project is located literally one block away from a West Coast Express station, which will make it Apex Western Homes' most transit accessible and affordable development to date. He says 'Lookout Housing + Health Society' has expressed interest in that project as well.
Moving forward, Ray says his vision is to continue to deliver projects like that one. He is very interested in the affordable housing sector, where there is such a high demand and need for product. His near-term goal is to go after projects in that sector worth $20 to $40 million. His longer-term vision, then, is to get even bigger.
'We always want to grow," Ray says. "We always want to be challenging ourselves. After we establish ourselves, after we build a team of trades in the commercial sector we can trust, we will start looking at other opportunities. We see ourselves working on high-rises."
"We'll get there," he concludes, "but we'll get there at a comfortable pace. We're not going to rush. We're going to find the right people, and we're going to bring them in as we need them. I've been around a long time and I've watched companies that go too fast lose control. We're going to stay in control." For more on Apex Western Homes, their process, services, and past projects – and to get in touch with Ray, Dennis, and their team – visit http://apexhomes.ca/