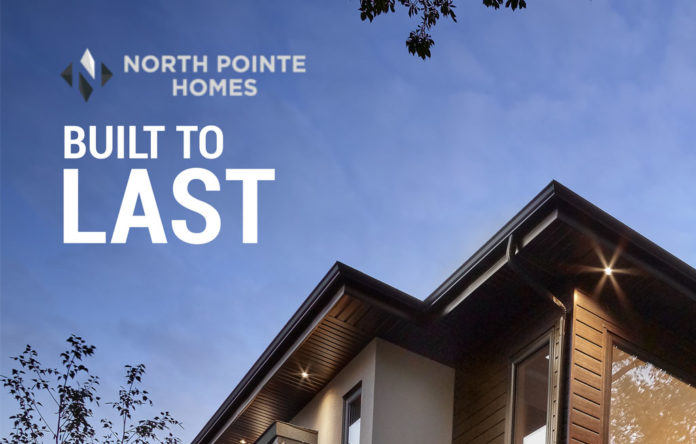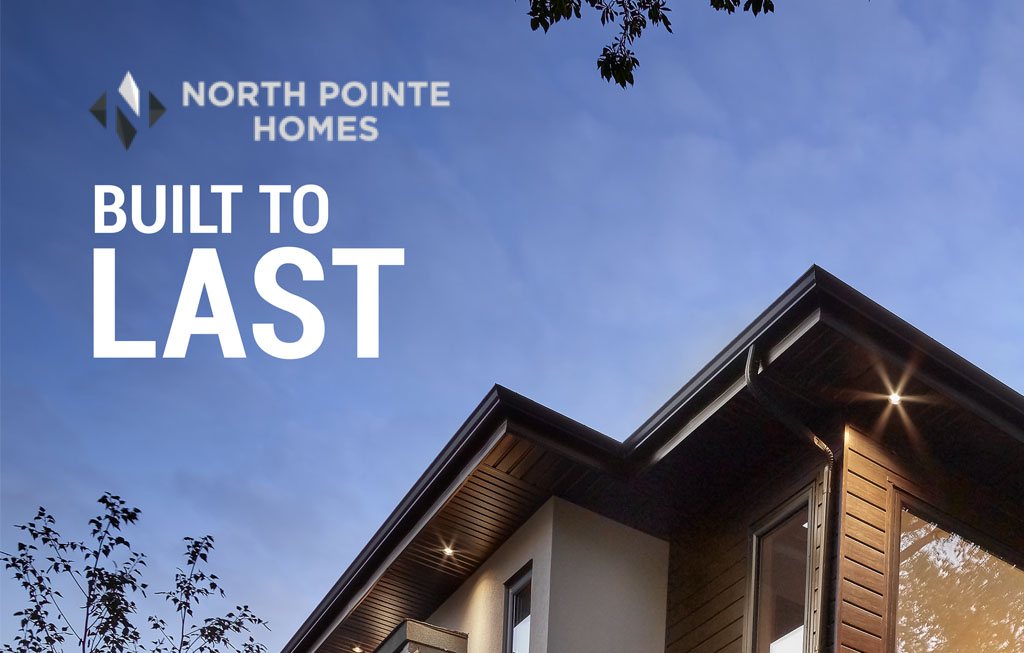 Built to last
North Pointe Homes is an award-winning residential builder that specializes in delivering mid-to-high-end homes throughout Edmonton. The company has been around 14 years, but their team has been building in the city for over 30, so they know what the city expects, and they take pride in the reputation they have built there.  To ensure that reputation stays strong, they go above and beyond for their clients, and they "never sacrifice quality in the interest of saving a couple dollars," according to Darcy Fett, owner and president.
"Quality craftsmanship and client satisfaction is what it's all about here," Darcy says. "That's what we believe in. Our goal has never been to get in, make some money, and get out. Our goal is to build homes that last and relationships that last."
Darcy's father was in commercial interior construction, and Darcy grew up around building. Though he didn't take an interest in residential construction until later in his life, he started gaining knowledge and skills early. He learned what it took to deliver quality, and since entering the industry for himself, he has continued to build his knowledge base, as he believes there is always room to get better.
When he founded North Pointe Homes in 2006, he says the goal was "quality not quantity." He was committed to providing building excellence and client satisfaction in every project, and for more than 13 years now, he has honoured that commitment.
Today, Darcy still diligently oversees all phases of each project North Pointe undertakes. Roughly half of those projects are the company's own spec homes and developments, and half are new custom homes delivered directly for clients. In both arenas, the size and value of the company's projects can vary greatly.
"Our range is all over the place," Darcy says. "Greenfield, infill, skinny, estate, custom, spec – we do it all. We don't pigeonhole ourselves."
No matter what kind of project they are doing, however, Darcy says clients choose them for the same reasons – their quality and their transparency.
On the transparency front, he says they prefer to do open book cost-plus pricing, so clients can see exactly where their money is going and why.
"I don't care if you see my invoices, I don't care if you know how much I pay my trades," Darcy says. "I think people like that. They like the fact that I'm willing to share everything."
Quality-wise, meanwhile, Darcy estimates that North Pointe Homes is in the upper echelon in the city. He credits that to the calibre of their trades, as well as his own personal obsession with workmanship.
"I won't compromise quality for quantity," he reiterates. "Absolutely not. That's been my motto since day one. I'd rather build five-to-ten homes of a high quality than build 20 homes of average quality."
"It's our name that's on the line," he adds. "I always tell people – I want to be in this business for another 30 years. I'm not here to make a quick buck. I'm here to build a name that lasts."
Industry recognized
In the last couple years, North Pointe Homes' focus on quality has been heavily industry recognized, with the company receiving one award and 11 nominations from bodies such as Building Industry Land Development (BILD) Alberta and the Canadian Home Builders Association (CHBA), in Edmonton and beyond.
This past year alone, at the 2020 CHBA Edmonton Awards, the company won 'Best Single Family Home $700,000 to $850,000' for a home Darcy built for his family, and they were a finalist in two more categories for a spec development they did in Parkview. Later, at the 2020 CHBA National Awards, those Parkview projects were again finalists in multiple categories, including 'DETACHED Homes – Production | Under 1,800 square feet,' and 'DETACHED HOMES – Production | 2,101 to 2,400 square feet.'
The company's award-winning job – Darcy's personal home – was a project three years in the making. According to Darcy, it was challenging to design due to the peculiarities of the lot, but the long road made it it more satisfying when everything came together so well.
"I love the finished product," he says. "My wife absolutely loves it. The kids love it. We have everything at home – we have a home gym, a theatre area, a screened-in deck, an area for barbecuing. There's also a secondary suite above the garage for future resale. We don't really need anything more."
"From the mechanical systems we used, to the plumbing features we used, to the interior design features we chose – we just love every aspect of it."
Meanwhile, the company's Parkview development – for which they were finalists in multiple categories both locally and nationally – involved creating two separate homes on the same lot. For the purpose of the award submissions, they called those homes the '3-Storey Farm House' and the 'PV Classic.'
Both of those homes were three full storeys, and they were some of the first three-storey projects of their kind. Until two years ago, a City of Edmonton bylaw dictated that a third storey could only be a maximum of 50 per cent of the square footage of the second storey. When they finally changed that bylaw, North Pointe Homes was one of the first companies to take advantage.
"It was great to utilize that floor, to be able show people what you can do and the extra space you can get," Darcy says.
In the case of those two projects, they left the basements undeveloped – which allowed them to achieve a more economical price point, while still giving buyers room to grow if they want to later on.
"Down the road, if they want to, they can get over 3,000 square feet of developed space," Darcy says. "On a skinny house, that was unheard of until just recently."
Once again, Darcy credits the exceptionality of the finished product is a testament to North Pointe's team – which includes him, Construction Manager Rick Nault, two ticketed journeymen carpenters, and the company's longstanding roster of subcontractors and suppliers. In the future, Darcy says they will grow that team, but in a very careful and considered way, and they will never grow too big.
"We don't need a massive staff, because we never want to build too many homes," he says. "I think if we can build 15-to-20 per year, we will be pretty satisfied. At that number, I can still have a lot of fun, and I can still give every home and client my personal attention."For more on North Pointe Homes, their craftsmanship, their customer service, and their award recognition – and to get in touch with Darcy and his team – visit http://northpointehomes.ca/