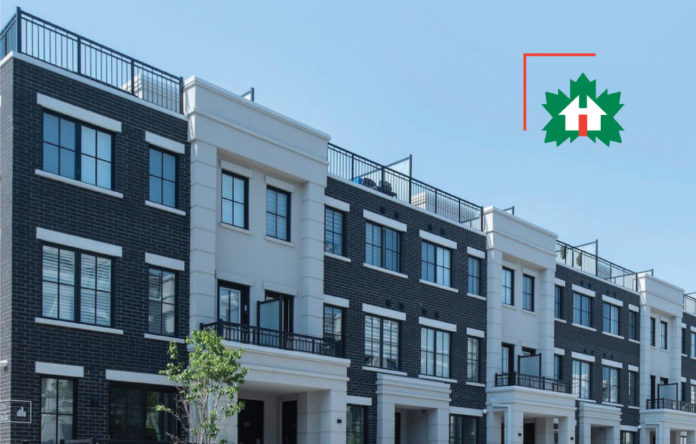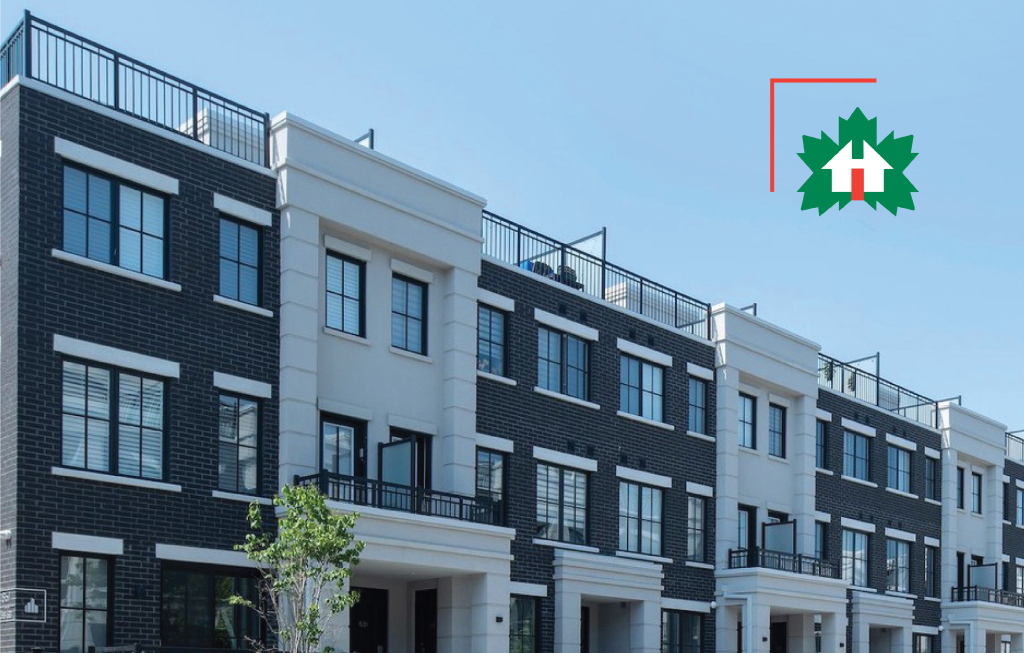 Part of the solution
The Canadian Home Builders' Association (CHBA) has been the "voice of Canada's residential construction industry" since 1943. They represent one of the largest industry sectors in the country, and their goal is a strong and positive role for that industry in Canada's economy. To achieve that goal, they support the business success of their members. They do that by providing educational services, networking opportunities, and by working with government at all three levels – national, provincial, and local – to resolve housing issues and provide real solutions that benefit consumers.  CHBA works to ensure Canadians have access to homes that meet their needs at a price they can afford to pay, and that the interests of homebuyers and homeowners are understood by governments.
Since the onset of the pandemic, Canada's housing industry has experienced a number of challenges, many of which are still ongoing. Over the past year-and-a-half, CHBA has met those challenges head on.
"In the beginning, we figured out how to work safely," says Kevin Lee, CEO of the association. "Then we worked closely with government to support our members through the worst of it. Now we're ensuring the industry is part of the solution moving forward."
Kevin has personally spent his entire career in residential construction, serving in a variety of roles. He's been a tradesman, he's been an engineer, he has a Master's in Architecture from McGill University, and he's spent decades working in both the public and private sectors. In 2013, he accepted the position of CE0 of CHBA. He took on the role because housing has always been his passion – he wants Canadians to be "one of the best housed populations in the world," and he wants to do his part in achieving that.
Since he joined, Kevin has seen the association expand at a steady rate. Today, CHBA is made up of roughly 9,000 member companies – including home builders, renovators, land developers, trade contractors, product and material manufacturers, building product suppliers, lending institutions, insurance providers, and service professionals.
Kevin believes the majority of CHBA's members initially join because they are interested in the networking and marketing opportunities – often they want to make business connections, or they want to participate in the associations' well-recognized award programs. Members also like to be connected to CHBA's brand, as it provides them credibility with customers and trade partners.
Upon joining the association, however, members tend to discover that "the information and education benefits of being a member are hugely important," Kevin says.
Kevin explains that members learn a lot not just from the association, but from each other. The learning accelerates when they get involved in committees and councils. That involves volunteering their time, but getting valuable industry knowledge and experience in return.
"If you ask any member who's been involved, they'll tell you, 'You get so much more than you put in,'" Kevin says.
After joining, members also come to understand the important role the association plays in working with government and helping shape policy. As it turns out, that's potentially the association's most valuable function.
"Not too many members join because of the government advocacy, but as they get involved they learn just how important it is," Kevin says. "They learn how much it helps their business."
"We engage with municipal governments, we engage with provincial governments, and we engage with the federal government," he continues. "The changes we're able to effect, the policy decisions we're able to inform – they make a huge difference in the business success of our members. And our members are at the front end of that. They are providing the input that we're bringing to government."
CHBA also ensures that their members are among the first to be made aware when policy changes are in the works. If they are concerned about something, members know they will have the opportunity to voice that concern, and there's a peace of mind in knowing that CHBA will address it on their behalf.
"Not a lot of people will join the association because of that," Kevin reiterates, "but as they get involved, they start to recognize how valuable it is to have a voice. It often makes them want to get more and more involved."
Kevin credits the success of CHBA's advocacy, in part, to the size of their membership – again, they have 9,000 member companies across the country, and they are constantly adding to that number. That size gives their recommendations authority and weight. It makes the relevant authorities pay attention, in ways they never would to individual companies.
Kevin also credits the association's surveying and data-gathering capabilities. He explains that "informing government policy requires having well-substantiated, objective information," and that the CHBA is effective at gathering that intelligence.
Also, Kevin says, the association is "constructive and respectful" in their dialogue with government, and he believes that respect goes a long way.
"Often we're in a position where we have to oppose something that's being proposed, but if you can do that in a respectful and informed way, and bring intelligent arguments one way or the other, then you're able to have good dialogue with policy makers," he says.
"No policy maker is trying to do something wrong," he adds. "They're trying to make the best decisions with the best information they can get their hands on, and an important role of the association is to provide that best information and the view from the industry."
"When you're advocating with government it's really important to understand what they are trying to achieve, what their goals are," he continues. "A lot of the time, what we work on is trying to find the alignment. Government might want to do something, and we don't agree with how they are trying to do it, but maybe there's a way that what they're trying to achieve can align with what's important to our industry."
As an example of finding that alignment, Kevin points to the ongoing debate on energy efficiency in housing codes. The government has declared some ambitious timelines, and the CHBA has pushed back – but it's not because they don't share the same goals.
"We know climate change is a big issue," Kevin says. "We've been a leading organization for decades on energy efficiency. We literally wrote the book on it."
He's referring to the CHBA Builders' Manual, which is a 450+ page textbook on how to build energy-efficient housing in Canada. The latest edition, which members can purchase for a discount, even addresses how to build net-zero housing – i.e., homes that produce as much energy as they consume each year.
"So we're very supportive of energy efficiency," Kevin explains. "The challenge right now is an acceleration of regulation to try to get that energy efficiency into the code as fast as possible. There's a goal of being 'net-zero ready' by 2030."
Again, the CHBA is mostly on board with that goal. The problem, however, is the technology is not yet affordable for most Canadians.
"So what we're doing is telling government that, 'Yes, we want to get there as well.' In fact, we already know how to get there. It's just expensive right now. So what we need to do is work together to find the technical solutions to make it more affordable. We want to see the timelines for regulation align with affordability, so that we're not making housing less affordable for Canadians."
Kevin admits that the alignment isn't 100 per cent there yet, but that the dialogue is progressing well. He is confident that industry and government will find a way to achieve their common goal together.
The importance of home
Another challenge CHBA is contending with is COVID-19. Kevin remembers the onset of the pandemic, when the association's first and foremost priority was the health and safety of workers.
"The first order of business was keeping workers healthy," he recalls. "That was really critical. We were engaged at all three levels of the association in finding the best health and safety solutions for work sites."
"Fortunately, we're an industry that's used to having to deal with health and safety. That's always priority one on a jobsite. When it came to the pandemic, we were reasonably well positioned, but there was also a lot of work to be done, and a lot of work to do with governments so we could find the right solutions to keep operating."
Fortunately, residential construction was quickly deemed an essential service, and for the most part, it has remained so throughout the pandemic. Canada was already suffering from a shortage of housing supply – which was part of the reason prices were as high as they were before, and part of the reason they are even higher now – and a stoppage would have only exacerbated that issue.
Also fortunately, the government was able to quickly put in place supportive programs to help businesses weather the storm. CHBA was engaged with those programs very early on, and they remained engaged as the programs were modified and amended after rollout.
"I have to give kudos to the government for rolling programs out very fast, and also for recognizing that they needed to make adjustments to those programs afterwards to make sure they were as effective as possible," Kevin says. "We were consulting and providing information to the government all the way through that process."
As an example, he cites the Canada Emergency Wage Subsidy (CEWS), a taxable benefit available to employers who experienced a drop in revenue due to COVID-19. When that benefit was first introduced, the declining revenues were being calculated in a way that didn't work for residential construction because of the industry's long timelines. CHBA was able to influence changes to the subsidy so that it would better align with the realities of the homebuilding sector.
The association was able to similarly influence other benefit programs, which led to a lot of relief for their membership. Again, Kevin credits the government for their adaptability and their responsiveness to the industry's concerns. He says their collaboration over the course of the past year has been "very successful."
As a result of that successful collaboration, the residential construction industry has remained active over the course of the pandemic, and is now experiencing a very encouraging bounce-back. In particular, there's a growing demand for home renovations – as homeowners were likely inspired to make changes by their time in quarantine.
"It's been very interesting to see how COVID-19 has changed Canadian's outlook on housing," Kevin says. "Canadians have always placed a huge emphasis on home, but during the pandemic, the importance of home has never been more highlighted. All of a sudden a home is not just a home – it's a gym, it's a school, it's an office."
Also, homeowners who were able to keep their jobs through the pandemic likely saved money, as they were not able to spend it on things they typically would in the past, such as travel and eating out.
"The statistics are showing that many people have saved money," Kevin says, "and many are choosing to spend it on their home, because home has become even more important."
The residential construction industry is a key driver of the Canadian economy. The need for homes, and the increased importance of making sure existing homes work for people whose conditions may have changed, is what puts it at the forefront of Canada's recovery effort in every community across the country. Moving forward, Kevin says CHBA's goals are to ensure the industry can keep working safely, and to address the issues that are getting in the way of housing affordability – issues such as the rising cost of housing and record-high lumber prices.
CHBA also wants to keep working with government to achieve their mutual goals – goals such as achieving a more energy-efficient housing future. Recently, the government made grants available for property owners who complete energy efficiency retrofits, and Kevin believes that's a great start.
"That's a perfect thing to do as a stimulus, but it's also something that achieves government policy," he says. "The goal is to achieve GHG reductions in the housing sector, and it's really important we do that in the existing housing stock. New housing is very efficient and getting even more efficient, but the existing housing stock is where most of our GHG emissions come from. So how do we get at that? This type of grant program is a great way."
At the same time, increasing the supply of new housing remains essentially important. Addressing that national shortage is one of the CHBA's main priorities, and likely will be for a long time
"We need to work with all levels of government to put the focus on housing supply," Kevin says. "We really need to be able to build more homes at a faster pace. We need to eliminate some red tape. We need to follow the rules, but we need to make sure the rules are well aligned to the reality of the situation, because supply is the solution to the affordability challenge."
Of course, delivering that supply will take some time. In the meanwhile, government's temptation is to take measures to suppress the demand, but the CHBA strongly cautions against that.
"It's not the solution," Kevin says. "It's not about demand-side measures and trying to cool the market. It's about providing enough supply to be able to respond to that demand. We're definitely going to be talking about that a lot."
CHBA will also be talking a lot about careers in residential construction. Like many industries, they have a lot of retirements coming up in the next decade, so there is plenty of opportunity for young people and new Canadians looking to get in. Moving forward, the association will be promoting that opportunity aggressively.
In addition, CHBA will continue educating homeowners and homebuyers. They want to help consumers make smart decisions and keep them away from unscrupulous contractors looking to take advantage of them and tarnish the industry's reputation in the process.
To guide consumers in the right direction, the association has initiatives such as their RenoMark program – which recognizes renovators who abide by a code of conduct, so clients can make informed decisions about who they hire for the project – and campaigns such as 'Get It in Writing!' – which teaches homeowners to do their due diligence when hiring, and discourages them from cutting corners and not signing contracts.
"We do a lot of work to educate homeowners and homebuyers on how to avoid risks," Kevin says. "We want to help consumers do it right, just like we help our members."
For more on the CHBA, their many services, their educational resources, and the latest industry issues, visit https://www.chba.ca/