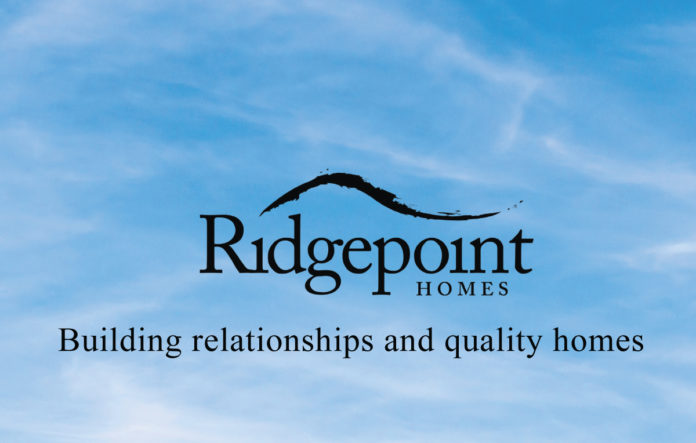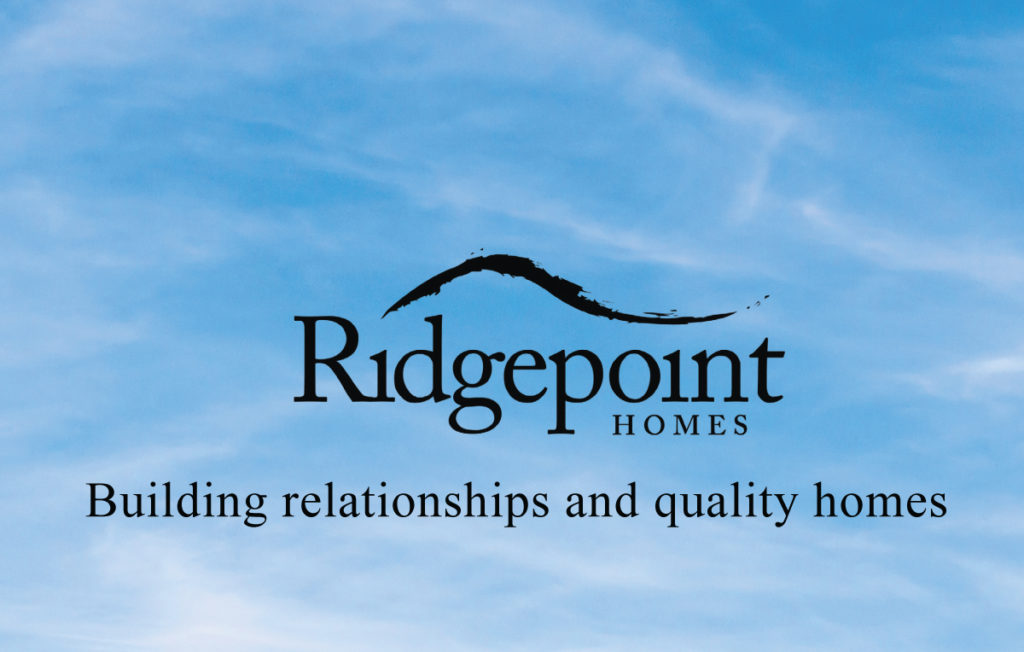 Click here to view the brochure.
 Building relationships and quality homes
Ridgepoint Homes is a Fraser Valley home builder set apart by their attention to detail, their emphasis on communication, and their personalized approach to customer service. Since forming in 2009, they have built and maintained a reputation for delivering beautifully-designed and high-quality remodels, custom homes, and spec homes – and for building long-lasting relationships with clients along the way.
According to Ken Friesen, president and founder of the company, the key to Ridgepoints' decade-plus of success is their devotion to customer service. They work closely with each client throughout the entire process, from design through to handover and beyond. Prior to handing over the keys, they make sure each detail is "executed to perfection," Ken says. They then keep in touch with clients after their project is complete, going "the extra mile" when it comes to any touchups or small issues they might need fixed.
"We're a smaller company," Ken says. "We try to take a very personalized approach. We don't have a large organization that clients feel like they are going to get lost in. We work with people as closely as we can to see that we are managing their expectations when they buy a new house from us."
Ridgepoint Homes puts themselves in the shoes of their buyers. They understand that purchasing a home is a major investment, and they make sure they are honoring that investment in everything they do.
"We pay a close amount of attention to detail, and we spend a lot of time with our clients," Ken says. "We have weekly or bi-weekly reviews – whatever is needed to make sure the flow of their project is running smoothly and that things aren't being missed."
Again, that communication continues even after the homeowners are enjoying living in their new home. Ken reiterates they keep in contact with clients for the first year or two of them living in their house, and if there are issues, they respond right away.
"Our entire home building process is based around the importance of communication – before, during, and after the build," Ken says.
Growing up, Ken's family was in the construction industry and Ken developed a passion for homebuilding early in life. He started his own professional career in 2005 as a framer/apprentice, leading him to work for several companies in BC. His knowledge about the construction process continued to grow while he pursued a journeyman ticket in carpentry.
Once he obtained his journeyman ticket, Ken was inspired to start his own construction business. Ridgepoint Homes was incorporated at the end of 2009, and Ken says the company began construction on its first home in mid-2010. He explains that while his initial vision for Ridgepoint Homes was to primarily build custom homes for clients, the company actually got its start in the spec home market.
"We got involved in a subdivision that helped kick things off," Ken recalls. "We built a lot of houses in this one particular neighborhood in Abbotsford where we live."
"The overall vision for Ridgepoint Homes was to focus more on custom homes," he explains. "That vision slowly morphed into building more spec homes and focusing a little more on a spec market as we were coming out of 2008 and 2009, when things were fairly slow."
As a spec builder, Ridgepoint Homes quickly made a name for themselves based on the quality of their work. To this day, Ken believes the quality of their spec product is what sets them apart:
"I think we build a nicer product when it comes to specs. When we started off building specs, I would always take the approach of what I would want to see in my own house and how I would want that to look like and what I would expect out of a house that I would want to live in."
These days, however, Ridgepoint mainly works for clients, as Ken originally envisioned. They still do the occasional spec, but over the last two years especially, Ken says interest has been high enough that they have been focused predominantly on custom homes – and they ensure the standard of quality is just as high.
"We've developed checklists over time," Ken says of their quality assurance. "We make sure that as projects are being completed, as we're going through the various stages of construction, that we're going through these checklists and making sure we've got everything covered. We're ensuring that everything is good from an inspection perspective and we're making sure that we've got things in the right spot."
He adds that working with "good reliable trades" is also important to quality control. "We've built relationships over the past 10 years with a handful of trades that we prefer to work with, who we know will achieve that quality of standard that we're looking for."
Ken also emphasizes how his team is integral to ensuring quality. That team includes the company's direct staff as well as their roster of trades and suppliers. Ken says that they have all been crucial to the company's success:
"One of the things that has helped propel us forward has definitely been our team. If we didn't have such great, reliable people, it would be very difficult to be where we're at right now."
Keeping clients happy
When it comes to the size and value of their projects, Ken says that Ridgepoint has done "quite a range."
"Some of the smallest custom homes that we have done have been around 1800 to 2000 square feet," he notes. The values of these smaller homes have ranged from $400,000 to $500,000.
These days, Ridgepoint's custom homes typically vary in size from 3,000 to 4,000 square feet, and in value from $800,000 to $1 million level.
Currently, Ridgepoint is putting the finishing touches on their largest dwelling to date, a 10,000-square-foot $3 million custom home. Ken says the clients there had a very clear idea of what they wanted, and Ridgepoint has been working closely with them to make it happen:
"First of all, they wanted to make sure that they were building something that fit into the neighborhood," he says. "It's on a street with a lot of five-acre, four-acre, estate-like properties, typically more larger houses there, it's an older street, so everything is fairly dated but there are some newer houses that have been recently built."
In making their final style decision, Ken says that the clients "went for a more, traditional-timeless look on the outside with a little contemporary look mixed into that, too, blending a bit of old with new."
Orienting the house to take advantage of natural sunlight inside while keeping the trees and existing natural landscape intact was a challenge, Ken adds. The new structure needed to fit on the property where another home had previously stood but was demolished to make way for the new home.
Coming from an older home that had major issues like frozen pipes in winter, leaking windows, and failing plumbing, Ken says the clients "were adamant" about the new home's energy efficiency. "So, we went with a completely insulated concrete form system for the entire basement of the house, as well as a high end energy efficient HVAC heating and cooling system."
With their sizable new home, the clients are planning to put their square footage to good use entertaining.
"They do a lot of entertaining, so we needed to make sure that we built a space that was conducive for that," Ken explains.
The answer was "a very large great room that flows into their dining room/kitchen" and a wine cellar and bar areas in the basement.
While being a feather in the company's cap, working on this latest and largest project has also helped Ridgepoint improve, Ken says:
"Being the biggest project that we have done for a single family to date, we have learned a lot of things there and we've been able to take what we've learned and improve upon our own processes."
"When it comes to client expectations and keeping client relations up there, we try to do our best with making sure that we're achieving what they want and that making sure we're on top of our game in delivering a product that we're happy with."
"Going through this project has opened up our eyes and made us change up a few things in what we do and how we do it, our procedures and checklists have become more detailed and increasing the amount of communication that we have with clients to make sure things continue to go off without a hitch."
Looking toward the future, Ken says he would love to put that hard-earned knowledge to use on other large projects. At the same time, he also wants to keep delivering smaller homes, homes that are attainable to more people. In order to build both, he says the company will need to continue growing:
"I would say right now, even though things seem to be embroiled in economic uncertainty, we still foresee a lot of growth happening here in the next five years. We still anticipate hiring some more staff," he explains. "I see us continuing to build custom homes and continuing to build up our company to handle more work."
"I think we also want to make sure that we are focusing a little bit here on the spec market as well. Like I mentioned before, things started off for us a lot more spec and turned out more custom to where we are right now. I think we excel in both areas – but we also understand the affordability side of things. These days affordability is a huge topic."
"We get a lot of enjoyment doing custom homes, but I think making sure we can reach a broader targeted audience is also important as well," he includes. "We want to keep affordability in mind."
For more on Ridgepoint Homes, their vision, their team, and their projects to date, visit https://ridgepointhomes.ca/