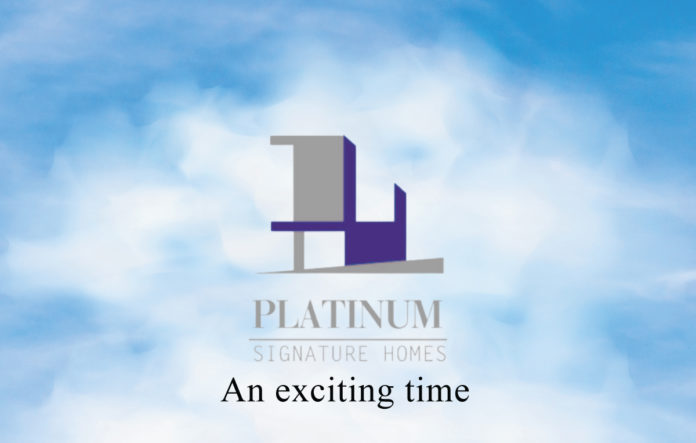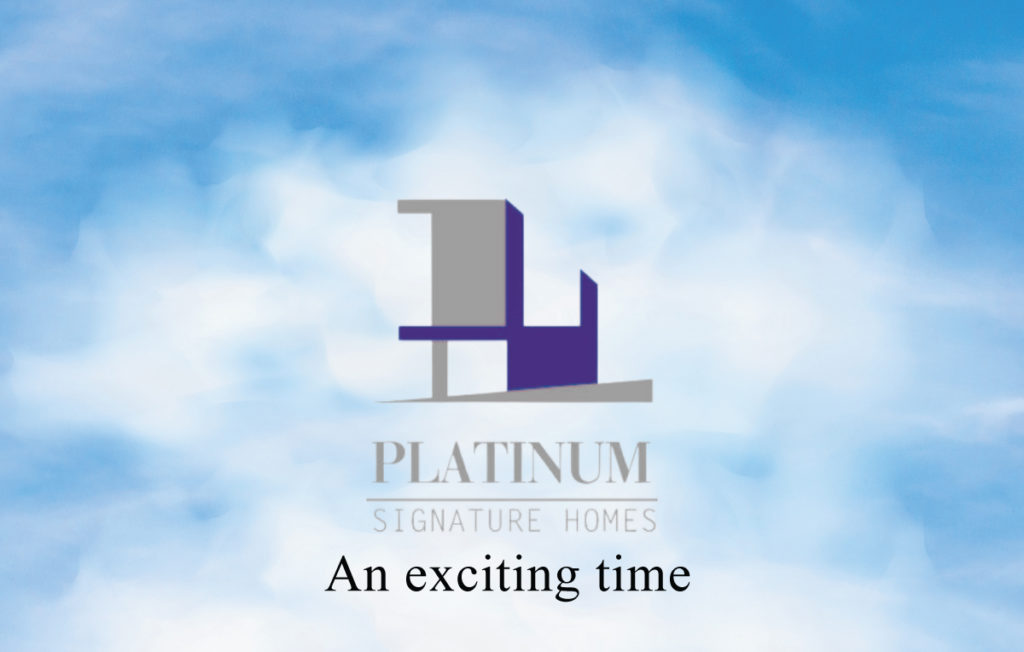 Click here to view the brochure.
 An exciting time
Platinum Signature Homes is an Edmonton-based builder of acclaimed custom homes, the kind designed-and-built to reflect the client's individual vision, lifestyle and design aesthetic. Over the years they have built an industry reputation for the quality of both their homes and their customer service. Over the last few years, they have bolstered that reputation by delivering a series of acclaimed and award-winning show homes and homes for clients.
"There have been a lot of positives over the last couple of years," says Sunny Sahni, the company's founder and president. "We've grown as a company. We're building more homes. We're getting a lot of recognition. It's an exciting time."
Sunny has personally been building homes since 2004. Over the years, he's progressed from building production homes to slightly bigger custom homes to custom luxury estate homes, which is what the company is known for today. That progression has been abetted by a series of awards and other industry nods. For example, Platinum Signature Homes is now a 'Holmes Approved Builder,' as recognized by Mike Holmes from TV's 'Holmes on Homes.' At the 2022 BILD Alberta Awards, the company also recently won the 'Single Family Home $600,000 to $800,000' category for a home they built last year in the Creekwood Collections at Chappelle.
"That means a lot," Sunny says of the industry recognition. "It's always nice to be recognized by your peers. It's nice to know that they appreciate what you do. It makes us feel like we're doing something right."
That most recent award-winning home was originally intended to be a show home. With it, Sunny wanted to create a smaller home than he normally does, as the market was unstable at the time and he wanted to a display that showed he could cater to smaller budgets as well.
"I wanted to show that you don't have to build an estate home and spend millions of dollars to get quality," he says. "If you use the right elements and products in a smaller home, and you can still get something that looks and feels amazing. The products don't even need to be expensive. They just need to be the right products and the home has to have the right energy and flow."
Initially, the idea was to use that show home to generate sales for other lots in the nearby area. By the time the home was ready, however, most of the lots in the area had already been sold – by Sunny, in fact, who is also a realtor.
"So there was no point opening it as a show home," he says. "It was designed for us to get some orders for smaller homes in that area. But then we didn't have any lots left in that area! So we ended up selling it."
After they made the call to sell it, that home ended up selling "very, very, very fast." As soon as they put it on the market, Sunny says, they had offers "coming in left right and center." He credits that interest to the "functionality and details" of the home.
"It didn't have a lot of details, but the details were in the right place," he says. "It was also a great location. There was a walkout basement backing up onto a pond. It was a beautiful site."
Sunny also credits that commercial response – as well as the industry awards – to the high quality of workmanship displayed in the home. In turn, he credits that workmanship to the hard work and dedication of the company's trade partners. Many of those partners have been working with Platinum Signature Homes for over eight years now, and Sunny says they enjoy close-knit relationships based on trust and mutual respect.
"We've always believed in using the same trades over and over, because they know what is expected," he says. "They know they're going to be paid well, they know they're going to be paid on time, and they know they are going to get treated with respect – and they know that I expect quality in return."
"They also know that I'm not in a rush," he adds. "A lot of builders will say they can finish an estate product in 12 months. I'm okay with telling the client that I'll need a year-and-a-half. Because if one of my trade partners says they need five days to do a job, I'm going to give them seven. I'm not going to rush it. When you rush, quality is compromised, and details get ignored. I believe that paying close attention to the finer details makes all the difference."
One example of a longstanding partner is Quantum Mechanical, a locally-based plumbing and heating contractor. They do both commercial and residential, and on the residential side they specialize in large custom homes. They offer a wide range of services and they are dedicated to providing premier custom service as well as durable and cost-effective workmanship. Platinum Signature Homes' relies on partners like them to keep their quality high.
Trying new things
Currently, Platinum Signature Homes is in the midst of building a brand new show homes, located in an exclusive gated community called 'the Banks at Hendriks Pointe in Keswick.' At 13,700 square feet, it will be the company's largest show home to date.
"I really wanted to build a big home," Sunny recalls the origin of that project. "I wanted to showcase more of what I could do at that size. I wanted to try some new things, bring in some new elements."
"Most of the homes I build, I build for clients," he adds. "So normally it depends on what the client wants in the home. But I always wanted to build a home to my taste. The only way I can do that is building a show home. So I decided to go for it."
Fortunately, Sunny says, the developer was very supportive and very open to the idea, even though there were only 21 lots in the community. His subcontractors and suppliers were similarly supportive – they pitched a lot of new products for the home and offered especially competitive pricing.
"Our trade partners really wanted to be part of it," Sunny says. "They all wanted to contribute. They all wanted to promote their products. They were a huge help."
Platinum Signature Homes is currently in the framing stage of that project, and they are using a lot of steel to make the structure even stronger. They currently project to be open by the end of 2023.
2023, in general, is looking to be a very busy year for Platinum Signature Homes. According to Sunny, interest in the company's product is at an all-time high. He believes that's partly a credit to the industry recognition they have received recently, but more than that it's a credit to the relationships he has built with his past clients.
"My business is almost all referral-based," he says. "I think that shows that we do a great job at keeping clients happy. I think it proves that we have a good reputation in the market for building high quality homes."
Platinum Signature Homes also has a reputation for working closely with clients, according to Sunny. He believes that's been a key driver of the company's success.
"We get the client very involved in both the design process and the build process," Sunny says. "I personally take them through their house probably 15-to-20 times throughout the whole process. I walk them through every step, from the planning stage all the way to final possession. I'm very hands-on, very personable, and I get personally involved. I don't just hand them off to the site manager and say 'Hey, take them through the house.' I do it personally."
"I think that personal touch is important," he adds. "As builders, we can't lose sight of the fact that this is going to be one of the biggest purchases the client will ever make in their life. It might just be another day in the office for us, but it's hugely important to the client. So it's important for me to hold their hand and walk them through the process. I think that's key."
Again, that approach has led to a lot of success and a lot of interest – especially recently. Sunny reiterates that next year will likely be the company's busiest ever. To accommodate that business, they are now on the lookout for new trades who fit their values and who can meet their quality standards. They are also experimenting with new products and new building technology.
"The future looks amazing," Sunny concludes. "We are so busy. We have so many orders for next year. The amount of homes we're building now, I've never built so many in my life. It's going to be a challenge, but it's going to be a fun challenge. I'm very excited."
For more on Platinum Signature Homes, their design-and-build process, and their recent award-winning projects – and to get in touch with Sunny and his team – visit https://platinumsignaturehomes.com/