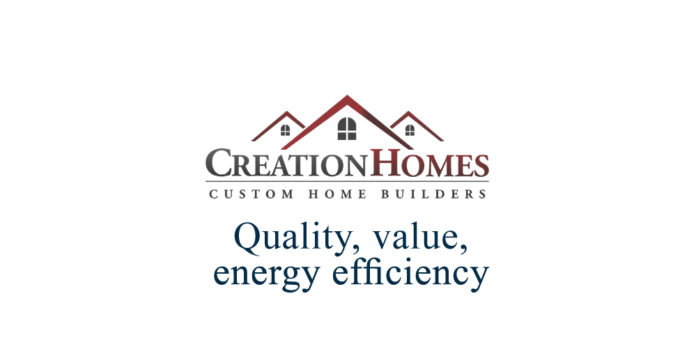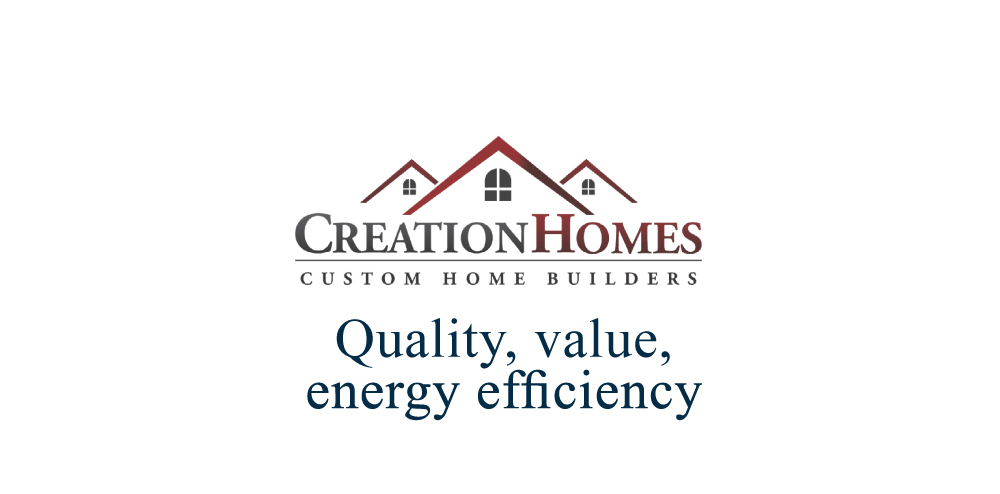 Quality, value, energy efficiency
Creation Homes is a homebuilding company based east of Ottawa, with a focus on quality and energy efficiency. They are a family-operated business that has been in the local building industry for multiple decades. Throughout their long history, they have always strived to deliver homes that are "more than just pretty," according to Nicholas Simard, Director.
"We've always wanted to do more than just a typical house in the suburbs or in a rural setting," Nicholas says. "We wanted to create homes for families. We wanted to create comfort and peace of mind through quality, value, and energy efficiency."
Nicholas grew up in the building industry, and he has been working with Creation Homes full time since he was 18-years-old. Over the course of his career, he has always been personally passionate about energy efficiency and he has always sought to push the boundaries of environmental performance in his work. When net zero homes came to Ottawa, he made sure Creation Homes was one of the first companies to build a net zero-ready home. And when he officially took over the company two years ago, he made it a priority to offer a more sustainable product.
Today, Creation Homes is certified as an Energy Star, R-2000, and Net Zero builder. They can also build passive homes, they just have yet to have the chance. They believe that every client has the right to a high performance home, regardless of budget, and they ensure their homes achieve the best performance possible through energy modelling and stringent building tests.
The majority of the company's work these days ranges in size from 1,500 and 2,500 square feet. Within that niche, Nicholas believes clients choose Creation Homes for their personal service.
"We don't build a lot of homes," Nicholas explains. "We build maybe two or three per year, so we focus intently on every project and every client. We take a very personalized approach to building. We're very hands-on."
"We understand that a house is a big expense," he adds. It's very important to the people we're building it for. We take that responsibility very seriously. We make sure they are getting a product that they are going to be satisfied with for a long time."
Creation Homes sometimes works with clients who bring their own plans to the table, but they also have a portfolio of classic and premium designs for customers to choose from. Most of the time, clients start with one of those plans and then make modifications to best suit their individual lifestyles and needs. By the end of the process, Nicholas says their homes often "feel like custom homes" – but without the expense of designing a new home from scratch.
Creation Homes is also set apart by their ability to deliver efficiency for value. When they are building a net zero home, the company starts with a pre-designed and engineered shell that was designed in collaboration with an energy advisor. According to Nicholas, that shell was tested in the Yukon against five other shells, and it was determined to offer the best durability for the best price.
"Performance-wise, that shell offers the most bang for your buck," Nicholas says. "The great thing is that it can be applied to any of our models. It's not attached to a specific design or orientation. Any time we need to achieve net-zero, or get close to net-zero, we have a package that's ready to go."
The little things
In addition to delivering energy efficiency and value, Creation Homes also strives to deliver quality. They do that by keeping their volume low. Because they only do a few homes per year, Nicholas is able to personally oversee every project and conduct all final inspections.
Nicholas also personally does a lot of the cleaning on-site. From a quality control perspective, he believes there's a lot of value in that:
"A lot of times, you find defects when you're on your knees cleaning the floors, or when you're cleaning the walls," he explains. "That's when you notice the little things. That's when you say 'Oh, I missed this,' or 'I missed that.' When you're walking through a site, you don't see that stuff."
"The customer will see it, though," he adds. "Maybe not initially, but down the line. When they are cleaning, they'll notice it. I like to head that off. I don't want to ever get that call from the client down the line."
Creation Homes also relies on their roster of subcontractors and tradespeople to keep quality consistent. According to Nicholas, they have been using many of the same people for over a decade now. He says that once they find people they trust, they try not to let them go.
"We have a really good relationship with our trades," he says. "If they need something from us, we're there to help them out. And they do the same for us. We're on really good terms. We've never had any issues."
At the same time, Creation Homes self-performs as much work as they can, and that also helps them keep a tight handle on quality. The framing, dry-walling, trim installation and painting, for example, is all performed in-house, by Nicholas and a small team. Nicholas likes having that hands-on control, which is another reason why the company can only do two or three homes per year.
Moving forward, Creation Homes' goal is to continue at that pace. At the company's current size, Nicholas enjoys the personal relationships he gets to build with every client and he enjoys being on site. He doesn't want to grow out of that personal connection.
"I like that I can be hands-on with every client and with every project," he says. "I want to grow, but I don't think that necessarily means doing more projects. I want to grow in terms of brand awareness and reputation. I want to grow personally and get better at what I do."
Creation Homes also wants to continue building homes efficiently, and with efficiency in mind. They also want to see other builders follow suit, as it bothers Nicholas that most local builders only build to code. He wouldn't mind more competition in the environmental-efficiency space.
"The code is the minimum," he says. "It's not meant to be what you should aspire to. We should all be aspiring to do better."
Where Creation Homes is based – in Bourget, east of Ottawa – Nicholas says that energy efficiency is not yet a high priority. He's confident that the market will trend in the right direction soon, however.
"As time goes on, I believe that efficiency is just going to become more and more important," Nicholas concludes. "It's starting to catch on. It's not quite there yet, but we're getting closer. When it happens, I want Creation Homes to be recognized as the builder to go to for high performance homes." For more on Creation Homes, their history, their design capabilities, and their passion for sustainability – and to get in touch with Nicholas– visit https://creation-homes.com/