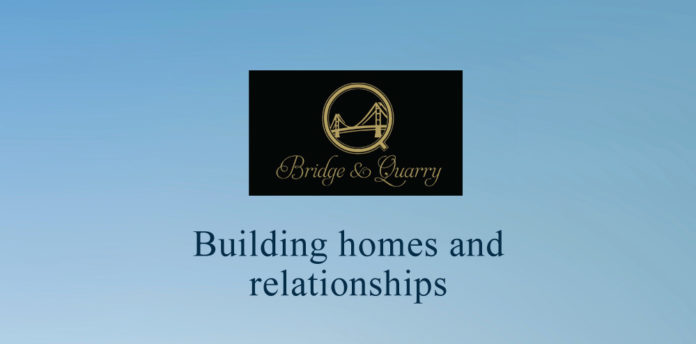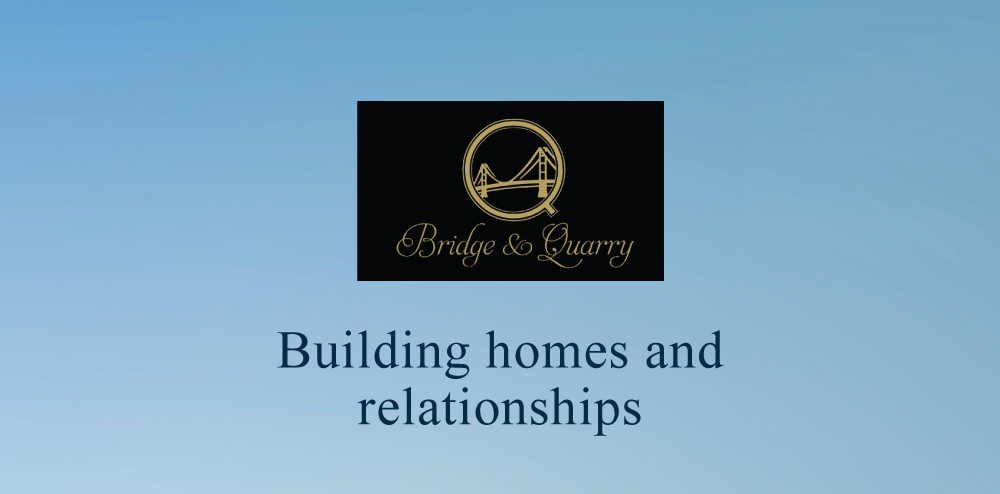 Building homes and relationships
Bridge & Quarry is a licensed homebuilder situated in the Niagara Region. Bridge & Quarry has a clear mission of building both homes and relationships through honesty and mutual trust. They are also dedicated to creating custom homes that are new, innovative, and unique without compromising quality.
In 2016, Jeff Collins and Dan Cook founded Bridge & Quarry. Their collaboration seemed natural, as Collins had experience in real estate and Cook had experience in construction through contracting. The two met when Collins needed to build a front porch.
"I ended up finding Dan cook through my neighbor," recounts Collins. "He was a young, unidentified talented carpenter. After working back and forth for a year and half, I knew that we had the same philosophy where you don't let people down. We align and take it upon ourselves not to let anyone down."
More importantly, the two had skillsets and experiences that met the needs and requirements of their projects. With the combined real estate experience of Collins and the contracting experience of Cook, each project taken is given careful and professional consideration from all angles.
"I have experience in both facets of the business. Dan is good at making sure everything is done and built perfectly. Between the two of us we have strengths and weaknesses that offset each other," reflects Collins.
After two years of working together, the two decided they could begin their own business. The company's first project was a build in Port Colborne. This build was across the street from a quarry. The build sold successfully within two weeks, and this success set the tone for future of Bridge & Quarry.
"We started at one house and moved onto two houses. Now we are probably doing fifteen to twenty houses a year. We keep growing and we keep the philosophy to not let customers down," notes Collins.
Bridge & Quarry's growing portfolio and project successes demonstrate that the team take their philosophy seriously. Regardless of the project, the team at Bridge & Quarry deliver high quality products that exceed customer expectations. Collins attributes that high quality adherence to Cook.
Collins notes, "Dan has the most meticulous eye I have seen in the business. He is training most of the trades we work with in how we need projects done. It all goes back to Dan. He doesn't miss anything. The customer service and communication come through me, but he has the final stamp on quality."
High expectations of quality and communication are held across all team members, including the company's tradespeople. Bridge & Quarry assures that all team members are working towards the same goal and hold the same customer-oriented philosophies. This assures that all projects are delivered to the highest standards.
Collins notes, "We both have the philosophy that you should be proud enough to put your name on it. We expect the same thing from our crew and trade. We've hired good guys too. It comes down to people. Hire the right people."
Bridge & Quarry strives to build trust and relationships by maintaining a standard of communication and quality that customers expect in every step of the building process. More importantly, the team at Bridge & Quarry continue to build relationships through constant openness and willingness to adapt.
"We are always learning," Collins outlines. "If we find a better way to do something, then we will change it. We can give clients options. Clients might not know these options, so we want to make sure we communicate with people and give them options. Dan makes sure those are done meticulously."
Aside from high standards and clear communication, Bridge & Quarry sets itself apart by accepting projects that require innovative solutions. A great example is a series of projects in Dain City, where they built 20 houses. There, they demonstrated the kind of hard work the company is willing to undertake, as well as the positive effect their work can have on a community.
"We took on twenty houses in Dain City, and it was in an area of Niagara that had some bad reputation from previous builders. It was one of our big opportunities. We resurrected that whole neighborhood. This was a neighborhood that was pretty much abandoned. A lot of the foundations were falling. There were extra precautions. We said we would take it on. Nobody else wanted to do it. We revived it," says Collins.
While Bridge & Quarry work to be trailblazers, they will never compromise quality and communication. Customer service and satisfaction will always be at the heart of the company's philosophy. Collins points to excellent customer service as the key factor in the company's success, even during the difficult times of global pandemic.
"I think it is good customer service and a meticulous eye. We have set prices and we stick to our word. The worst thing you can do is give clients an extra bill. We made an effort to not damage our reputation, so we had some profit decrease. We accepted that and did it with the idea that our word is set in stone," recounts Collins.
Cook also points towards customer service as the main reason why customers work with and return to Bridge & Quarry. It is not only the attention to client needs that makes customers return, but it is also delivering more than expected. A heart for service is what makes clients of Bridge & Quarry feel truly taken care of.
Cook adds, "I think it is what we include. We have always tried to do more what everyone else is doing while staying competitive. I think we are giving more bang for your buck."
When looking towards the future, Collins can see the company evolving. However, he points towards clients and meeting their needs rather than a simple desire to expand.
"It is not really the house that we are looking at," notes Collins. "We are more looking at the client. We like to try new things. If a client comes up, we want to be able to cover all facets of the building game. Niagara is unique. If the fit is there with the client, then we will continue with the client. Our reputation is starting to grow, and we are getting more opportunities."
Bridge & Quarry is built upon a history of honesty and trust, and they will continue to develop and evolve in way that continues that legacy. Not only do they build homes with high quality workmanship –they build relationships meant to last.
To learn more about Bridge & Quarry, their team, and their projects, visit – http://bridgeandquarry.com/