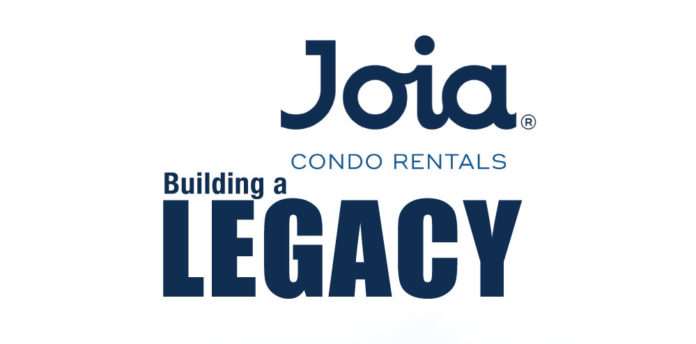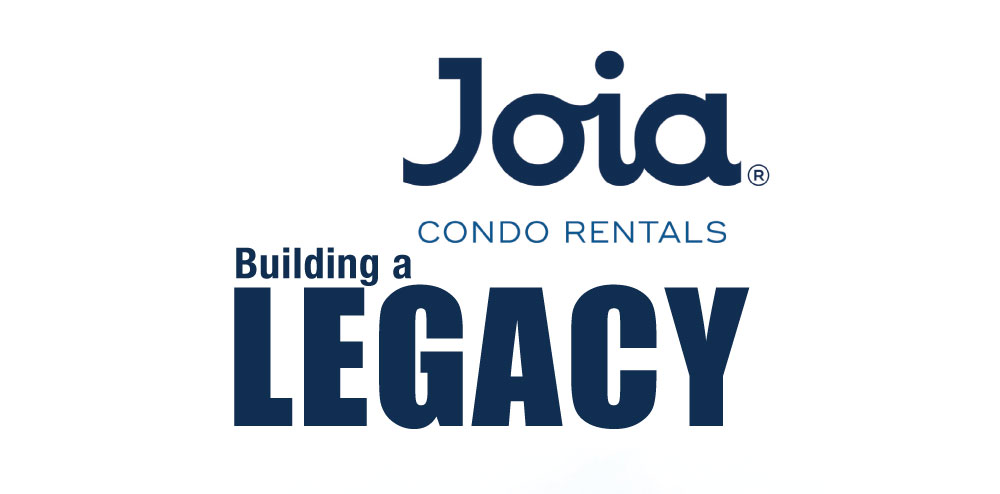 Building a legacy
JOIA Condo Rentals is the Montreal-based company behind a unique collection of rental condos. Each of their diverse buildings boasts their own unique points of difference, and they meet the needs and expectations of different types of clientele, but they also all have a lot in common. All are located in dynamic neighborhoods. All provide elegant and inviting common spaces, as well as safe environments for residents. All are professionally and conscientiously managed. And all are delivered to a high standard of quality, ensuring the comfort and well-being of residents for years to come.
"We're here to build a legacy," says Michael Cons, co-owner of the company. "That means building properties that are going to be here for the long-term. It means providing the best possible service and the best possible quality."
JOIA is a creation of Cons Properties, which was co-founded by Michael and his brother Ronnie Cons in the early 1990s. The two were originally active in the food industry, where they were massively successful. After selling their family business, they sought to create a new company they could leave to their children, and they settled on real estate. They started by managing temperature-controlled Class A industrial buildings, and after achieving quick success, they expanded their activities into the field of rental condos.
The brothers' first project under the JOIA banner was 'JOIA Griffintown,' which was located on a property that used to house their first food plant. When the neighborhood started growing in popularity, and property values started to rise, Michael and Ronnie decided to develop high-end rental condos on the site. The decision to rent instead of sell came back to leaving a legacy for their children.
"My brother and I have 10 children between us," Michael says. "We're not here just to flip some properties and make some money and walk away. We want to leave something behind for our kids."
While developing JOIA Griffintown, the company bought two smaller properties they intended to develop first in order to get their feet wet. More lots became available as they went, however, and Michael and Ronnie jumped on the opportunities as they presented themselves. They ended up building four projects at the same time, during which they bought a few more properties.
Cons Properties' aggressiveness has paid off. They are now proud to hold a diverse portfolio of commercial and residential real estate, including some highly acclaimed rental buildings under the JOIA banner. That list includes five properties in Montreal, one in St-Haycinthe, another in Laval, and one in Côte-Saint-Luc.
According to Michael, all those properties are set apart by their luxuriousness. He believes there are very few rental buildings on the market that can compete with JOIA's in that arena.
"The aesthetics, the level of comfort, the quality – in our buildings, it's all much nicer than what you'd normally find in a rental," he says.
Also, rentals don't usually come with a lot of inclusions, but JOIA's properties are the exception. The units themselves come with a lot of extras, and the buildings come with amenities such as coffee stations, car washes, doormen, and concierge desks. In Griffintown, they even have a running track on the roof, a rooftop patio that is heated year-round, and a communal vegetable garden.
JOIA also tries to add value to their residents by working with vendors local to their properties. For example, in Griffintown, there's a spa not far from the building and every tenant gets $50 off a massage. In other JOIA properties, residents are offered discounts on bagels, coffees, and bike rentals. And in every property, first-time residents are greeted by a welcome gift on their kitchen counter with a thank-you note.
"Those are the sort of thing that we offer that other companies don't," Michael says. "It's all about making the experience a little bit better for our residents. It's about giving people a reason to stay."
A really high standard
JOIA's "flagship property" is called The MAJESTIC, and is located in the highly sought-after neighborhood of Côte-Saint-Luc. It comprises 120 units between 850 and 1,517 square feet. Each residence features premium stainless steel appliances, hardwood oak floors, a private terrace, and more.
"The MAJESTIC perfectly combines luxury and functionality in order to offer the ultimate peace of mind from the moment you walk through the door," Michael says.
The design of The MAJESTIC was by Rubin Goldenberg Architects, who Michael believes is "the first choice for a lot of people building today."
The construction, meanwhile, was by Reliance Construction Group. Michael says they were chosen because "they are reliable, they have a great reputation, and they are known for delivering quality." JOIA builds most of their properties themselves, but in this case they had a lot going on at once and they were relatively new to the industry besides. They needed a builder with a track record that they could trust to deliver a project to their standards – Reliance ticked those boxes.
When it came to The MAJESTIC's inclusions and finishes, JOIA also went with the best partners available. For example, the faucets and sinks are by Kohler, and the barbecues are by SABER.
"We've chosen the brands that we'd want in our own homes," Michael says. "If it's not good enough for us, it's not good enough for our residents. We're trying to build something that will be here for the long-term, so we don't mind putting in that extra money."
"When people walk in, they see the quality, they see the décor, they see the brands that we're using – and they see that we're serious," he adds. "They see that we're not here to cut corners or save a few bucks. We're here to provide the best possible service and we're here for the long run."
Moving forward, JOIA's goal is to continue providing that optimal service, and continue looking for ways to add value to their buildings and improve the quality of life for their residents. Their buildings are all new, but they are still always considering ways to improve them aesthetically – that could mean revamping the look of the common spaces, adding new patio furniture, or "whatever we need to do to provide a better offering for tenants," Michael says.
JOIA also wants to continue growing their portfolio. They currently have eight finished properties, but they have several more in the pipeline at various stages of development. The cost of labour and materials currently is at a high, however, so they are waiting to see what happens before they commence building.
"Fortunately, we're not in a rush," Michael says. "We're going to build at the right time, when it makes sense."
Lastly, JOIA wants to continue building their brand, which is prominently displayed on all their properties. Most developers don't market that way – their properties tend to have different names, with no obvious way to tie them together – but JOIA has set out to do something different.
"We've tried to promote that JOIA brand throughout," Michael says. "From what we understand, we're one of the only developers marketing real estate in that way. We've done that because we want every building of ours to be associated with quality."
Michael firmly believes that JOIA has earned that association – he believes that everything they do is quality, from their buildings, to their marketing, to their customer service. Properties may have different price points, and cater to different clientele, but he believes the quality is consistent.
"In everything we do, we hold ourselves to a really high standard," he concludes.
For more on JOIA Condo Rentals, all their properties, and everything that sets the brand apart, visit https://joia.ca/
For more on The Majestic in particular, and everything that property has to offer specifically, visit https://www.majesticmontreal.com/