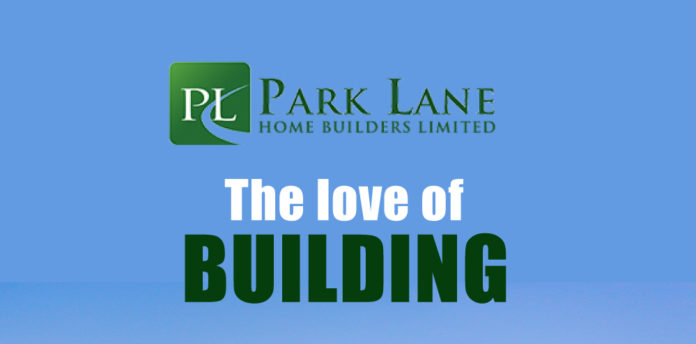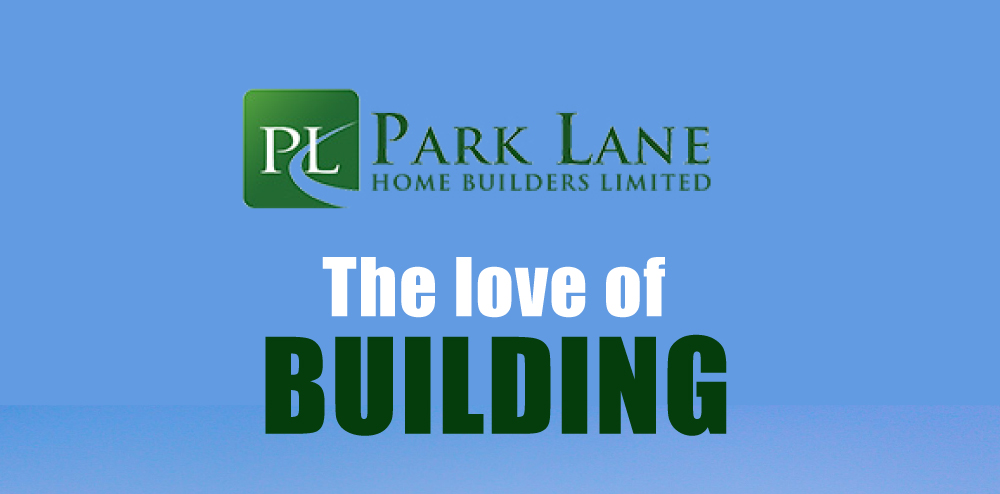 The love of building
Park Lane Home Builders is a family-owned-and-operated building company that has been delivering quality homes in Niagara for over 30 years. In that time, they have built hundreds of homes throughout the region, and they have developed an extensive collection of plans to meet their customer's needs. They now build solely within their own exclusive, ideally-located neighbourhoods, and they are dedicated to creating homes where dreams and memories are made.
"We're a family business, and we build each home as if it were our own," says Cathy Lenchyshyn, President of the company. "We take a lot of pride in our customer service. We want to make sure every one of our homeowners can experience the joy and satisfaction that comes with owning a new home."
Park Lane Home Builders was founded in 1989 by Edward Lenchyshyn, Cathy's father. From the start, Edward's vision was to build quality homes. Since taking over the company in 2016, Cathy and her sister, Debbie have continued with that vision. To that end, they have delivered a series of high quality, high value homes in carefully-selected neighbourhoods across Fort Erie.
"We've focused on quality over quantity," Cathy explains. "Details are important to us."
These days, the company is building in two ongoing communities – 'Village Creek Estate' in Stevensville, and 'Park Lane Place' in Ridgeway/Crystal Beach.
The inviting Village Creek subdivision is an enclave of both single family and town homes, located in the quaint community of Stevensville, part of the town of Fort Erie. It is located off West Main Street, in what Cathy describes as a "friendly setting near parks and beautiful green space."
Park Lane has been working in that community since 2006 and chose to build in Stevensville for a number of reasons, but near the top of the list was the convenience of the location.
For example, Village Creek is minutes from the QEW, and only about a half hour drive to the Buffalo Airport. It's close to shops and restaurants, a farmer's market, golfing, biking and walking trails, beaches, casinos, and the location of the future hospital. In addition, there schools in town, with the Stevensville Public School having been rated, in the past, in the top 10 per cent of schools in Ontario.
Village Creek Estates is almost complete, and according to Cathy, Park Lane is "finishing in style." The homes on the remaining lots will be designed and planned by the company to add interest and value to the community.
The company's other ongoing community, which has stirred up quite a bit of excitement, is called Park Lane Place. That's an exclusive 22 townhome enclave beautifully designed with a "Lakeside" style in Crystal Beach and by the historic town of Ridgeway. As with Village Creek, it is ideally located – the townhomes are only a short walk to the charming downtown shops, as well as to the sandy beaches of Lake Erie.
Cathy describes that site as "very quaint and beautiful," and "especially appealing to empty nesters." She says the feedback from buyers has been amazing, and that Park Lane is very proud of the results they have delivered.
Dedicated for Clients
Over the years, Park Lane Home Builders has developed a portfolio of plans and designs that add diversity to the neighbourhoods they work in.
Personally, Cathy takes a lot of pride in being hands-on with every client, and in advising them every step of the way, starting from the design process. She gets to know their needs, wants and personalities, and she guides them towards a design that will accomplish everything they need. In testimonials, clients often credit her and her dedicated team for their assistance, support and direction.
"I really care about our clients," Cathy says, "and I want them to have a great experience. That's why I do what I do. I'm not building homes because I have to; I'm doing it because it's what I love to do. I think that goes for the whole team. We're doing this because we love it."
That love of building tends to be contagious, and Cathy believes it's a significant part of why customers choose Park Lane Home Builders. Also significant is the quality of their workmanship – that starts with Cathy, who personally oversees every job, and who describes herself as "very fussy" when it comes to quality.
"And I'm on site all the time," she says. "From the day of the dig to the day we hand the keys over. Sometimes I'm in there two to three times a week; sometimes I'm there two to three times a day."
For a long time, Cathy personally served as site supervisor, so she knows what quality looks like. About a year-and-a-half ago, she hired someone full-time to serve that role, so that that they could get even better, still building the same number of homes. Together, they ensure that every element of the build is completed to the proper standards.
Park Lane's trades have also come to understand that quality products and workmanship are expected at all times. According to Cathy, the company has built "wonderful relationships" with their subcontractors and tradespeople. She calls them "amazing," and she claims they willingly go the extra mile on-site.
A prime example is Denron Kitchens, a designer, supplier and installer of kitchens and bathrooms. They offer the highest quality products on the market, expert planning and design services, and they treat every project with the utmost priority and importance.
That kind of dedication and commitment that is what Park Lane looks for in all their trade partners and suppliers. It's also displayed by partners including Zack Climenhage Plumbing, Jamie Janzen Heating, Moore Insulation, Ciampa Painting, and Reliance Comfort.
"We take a lot of pride in our relationships with our trades," Cathy explains. "We know that without them, we're nothing, just like we're nothing without our homeowners."
A majority of Park Lane's trades have been working with the company for many, many years. Cathy trusts them to deal appropriately with clients, and to treat every home as if it was their own.
For example, some of the trades do walkthroughs with clients. During those walkthroughs they will answer questions and even make suggestions. If the client has a specific goal, they will help them figure out the best way to accomplish that goal. If they think they know how to deliver a result that will better meet the customer's needs, they will not hesitate to speak up.
"Our clients really appreciate those walkthroughs," Cathy says. "We get a lot of compliments about them. They say it really helps them out."
Clients also appreciate Park Lane's after-sales service and continuous support. According to Cathy, handing over the keys is not the end of a relationship, "it's actually the beginning."
"We're there for our customers long-term," she says. "We're there for as long as the customer needs us. We follow up. We make sure everything is okay. They have our phone numbers if they have a question or concern."
In addition, Park Lane Home Builders is a Tarion-registered builder, so all their homes are protected by a Tarion warranty. That also gives customers peace of mind.
Embracing innovation
As a company, Park Lane Home Builders also likes to innovate – that's yet another point of difference, according to Cathy.
In particular, she cites the separation wall system they have engineered and implemented in their townhomes and semis. On every project now, the company utilizes an upgraded, double layer wall system. That system includes two one-inch DensGlass ShaftLiner with the following on either side: one-inch airspace, 2×4 framing, double layer batt insulation, and 5/8 sheet of fire-rated drywall.
"That's a lot of extra cost for Park Lane, but we've decided that it's very important to us," Cathy explains. "We want each unit to be contained and exceed minimum requirements."
The feedback from clients so far has been unanimously positive, and that the walls has performed well. In the units where those systems have been installed, customers have reported that "they don't hear their neighbors," and that "they can't smell their cooking."
"People are quite happy," Cathy says.
In general, she says, that wall system is an example of how Park Lane is always trying to "innovate and implement better quality every step of the way."
"We're always trying to upgrade and get better. We're not a builder that's afraid to try something new. We upgrade many items behind the pretty things you see!"
Moving forward, Park Lane Home Builders' goal is to continue enhancing their safety and quality, while also continuing to grow one home at a time. With Village Creek and Park Lane Place on the verge of selling out, the company has already made plans for future neighborhoods that they hope to share soon. Based on their land inventory, Cathy says they will be "developing and building homes and communities for years to come."
For more on Park Lane Home Builders, including customer testimonials, available lots, model information, and pricing – and to get in touch with Cathy and her team – visit https://www.parklanehomebuilders.com/