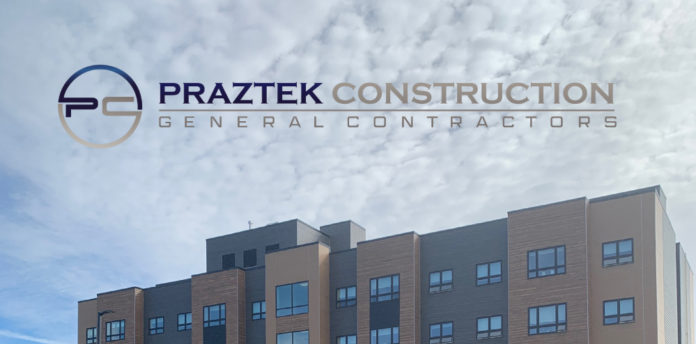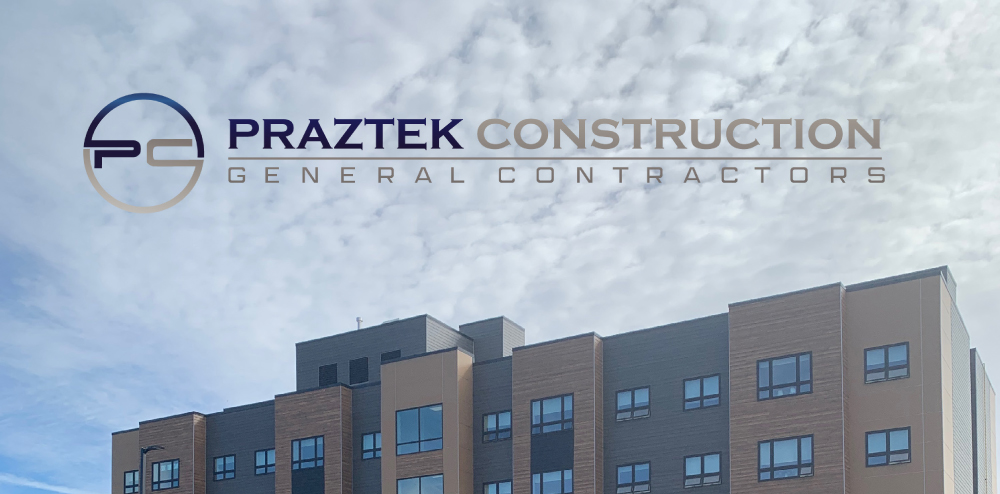 Doing it all
Praztek Construction is an Ontario full-service general contractor that "does it all" – they design, build, finance, lease, equip and manage anything that can be built. They are a certified Aboriginal-owned company staffed by a team of industry professionals, and they are equipped with all the skills they need to meet the needs of large scale projects in multiple construction divisions; locally and in isolated communities. 
Led by founder and owner Pete Beaucage Jr, Praztek Construction is dedicated to providing a superior calibre of workmanship while building longstanding relationships with their customers. On every project, their goal is to make sure to complete projects in a timely fashion, on budget, and to engage with their clients from conception to completion, providing the quality construction services they envision.
Pete comes from a long line of builders. Both his father and grandfather were in construction, and over the course of 60 years, they built a reputation in the industry for "Quality, Integrity and Progress." Throughout his own career in building, Pete has always been committed to living up to those values – no matter the size or scope of the project, or the industry sector he's working in.
When Praztek Construction was founded in 2003, they mainly focused on building single-family homes in Timmins, Ontario. Since then, they have worked their way up to complete subdivision developments, multi-residential developments, major commercial projects and large industrial projects all over the province.
Praztek Construction now has the capacity to handle large-scale commercial and industrial projects. They are highly active and competitive in the tendering bidding process all over the province. The company's work has varied greatly in scale, complexity and value, but their standard of quality and customer service has always stayed the same.
Some of the division work includes pre-fabricated steel buildings, civil site work services, concrete work and more. Praztek has worked to evolve, diversify and grow their operations over the past few years in order to enter and develop a division to service the mining sector.
These days, they take on a diverse range of projects, with values ranging from under $100,000 all the way to $100 million.In all cases, they treat their projects with the same importance, and give their clients the same personalized attention.
Pete has definitively proven that commitment to consistency – and according to Mélissa Durepos, project coordinator, that consistency is among Praztek's main points of difference.
"We take pride in everything we do," says Mélissa. "From the design, to the build, to everything in between – we really care about it all. That's what sets us apart. We always make sure that everything is done in a timely fashion, and to a really high standard of quality and craftsmanship."
Praztek is able to achieve that consistency, Mélissa believes, because of the calibre of their team. She describes that team as "professional," "hand-picked," and "longstanding." She has personally been with the company for seven years, and she says many of her colleagues have been there just as long or longer.
"We all work as a team here," she says. "We're all treated equally. All our opinions are considered. It's a great culture to be a part of."
The company's customers also benefit from that culture, and thus also tend to be longstanding. According to Mélissa, the majority of their clients are repeat ones, with some relationships going back over a decade. They consider loyalty to be very important, and one of the main reasons the company is thriving today.
Praztek Construction is also loyal when it comes to subcontractors and suppliers. The company uses high quality and innovative materials in all their projects, and they only work with subcontractors and tradespeople they have vetted and know can deliver to their expectations.
Again, Mélissa says the company's relationships with those partners can go back a long time. For example, they have been a PRO customer of Home Depot for over five years. When they find a supplier like them that they know they can trust, they tend to stick with them. Their goal with all stakeholders is to build relationships that last.
Sustained growth
In addition to Praztek Construction, Pete Beaucage also owns and operates Hudson Property Development Corporation – which he established in 2007, after observing the need for quality apartment living in Timmins. Currently, that company owns and manages five multi-residential buildings and one commercial building. Most of their properties are located in Timmins, though they are currently working on a major development in Sault Ste. Marie.
Those developments are set apart by their quality, Mélissa says, as well as their energy-efficiency. Praztek Construction designed and built those products, and they excel at efficiency apartment design – in fact, the company was awarded 'Most Energy-Efficient Apartment Designer & Builder – Ontario' by the Canadian Business Awards in 2017.
"All of our buildings are sustainable," Mélissa says. "That's very important to Pete. It's something he takes a lot of pride in. Everything he designs is designed with energy-efficiency in mind."
Meanwhile, for clients, Praztek Construction also has a lot of projects on the go, in locations all across Ontario. They are currently working on a major renovation in Toronto and a new commercial build in Ottawa.
Furthermore, in April, Praztek also started construction on Suswin Village, a 30-unit transitional housing project for the North Bay Indigenous Friendship Centre. That's a project very close to the company's heart, as it will provide housing to the homeless and assist the Indigenous population in the region. The structure will be three-storeys and comprise 18,000 square feet, and is expected to be completed by the spring of 2022, with the first residents expected to move in by the summer.
Relatedly, the company is also working with Mattagami First Nation to build affordable housing on their reserve. Again, that project addressing an urgent social need in the area, which Praztek aims to do as much as possible.
Moving forward, Praztek's goal is to continue achieving those kinds of uplifting objectives. They also want to maintain their diverse output – in fact; they are open to diversifying even more and branching into new building segments. According to Mélissa, that diversity keeps things interesting for the team, while also ensuring the company remains active – if one segment ever slows down, another typically picks up and makes up for it.
Otherwise, Pete's goal is "significant growth," both for Praztek Construction and Hudson Property Development Corporation. With Hudson Properties, he aims to continue developing multi-residential buildings throughout Ontario and growing his real estate holding assets. With Praztek Construction, he is expanding his full-service contracting services throughout the province and into the neighbouring provinces when the opportunities arise.
"Praztek has grown a lot over the years," Mélissa concludes. "Pete's goal is to sustain that growth. The company's in a great position to do that. We have the people and the tools. We can't wait to see what's next!"
For more on Praztek Construction, their services, their past and present projects, and their partners and affiliates, visit www.praztek.comAnd for more on Hudson Property Development Corporation and their projects, visit www.hudsonproperties.ca