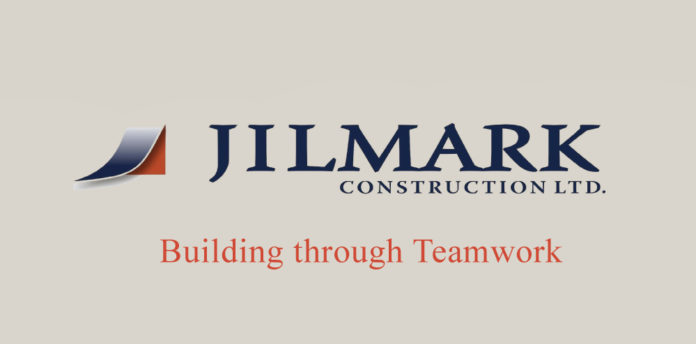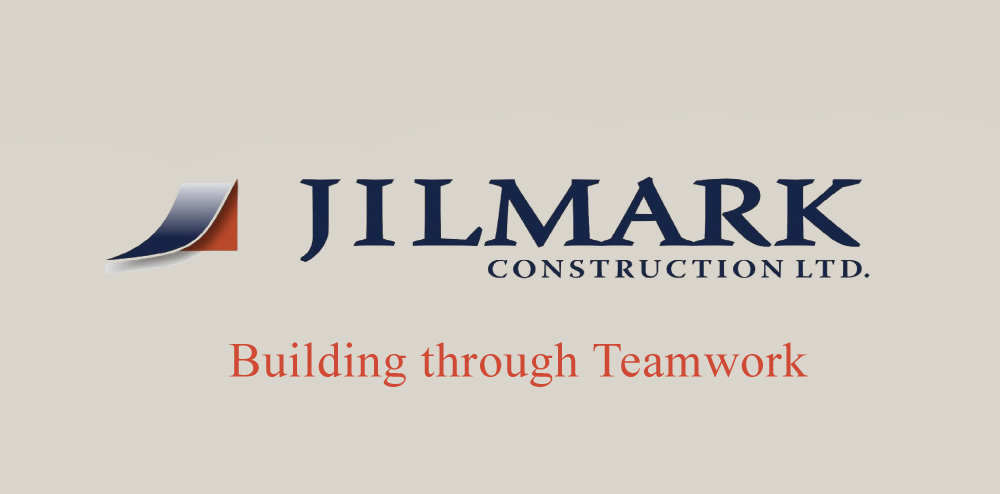 Building through teamwork
Jilmark Construction Ltd. is a commercial general contractor with experience in a variety of projects, including apartments, heritage restorations, condominiums, warehouses, offices, churches, and schools. No matter the project type or size, Jilmark uses a team approach to ensure that the needs and expectations of each project are met with a high-quality service.
Jilmark Construction Ltd. was founded in 2001 by John Froese. John had worked in the commercial construction industry for twenty six years prior to starting his own company. With his experience, Froese established Jilmark to provide cost-effective construction management services for new construction and renovation projects for commercial and industrial industries.
Jilmark has grown steadily in its twenty years of operation, and current President David Regehr-Wiens has worked at the company for thirteen of those years. When asked why he has remained at Jilmark for more than half its lifespan, Regehr-Wiens attributed his loyalty to the culture established by founder Froese.
"It was the atmosphere that John had created. While there were guidelines and deliverable outcomes that were in place, how those outcomes were met would be up to the site supervisor or project manager. John would allow the individual the creativity to 'own the project.' He would encourage you to think outside of the box and view each issue or task in a different light or view. There were multiple ways to complete a project and ensuring that the customer's primary needs were met would result in a project's success. We were charged to make sure the job was a success. That was the biggest appeal," reflects Regehr-Wiens.
In his thirteen years at Jilmark, Regehr-Wiens has seen the company grow in its capacity, in not only the quantity but also size of projects. The company has also been able to adapt to technological changes, which have allowed staff and clients to work more efficiently and seamlessly.
"We have always mainted our core values and principals, even as we've grown," says Regehr-Wiens. "Over the years, we have taken on larger projects and have had opportunities to work with more and more developers. The diversity of projects and customers allows us to continue to grow and become even more effective as a General Contractor. We have continued to improve on our in house estimating and project management organizational tools. These changes were made to allow for efficiency and ease of use for both our estimators and project managers."
Despite technological upgrades and the expansion of business, the company has managed to maintain a culture focused on honesty and open opportunities for learning or growing. This openness has allowed Jilmark to take on unique projects and to learn skills or processes that can be integrated into the business.
One way that Jilmark assures clients that they are being treated fairly is through their estimating process.
"We do things differently. We do open book estimating. We show the owner how we achieve our pricing by showing them how each dollar is accounted for with competitive quotes. We also look at the drawings and project scope to help owners determine if there is a more efficient and cost-effective way to complete their project."
"We also select experienced subtrades that have knowledge on the specific scope that can aid with design and feasibility," adds Regehr-Wiens.
This honesty has built a strong trust between Jilmark and its clients. The company has always been open and transparent. They communicate and encouraging clients to ask questions to establish understanding.
"Our honesty and our pricing make us different," outlines Regehr-Wiens. "We talk to owners, and we talk to them about why we do certain things. We listen to them as well. We listen to how they want us to proceed and their understanding of the project. We are open and honest. We make sure we are listening, and we make sure to hit the marks they ask of us."
It is not just openness and honesty that make appeals to clients – it's also quality. Jilmark offers cost-effective solutions that do not compromise quality. The team's consistent high standards always meet clients' expectations.
"We have a high standard for ourselves, and we constantly gauge what the owner wants too. It is being critical and finding the right subtrades. Getting a good group of subtrades we can lean on is important. We have a good core of subtrades that work with us and share the same goals," says Regehr-Wiens.
Some of the trades and subtrades have long-established relationships with Jilmark. Therefore, Jilmark's team are always on the same page regarding high standards of quality and delivery. In fact, some of the trades have been working with Jilmark for generations. However, at Jilmark they are always open to building new relationships with great tradespeople who share a vision for quality and service.
That openness has also helped Jilmark to diversify and expand their portfolio as well. Projects undertaken by the company range from the residential to commercial and retail. They have also taken on heritage projects, particularly the Immigrant Centre Manitoba, Penthouse Furniture Apartments, and the Fortune & MacDonald Building.
Regehr-Wiens remarks, "We have been taking on all kinds of project. Recently, we have been able to start our largest construction project to date, which we are all excited about. We have also done projects from heritage projects, school renovations, strip mall renovations, to new builds for apartments. We've maintained a big range. That is one of the things that makes us different. We aren't geared up to just do one project."
Regardless of the project's size or scope, Jilmark always gives great care and consideration to the needs of the client. That care is highlighted by their 2020 Conservation Award for Excellence for the Fortune & MacDonald Building . That project came with a lot of challenges, as it involved restoring an 1882 building, but the company's consideration and respect of its history allowed them to recreate the original building successfully.
This project is representative of the kind of challenges that Jilmark likes to spearhead. Each project calls for different solutions and different objectives. Taking on a variety of challenges has allowed Jilmark to continue its joy of learning and evolving so that they may retain their adaptability.
"We enjoy the challenge of it," adds Regehr-Wiens. "We like the willingness to try new things. Construction is a fun industry. Why not have fun and challenge yourself?"
As Jilmark moves forward into another ten years of business, they will surely take on more challenges and continue to adapt to the needs of each project. When looking towards the future, David Regehr-Wiens, along with his two business partners, Gilles Comte and Josh Penner, want to continue to deliver quality service.
"We are comfortable right now with where we are," notes Regehr-Wiens. "We want to do projects that we can be proud of, and we can do well. We want to work with clients that can see that. We always want to be able to learn and be challenged, and we want to provide good work for our contractors too. We always look for those projects and unique projects that come to us."
Whether it is a heritage building, a daycare centre, apartment or condominiums, Jilmark Construction will always deliver honesty and quality to clients through their team approach.
For more on about Jilmark Construction Ltd., their services, and their past and present projects, visit jilmark.com/