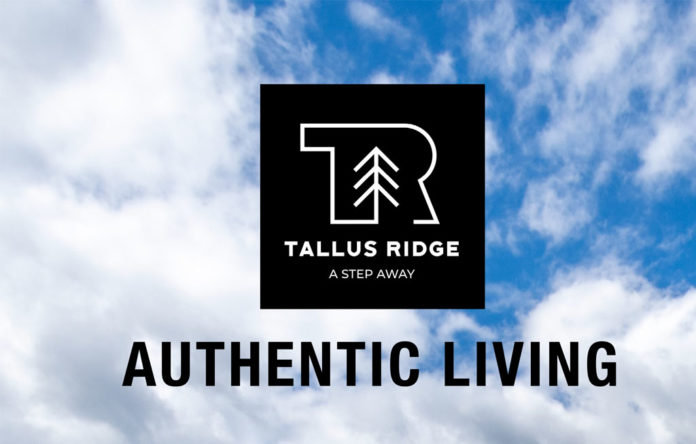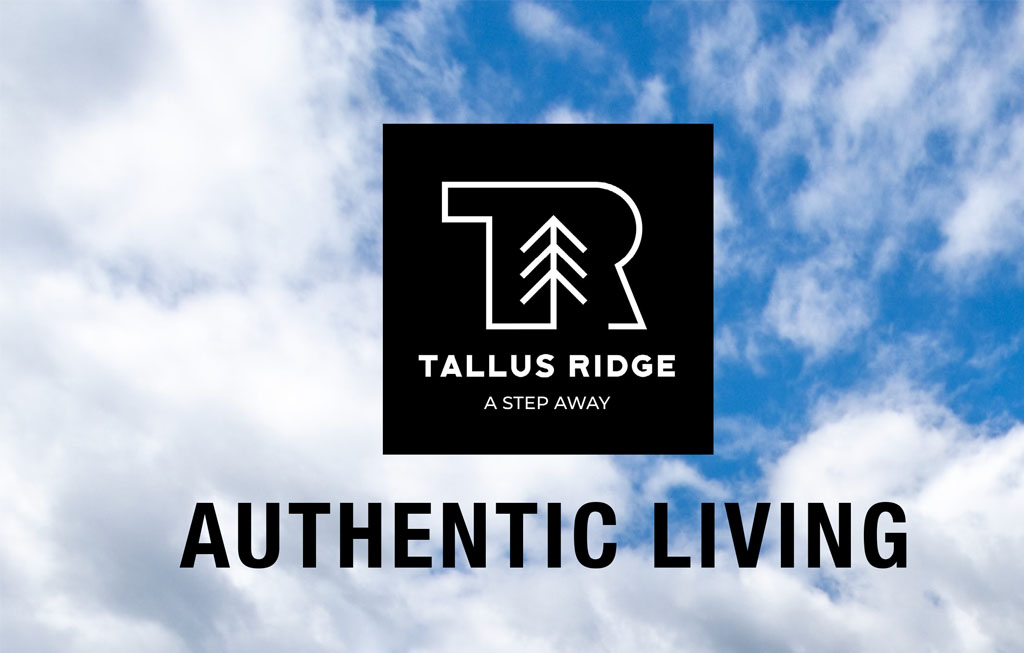 Authentic living
Tallus Ridge is a unique development community located in West Kelowna, BC. What makes it unique is its authenticity – from its inception, it has been designed to achieve a "natural sense of community," with "a natural backdrop." The vision behind it has always been to create a neighbourhood where everyone knows each other, where no part of the development is cut off from the other, and where young and growing families can embrace nature and have space to roam.
"A truly authentic place to live," is how Damien Burggraeve, General Manager, describes it. "That's what Tallus Ridge is all about."
Damien became the General Manager of Tallus Ridge in 2016, following a diverse career in the development industry that included home building, forestry, environmental engineering consulting, and a decade as a municipal planner. He was drawn to his role at Tallus Ridge for the same reasons buyers are drawn to the community – the convenient location near downtown Kelowna, the natural beauty of the area, and the community feeling the team has tried to instil.
"It's not your cookie-cutter community," he says. "It's a really special place. The area is beautiful, the homes are beautiful, and the community is well-established and growing fast. It ticks all the boxes."
When Damien first came on board Tallus Ridge, he was hired solely in a planning capacity. A couple years into his tenure, however, the company founded their own construction branch. They had seven sites zoned for multi-family home neighbourhoods, they had already delivered one with another builder, but they wanted more direct control over the process for the next six.
In order to exert that control, Damien personally acquired a builder's license in BC and he recruited an expert building team, headed by Construction Manager Mike Franczak, who has more than 20 years' experience in the region. Together, they have since commenced work in-house on Nature's Gate, a community of 23 townhomes situated at the entryway to Tallus Ridge. They have also built several spec homes, as well as an expansive show-home that was just shy of 5,000 square feet.
According to Damien, the response to those projects from buyers and investors has been uniformly positive. Sales have even exceeded his predictions, with the pandemic barely slowing them down.
Damien credits that reaction to a few key factors. Mostly, he says people are responding to the specialness of the community.
For example, Damien says received a lot of positive feedback about the "connection to nature" it offers. As part of that connection, the community includes multiple parks rich with green space, along with kilometres of marked and unmarked trails for hiking and biking.
"We have either dedicated, protected, or created community amenity parks to over 50 per cent of our total land area," he says. "This is unmatched in the Okanagan and with each phase the green area continues to grow."
So residents feel like they are "living in nature," he says, but at the same time, the urban amenities of the city are only a short drive away. Downtown Kelowna is within 20 minutes, the beach is within 10 minutes, elementary, middle, and secondary schools are within 10 minutes, and there's a movie theatre, grocery stores, restaurants, boutique shopping within only five minutes.
Even closer is the Shannon Lake Golf Club – which is a 6,294 yard course set against towering pines with moderate elevations, with a signature hole played along the beautiful Shannon Lake.
"Everything is at your doorstep," Damien says. "You have large properties and natural spaces, but urban amenities are only a step away."
Nature's Gate
Yet another reason buyers are attracted to Tallus Ridge is the quality of the architecture. According to Damien, every home in the community is "stylish and modern," and the townhomes in particular offer "spacious living with stunning views."
He cites the product at Nature's Gate as an example. They offer four floor plans in that development, all of them with ample space and defined interior styles.
The 'Aspen,' for example, features three spacious bedrooms, an ensuite off the master bedroom, two additional bathrooms, a basement with double car garage and flex space, and an open plan main floor with 843 square feet. There are also front and back decks for family dinners in the outdoors. The 'Birch' plan offers much the same, except with 859 square feet of space on main floor, including front and back decks.
Meanwhile, the 'Cedar' and 'Dogwood' both include four bedrooms and two floors. The main floors feature double car garages, open plan kitchens, dining areas and living rooms, plus covered patios with scenic, peaceful views of Shannon Lake. The upper floors have spacious master bedrooms and ensuites, along with full bathrooms, laundries, and two further bedrooms. The basements boast storage areas, large recreation rooms, and fourth bedrooms – perfect for an older child, relative, or guest.
"They are all very big for townhomes," Damien says. "They are great for downsizers. They still have a lot of the perks of single-family homes – they are large, they have garages, they have long driveways – but they don't come with the same maintenance responsibilities. Residents have more time to enjoy their lives."
Buyers appreciate that proposition – and they also appreciate the high standard of craftsmanship evident in every home Tallus Ridge delivers. Since forming their own construction arm, the company has been able to exert a lot more control over that process, mostly by ensuring their Construction Manager, Mike Franczak, is constantly on site.
"The best way we can ensure quality is to be present at all times," Damien says. "Our Construction Manager is always there. He's always watching; he's making corrections; he's making sure everything is done to his high standard."
Tallus Ridge has also formed loyal relationships with some of the region's most reliable subcontractors and tradespeople. The quality of the workmanship at Nature's Gate is also a testament to their commitment and dedication.
"We treat everyone we work alongside with a lot of respect, and we value those relationships," Damien says. "I think that's how we end up with the best product. We're not trying to undercut anyone, and we're not always looking for the cheapest option. We make sure we're working with the best people, and getting the best possible quality."
The best neighbourhood
Moving forward, Damien says that Tallus Ridge will continue to grow and continue to build. That means building homes – he says they have roughly 200 townhomes in the pipeline, for example – but also building their reputation. The company has recently invested a lot in marketing the 'Tallus Ridge' brand, and they hope to see that investment pay off as more of their product goes on sale.
"So far, we've been keeping somewhat of a tight leash on the release," Damien explains. "But now we're ramping up, we're increasing our volume, and we hope to see an acceleration of sales to go with it."
The longer term vision, Damien adds, is to create a community everyone involved can be proud of. He says that's the motivation that drives every single member of the company's close-knit team, starting with him.
"The long-term outlook is to maintain the quality. We want to maintain our high standards. We want it to be a legacy project. When we're done, we want to look back on it with pride. We want to be able to say 'That's the best neighbourhood in West Kelowna.'"
For more on Tallus Ridge, its many amenities, and all that makes it special – and for all the latest updates, events and offerings – visit https://www.tallusridge.com/
And for more on Nature's Gate specifically, including the floor plans and interior features, visit https://www.naturesgateliving.com/