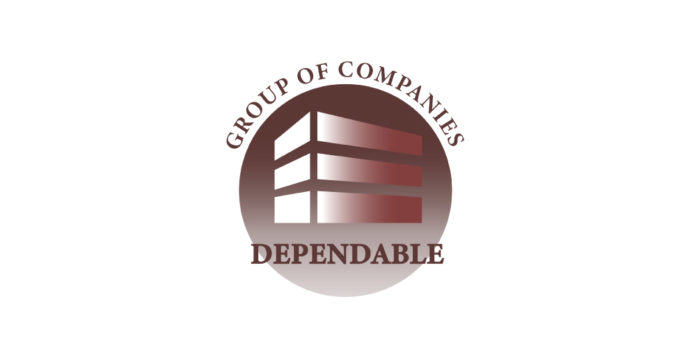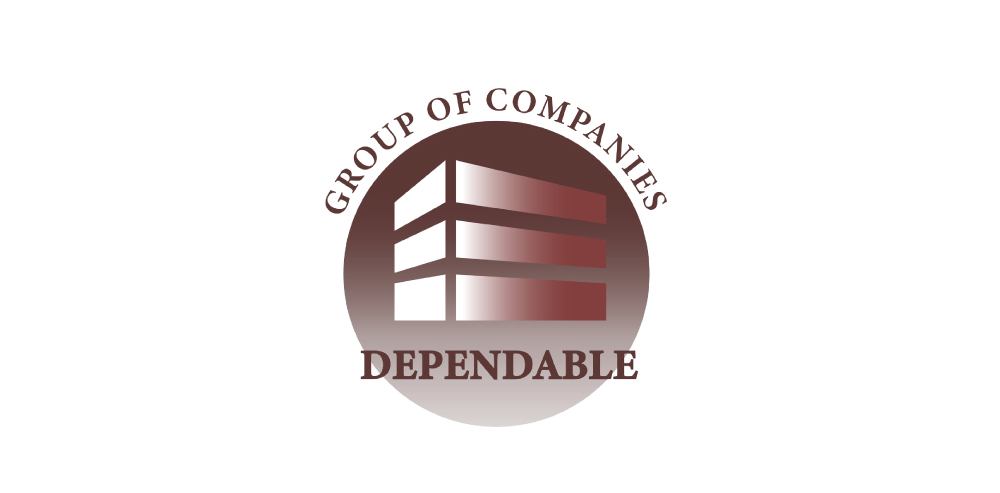 Diverse . Dedicated . Dependable
Dependable Group of Companies ("Dependable") is an industry-leading mechanical and electrical contractor providing services for the industrial, commercial, residential and institutional construction sectors in Ontario. From its headquarters in Woodbridge, Ontario, Dependable operates a state-of-the-art 30,000 square-foot facility allowing it to take on a wide range of projects, including infrastructure, transit, education, high and low rise residential and health care facilities.
Dependable was incorporated in 2002 and commenced construction on projects in 2005; its founder and president, Rajesh "Raj" Ahuja, began with a vision of servicing extensive infrastructure and institutional projects. Although Raj had only immigrated to Canada four years earlier, his work with other companies had allowed him to establish a strong network of contacts and develop a reputation for quality and reliability. In its inaugural year, Dependable had secured approximately $1.5 million in revenue.
"Ever since then, it's been steady growth," Raj says. "We've never looked back."
Since that first year, Dependable has experienced explosive growth. Dependable has been featured, on numerous occasions, in Profit Magazine's list of "Fasted Growing Companies in Canada". Dependable has been showcased in multiple publications such as The Vaughan Citizen, The Globe and Mail and the Canadian Business Journal.
Raj credits Dependable's quick path to success to the strength of his team. From the outset, Raj explains, he identified and recruited the right people – many of whom are still employed by Dependable today.
Raj also attributes the success of Dependable to his background as a mechanical engineer. When Raj began Dependable, he had already gained significant experience in design, construction and maintenance and had a long history of working with contractors. From the outset, Raj appreciated both the clients' and the contractors' expectations and made the meeting and exceeding of those expectations Dependable's primary goal – hence the name "Dependable."
"My goal, and my team's goal, has always been to provide Dependable's clients with peace of mind," Raj explains. "We understand what they're looking for, and we do everything we can to make sure they receive it."
Dependable's success story began with Raj working from his home office and employing very few employees. Since then, Dependable has upgraded its' premises multiple times. In addition to its headquarters in Woodbridge, Dependable runs its manufacturing and fabrication from a 25000 sq ft facility in Concord, Ontario. As well, Dependable has expanded its' team to include over 200 qualified and experienced professionals. And this number is consistently increasing with Dependable's expansion into new areas of the construction industry.
Dependable's formidable team includes a wide array of professionals, such as project managers, estimators, project coordinators, plumbers, electricians, pipefitters, sheet metal mechanics, refrigeration mechanics, gas fitters, apprentices and commissioning engineers. Adding to its' uniqueness and effectiveness as a contractor is Dependable's prefabrication and custom manufacturing expertise which provides the company with the ability to provide installations on time and on budget.
Dependable can tackle almost any project with its experienced team and fully equipped facilities and has worked on many high-profile projects. Such projects include the Metrolinx Go East Regional Bus facility, a new flight training facility for Air Canada, the Union Pearson Express platform and lounge, and the C-17 hangar facility at the Trenton Air Force Base.
Dependable is currently the prime mechanical and electrical contractor for the Crosslinx Kennedy Station Eglinton LRT project, the largest P-3 project in Canada.
According to Raj, clients such as Crosslinx choose Dependable for its dependability. For 19 years, Dependable has demonstrated its' ability to complete projects on time and within budget. These factors are valued most on large projects, particularly those involving public funds.
But what makes Dependable so dependable? According to Raj, "it is Dependable's investment in human, technological and logistical resources."
"Technology has been a significant key to Dependable's success," he explains. "Our entire business operates on our cloud-based web portal, which Dependable developed in-house. As a result, Dependable can manage a project in real-time, from a remote location."
Dependable also invests in its people by offering extensive in-house training, resulting in increased engagement and longevity. That loyalty is precious, Raj says, "Because skilled people are hard to find in the mechanical and electrical industries, especially in recent years."
"Manpower is scarce in the industry right now," Raj explains. "Fortunately, we've been able to hold on to our main guys for a long time now. They're the strength of the company, and we understand that. We make sure that they are recognized and rewarded. We have different programs in place to keep employees motivated and engaged."
Dependable has also fostered longstanding relationships with its external partners, including its regular roster of consultants, suppliers, and subcontractors.
For example, one trusted partner is Euro Fire Protection Services, who they have been working with for roughly six years. Euro Fire Protection Services has earned that loyalty due to their ability to keep projects on schedule and on budget. Their sincere belief in their mission is also appealing – they believe that fire protection is so important that they treat each project, big or small, with the utmost respect and dedication. They know that life and safety of others depends on their installation and design, and they go about installing and designing every project as if their families were walking through the doors of the completed project. That's the kind of dedication Dependable looks for in their partners.
Dependable strives to display similar commitment themselves – that's why they have been able to build strong and lasting relationships with their own clients, including some of the biggest names in general contracting in Toronto and Ontario. The longevity of these relationships is due, in part, to Dependable's reliability, use of technology, and the dedication of their staff.
In addition, Raj credits the value Dependable provides as both a mechanical and an electrical contractor. This combination of expertise is valuable to general contractors.
"We provide a complete solution," Raj says. "A general contractor usually has to deal with multiple subcontractors on a project, which can increase the number of issues that arise on a project. Dependable offers a one-stop-shop experience, which is extremely valuable to general contractors.
Dependable is Ever Evolving
Over the years, Dependable has evolved and expanded consistently, and the plan is to continue that trend. For example, Dependable just moved into new headquarters, including a larger facility with more office space to accommodate their growing staff.
As well, Dependable recently completed rebranding its different divisions. The goal is to separate its mechanical contracting, electrical contracting, fabricating services and residential development divisions into separate entities to grow independently.
Geographically, Dependable is also expanding its reach. Dependable currently works on projects throughout Ontario, but its goal is to secure additional Alberta and British Columbia projects soon. Due to its emphasis on technology, Dependable can work remotely. This technology allows it to take advantage of more opportunities despite being a significant distance from head office.
In the future, Dependable intends to continue diversifying its project portfolio. Raj's vision for Dependable is to have it secure projects in virtually every construction industry sector:
"We want to do schools; we want to do retrofits, we want to do high-rise work, low-rise work, commercial, institutional – we want to do it all," he says. "When one sector slows down, we want to make sure that we still have work in other sectors. We also want to provide our team members with varied experiences to foster the continuous development of their skillsets, which improves their level of engagement".
While Dependable's goal is to become involved in all construction industry sectors, Raj is particularly keen to increase Dependable's level of involvement in the field of green energy.
"Over the years, Dependable has completed many LEED projects. The team has designed and constructed buildings that are most energy-efficient and maintain a low carbon footprint. Dependable is a member of the Canada Green Building Council, and many of its employees are LEED-certified. In this regard, Dependable offers its expertise to assist its clients in making the most environmentally-conscious choices."
"Dependable is doing a lot," he concludes. "But we want to do more. We believe that energy-efficient building is the future. It's something that Dependable's team is very passionate about pursuing."
For more information on Dependable Group, including their past projects, customer testimonials, and the latest news, please visit http://www.dependablegroup.ca/