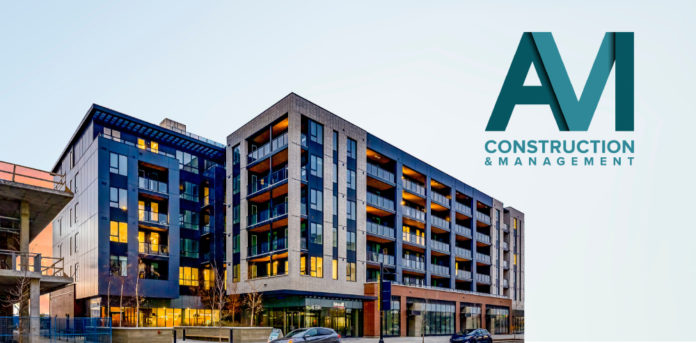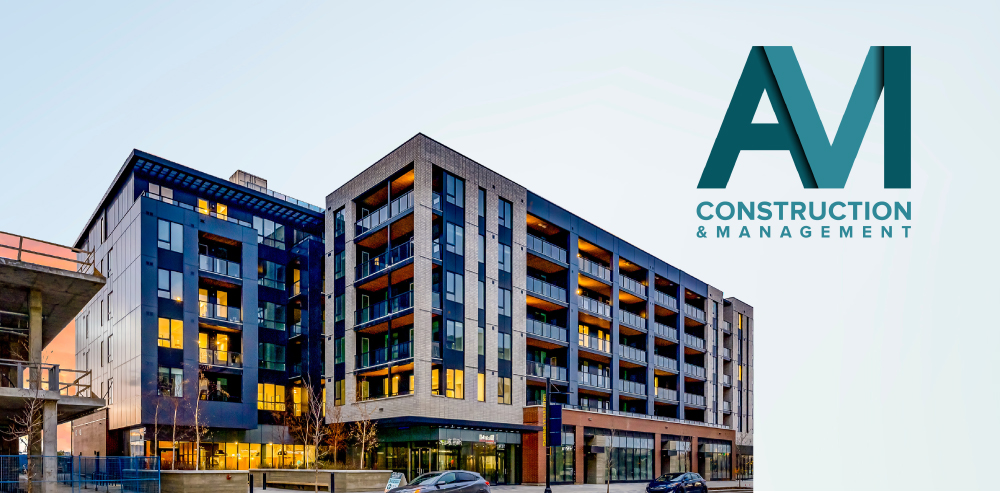 Excellence in construction management
Avi Construction Management Incorporated (ACMI) was created by Homes by Avi, a leader in the home building industry that has been delivering modern homes in desirable communities since 1978. With ACMI, their intention was to take their industry-leading production team, along with the strength of their in-house design-build capabilities, and deploy it for the benefit of the market. With their unique depth of experience, and their unparalleled commitment to quality, they believed they could help third party clients bring their projects to life.
"Homes by Avi recognized a need in the market," says Vice President Victor Mutambo, recalling the company's origins. "There were a lot of developers that didn't have in-house construction management or general contracting capabilities, and they could thoroughly benefit from the services that we could offer."
"Over the years, we have developed an extremely strong team of construction professionals," he continues. "We have built a great deal of respect within the industry. We wanted to use that team, and leverage that respect, to provide an industry-leading service to third parties."
Today, ACMI provides a full spectrum of services, including design, pre-construction, value engineering, project management, and so much more. They specialize in wood frame structures, and work in industries including residential, multi-family, affordable housing, commercial, and green building. Within each sector, their diverse team of professionals can guide clients through every stage of development – from the "first spark of an idea to successful project completion, every step of the way."
In terms of size, ACMI can deliver projects comprising over 100 units, and structures as high as six-storeys. For example, their most recently-delivered project – August at University District, which they completed in the fall of 2020 – is a six-storey wood framed mixed-use development that includes 107 residential units above main floor retail.
That project was developed by Avi Urban – the development arm of Homes by Avi – but it's the kind of job ACMI wants to deliver on behalf of external clients. Victor believes their success there should serve as proof to those prospective clients of the value ACMI can provide.
In particular, Victor says, their success should prove the immense value of being "fully-integrated," which is what sets ACMI apart.
"We're designers, developers, general contractors, construction managers, and project managers," he explains. "We have in-house capabilities spanning the whole building cycle – from land acquisition, to design, to permitting, sales, marketing, project management, and warranty service. We can manage every facet of construction under one roof."
"And we have an understanding of how every piece fits," he continues. "We know how every aspect of a project impacts the other aspects. Coming from a fully-integrated environment, we have an awareness of how everything we offer can be utilized to minimize risk and maximize opportunities. That's our biggest asset. That's our biggest competitive advantage."
ACMI's next biggest advantage is their reputation, especially within Calgary. Homes by Avi has been operating in the city for well over 40 years, and in that time they have built an unrivalled reputation for quality and reliability. They have become known for doing everything they can to satisfy their customers.
Victor credits that reputation, firstly, to Avi Amir, the company's founder and chairman. He says that from the very beginning, Avi made relationship-building a priority, and the company has never compromised on that commitment.
"Avi ingrained the importance of relationships into the company's philosophy," Victor explains. "He's a firm believer in building relationships with team members, with trades, and especially with our customers."
But what's the key to building lasting relationships with customers? According to Victor, it's surprisingly simple:
"If a customer is not happy, we do our best to make sure we correct that," he says. "That's true of every division of the company. That's what we're known for. That's how we've built our reputation."
"We deliver what we promise," he adds. "If you talk to anybody at Homes by Avi, that's a phrase that's likely going to come up. It's something we're taught very early on, and we're reminded of it often. If we say we're going to do something, we're going to do it. That's the mentality in which we operate."
At ACMI, they promise quality. They are able to deliver on that promise because of the depth of their experience. From their many years in business, they know what quality looks like, and they know how to achieve it consistently.
"Quality starts with making sure we pick the right product, and our choice of product is informed by a history of learning," Victor says. "Over time we've learned what to put in our homes, and just as importantly, we've learned what not to put in our homes. That's the starting point."
Quality also starts with getting the design right, and ACMI can help with that too. Even if they're not involved from the very beginning of the process, Victor says their expert input can help clients save time and money, and help them achieve better quality results.
Furthermore, during construction, ACMI has various tools and processes in place to ensure that their projects are built as designed. That includes construction management software, which ACMI has embraced – in general, the company is always on the lookout for new technology that can improve their efficiency.
Of course, Victor says it's also vital to have the right people in place. That's where ACMI's professional and experienced team comes in.
Between their various divisions, Homes by Avi directly employs over 200 people between Calgary and Edmonton. The advantage of being part of the larger organization is that ACMI can tap into that manpower whenever needed.
The majority of those employees are longstanding. Victor has personally been with Homes by Avi for almost 16 years, and he says many of his colleagues have enjoyed similar longevity.
"There are people here who have been here over 25 years," he says. "Some have been here over 20. Many have been here over 10. That just demonstrates the strength of the culture here. People join Homes by Avi and they're here for the long haul."
Victor describes the culture at Homes by Avi as "cohesive." Kyla Cottom, Director of Marketing, agrees:
"I've never worked for a company that's had this kind of longevity," she says. "I think that's because the company gives back to its values, and values its employees. It's a family-run business, and working here, you feel that."
Also, Kyla says, the company has multiple branches and is constantly growing, and that presents employees with opportunities to advance and develop professionally.
"Everyone has the opportunity to grow with the company," she says. "They can learn new skills; they can use their skills in different ways. I think that's appreciated. I think that's why people stay."
Homes by Avi also enjoys longstanding relationships with their network of suppliers and subcontractors. Their large pool of employees means they can self-perform a lot of work, which has various advantages, but they still rely on a key group of extended partners.
For example, they work closely with Gypsum Drywall (Southern) Ltd, a full-service drywall company that has been servicing Alberta since 1984. Over their history, they have constructed over 60,000 units across Western Canada, and they have become known for their commitment to safety, their integrity-based service, and their ability to problem-solve.
According to Victor, Homes by Avi is drawn to partners like Gypsum, who have similar longevity in the market and similar reputations for quality. He says their relationships with those kinds of partners can go back a long time:
"Some of our subcontractors go as far back as the time that Homes by Avi started operating," he says. "Some we've been working with for over 40 years."
In some cases, ACMI will start talking to their trades and suppliers long before finalizing a design. That's one of the advantages of that kind of loyalty and longevity.
Victor cites a job they are working on right now as an example. They just went into construction, but they have been in communication with the client for over two years:
"During the design phase, during pre-construction, we provided some value engineering advice to them," Victor explains. "That advice didn't just come from in-house. We went to our trades. We got their feedback on how to optimize the design. If we didn't have the right kind of a relationship, it would be difficult to provide that feedback. That we were able to do that so effectively speaks volumes to the relationships we have, to the network we've built in Calgary and Edmonton."
Opportunity to grow
Recently, ACMI broke ground on an exciting new apartment project for a third party client. Located in Southwest Calgary, it will comprise two apartment buildings and over 150 units. Victor calls that job an "exciting opportunity to showcase what ACMI can do for third parties." Moving forward, he says it's the kind of project ACMI would like to do more of.
At the same time, ACMI also sees room to grow in other sectors. For example, they want to get more into the mixed-use market. Also, Homes by Avi recently launched a property management division, as they have noticed more and more developers opting to build rental units.
"So there's an opportunity for us to come in and provide not only construction management services, but property management services as well," Victor explains. "We believe that's an offering that a lot of customers could benefit from."
In general, he says, the company's vision is to keep growing. They want to continue servicing their clients, they want to continue providing opportunities to their employees, and they want to continue building their industry-leading reputation for quality.
"Our goal is to grow, and I don't think there's a limit to how big we can grow," Victor concludes. "What I can say is that we have a lot more to offer to the market."
For more on ACMI, their depth of services, and their work so far – and to get in touch with their team today – visit http://avicmi.com/
For more on their parent company, Homes by Avi, and everything they have to offer, visit https://www.homesbyavi.com/