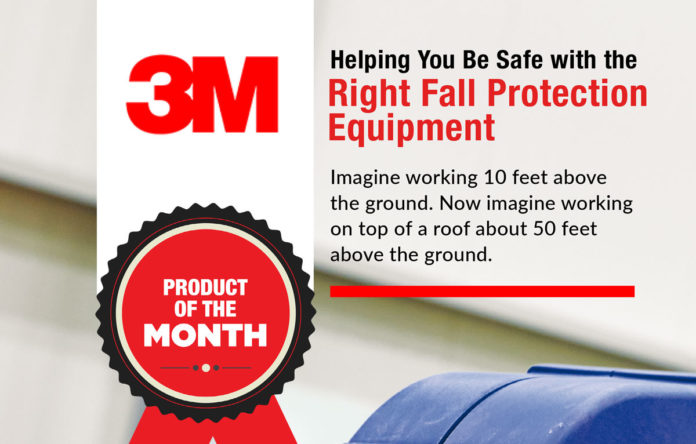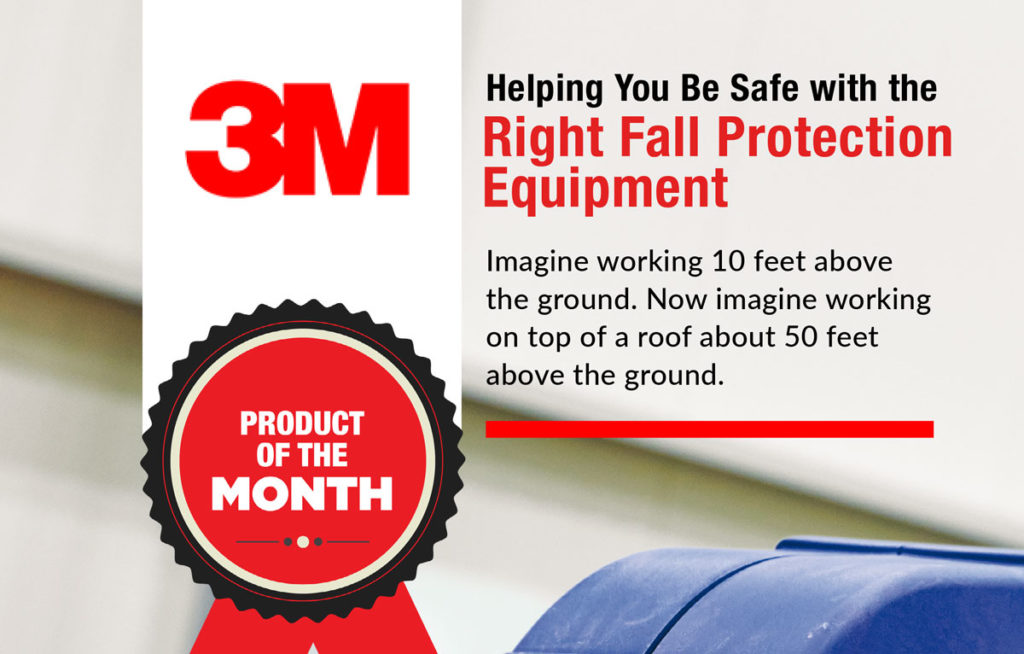 Helping You Be Safe with the Right Fall Protection Equipment
Imagine working 10 feet above the ground. Now imagine working on top of a roof about 50 feet above the ground. And now, think about constructing a skyscraper and being 50 stories in the air. Fall protection equipment is an essential component of your safety. But, more than that, you need to know how to use the equipment properly. For this, you need adequate training and an understanding of what is required to be compliant.
One of the Leaders in Leading Edge Protection
Some of the most dangerous aspects of working at height are leading edge situations. This is work conducted with an unprotected edge, perimeter or border where a fall hazard exists. Typically, a leading edge situation will force a lifeline or lanyard to 'bend' over the edge in the event of a fall over the edge. Additionally, many leading edges also present sharp edge hazards that can fray or even sever a lifeline as it bends over the edge. Here are some other risks that exist due to leading and sharp edge situations:
Increased fall distance because typical anchor point is at foot level
Unpredictable lock up speed – a self-retracting device will only sense a fall when user's D-ring moves past the leading edge
Increased fall clearance requirement due to the increased fall distance
Increased arresting forces
Potential for sharp edge to cut or severely damage lifeline
Increased potential for swing falls
Currently, the ANSI/ASSP Z359.14 standard for Self-Retracting Lifelines ("SRLs") has specific test criteria that include testing to simulate added free fall distance, testing performed over sharp steel edge (.005 inch radius), and testing for swing fall over steel edge as well as straight down.
Note that there is a difference between leading edge ("LE") and non-leading edge rated fall protection equipment. With LE equipment, the lifeline material is typically larger, stronger, and more cut resistant. You can use LE rated products on a variety of edge surfaces, such as concrete, and they can be used on finished concrete with a rounded edge. A Competent Person must be involved in selecting the appropriate equipment for your application and have ownership of the setup, which involves training. You should feel free to consult with us about your application needs and reference the ANSI Z359.
ALL ANSI/ASSP Z359.14 LE devices MUST have a shock absorbing method between the worker and the SRL. There are also clearance requirements for LE rated products. Typically, more fall clearance is required because of added free fall distance when anchored at foot level. The exact clearance depends on product type, anchorage point location and user weight. For example, SRL-LE models anchored at foot level, set back from edge and with swing fall possible, will exceed 15 ft. of required fall clearance.
Recently, on July 25, 2019, 3M Fall Protection announced an immediate stop use and recall of all 3M™ DBI-SALA® Twin-Leg Nano-Lok™ edge SRLs and 3M™ DBI-SALA® Twin-Leg Nano-Lok™ Wrap Back SRLs due to potential partial deployment of the energy absorber under limited circumstances. On August 6, 2019, 3M announced it had resolved the issue on the ANSI version of the Twin-Leg Nano-Lok edge SRLs (these are leading edge models) and identified units that could be repaired. The solution means that these units have been certified to ANSI Z359.14 and, once repaired, are safe to return to service (repaired units are identified by a green check mark on the front label). The stop use and recall is ongoing. For more information regarding the original Stop Use and Recall Notice and all updates regarding affected products, see www.nanolokedgerecall.com.
Horizontal Lifelines
How do you improve on one of the best permanent horizontal lifeline (HLL) systems in the industry? You give it robust cloud-based software that makes it easy to calculate and design systems. And you make it easier to install and use. Then you design it with components that make the system stronger and offer more uniform energy absorption. The 3M™ DBI-SALA® 8 mm Permanent Horizontal Lifeline Systems make it easier for you to design, specify and install HLL systems across a variety of industries, applications and orientations than ever before.
These systems meet the requirements of OSHA 1926.502 and have stainless steel components to help provide long-term corrosion resistance.[i] They have high-capacity and uniform energy absorption designed to balance peak force, capacity and deflection. The robust travelers offer continuous system travel, including bypass of intermediate and corner brackets and incorporate a large D-ring for easy connection. They are designed for use on modern building projects, refurbishments and industrial safety applications, and can be fitted to steel beams, concrete and brickwork. They are suitable for use on older roof constructions in conjunction with fabricated anchor posts. These systems represent another type of fall protection that can be a vital component of your safety protocol.
Training
Equipment is only one part of the equation when it comes to protecting workers at height. Fall protection equipment and PPE are often misused, thus creating an inefficient or improper system. Training on how to use the equipment properly and how to work safely in dangerous environments is paramount. At 3M, we have a dedicated customer service team, a fleet of demonstration trucks that will go on-site to your location, as well as extremely knowledgeable sales coverage across the US and around the world. This fleet of specialized demonstration vehicles can bring on-site, hands-on fall protection demonstrations to your workforce. This provides an excellent introduction and awareness to fall protection and safety at height.
When it comes to protecting your workers, 3M Safety Training offers a variety of classes and services to meet your needs. Our full range of fall protection, confined space and rescue training courses are offered through the year at our state-of-the-art training centers. We also offer on-site safety training across our portfolio customized to the unique environment of your facility.
Our Instructors
3M has a dedicated team of experienced instructors around the world. Our U.S. trainers come from backgrounds including fire service, search and rescue, occupational health and safety, law enforcement, and military service.
We also have knowledge and expertise in oil and gas, transportation, construction, utilities, mining and many other industries, enabling our instructors to optimize the training experience for your workers. At our site or yours, our instructors deliver quality training focused on learner engagement, knowledge retention, and practical hands-on exercises.
Open Enrollment Safety Training
3M Safety Training has a network of centers across the U.S., including key locations in Red Wing, MN, Houston, TX, and Orange County, CA. Our centers are designed to immerse the student in extensive hands-on exercises that will prepare them for the diverse demands of your job sites. Our open enrollment classes are a great opportunity to learn with other safety professionals from various industries while receiving industry-leading safety training.
On-site Safety Training
Train your team in their own work environment with our on-site training. We'll send one of our experienced trainers along with the necessary safety training equipment to provide your team with world-class safety training. This avoids the disruption of sending your workforce offsite. Choose from our complete safety training portfolio or work with 3M Safety Training to modify a course to meet your specific training requirements.
Watch Our Free Videos
"Thinking About Fall Protection" is an 11-part educational video series designed to give an awareness overview of the basics of working safely at height. The series covers the ABCD's of fall protection, at-height fundamentals, fall clearance calculations, and types of falls and hazards. The video series is not a substitute for certified training but does provide an excellent introduction to the topic.
VR Training
We also offer virtual reality training, which can be a great additional resource because it:
• Helps training be more enjoyable and engaging
• Assists in improving retention and recall
• Suitable for different learning styles and a multi-generational workforce
• Encourages companies to continually review basic safety standards
• Helps reveal individual opportunities for improvement
Worldwide Training Facilities
We offer a broad curriculum of courses in our training centers around the world, from fall protection and rescue to specialty courses for a particular trade or industry. Many facilities also offer on-site training options that bring our experienced trainers and comprehensive programs right to your facility.
With our history of innovation and excellence, 3M Personal Safety Division offers customers the quality products, expertise and service of the trusted 3M™ DBI-SALA® and 3M™ Protecta® Fall Protection brands. With 3M Fall Protection equipment, you can help elevate your employees' safety and comfort to new heights.

---
[i] *3500214 3M™ DBI-SALA® Nano-Lok™ edge Quick-Connect Self-Retracting Lifeline 8 ft. (2.4 m) lifeline with 3/16 in. (5 mm) galvanized steel wire rope and aluminum captive carabiner, quick connector for harness mounting. Systems designed to make everyone's job easier. *Anchor posts not supplied by 3M Fall Protection.