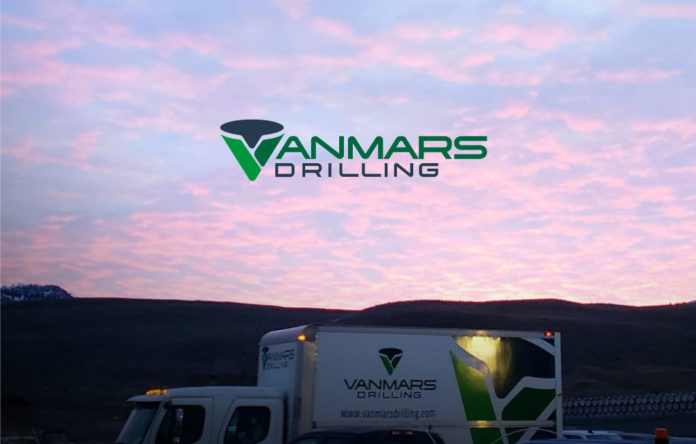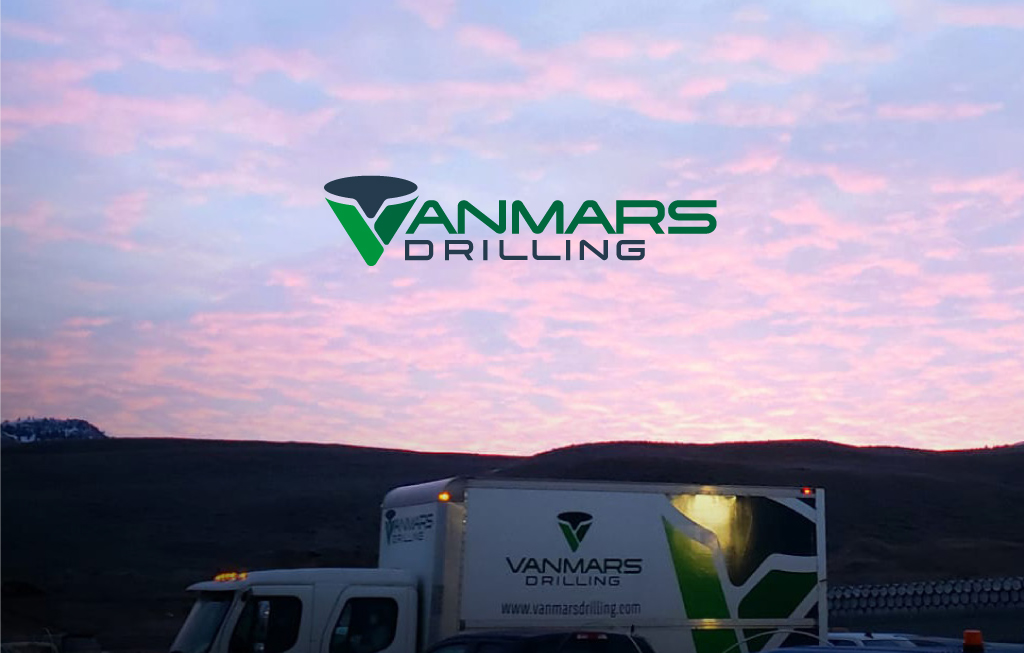 Safe. Reliable. Quality.
VanMars Drilling is an innovative and evolving company committed to delivering excellence in drilling and environmental services industry. By putting the right people with the right equipment, they strive to complete every job in a safe, timely, and cost-efficient manner. They operate on the principle that "good, reliable service" makes for "good, reliable clients."
"The VanMars difference comes from our commitment to providing a high level of safety while maintaining the highest level of client satisfaction," says Ross Holmes, President. "By holding ourselves to a high standard of safety, reliability, and quality, we believe we have established a brand that clients can depend on and want to use again."
VanMars was formed in 2014 through a partnership between an experienced driller and a geotechnical engineer. Those partners identified the benefits of a drilling company that understood both the consulting and drilling sides of the business.
Ross, meanwhile, is himself a geotechnical engineer with over 15 years of experience coordinating and implementing geotechnical and environmental drilling programs throughout British Columbia. Over the course of his career, he has managed drilling projects for: operating mines; mineral exploration; highway infrastructure; bridges; soil and rock slope stabilization; dike design and construction; land development feasibility studies; municipal infrastructure; and various commercial and residential clients.
Shortly after VanMars Drilling was established, Ross partnered with the two founders and came on an as owner. Prior to that, he had spent some time on drills and realized he had a passion for the sector. He had recently left his previous job and was looking for an opportunity in drilling, and the founders were looking for someone with geotechnical engineering experience.
"So it was perfect timing," Ross says. "It was the right time and the right opportunity."
Since then, VanMars Drilling has grown steadily in size and capability. Today, working from their base in Abbotsford, BC, they employ about 20 people and typically take on between six and seven projects at one time. Initially, the company intended to focus on geotechnical engineering, but these days most of their work is on the environmental side – mostly because that's where the consumer demand is, but also because they find those projects more interesting.
"With every commercial real estate transaction that happens in the Lower Mainland, they all have to go through some level of environmental assessment," Ross explains.
"And a lot of these projects are reoccurring," he adds. "We'll drill the site for one potential buyer, they back out, and a month later we're drilling for a different company. Then they find contamination, and then they must delineate it, so we have to go back again. Then they delineate it a bit more, so we go back again. A lot of these jobs start out as one day jobs, and then we end up drilling them four, five or six days over the next few months."
"So the work is there," he says, "and that's what we've focused on."
As for why those clients choose VanMars Drilling, Ross can speak from personal experience. He used to be in a position where he was hiring drilling companies, and he recalls that "I was never satisfied with the service that was provided."
"Drilling companies were often challenging to deal with," he remembers, "and when I was working on time sensitive projects they were usually slow to respond."
"After seven years of hiring these companies, I saw what the weaknesses were in the market, and I saw where there were opportunities to advance the industry," he continues. "That's what I wanted to do with VanMars."
Now, when clients work with VanMars Drilling, Ross believes they have an "increased level of confidence and comfort," because they're dealing with a professional engineer who has been in their shoes and knows what they are looking for.
"I think I have a better idea of what they want than a driller working in an office," he says. "If you asked our clients, they would agree. I think they'd say that we provide a higher level of service than they are accustomed to."
Again, Ross says that a significant part of that is just being reliable and responsive. He says that responding to emails and phone calls quickly goes a long way – as does being timely with estimates and invoices.
"If the client reaches out and wants an estimate, we do our best to get it to them the same day, instead of having them wait," he explains. "We know that a lot of times their budget is largely affected by the potential costs of drilling. So the sooner they have their answers, the sooner they can proceed, the sooner they can put their proposals together and get the job. They don't want to be waiting around on their driller to get back to them."
Another significant part of being reliable is being safe. Fortunately, as previously mentioned, VanMars Drilling is set apart by their sincere and unyielding commitment to safety – which Ross calls a "fundamental tenet" of the company.
"At VanMars, our three tenets are 'safety,' 'reliability,' and 'quality,'" he says, "and there's a reason that safety is number one. No job is so important that it's worth risking someone getting injured or worse."
In demonstration of their commitment to safety, VanMars recently worked with a safety consulting company and underwent a lengthy process in order to meet BCCSA COR Certification requirements. They are proud to have achieved that certification, and they are dedicated to preserving the high standard of implementation required to maintain it.
"We feel like the COR certification, at least in BC, is the gold standard," Ross says. "Since we've become COR certified, clients are more confident in us. Their health and safety reps see that we're COR certified, they see that we're meeting that standard, and that provides them with an additional layer of comfort."
"It especially helps with new clients," he adds. "They may not have experienced working with us before, but they can at least see our COR certification and know that our documentation is in place and that our systems have been audited and tested. It gives us instant credibility. It gets us in the door in a lot of places."
"So we post our COR certification everywhere," he says. "It's on our website, it's on our business cards, it's in our email signatures – you name it. We want people to know how seriously we take safety. We think that shows that."
The company's sterling safety record also reflects that. According to Ross, they have not had a single lost-time injury since the company started. With their COR certification in place, they feel confident that record will hold.
The right partners
Moving forward, the vision for VanMars Drilling is to continue growing. Ross says their goal is to work with "more clients and bigger clients." They want to continue providing the environmental drilling services they enjoy so much, but they also want to eventually push more into the mining sector.
"We're in our eighth year now, we've grown pretty much every year, and we're growing now," Ross says. "We're actually growing quite rapidly and we want to see that continue. We're still discussing internally what form that growth is going to take, but we definitely want it to continue."
As they grow, the company also wants to maintain their relationships with their suppliers and vendors. Most of those relationships are already longstanding, and Ross wants to see them continue.
For example, one longstanding partner is Norcan Fluid Power, a longstanding North Vancouver company that specializes in hydraulic system design and integration. They have been in business since 1974, they have nine warehouses across the province (eight with service departments and engineering), and they are the authorized distributor and service partner of Bosch Rexroth in Western Canada. Like VanMars, they have firmly established themselves as a local industry leader. In Norcan's case, they are known as the region's preferred supplier in providing value-added solutions and cost-saving measures in the supply and service of fluid power products.
In the future, VanMars Drilling wants to continue working with industry-leading partners like Norcan. They also want to continue to identify, recruit, and retain the right people internally.
"Finding good people is one of our biggest priorities," Ross concludes. "We can only expand if we have the right people to expand with. That's what we're working on now. It doesn't matter how many drills we have if we don't have the drillers. We're looking for those drillers."
For more on VanMars Drilling, their services, equipment, past projects, and their commitment to safety – and to get in touch with Ross and his team – visit https://www.vanmarsdrilling.com/