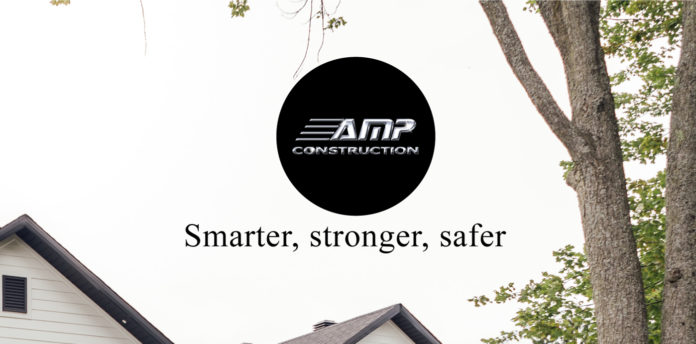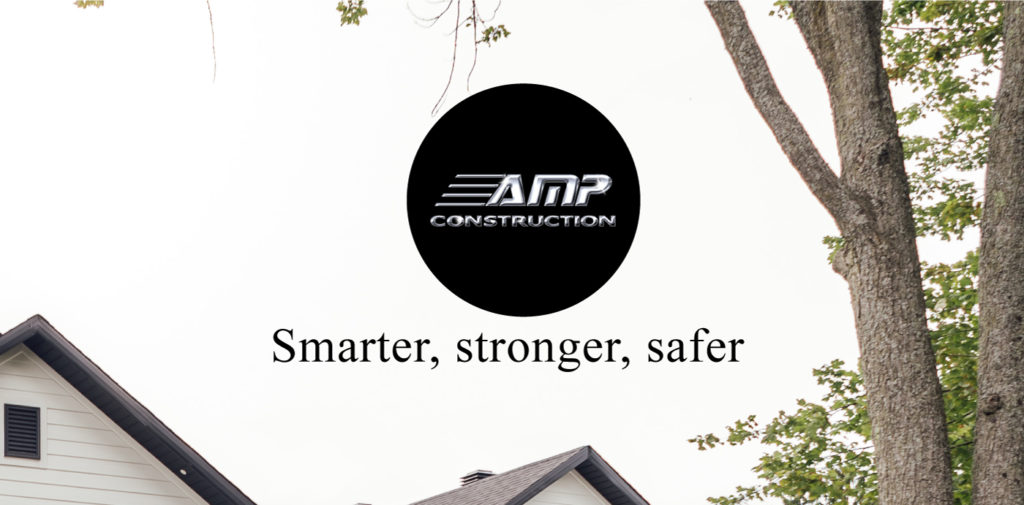 Smarter, stronger, safer
AMP Construction is an Ottawa-based builder specialising in Insulated Concrete Forms (ICFs) – a proven alternative to traditional building methods, which results in homes that are more energy-efficient, stronger, safer, and that stay comfortable in all weather conditions. The company's goal now is to help clients understand ICF construction and make the building process less intimidating.
"We take what could be a very overwhelming experience, and we do our best to make it comprehensible and fun," says Adam Powell, founder and owner. "We're not just building foundations, or shells, or homes – we're building relationships with our customers."
Adam started his career in the construction industry at a young age. He followed in the footsteps of his father, who he says was a "jack-of-all-trades."
"Growing up, I was always watching him fix and solve problems," Adam recalls. "There were always a lot of tools around. I became interested in building from a young age."
Adam personally went to school for heating and air-conditioning. While on break, he worked for a local manufacturer building sheds. He left that role when it turned out his values didn't align with the owner's – "He would lie to customers, and I'm incapable of lying," Adam says. As if by providence, the very next day someone he knew reached out to him with a small side job, which he happily took on. That job led to another, then another after that, and so on. By the time school started again in the fall, Adam had someone working for him. A year later, he had three employees.
"I certainly didn't plan on that happening," he says. "That was just the way it started, and I never went to work for somebody else again after that."
Early on, Adam says he did "basically anything I could," and in the process he earned a reputation for being a good finisher and problem solver. For about a decade, he did a diverse array of work, from roofing to renovations to new homes and commercial buildings. He remained diverse until about seven years ago, when he decided to focus on ICF building. That decision led AMP Construction to becoming what it is today – which is one of the leading ICF builders in Ottawa.
ICFs are manufactured from polystyrene and are stacked, steel-reinforced, and filled with concrete. This process creates continuous insulation and a thermal mass of concrete, making an air-tight envelope that is quiet, draft free, and does not enable mold.
The benefits of building with ICF are many: It's eco-friendly, as it is 100 per cent recyclable and uses less energy than conventional methods; it's cost efficient, as it cuts energy costs and reduces HVAC system requirements; it's durable, as it's resistant to high winds, fires, and weather events, as well as rot, mildew and insects; and it's comfortable, as it evenly heats and cools each room and acts as sound barrier from traffic, trains and neighbors.
ICF offers all those benefits, Adam adds, while still allowing for "incredible design possibilities." That's part of what ultimately drew him to specializing in the technology. He was personally building his forever home with his wife, and he saw that ICF could achieve all his design priorities while still offering all the other benefits.
That experience also taught him that ICF homes could be delivered quickly. Prior to that, he had only done one ICF project 15 years ago, and he remembered being frustrated with the speed. In the years-in-between, when he talked to trades about ICF building, they would express similar frustration. The more research he did, however, the more ICF intrigued him. He came to believe that with the right procedures in place – and with a team that was on the same page – ICF could be delivered quickly and efficiently.
On his own home, Adam was proven right:
"My dad and I did it in a weekend," he says. "We learned that if you approach it systematically, and if you design the house for it, you can be really efficient."
"So the next home we did, we did an ICF foundation," he continues. "That got the snowball rolling. We started getting a lot of referrals from clients and a lot of recommendations – and not just from our clients, but also from a lot our trades."
"Our electricians, our plumbers, our HVAC guys – so much of our work comes from recommendations from them," he says. "They're telling people how efficient we are at it. When those people research the benefits of ICF, and they learn about the energy savings, they get all the way on board."
Those clients don't just choose AMP Construction due to their expertise in ICF building, however – they also value the quality the company provides, and that their trades can attest to.
Adam credits that quality, primarily, to the values instilled in him by his father:
"I grew up in a very strong Christian family. Growing up, my dad always said to me that 'If you don't want to take the time to do something right the first time, you'll always have time to do it right the second time.' He taught me that it wasn't enough to rush through something, that you had to do it properly – in fact, it's a lot easier to do it properly the first time than it is to mess it up and have to come back and fix it."
Over the years, Adam has passed on that ethos to his employees and trades:
"Everyone knows that when they come on to an AMP site, they have to do their very best," he says. "They know I'm never going to say 'That's good enough.' They know I'm not just here for my money and they know I'm never going to hide anything or try to slip something past the homeowner."
"That's the culture we have here," he adds. "That's the standard that I hold myself to and that's the standard I hold my team to. We all have to do the best we can."
By committing to that culture, AMP Construction has been able to form extremely strong relationships with customers over the years. Adam believes that someone could talk to the company's last 200 clients and they would all say the same things.
"I don't believe there's a single customer in the last five years that we wouldn't get a referral from," he says.
"Even in the cases where it hasn't gone perfect, we take full responsibility," he adds. "I have no problem saying 'We made a mistake on this one, but here's what happened and here's how we resolved it, and I'm sure if you called them they'd tell you the exact same thing.'"
Likeminded individuals
Directly, AMP Construction employs just a small in-house team – they have a four-man-crew along with one person in the office. Despite their limited size, however, Adam believes they have the most cumulative experience in ICF building of any company in Ottawa. He also believes they are among the hardest-working and most honest professionals in the industry.
"God's blessed me with finding them and being able to retain them," he says. "It's been difficult to do that, especially in the last two years with COVID. I'd love to hire more people, but it's difficult to find the right fit."
"The guys that work here are really passionate about what they do," he adds. "It's not just about the paycheck for them. It's about accomplishing something. At the end of the week, they like to look back and say 'Look at all this stuff we got done.'"
Moving forward, Adam says he would love to grow the company, but only if he can find "likeminded individuals" to add to the team.
"We need to find the right people," he says. "We need to find people who understand that they are working on someone's home, on someone's dream, on someone's future. That has to be at the forefront of their mind."
If he can find workers with that mindset, one of Adam's goals is to establish an ICF-only crew and put one of his younger guys in charge. They could do shells and foundations, and Adam or his foreman could focus more on the rest of the building.
Eventually, Adam would like to become known for providing slab-on-grade houses for retirees looking to move out to the country. He knows there's a growing need in that sector.
"With ICF, and our personality, and our team, I think we're a great fit," he concludes. "We can build for people who are on a budget, but who aren't necessarily on their starter home. They still want a really nice product. Those are the customers we cater to."
For more on AMP Construction, their services, capabilities, and the benefits of ICFs – and to get in touch with Adam and his team – visit https://ampconstruction.ca/