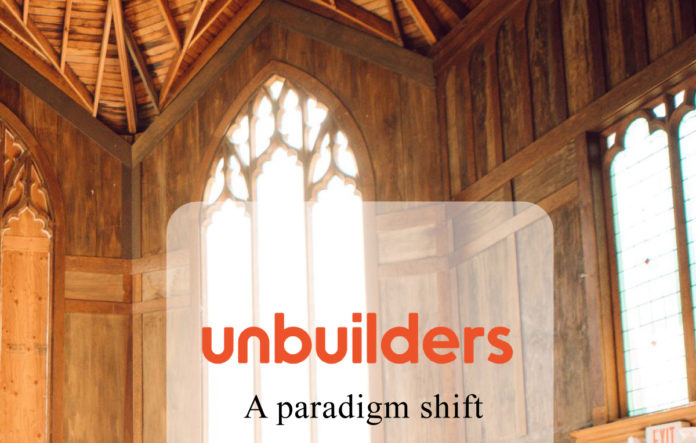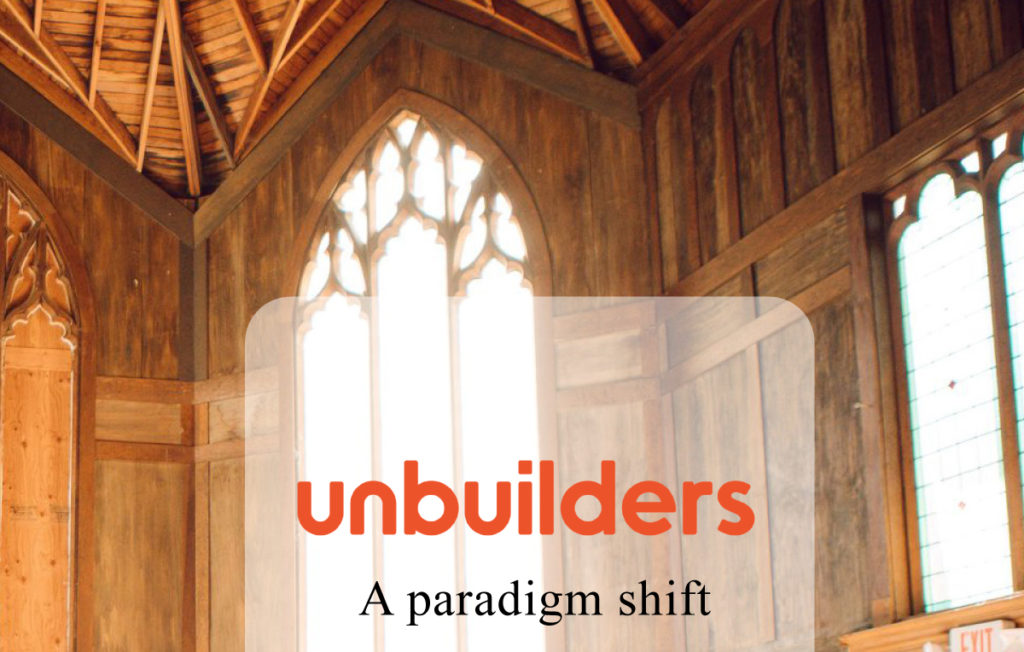 Click here to view the brochure.
A paradigm shift
Unbuilders is a Vancouver-based company dedicated to working against the wasteful ways in which buildings are typically bulldozed. Rather than a 'demolition company,' they are a 'deconstruction and salvage company.' By carefully dismantling structures instead of demolishing them – 'un-building' them, in other words – they are able to salvage valuable resources and reclaim materials that would otherwise end up in Canadian landfills. In doing so, they are able to make a positive impact on their environment and their community, while also often saving their clients' money along the way.
Adam Corneil, founder and CEO of Unbuilders, is a builder and entrepreneur with an extensive background in sustainable building, deconstruction, and reclaimed wood use. He's been involved in construction ever since a young age, when he started doing renovations with his father and brothers. When he was in high school, he and his father flipped a house – "back before that was even really a thing on TV," Adam says – and that experience solidified his desire to be in the building world.
"I was also obsessed with architecture as a kid," he recalls. "I was drawing blueprints when I was about six years old. So I was always really fascinated about building and construction."
Adam attended university for "something completely different," he says, while he continued to work construction during the summers. Though he didn't end up pursuing a career in the fields he was studying, he does credit his time in university for fostering his passion for sustainability.
"I studied a lot of biological anthropology," he says. "We were looking at climate change and human evolution. So I thought 'I want to be in construction, I want to be building buildings, but I want to be building sustainably.'"
Adam ended up moving to Vancouver in 2013, where he launched a green construction company called 'Naturally Crafted.' As a builder, he quickly became disillusioned with the traditional demolition industry and all the waste it generated. That's when he started deconstructing his own projects. He also started a small woodshop, where the company would take the wood they recovered and make furniture and other products out of it for clients.
"That was really the start of my foray into deconstruction," Adam says. "After that, there were policy changes in the region that started mandating deconstruction – or at least what they called 'green demolition.'"
In 2018, spurred by those policy changes – and by his ongoing disgust for the traditional industry and the volume of lumber going into landfills – Adam decided to spin off Unbuilders into its own company. A couple years after that, in 2020, he also launched a reclaimed wood brokerage called Heritage Lumber. Both companies have grown steadily in the years since.
Today, Unbuilders is active in three main regions – Greater Vancouver, Greater Victoria, and the Okanagan. In Vancouver, they are proud to hold the city's record with a 99 per cent salvage and recycle rate on a single-family home. On average, their process yields less than 10 per cent waste on a building, and on each project they average 70 tonnes of waste diverted and 10 tonnes of lumber salvaged.
The material that Unbuilders salvages can include irreplaceable old growth lumber, windows, doors, cabinets, fixtures, and appliances. Their process can be broken into three parts – inspection and planning, deconstruction, and de-nailing and processing.
In part one, inspection and planning, the company first visits each site to inspect the building and determine how it was built. They provide a free estimate and what they call a "salvage audit" in order to determine the value of each building's materials.
In part two, Unbuilders' skilled crew of carpenters deconstruct buildings layer by layer. They do a combination of hand deconstruction and machine-assisted deconstruction, with most of the work being done by hand. Through on-site material separation they are able to maximize the salvage potential and minimize the waste.
Finally, in part three, the Unbuilders team delivers the salvaged goods to Habitat for Humanity and the reclaimed wood to Heritage Lumber. Heritage Lumber then dismantles building components, de-nails the lumber, and processes it for remanufacturing. This process represents a "paradigm shift" from demolition to deconstruction, Adam says.
"Demolition companies are hired to remove buildings as fast and cheap as possible – the result of which is a mound of waste," he explains. "Us, on the other hand, we're approaching a building with the goal of salvaging as much as possible and minimizing the waste, while still doing it as fast and cheap as possible. So it's a shift in mentality and method."
"We're looking at old buildings as material banks we can extract resources from, not just as a blockade to a new building," he says.
The environmental impact also cannot be understated. Construction demolition waste is the number one contributor to solid waste in landfills, in both Canada and the United States – it comprises nearly 40 per cent of the total in both regions. Of that construction waste, nearly 40 per cent is lumber – mostly old growth lumber which is rare, better wood, and more valuable.
"So it's not only contributing to overflowing landfills and climate change, it's just a complete waste of resources," Adam says. "It's valuable material that's just going into the dump."
The majority of Unbuilders' projects are residential deconstructions, though commercial deconstructions are also a growing percentage of their business as more big developers and contractors are inviting them to bid on projects. In many cases, Unbuilders is able to win those bids because of the uniqueness of their business model. Deconstruction may be more expensive than traditional demolition at first glance, but there are factors that can change the equation.
For example, Unbuilders donates a lot of what they salvage to charity, which generates a tax receipt for the building owner and can reduce their cost. Also, as previously mentioned, Adam runs a reclaimed wood brokerage, which will oftentimes buy the wood the company salvages and thus reduce their fees.
"I think a lot of companies do care about sustainability and the environment, and I think most people are aware that we do need to do things more sustainably – but at the end of the day we know that money is what drives those decisions," Adam acknowledges. "Fortunately, because of our business model, we're often competitive or even slightly cheaper than demolition. So then the client has a similar price and they feel better going with us because they know deconstruction is better for the environment and better for the community."
Once a client does choose Unbuilders, they also tend to keep choosing them. According to Adam, a significant percentage of their work comes from repeat clients:
"Especially with residential builders, it's quite often we become their go-to company," he says.
To help build those kinds of lasting relationships, Unbuilders will sometimes offer builders a combination of deconstruction-and-demolition on projects where pure deconstruction doesn't make financial sense. They do that because "number one we want a bigger market share, because then we feel like we can have a bigger influence on shifting the industry as a whole," Adam says, and also because "we want to be those companies' number one removal company, whether it's a partial deconstruction or a full deconstruction."
"So we've shifted in that way, and now builders will call us regardless of the job, and we'll tell them, 'This is a newer build, so we're not going to price it as a full deconstruction. We know that will be out of range. Instead, we're going to salvage here and there and the rest of it we'll do with a machine.' We'll still have really high diversion rates because we'll separate the materials on site and direct them to the right recycling facilities."
Again, by demonstrating that kind of flexibility and adaptability, Unbuilders has been able to forge some strong and long-lasting relationships with clients. The company similarly has similarly formed lasting relationships with other stakeholders, including other demolition and abatement companies, team members and suppliers. Adam highly praises the contribution of those partners – "we wouldn't be here today if it wasn't for the entire team," he says.
Moving forward, Adam's goal is to continue strengthening those existing relationships. His goal is also, necessarily, to continue building new ones as the company grows. In the near-term, they want to open another office in a new city. Beyond that, they are interested in exploring a franchise model and launching Unbuilders offices across Canada and the United States.
"Our vision is a construction industry where deconstruction and remanufacturing replaces demolition and disposal," Adam says. "In order to realize that vision, we have to grow. Right now, we're building the infrastructure to do that. We're refining our systems and processes. We're formalizing how we train our staff. Eventually, we want to package all that together so we can franchise and get this going in other parts of North America."
"We'd love to be a household brand name that people associate with building removal," he adds – and he says they would also love to have other companies follow in their footsteps. "We'd love to be a company that inspires others in the demolition industry to adapt and do things more sustainably."
In the longer-term, Adam also personally wants to get back into construction – "it's in my DNA to build," he says.
"My long term goal has always been to build the best, healthiest, and most-sustainable buildings," he explains. "I look at Unbuilders and Heritage Lumber as stepping stones to get there. To build more sustainably, we need to build with reclaimed materials. In order to build on the scale that we need to if we want to really have an impact, we need to have a big supply of reclaimed materials, primarily reclaimed wood."
And in order to have that supply, Adam reiterates, "We need to shift the demolition industry to become a deconstruction industry."
"Where I want to be in 10 years is building beautiful high-performance buildings with reclaimed materials," he concludes. "Unbuilders is the first step of that. We not only want to grow a big company ourselves, but we want to influence the demolition industry. We want to show that there's a better way to do it."
For more on Unbuilders, their story, their process, and their myriad advantages – and to get in touch with Adam and his team today – visit https://unbuilders.com/