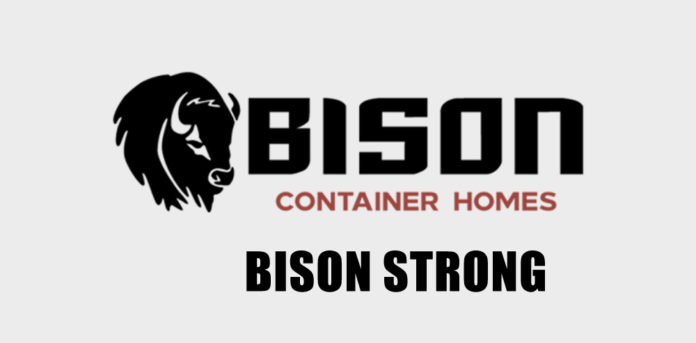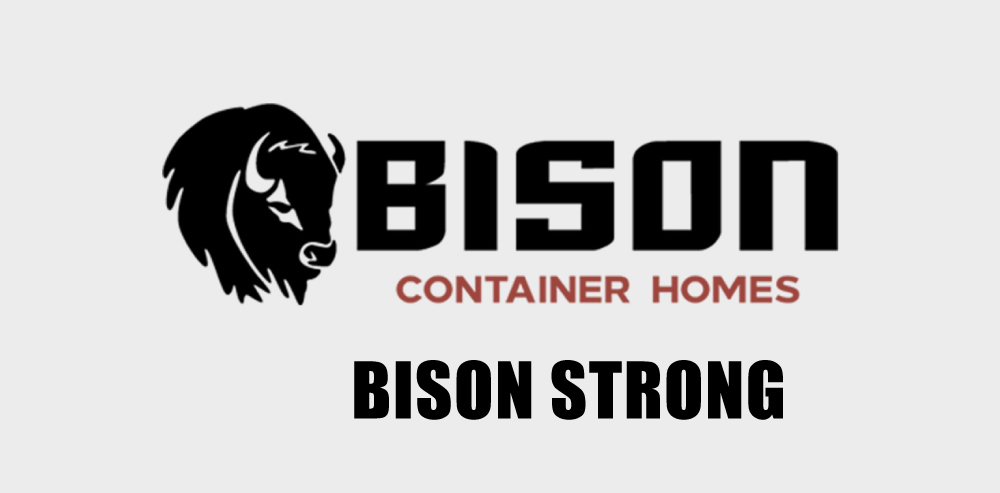 Bison Strong
In Indigenous and northern communities, traditional building methods have too often failed to meet local needs. To solve that problem, Tyler and Shane Prevost partnered with Norway House Cree Nation in Manitoba to create Bison Container Homes (BCH). From their base in Lockport, Manitoba (just outside Winnipeg), BCH builds durable, transportable, and sustainable accommodations fit for a variety of applications. In all cases, they use advanced and innovative designs, along with materials that will not rot, mould, or deteriorate. This allows BCH to deliver a product that is cost-effective, long-lasting, and environmentally-friendly.
Tyler Prevost is the founder and president of Bison Container Homes. He created the company with the goal of providing a "fresh modular housing solution" to Indigenous communities, one that would improve the standard of living while providing opportunities for local tradespeople. Today, BCH sells and installs shipping container units all across Canada, but that founding vision still guides them.
Shane Prevost is the company's vice-president, as well as Tyler's brother. He remembers starting BCH "with the dream of providing sustainable housing to all Indigenous and northern communities."
"We wanted to build high-quality infrastructure, foster economic growth, create future employment opportunities, and form lasting relationships with First Nations," Shane says. "That's what we set out to do, and we've been pretty successful."
Shane has a background in commercial construction, while Tyler's history is more in real estate and residential. Tyler started his own business, called Cobra Construction, in 2009. Roughly six years later, Shane joined him, at a time when the company comprised of only two employees and they were mostly doing smaller commercial jobs.
Since then, the family business has grown exponentially, in terms of both size and scope of work. They are now Cobra Enterprises, a national company including four divisions: Cobra Construction, Cobra Structures, Cobra Mechanical, and Bison Container Homes. Their building solutions include everything from a 24' x 30' structure, to a 767 airplane hangar, to a 13-container gym and day care.
With BCH, specifically, their product line includes 'residential homes' for community development; 'accommodation homes' suited for temporary living, group homes, and overnight stays; and 'recreational buildings' capable of handling any community function.
Clients choose BCH for a variety of reasons and applications, according to Shane. Those reasons include their building quality and durability, their affordable prices, their ease of transportation and install, and their minimal environmental impact.
In the northern communities the company is often working in, 'quality and durability' is especially important. That's why, from the very inception of the company, Tyler and Shane chose to work with steel containers over other modular solutions. They wanted to produce something rot-proof, mould-proof, and fire-proof. Container homes fit that bill.
BCH's container homes, in particular, are built with a steel foundation and interior, leading to strong and long-lasting structures. They are also constructed with air-tight spray foam insulation and high-efficiency ventilation, with non-combustible materials, and each container is equipped with a fire suppression system.
According to Shane, BCH's clients have recognized that quality. Many have witnessed the deterioration of other ready-to-move products, and they appreciate that BCH's container homes are built to last.
"When clients see one of our container homes, they see the difference," he explains. "They see the quality of products we use, and they see the high standard of workmanship that goes into every home. They see that they don't have to worry."
"They also see the thought that goes into each house, into each layout," he adds. "We always put a lot of time and energy into developing the feel of a home before we produce it. We also get a lot of feedback from the communities we're building for. We get as much feedback as possible and we design around their exact wants and needs."
Their product's ease of transportation and install is also a big point of difference, particularly when it comes to their professional customers. Regardless of how remote the site, Bison Container Homes can provide the accommodation, according to Shane.
"Nothing is more designed to be shipped than a shipping container," he says. "We can get these homes anywhere companies are operating. They can be working in the most remote areas, it doesn't matter. Whether it's by land, sea, or rail – we can get there. Delivering at an economical rate is always an option."
Most BCH models are built to roughly 95 per cent completion before being moved out of their fabrication shop. Once they arrive on-site, local tradespeople only need to do final touch-ups and electrical and plumbing connections. Units can be "up and running" in a matter of hours, if needed. Professional customers tend to value that efficiency of installation just as much as the speedy delivery.
Furthermore, BCH is committed to partnering with First Nations communities – internally, that's an especially significant point of difference. In particular, they work closely with their partners at Norway House Cree Nation. They previously built a 13-container gym and day care in Norway House, Manitoba, and they are nearing completion of a 28-home housing project.
BCH is also dedicated to creating employment opportunities for Indigenous peoples. They hire local people to work on all their housing projects, and they have brought some to Lockport to train in their workshop. Shane says the goal is to "truly collaborate and together create better and simplified homes."
Truly making a difference
In addition to building lasting relationships with their customers and the communities they build, Bison Container Homes also tries to build lasting relationships internally. Shane believes they have been very successful at that so far. He says staff turnover is very limited, and there are several employees who've been there since "close to the start."
Shane credits that employee longevity to the company's pattern of promoting from within. Also, he says employees take pride in their work, which goes a long way.
"We're still a small enough company that everyone is contributing to everything that we do," he explains. "Their personal touch is on every project we complete. That can be pretty gratifying."
Relatedly, Shane reiterates that BCH's work is often "truly making a difference," especially in First Nations communities. Employees appreciate being a part of that difference.
Much of the same goes for the company's subcontractors and suppliers. They also enjoy the chance to have a positive social impact – and their relationships with Shane and Tyler are often equally longstanding.
Looking forward, Shane says BCH's goal is to continue to maintain those relationships, and to work together with those partners to make even more of an impact. He also says they want to grow, and he believes that growth is inevitable.
Currently, BCH is fully-booked for the rest of 2021, with more than 60 homes on the docket. They are now booking into 2022, while designing and developing further product lines as they go. As previously mentioned, all of their models to date have been carefully designed meet the needs of the communities they work in. As new needs emerge, BCH's goal is to introduce new models to meet those needs.
"We're going to keep evolving, and we're never going to stop," Shane says.
"We're going to keep partnering with First Nations communities," he continues. "We're going to try and solve as much of the housing crisis as we possibly can. Currently, we're focusing on Manitoba, because that's where we are, but the long-term goal is to service all of Canada."
For more on Bison Container Homes, their product line, their building process, and the many benefits of building 'Bison Strong,' visit https://www.bisoncontainerhomes.ca/
For more on Cobra Enterprises' other divisions, including Cobra Construction, Cobra Structures, and Cobra Mechanical, visit https://www.cobraenterprises.ca/