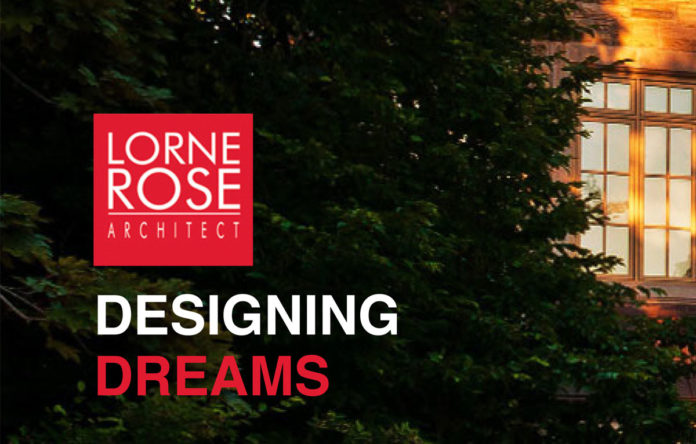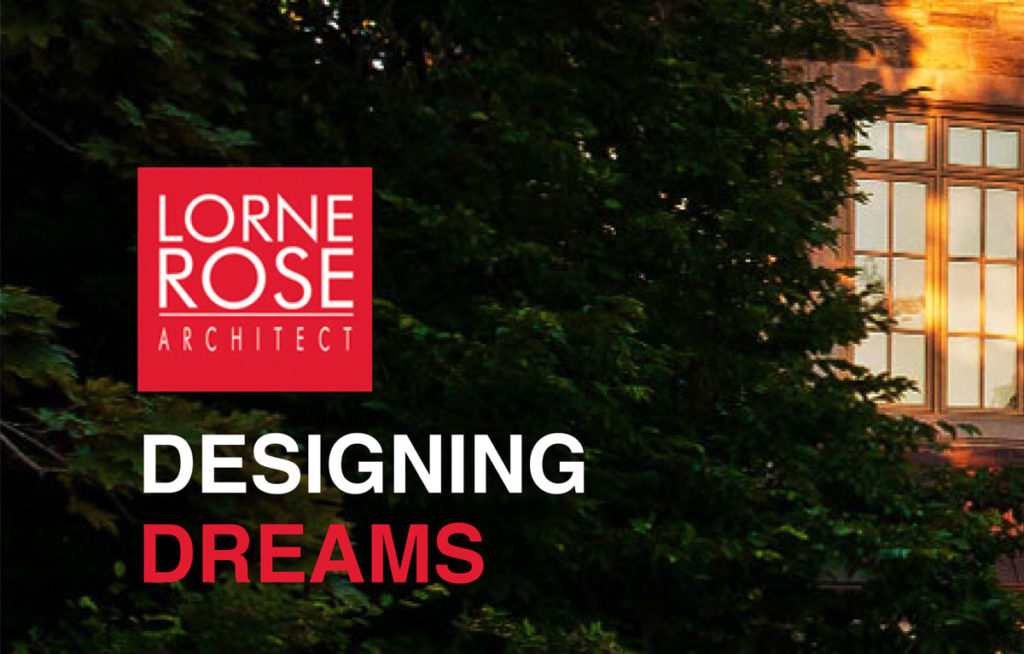 Designing dreams
Lorne Rose Architect is a Toronto-based firm with a passion for making dreams come true. No matter what sector they are working in, and no matter what size project they are working on, they make sure they are always meeting the needs and requirements of the client – both now and in the future.  
"Excellence, innovation, and collaboration are hallmarks of our work, from the moment we meet with the client to the completion of their project," says Lorne Rose, founder and director. "Our priority is to meet the specific needs and requirements of our clients today and deliver a design that will be still functional and contemporary tomorrow."
Lorne was born and raised in Toronto, and first knew that he wanted to be an architect at 10 years old. To make his dream come true, he attended the Ohio State University and earned a Bachelor of Science in Architecture, and then a Masters of Architecture at the University of Michigan. He established his own firm in 1995.
In the early days of the company – then called Rose + Bigauskas Architects, before becoming Lorne Rose Architect Inc in 2000 – he concentrated on the high-end residential sector. In the years since, the company has branched out and done townhouses and various commercial works within the Greater Toronto Area, while still making high-end custom homes their speciality.
Today, Lorne Rose Architect is capable of offering clients on those projects the full range of architectural services – starting from site analysis and going all the way through to construction administration. They customize their process to meet the specific needs and wants of each individual they work with, but their service offering can include schematic design, design development, scheduling and budgeting, construction documentation, and more.
According to Lorne, that depth of capability is part of what sets his firm is set apart in their niche – that, plus their "unmatched service and value."
"We pride ourselves on providing a customised process which our clients are the centre of," he says. "We never try to convince them that our design is right for them, we will continue to work until they are truly in love with the design we deliver."
"We will, however, always tell a client when we disagree with them," he adds. "We will share our insight, opinion and expertise, and then we will sit back and listen. We'll be patient and we'll spend the time to get their dreams down on paper."
Lorne Rose Architects consists of Lorne himself and only three other longstanding employees, so clients benefit from intense interaction with Lorne himself throughout the entire process. He personally evaluates, modifies, and hones every design, making sure it encompasses the client's original vision.
That hands-on personal service and collaborative process has been very well received by past clients. This is evidenced by the company's long list of client testimonials as well as history of repeat work and referrals. Over the years, they have done second houses for clients looking to scale either up or down, cottages for people they have previously done houses for, and plenty of homes for family members of past clients.
A modern future
Recently, Lorne Rose Architect moved into a new live/work space in Midtown, Toronto, which they designed themselves. They are very proud of the result they achieved, and will be using it as a showpiece for clients.
That project is situated in a corner lot, and involved the refurbishment of an existing, older semi-detached brick building. The firm's changes included opening up previously narrow spaces, adding modern windows to allow natural light, and incorporating warm colours to create "a warm and relaxing feeling."
Externally, Lorne Rose clad the front of the four-storey building with Indiana limestone in a linear stratum effect, and incorporated large, floor-to-ceiling windows. They also topped the cement-board clad carport with a green roof, creating a "charming view" from the living room and meeting area, which overlooks it.
Internally, the project incorporates home design elements, making it truly feel like one outside the small working area. Natural hardwood floors were used in some areas, with "wood look" vinyl floors in the more high-traffic areas, "adding notes of elegance and homeyness," Lorne says.
"We're very proud of that project," Lorne says. "It exemplifies what we do. It's creative, it's cozy, and it's beautiful."
"We took a derelict building and a real eyesore in the community and created something that everyone loves," he adds.
Many locals have commented on the revitalized look of the corner property, and thanked Lorne for being a part of the turnaround. And as his own client on the project, Lorne is also personally very pleased with the end-result.
"I love it," he says. "It's everything I was looking for, and it took me a long time to find."
Lorne is also proud of that project because it serves as an example of modern architecture, which he doesn't get the chance to do as much as he likes. Fortunately, he sees that changing as more local clients embrace the form and commit the funds to doing it right.
"Modern houses can look cheap and run-down in a few years if people don't allocate the right funds," he explains. "But they use low-maintenance materials, so they may cost more initially, but in the long run I believe they cost less."
Lorne hopes to do more modern projects moving forward, and continue implementing contemporary appeal on every design he can. For example, last year he struck a good balance on a newly-built English-style manor house – which was anointed Robb Report Home & Style's Ultimate Home 2016, and was praised for feeling "simultaneously grounded in old world tradition and steeped in modern interpretations of glamour and comfort."
That award-winning home was 14,000 square feet, and Lorne is very proud of the result and the press it generated – but he's still not looking to do manors every time out. Instead, he simply wants to work with passionate clients who have the means to execute their visions.
"For us, the size of the project doesn't really matter," he says. "It's the client that matters. Great clients create great projects. Clients that are enthusiastic about what they want to do and have the funds to implement it properly – theirs are the project that come out great, whether they are big or small."
As for the size of Lorne Rose Architect, Lorne says he is happy with the company the way it is now. He has worked among larger teams in the past, and he didn't like the compromise on personal service that came with that.
"I really like the small boutique size of our company," he says. "It means everyone works on every project, and everyone knows the client, and everyone has a great relationship."
To learn more about Lorne Rose Architect, their process, their services, and their competitive advantage, visit http://lornerose.com/