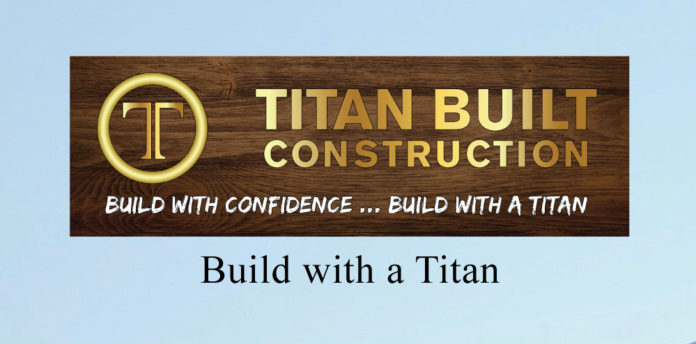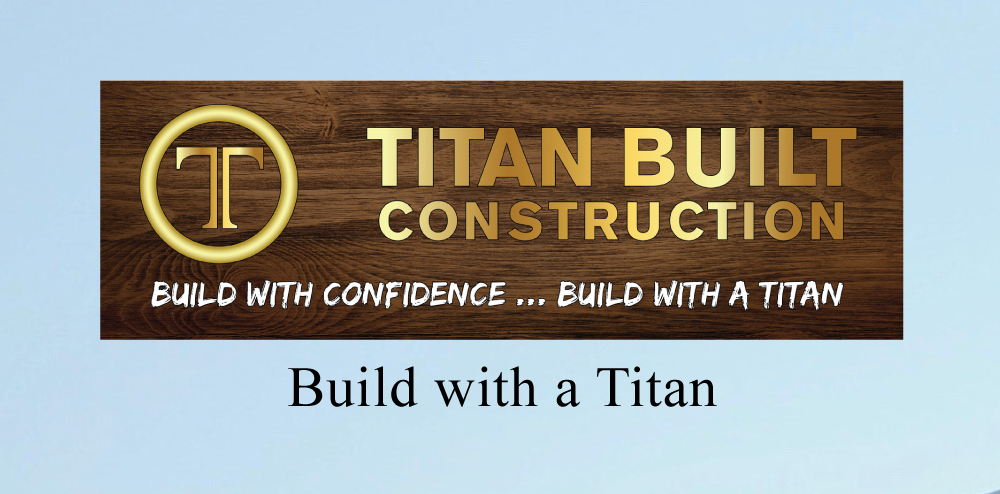 Build with a Titan
Titan Built Construction is one of the leading contractors in the Williams Lake area of British Columbia. Their team of full-certified professionals – led by founder and director Darren McEachen – have become known in the region for their commitment to excellence and their willingness to go the extra mile for customers. Whether they are building a small cottage or the home of their clients' dreams, they provide the same attention to detail and the same quality service. They walk their clients through every step of the building process, and by the end they make sure they are completely satisfied with the result.
Darren personally comes from a deep background in the building industry – growing up, his father was a carpenter, and he and his three brothers would summer vacations helping out on job sites. In their early 20s, Darren and his brothers moved to Alberta and started their first company. After five years running that business together, Darren and his wife decided to move back to B.C., where they grew up. Darren joined on with a high-end custom home builder, where he worked as a superintendent and managed multiple crews. After earning about 10 years of experience in that role, he decided to branch out again and go back into business for himself.
Titan Built Construction was officially formed in 2016. From the start, Darren's vision for the company was to build custom homes, as that has always been his passion.
"Something I've always enjoyed, and something I've always been good at, is dealing with people," he says. "I've always liked working with clients from the start of the journey to the end and seeing their dreams come true. When I went out on my own, that's what I wanted to do."
Darren also wanted to do it in an honest and integral way. He didn't just want to build homes that lasted, he also wanted to build relationships that lasted – and the only way to do that, Darren believes, is by being up-front and transparent with clients.
"I've never forgotten where I came from," he says. "Something my dad instilled in me and my brothers is to always be honest with people, and to treat them with respect and kindness. He said your integrity is what keeps you going. That's the approach I've always taken."
Powered by that ethical approach, Titan Built Construction has grown by "leaps and bounds" over the past six years. In that time, they have grown from one employee – Darren himself – to over 25 employees. They have also progressed from doing small-scale renovations and additions to high-end new homes, and even some multi-home packages – for example, they recently worked on the Williams Lake First Nations Housing project, where they delivered six homes and two fourplexes, all within a year.
"We designed those homes to be very efficient and inexpensive to build, but they still have the same quality as our high-end homes," Darren says. "We're very proud of what we accomplished there. I think the clients feel a big sense of pride too. The feedback has been really good."
In addition, Titan Built has also done some commercial projects and apartment buildings, and they are interested in doing more. Their range these days is "massive," according to Darren,
"We're very, very diverse," he says. "We're open to doing a little bit of everything. It just depends on the client – we want to work with people who have the same values as us, people who we know we're going to get along with and have fun with."
"At the end of the project, we want to be able to sit and have a beer with them," he adds. "That's how it is with a lot of our past clients. We've become friends. I live out on the lake on Lac La Hache, and every year we have a family day at our house, and a lot of my clients come and bring their families. That's the kind of relationship we build here."
In order to build that kind of relationship, and earn that kind of customer loyalty, Darren deals with all of his clients personally.
"When you deal with Titan Built Construction, you deal with the owner directly," he says. "That's a big part of it. I get to know clients right from start-to-finish. I gain a deep understanding of their wants and dreams and what they want achieved by the end of the job."
And then he and his team actually achieve it – Darren says that's also big part of what sets Titan Built apart, their ability to meet and exceed customer expectations in terms of quality.
"We can do that because we do it all ourselves," he explains. "We build every project from the ground up. We perform as much work as we can in-house. We employ the concrete guys, the framers, the insulators, the drywallers – everyone works for Titan."
Those employees tend to be very experienced, and the majority of them are longstanding. Some team members have actually been working with Darren for almost 15 years – several worked under him at his previous company, and later followed him over to Titan Built shortly after he struck out on his own.
"So they only know how to do things my way," Darren says, "and that means quality."
The company also invites their clients into the quality assurance process. Darren frequently invites clients onto the job site at various intervals to make sure they are satisfied.
"Throughout the build, we make sure they get the chance to come in and do a walkthrough. After framing, we'll ask them, 'Does this bedroom look big enough?' or 'Does this walk-in closet look big enough?' 'Because now's the time to move a wall or make some changes.' And before the electrical is all put in, we get our clients to walk around with me and the electrician. Maybe they'll want to move an outlet, or maybe they have something they want to make sure is lighted properly. There are numerous stages like that."
"And we don't ultimately charge for those little changes," Darren adds. "A lot of outfits will nickel and dime their clients and try to make a whole bunch of money that way. For us, it's more about making sure the client is satisfied and happy."
Sticking by suppliers
Again, Titan Built Construction self-performs as much work as they can, which has a lot of advantages. For one, it means they can deliver jobs faster, as there are limited scheduling delays between construction ages. Also, it means the same crew is there the entire time – which means they are very familiar with the job, Darren explains, and can better catch inconsistencies or mistakes compared to subcontractors who are just their for their portion.
That said, Titan Built does work with some subcontractors, and Darren says those relationships tend to be just as strong as the relationships with team members.
"Most of those guys have been working with me ever since I was at my previous outfit," he says. "I've known them for over 15 years. So they know the kind of quality I expect."
"And they're the kind of people I can call and they'll be there at a moment's notice," he adds. "They'll step up and help me out. The same goes for my suppliers. I know they'll stick by me, because they already have. When I started this company, I had $1,000 in my bank account. They allowed me to run up credit on my building supplies. They knew my integrity and they knew my reputation, and they had my back. That's how Titan started. Those are the same people I'm working with today."
Titan Built experienced another bump when COVID hit, during the initial uncertainty of the pandemic when many clients decided to delay their jobs. Again, Darren recalls, his suppliers and subcontractors stood by him and helped him weather that storm.
"It was almost like starting over," he remembers. "We had the reputation and the clients, but we had no work. Still, the trades and suppliers stuck by me, and I can't thank them enough – I just can't."
"And I'd do the same for them," he adds. "Our trades know they'll always have a job with me."
Fortunately, since that momentary period of uncertainty, Titan Built has become busier than ever. They are now offered more jobs than they have time to take, so Darren is in the fortunate position of being able to be somewhat selective. When selecting, he reiterates that he looks less at the sector or size of the project and more at the client – he wants to work with people who share his values and who are as passionate about quality as him.
Finding the right clients, Darren says, is more important than growing any larger as a company.
"I believe in sticking to what you know, and if it's not broke don't fix it," he says. "I think we're at a good size right now. We bring a lot to the table. Our employees do an amazing job. We just want to keep them working – and ideally, we want them to be working on exciting, really high quality projects like they're doing now. That's our long-term vision."
For more on Titan Built Construction and their services, and to get in touch with Darren and his team, visit https://www.titanbuilt.ca/