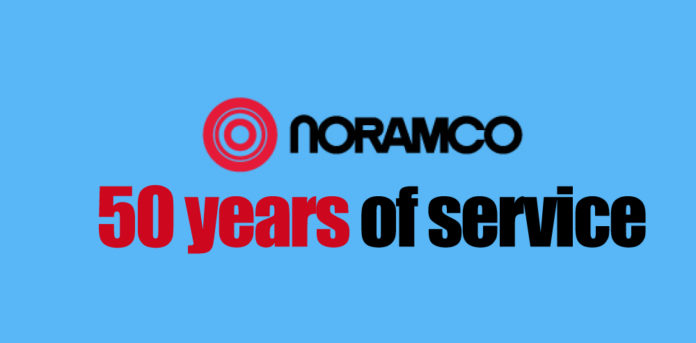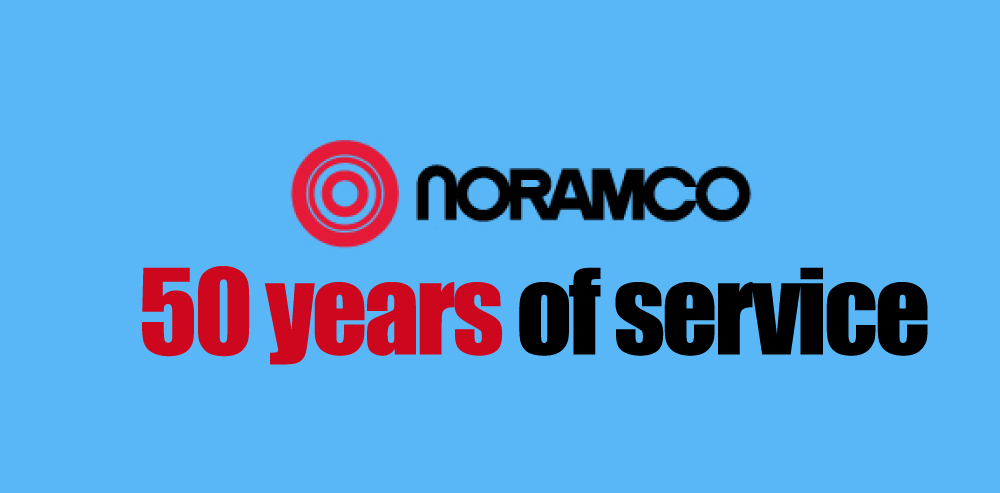 50 years of service
Noramco is one of the largest and longest-standing distributors of electrical, electronic, datacom, fiber optic cable, cable accessories, and wires in Canada. Since forming in 1971 in Burnaby, BC, they have consistently grown, evolved their processes, and expanded their capabilities. Over the years, they have formed close relationships with many North American and European manufacturers; they have established warehouses all across the country; and they have developed the capability to quickly and creatively meet and exceed their clients' needs where and whenever they arise.
This year, Noramco is celebrating their 50th anniversary in business – that's 50 years of open communication, honest and integral service, and standard-setting excellence. At the same time, they are taking the steps they need to ensure the next 50 years of success.
"Throughout our long history, we've always been a service-driven business," says Gary McNeil, former Vice President and C.O.O. of the company and the son of founder George McNeil. "Everybody likes to say that, but we've proven it over and over again. We've provided consistent, exceptional service to our customer base. That's what makes our company special."
"That's the secret sauce," agrees Shaine Nobert, the company's Vice President and General Manager. "It's our service. Our team at every level is encouraged to listen to the client, to understand what they need, and to take care of them."
"We do make mistakes," Gary admits, "but we don't waste time trying to assign blame or make excuses. If something goes wrong, we fix it right away, and then we figure out where we went wrong so it doesn't happen again. That's what being service-driven is all about."
Noramco was initially founded by George McNeill and Wayne Swift. In the beginning, they operated solely from a small warehouse in Burnaby, and they mainly serviced the forestry industry in BC. Their only cutting equipment was using the floor marked in feet, rolling out cable to the length required, and using a hacksaw to cut it.
Throughout the 1970s, the company opened further locations in Edmonton and Calgary, enabling them to better service the oil and gas fields, which had a great need for industrial cables. In 1987, they opened a branch in Toronto in order to service the city's burgeoning downtown core. This branch would grow to include locations in Hamilton and London to cover the GTA.
In 1988, Noramco was acquired and became part of Guillevin's group of companies. In 1995, they in turn acquired Metro Wire, and they began servicing Quebec and eastern Canada. In the 2000s, Winnipeg and Saskatoon opened, and the company further increased their reach in central Canada, with the agricultural and manufacturing industries in mind.
Today, Noramco has nine total locations covering all parts of Canada. They now service virtually every major industry, including utility power; telecommunications; mining; commercial / industrial; transit and marine.
"We pretty much do it all," Gary says, "and we take a flexible approach with each customer and project. It doesn't matter what industry they are in or what their cable and wire requirements are. We have the capability, flexibility, and creativity to help."
"We're the experts in wire and cable," Shaine adds. "We have products that most others aren't inventorying, and we have internal experts in every related industry and the option to call on one of many supplier experts or engineers. So clients know they are getting the right technical advice and guidance. We're singularly focused on what we do."
For his part, Gary has personally been with Noramco full-time since 1975. When his father retired in 1989, he took over the business. Now he's retiring, and Shaine is in the process of taking over.
Shaine, meanwhile, has a background in manufacturing and distribution. After 22 years with his previous company, he met Gary in 2019, shortly after Gary started planning his succession. Shaine recalls sitting down for a cup of coffee with Gary in February, and then officially joining the team in September.
"It was just an amazing opportunity," Shaine recalls. "There are not a lot of companies like Noramco out there."
In particular, Shaine appreciated the balance that Noramco struck between a large company and a small one. The company has close to 200 staff with operations all over Canada and had the financial backing of the global Guillevin group of companies – but at the same time, it was still privately owned and had a "very family feel."
"It's the best of both worlds," he says. "You have the backing of a large, international company, but the nimbleness of a small family business."
"Our people have the autonomy they need to make decisions quickly," agrees Gary. "That sets us apart from a lot of larger companies. There's very little bureaucracy here. We don't have to jump through hoops to get things approved. We have the ability to react quickly to changing markets and changing dynamics in the marketplace. Our people can adjust and deal with those changes on a day-to-day basis."
"If you only had one word to describe the culture here, it's 'entrepreneurial,'" Shaine says. "That's the spirit we tap into at every level, at every division of every department. Whether you're in sales, whether you're in operations, whether you're in management – you treat your piece of the business as if it was your own. You have ownership in your area of responsibility. You get to make decisions."
As a result of that culture, Shaine believes that Noramco has been able to grow in ways that companies with more restrictive cultures cannot.
"Our businesses are truly unique in every market," he says. "That's because the managers and the sales teams in a particular market have the right to pursue opportunities that may be unique to that market or may be unique to relationships they have formed."
"You could visit one of our locations, and then visit another one across the country, and if there wasn't a brand name at the front of the building you might not recognize right away that it's the same company," he adds. "We believe that's a good thing – not every market is the same, so not every office should be the same."
Again, Shaine says, the freedom and local empowerment is advantageous, not just to team members, but also to customers. When talking to prospective clients, he often cites that freedom as one of the company's main points of difference:
"Our people don't have to go through 12 layers of bureaucracy before they can make a decision, or before they can address a problem. The decisions are made at the local level. That's attractive to our staff, and it's attractive to our customers."
That attractiveness is reflected in the company's history of employee retention and longevity. Noramco typically has very little staff turnover and has a long list of employees that have been with the business for over a decade.
The attractiveness is also reflected in their history of repeat business, as customers have also stuck with the company. In Western Canada, some of the company's longest standing customers go back over 40 years. In central and eastern Canada, many relationships go back to the commencement of the company's offices in those regions.
Again, Shaine credits the strength of those relationships to the freedom Noramco gives their employees and offices, and to the sense of personal ownership that results in.
"Our client relationships are owned on the local level," he reiterates. "They go back to when locations were opened, or when managers started, because the people in those locations are managing those relationships. They have the responsibility of growing them and nurturing those relationships. They take that responsibility very personally."
Gary further credits that customer loyalty to Noramco's longstanding commitment to continuous improvement. He says that started with his father, continued with him, and will continue under Shaine. Consistently, Gary says, "we have reinvested in the business, we have broadened and deepened our inventories, and we've introduced specialized equipment" – all in service to the customer.
"We continue to add to our service offering now," he says. "We always want to offer more to the customer. Whether they are new or existing customers, we want to provide them the best service available on the market."
Lasting relationships
Throughout their long history, Noramco has also developed close and lasting relationships with their roster of suppliers and vendors. That list includes many of North America and Europe's premier manufacturers of electrical and electronic wire, cable, and wire and cable accessories. Many of those companies have particularly long legacies in Canada, just like Noramco.
An example is Domtech – they were founded in Ontario, in 1973, and they have been working with Noramco for decades. They are a fully integrated manufacturer of a wide variety of electrical and electronic wire and cable products. They serve many end-markets with their current product lines, including the appliance, trailer lighting, wire harness, and commercial construction markets. Over the years, Noramco has come to rely on their service and standard of quality.
The same goes for Northern Cables. Their history dates back to 1996, and much of that has been spent in partnership with Noramco. Today, they operate three plants in Ontario and six distribution centres. They manufacture low voltage cables and interlocked armoured power cables for commercial and industrial use. Noramco knows they can trust the product they deliver, and they know their team will be there when they need them.
Then there's Belden, a company that has been a leader in the design and manufacturing of insulated wire, cable and related products for more than 100 years. Today, they offer a complete portfolio of cable, connectivity and networking products and solutions. They help their customers create efficiencies, protect mission-critical infrastructures, and make operations more reliable. They are also committed to developing next-generation technologies in order to continue meeting the demands of an increasingly-connected world. Noramco appreciates that kind of innovative streak in their partners.
Other trusted suppliers include Nexans Group, Service Wire Co., PTI Cables Inc, Prysmian Group, and Southwire Canada. Noramco is thankful for all those relationships. Shaine says their support has been integral to Noramco's ongoing success.
Moving forward, Shaine says he wants to maintain those long-lasting vendor partnerships, as well as the long-lasting partnerships with employees and clients. There are changes he wants to make as he steps into his leadership role, but he doesn't want to forget what's made the company successful for so long.
"When I came on board, my main goal was to pay close attention," he recalls. "I've been provided a great opportunity to observe and learn what works. That's what I've been focusing on, on what makes the company special. I think a big part of that are the relationships we have built. I want to make sure those stay strong."
"Moving forward, we want to grow, and we have very aggressive growth strategies, but we don't want to forget what got us to where we are," he continues. "We want to maintain what sets us apart, while at the same time adding the resources we need to evolve and take us to the next level."
Shaine's first days at Noramco coincided with the early days of the COVID outbreak – literally, his first official day in his role was the day Canada declared a pandemic. Most of his tenure so far has been spent helping the company adapt to that new context. In recent months, however, he's finally had the opportunity to plan more specifically for the future. He's excited about what's coming up.
For example, infrastructure investment is booming across the country. Shaine says that Canada's investment in 5G, in particular, will provide Noramco with a "great opportunity on a national basis."
"That was part of the business we were pretty specialized in and focused on out of one location," he explains. "But because that business has grown nicely there, and some important relationships have been established there, there's a lot we can adopt and apply from coast to coast. That will really help fuel some of our growth."
"So it's an exciting time," he concludes. "We're looking forward to the next 50 years."
For more on Noramco, their extensive range of products, support services, and industries served – and to get in touch with their team – visit https://noramco.ca/