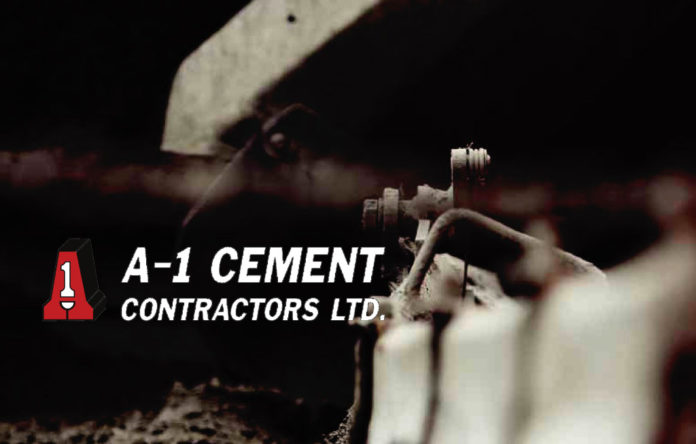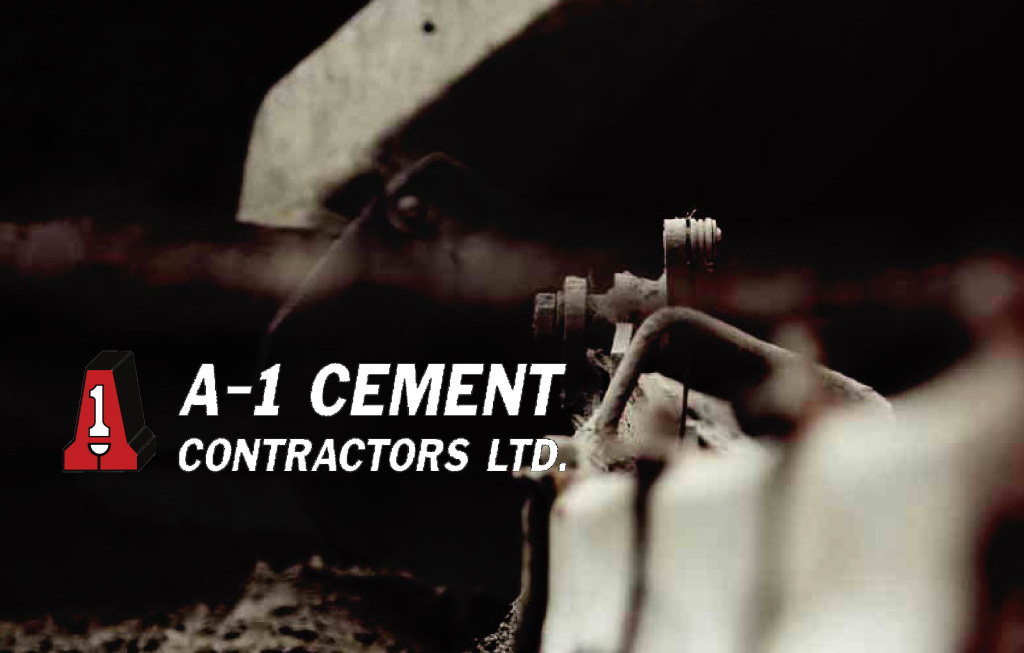 The best partner
A-1 Cement is a family owned-and-operated company specializing in the management and installation of concrete flatworks for home builders, homeowners, and commercial builders. Since commencing in 1950s, they have been providing Calgary with quality concrete work, while seeking to expand and enhance their service offering with every passing year. The current generation of the family has made a particularly strong commitment to continuous improvement, and their efforts have been well-rewarded.
That current generation includes Russell VanderVeen, President, and Travis VanderVeen, Sales Manager. They are the grandsons of Phil VanderVeen Sr. – who immigrated to Canada from Holland in the early 1950s, and started the company with only a wheelbarrow on the roof of his car – and the sons of Phil VanderVeen Jr. – who grew up in the company, and purchased it from his parents in 1985.
Russell and Travis similarly grew up within A-1 Cement. They started working at the company during their summer breaks in high school, and have spent the years since learning the business from top-to-bottom.
Russell, for his part, has truly climbed the ranks. At 14-years-old, he started doing general labour work. At 16, he got his driver's license and started working on a concrete finishing crew. At about 18, he earned a journeyman's ticket. He later worked as a supervisor assistant, then as a supervisor, and then he moved into the office to learn the management side of the business. His titles since then have included 'Operations Manager,' General Manager, and as of January 2019, 'President.'
Travis, meanwhile, also started working at the company at just 14-years-old, and he also earned a concrete finishing ticket at about 18. He was interested in sales early on, but he wanted to make sure he spent enough time on site first in order to "really understand what we're selling." He spent several years heading up his own crew, until 2010, when the company's previous Sales Manager retired and Travis was invited to step into the role.
Today, A-1 Cement specializes in a wide range of concrete services for homeowners and builders alike. Their projects include: sidewalks, patios, garage pads, basement floors, steps, and more. Their clients include: new home builders, residential home owners, light commercial contractors, municipalities, and insurance companies.
Many of the company's clients are longstanding, with some relationships predating even Russell and Travis' involvement in the business. They credit that customer loyalty to the company's longstanding commitment to quality and customer service, but also their longstanding commitment to continuously getting better.
Recently, the company demonstrated that commitment by working with CustomerInsight™, an industry-leading customer experience research company, to survey their customers and acquire honest feedback about their performance. Through that process, they discovered the areas they excelled compared to their competitors, and also the areas where there was room for improvement.
Overall, Russell says the feedback was extremely positive. Clients highly rated the company's "overall experience," their "ability to adhere and meet schedules," their "'responsiveness to emergency and short notice calls," their "courteous and professional customer service," and their "commitment to continually improve." 92 per cent of customers said they would recommend A-1 Cement to others.
"So that process told us what we were doing right – which helped us recognize which areas where we should keep doing what we're doing," Russell says.
At the same time, the process also helped them learn what they could be doing better. One of their lower scores related to how helpful they were with regards to drafting and design. It turned out that when clients encountered issues, they wanted more guidance on how to address them without overly compromising the budget.
"We've taken that to heart," Russell says. "We've developed a process where we review areas that potential problems could come up, and we've figured out, 'Okay, if this comes up, how do we help the client navigate it? How do we come up with a solution that's going to be a win-win?'"
Another lower-scoring category was accurate bidding compared to actual invoices. To address that, Travis says they have taken more active role and an in depth review in the estimating procedure to verify all possible details prior to submitting bids.
"In the past, the process has always been the client presents us with the drawings, we quote them, then we move forward," he explains. "Now we're being more proactive. We're looking at the drawings and we're asking questions. We're making sure we understand what the client and their engineers are doing. And if we believe there's a way we could save them time or money, we're making those suggestions right from the start."
Those efforts are reflective of the company's commitment to continuous improvement – a category they did score highly in. At the 2020 H.O.M.E GOLD Awards, administered by CustomerInsight™, that high score contributed towards A-1 Cement winning the category for 'Best Trade Partner.'
"That's huge for us," Russell says of the recognition. "It gives us a lot of pride and confidence, and it gives our customers a lot of confidence."
Again, however, Travis clarifies that A-1's work is not done:
"When we got the results back, we were happy to see that we had a 92 per cent 'would recommend' rate," he says. "We showed that to some potential customers and it blew their minds. But we want a 100 per cent 'would recommend' rate. We want to keep getting better."
Winning results
The recognition A-1 Cement has received from their clients also means a lot to their team. According to Russell, it's "a badge of honour," and proves that their hard work is paying off and not going unnoticed.
And the team does work hard, Travis says – and he believes that A-1 is able to attract and retain such hard workers due to their family atmosphere, their strong company culture, and their sincere desire to see every member of A-1 succeed.
"We're a family owned-and-operated company. We have been since 1956. Throughout the years, there have been many employees who stayed for decades and retired here. Even now, there are guys we work with that have been around since Russ and I were little kids."
"I think people enjoy working here because we want to see them flourish," Russell adds. "We don't want to hire them and see them stagnate. We want them to thrive. We want them to be able to raise a family and retire here. Along the way, we want them to be able to do something they're proud of and can stand behind."
"We're not perfect, by any means," he says, "but like Travis said, we've had people retire here after working for 20 or 30 years. They still come by to visit, just because they miss the group and they miss being a part of it. I think that speaks volumes."
Moving forward, A-1 Cement's goal is to continue fostering that kind of loyalty – among employees and clients alike.
"We would love to grow, but more importantly, we want to strive to be the best partner in home building possible," Russell says. "We want to be the best in our industry. We want to achieve winning results."
"We want to be the most knowledgeable, most trusted name in concrete flatworks in Calgary," Travis adds.
Lastly, Russell and Travis agree that as the company grows, they will continue to evolve and adapt to meet the needs of their clients and the market. Over the years, A-1 Cement has consistently upgraded their tools, equipment, and even their premises when required. Russell and Travis expect that evolution to continue – but some things will always remain the same.
"One thing that will never change is our commitment to provide our customers with top quality concrete work," Russell concludes. "That's what our reputation has been built on, and it's what it will always be built on."
For more on A-1 Cement, their history, their service offering – and to get in touch with Russell, Travis and their team – visit https://a1cement.com/