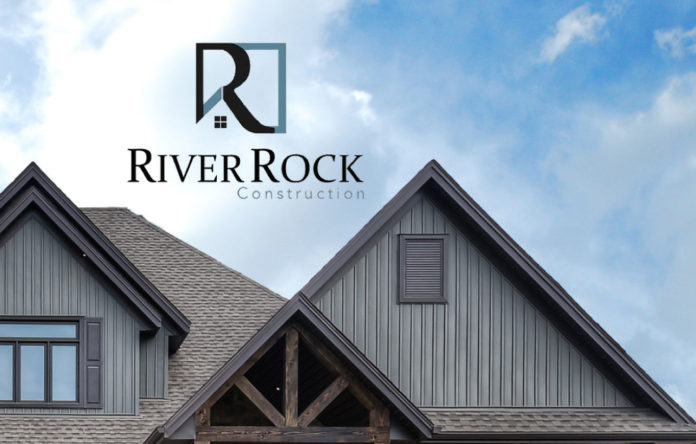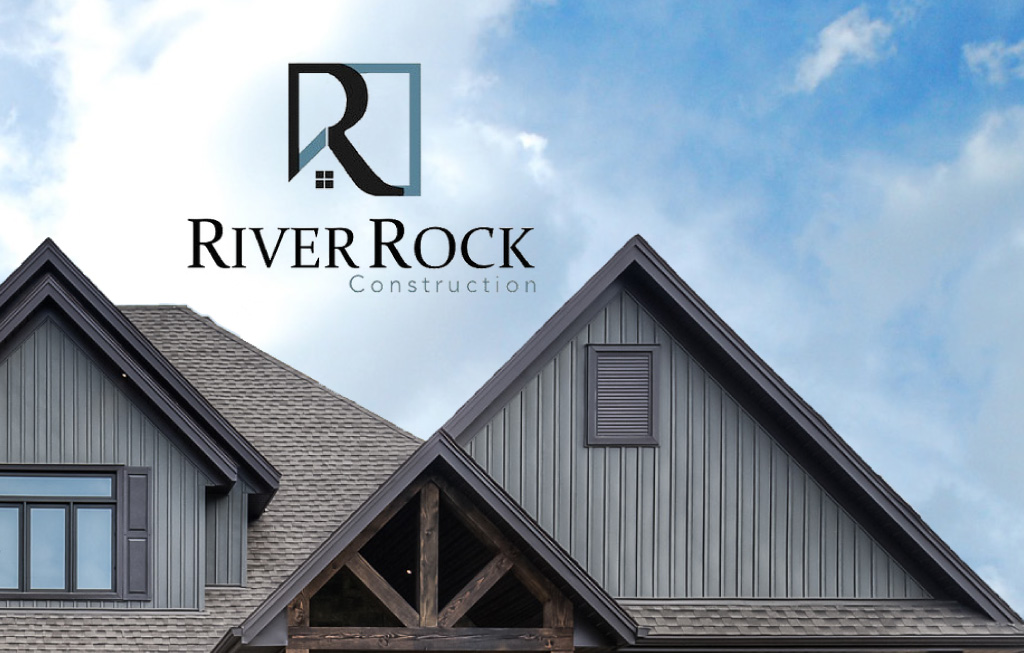 Rock solid homes
River Rock Construction is a full service design-build custom home company based in Otterville, Ontario. Led by founder and President Dan Martin, they guide their projects from conception to completion, creating beautiful, workable designs, and delivering high quality, "rock solid" workmanship every time. Their goal is complete client satisfaction, and they achieve that by first taking the time to listen to their clients and truly understand their wants and needs, and then turning their vision into a finished product that exceeds their expectations.
"We spend a lot of time with our customers," says Dan Martin. "We really cater to them – I think a lot more than other builders do. We sit down with them, we ask them the right questions, and we learn what's important to them. We find out how they really want to live in their home. Then we come up with a design that's going to help them live that life."
"And then we build it," he adds. "We build it on-budget, on-schedule, and we build it to stand the test of time."
Dan personally comes from an industrial and agricultural background. Prior to getting into construction, he was a dual-tradesman, both a licensed millwright and tool and die maker. He had always been interested in building, however – as a farmer he built his own barns and other facilities, and he figured building homes couldn't be that much different. He eventually put that theory to test building a home for his family.
River Rock was also co-founded by Denise Higgins, who came from a residential background – she was a homebuilder, a developer, and a real estate agent. She had spent her whole professional career focusing on new residential projects. Over the course of that career, she had built over 200 homes and sold many more.
In 2013, Dan and Denise met and quickly realized that their unique talents and experience made for a perfect complement to each other. They decided to team up and acquire a Tarion license in order to build custom homes professionally. In 2015, River Rock Construction was born.
Three years ago, unfortunately, health problems caused Denise to step down from her role. Her daughter-in-law and protégé Alissa stepped in, and she now spearheads the sales, marketing, and interior design of the company. Dan continues to manage the actual construction and the relationships with trades and suppliers. Both are extremely hands-on with clients.
Currently, River Rock largely takes on high-end custom homes ranging in value from $600,000 to $1.5 million. They are based out of Otterville, Ontario, in Oxford County, and they will work within an hour radius from their office – that takes them to cities and towns including Port Rowan, Port Dover, Ancaster, Brantford, Drumbo, Tavistock, St. Thomas, Aylmer, and London.
According to Dan, clients in those regions – and in that price range – choose River Rock Construction because of the attention they give their clients.
He reiterates that it starts with the design, and with spending a lot of time with clients up front in order to understand the specifics of their lifestyle. They then come up with a design that will accommodate their lifestyle – and they don't just consider the obvious elements, like how many bedrooms or baths, but "all the little things, too," Dan says.
For example, if the clients have kids that play hockey, the company will make sure there's room in the garage to unload equipment. Or if the client is a farm operator, they'll make sure that it's convenient for them to change out of and wash their barn-clothes before entering the main living space. Or if the client plans to work from home, they will make sure they have a separate, private space where they can operate without interruption. The list goes on and on.
"You can relieve a lot of stress in people's lives if you ensure they have the proper space to live in," Dan says. "That's what we try to do."
"Oftentimes, clients won't be aware of what they are going to really need," he adds. "It's our job, as the homebuilder, to ask them the right questions. We're the ones with the expertise. We try to guide them, and I believe our clients really appreciate that."
Dan also believes that clients' appreciate some of the little things they do, like making sure that every home is professionally cleaned before hand-over.
"Our homes are spotless the day the client movies in," he says. "People are usually floored by that. They didn't know that builders do that."
The client's appreciation of those touches is evidenced by the company's referral rates. River Rock rarely has to advertise, their past clients do that for them. This year, for example, they have four custom homes on the docket – all of them for friends and family of past clients or admirers of past projects.
That kind of loyalty is a testament to River Rock's service, of course, and how much time they invest in getting their designs right – but it's also a testament to the quality of their workmanship. Dan credits that quality to the hard work and dedication of the company's subcontractors and trades, who also put a lot of time into what they do.
"Our trades are awesome," Dan says. "They're good people, they're good at what they do, and they take the time to get it right."
"And we tell them to do that," he adds. "We let them know, 'We're building somebody's dream home here, so slow down, do a good job.' It's not about getting in and out as fast as possible. It's about doing it right."
Much of River Rock's team is longstanding – some trades have been working with the company since it started in 2015 – and Dan says they have all bought into the 'get it right' ethos.
"If they see something that they think we missed, or that they think we could, they'll call me and let me know," Dan says. "I love that about working with our trades. They take so much pride in their work, and it shows."
River Rock promotes that pride by hosting open houses for every finished product. A lot of their trades enjoy that opportunity to see the home they worked on after it has been completed. They often bring their wives or families so they can show off what they did.
"They love that," Dan says. "They really are proud of what they do."
Moving forward, Dan's goal is to continue fostering that pride, among both existing subcontractors and newer ones. Since the company works in multiple townships and cities, they are always searching for new local partners who share their values and can meet their standards.
"We're not a production builder," Dan says. "We're looking for trades that understand that. They have to understand that the quality has to be better, the supervision has to be better, and the client's going to be around. The client's going to be excited; they're going to be asking questions. Our trades have to be friendly and patient with them."
"If they understand all that – and if their quality of work is there – then we want to work with them," he says. "And we want to work with them for a long time to come."
In the future, Dan's goal is also to grow, but grow slowly. The company currently takes on four-to-five major projects a year, and at that size Dan can be very hands-on. He can form close personal relationships with every client and he can be intimately involved in every build. He says there's some room to do more work and add more staff, but he never wants to grow to the point where he loses that personal touch.
"River Rock is a company that's building a resume," he explains. "We're becoming known for the quality of our homes. It's important we stay true to that reputation. If we can grow while maintaining that, then we will."
Lastly, Dan wants to keep in mind the dramatic impact of what they do. He believes that, over time, builders can lose track of the importance of their work, but he never wants that to happen to him.
"Building a home is one of the biggest life expenses for most people," he says. "For most people, it's their life achievement. It's their dream. They might only do it once. I want to make sure they have fun. I want to make sure they enjoy the process. And I want to make sure they end up with a home they can be proud of. That's extremely important to me."
For more on River Rock Construction, their process, and their past projects – and to get in touch with Dan, Denise and their team – visit https://www.rrcl.build/