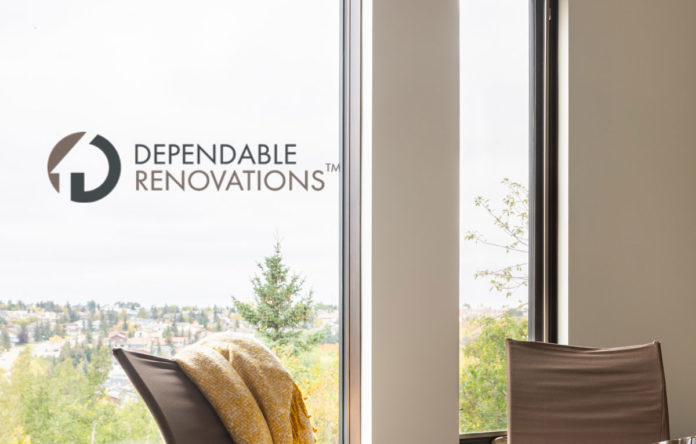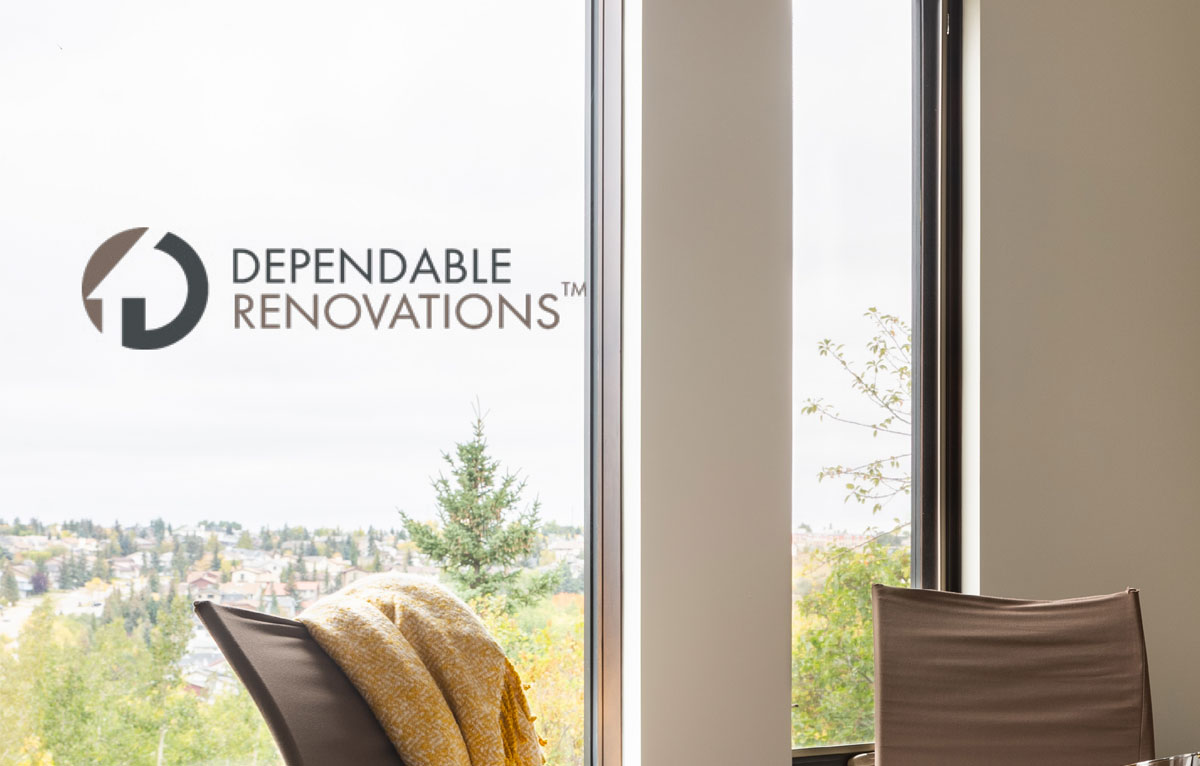 Living up to their name
Dependable Renovations is a Calgary-based building company that truly lives up to their name. They know that home renovations can be daunting, and the process can be stressful. They've heard the horror stories from clients who have gone through it before, and they know those stories are too many and too true. They started their company because they wanted to do things differently. They asked themselves what they would want in a renovator, and they modelled their business on their answer.
"We've all heard the stories of renovations gone wrong," says Lisa Johnson, one half of the company's dynamic husband and wife team. "They can be a nightmare, with trades not showing up on time, project delays, and cost overruns. We've been there and that's why we chose our name."
"We are Dependable," she says. "Clients can rely on us to make their renovation the enjoyable journey it should be."
Lisa and her husband Barry Johnson both have strong backgrounds in the new home construction and renovation industries. Both worked in new home construction for 12 years before moving on to work with a large up-scale renovator in Calgary. In that role, they earned vast experience with a large variety of renovation projects, and built lasting relationships with some of the city's top trades and suppliers. Armed with that experience, they decided to go out on their own.
Lisa and Barry officially commenced Dependable Renovations roughly seven years ago. They believed there was a need in the market for a renovator that "really cared about the clients." They didn't think it should matter how large, small, simple or complicated the project was – they believed every client should receive the same exceptional service and workmanship.
"Everyone deserves a builder that does what they say they are going to do, that is true to their word," Lisa says. "That's us."
Over the years, the company's contracts have ranged in terms of size and value. When Lisa and Barry started the business, they figured they would be spending most of their time on individual kitchen and bathroom renovations. They quickly earned such a strong reputation, however, that clients started reaching out to them with larger jobs, many valued upwards of $500,000.
Today, Dependable Renovations is geared specifically towards those mid-large scale projects. According to Lisa, the company stands out in that niche due to – what else? – their dependability. That includes their dependable service, dependable pricing, and dependable quality.
When it comes to their service, the company starts by recognising that the renovation and new home building process is often fraught with stress. Their goal is to mitigate that as much as possible, and make it as close to a stress-free experience as they can. They achieve that by guiding clients step-by-step from design through to construction, and providing transparency every step of the way. They remain in constant communication with the client throughout, ensuring they always know what's going on, and they always have the information they need to make decisions.
The company also recognises that some of the most important information a client needs is about pricing. In that regard, they are very open and transparent, and offer clear, up-front costs. They come to those costs based on a preliminary meeting and walkthrough that includes every member of the trade team – not many builders go to those lengths, but Dependable Renovations does.
"We prepare all of our pricing based on an upfront meeting with all of our trades," Lisa explains. "We bring everyone together, we do a full-walkthrough, and we get all the details down."
"We conduct a real meeting, and we prepare pricing based specifically on that project," she says. "We show our customers that price. They see exactly how much our costs are. And because we have brought the trades into the process, and we're not just guessing or spit-balling, those prices are guaranteed."
"We give clients a real price which we hold to, and we show them how we got there," she continues. "There's no smoke and mirrors. It's all transparent. Clients know exactly where the prices are coming from, and what they're getting for their money."
Additionally, clients are always kept in the loop through the company's online project management software, which is updated constantly. Clients have 24/7 access to that platform – all they have to do is log in, and they can see everything that's happening on their project in real time.
When it comes to quality, meanwhile, the company is dependable because they are equipped with the right experience and knowledge. Not only are Barry and Lisa highly experienced, but so are their team of highly skilled trade partners and professionals. They all hold equally high standards and are all committed to delivering high quality results.
"We work closely with our trade partners and develop long-lasting relationships," Lisa says. "Most of those relationships go back beyond even the seven years we've been in business."
"The people we work with are the key to everything we do," she adds. "The quality we provide is thanks to them. There's no way we could do it alone. It's the people who work with us that make the quality possible."
Through their professional conduct, those people also do their part in making sure the client's experience is positive.
"They know what we expect on site, and that's what they do," Lisa says. "There's no swearing, there's no smoking, there's no loud music – there's respect for the client's home."
Focused on people
Dependable Renovations' commitment to quality and service has not gone unnoticed or unrecognized by the industry. Their HomeStars and Houzz profiles, for example, are full of overwhelmingly positive reviews and ratings. Houzz has awarded them 'Best of Houzz' for service three years in a row, which means they have been consistently rated at the highest level for client satisfaction on the website.
Those ratings are reflected in the company's history of repeat business and referrals. Before the company joined those two sites, they generated literally all of their work from past clients. Some clients they have worked with on up to five phases of their house over the years, and many recent clients have pledged to work with them again in the future.
Then there are industry bodies such as BILD and the Canadian Home Builders' Association (CHBA) – they have also taken notice of what Dependable Renovations is doing. In 2018, for example, the company won a BILD Renovator Award for 'Best Home Renovation (with Addition),' for their 'Fish Creek Retreat' project. In 2019, the same job was nominated for a CHBA Award for 'Outdoor Living and Whole House – over $1 million.'
The Fish Creek Retreat is the company's largest project to date. They had worked on the same property roughly a year before, reconfiguring the main floor. This time out, they did additions both above and below, and added a year-round pool to the backyard. The most significant element of that significant job was the roughly-1,600-square-foot addition to the second floor, mostly comprising bedrooms and bathrooms.
"That addition is roughly the size of a starter home," Lisa says. "That's larger than the home I know I started out in. So it was a pretty big deal to add that to a second floor."
At those same 2019 CHBA Awards, Dependable Renovations was further recognised with a win in category for 'Home Renovation / Kitchen $70,000.' That prize was for their 'Warm and Tranquil' project in Calgary.
The client on that project first approached Lisa and Barry at an open house they were hosting at a home they had recently completed in their area.
"They walked into this project, liked what they saw, and started talking to us about their own home," Lisa recalls. "They wanted to do a full-on main floor reconfiguration, and a renovation in their main and upper floors."
The client's existing home was relatively old. It had dropped floors, a sunken living room, and a "compartmentalized main floor," including a tiny kitchen, a dining room that was never used, and both a front and back living room.
"It was all really separated," Lisa says. "You couldn't be in one room and talk to someone in another room, because there were walls all around."
"They wanted to open it up," she explains. "They wanted to host large family gatherings, they wanted to entertain, and they wanted a really big functional kitchen that would bring the entire main floor together."
To achieve that, Dependable Renovations removed three load-bearing walls and replaced them with large engineered steel ceiling beams – which they then clad in walnut, in keeping with the client's goal to have a "really warm, really peaceful space." They similarly clad the cabinetry, they stained the ceilings to match, and they replaced the flooring with pecan wood.
"The whole thing really came together," Lisa says. "The client got everything they wanted. They were thrilled with the result. They've been awesome."
Lisa appreciates all the industry awards those projects have garnered, but she says that kind of client reaction is what truly drives her.
"It's a huge honour, it feels good to win an award," she says. "But it's not why we do what we do. That would be our clients. They're who we work for. If they're happy at the end of the day, that's what matters."
Lisa says the company will always keep that in mind, even as they continue to grow – and she sees the company doubling in size over the next few years.
"Our focus will always be on people," she says. "We're on a growth trend, but we never want to get so big that we lose sight of what we believe in. We don't ever want to have so many people on the ground that we lose track of what's going on."
In other words, the company will always be Dependable.
For more on Dependable Renovations, their past projects, and their range of services – and for all the information you need to know before commencing a remodelling project – visit https://dependablerenovations.com/