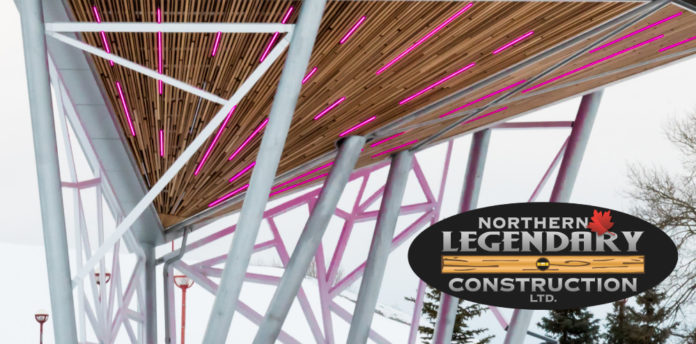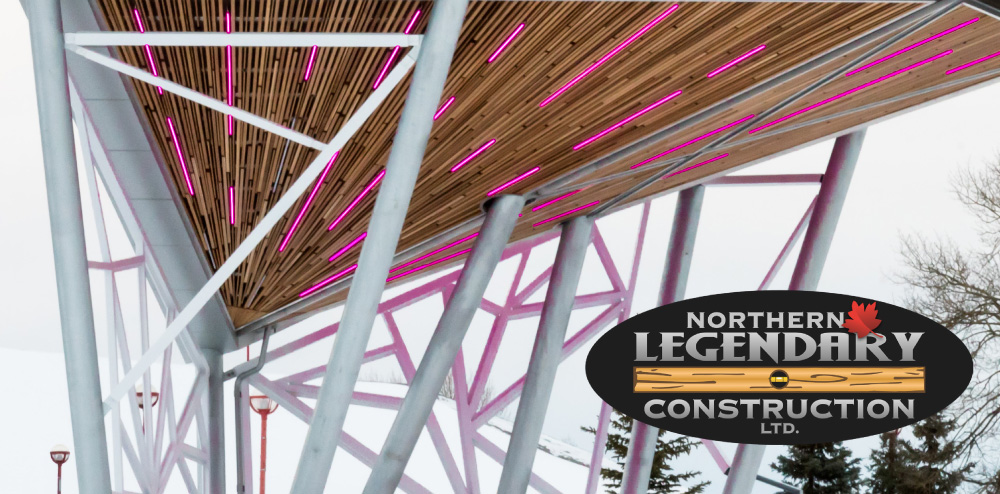 Planning for success
Northern Legendary Construction is one of the leading construction companies in Fort St. John, British Columbia. Since forming in 2007, they have proven their abilities on a wide range of project types, in a wide range of sectors, both public and private. On the strength of their high quality workmanship and exceptional customer service, they believe they have built a quality reputation in their region.
"We are committed to upholding our reputation," says Eric Bell, General Manager. "Our goal is to build a brand that clients can trust, and to be here for them today and in the years to come."
"To us, that means always planning for success, no matter what we're doing," he adds. "It also means always providing top-notch service that meets and exceeds our clients' expectations. After the completion of every project, we want to make sure they feel comfortable recommending us to their friends and family."
Eric has personally been involved in the construction industry from a very young age. In fact, he estimates he was about seven or eight years old the first time he was hanging eavestrough on a new house.
"I was given a screw gun and told to stay back from the edge of the roof while screwing the clips into the fascia board," he recalls. "It may not have been safe, but I fell in love with construction that day."
Eric's building career officially began in Upsala, Ontario, where he got started renovating the two main restaurants in town. He moved to B.C. in 2003, initially for a summer job, but ended up sticking around. In 2007, he struck out on his own and formed Northern Legendary Construction.
From the start, Eric knew he wanted to be doing larger projects, but he also knew he'd have to prove himself on smaller jobs first. After a few years of doing residential construction and remodelling, he was able to break into commercial projects and expanded his service. Since then, Northern Legendary Construction has continued to grow steadily in size and reputation, and has successfully completed a number of high profile local projects.
Today, the company focuses primarily on civic and municipal jobs, on projects varying greatly in size and value. Their largest project to date was valued at more than $6 million. Meanwhile, on the lower end of the spectrum, they will take on jobs valued as low as $100 per ticket if it's for an existing client.
"Once someone hires us, we like to stick with them," Eric explains. "Reliability is key for us. It's a big part of why we've been successful."
"We don't like to say 'no,'" he adds. "If a client calls us and says their furnace is out, and they ask if we can deal with it, our answer is 'Yes, we'll be there right away.' We don't do furnace servicing, but we have subcontractors who do, and we'll meet them there and make sure it gets done."
"We always have the client's best interests in mind," he says. "That's why they trust us."
According to Eric, Northern Legendary's reliability and responsiveness are two of the main factors that set the company apart. A third factor is their pricing – which is especially important in the public sector, where they almost always have to tender on their jobs. He credits their competitiveness in that respect to the versatility of their in-house team.
"We actually employ carpenters, and our carpenters are very versatile," he says. "We can self-perform a lot of our services, which gives us a big advantage over contractors who have to subcontract."
"We can be more competitive on price, and we can control the schedule better," he explains. "We can put our guys where the priorities exist right away. We don't need to wait for a subcontractor to become available. We can finish jobs faster, which saves time, which saves money."
By self-performing, the company can also exert more direct control on their quality, Eric says. They can ensure that the people performing the work on-site are well-trained and professional, and well-educated on the standards that Northern Legendary Construction expects.
"We really believe in training. When somebody comes here to be a labourer, they are signed up to be an apprentice and they are given the schedule for when carpentry school starts. That's important."
"Our customers come to us for a professional service," Eric adds. "That's why they hire us. We need to make sure we're developing professionals to provide that service."
The investment that Northern Legendary makes in their staff is usually rewarded in the form of retention. Many of their team members have been with the company for five years or more. Some have been there as long as 10 years.
"We're not an ancient company, but we have some guys who have been here a very long time," Eric says. "We have a lot of experience in-house."
All about the people
Northern Legendary Construction's largest project to date was the redevelopment of Fort St. John Centennial Park, which was valued at almost $6 million. That project – which is located right in the heart of town – included a new permanent stage, an inclusive playground, a pedestrian lane way, garden, and public washrooms.
"That was a very unique job," Eric says. "The building itself was one-of-a-kind – it was a real 'once-in-a-lifetime' type of build. It was certainly a challenge, but we were really excited to take it on."
Northern Legendary self-performed all the work on the building except for the fabrication of steel and electrical contracting. According to Eric, that fabrication was the most challenging part, as some of it had to be done on site.
Eric credits the company's ultimate success with that process to their team. In particular, he shouts out site supervisor Ethan Coy, who is a Gold Seal Supervisor, Red Seal carpenter and a Red Seal welder.
"He has tonnes of experience in a lot of different fields, and he was just able to make it work," Eric says. "He deserves a lot of credit."
Eric also credits the external members of the project team, including prime consultant IBI Group – which is a Canadian-based, global team of professional service providers dedicated to the creation of liveable, sustainable, and technology-advanced urban environments. On Centennial Park, they provided project management, landscape architecture, urban design, stakeholder engagement and architectural services for the redevelopment of the park, as well as the design of a new band shell for concerts and events.
Unfortunately, COVID-19 has impeded the plaza from hosting many events since completion, but the Fort St. John was able to fit in the 'High on Ice Winter Festival' last year before the lockdowns started.
The playgrounds and park, however, have been "enjoyed constantly" since completion. Eric says that has been very rewarding to observe:
"It's been a highlight to see how much usage that park gets. It's been a pleasure to see so many families using it and enjoying it. Every time we drive by, we can see it's busy."
Since completing that job, Northern Legendary Construction has been fortunate to stay busy throughout the pandemic. They have especially done a lot of work regionally, in municipalities including Kitimat, Dawson Creek, and Tumbler Ridge.
At the same time, Eric says company has also embarked on an era of "business development and systemization." During this period, they have tweaked and refined how they approach "bidding, execution, job permitting – basically everything."
"Our goal is to keep getting better," Eric says. "We want to keep strengthening our team, our processes, and our capabilities."
As a company, they also want to maintain their staff size – and maybe even add to it. They currently employ around 55 people, and Eric says "they're all amazing; we just can't let them go."
"Our people are our biggest asset," he concludes. "Equipment doesn't make money, technique doesn't make money – it's the people here doing the work, that's how we make money. They are our biggest asset, and we never forget that."
For more on Northern Legendary Construction, their building philosophy, range of services, and past projects – and to get in touch with Eric and his team – visit https://northernlegendary.ca/