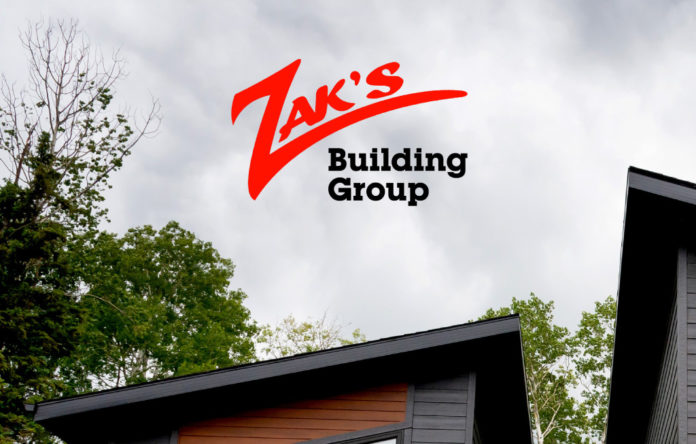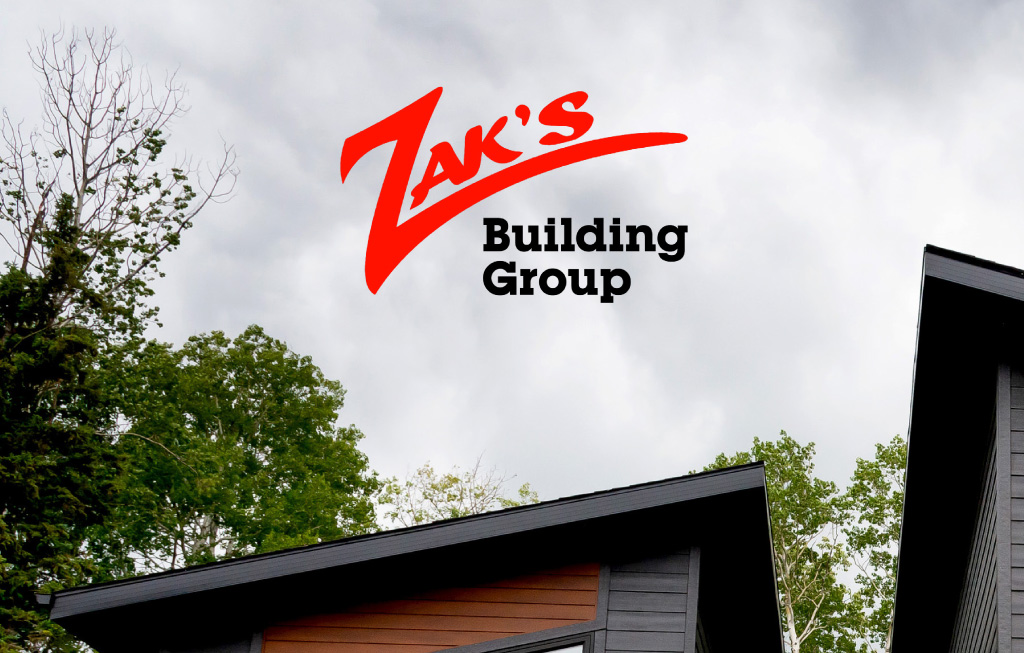 All about family
Zak's Building Group is a Saskatchewan-based company that designs and builds residential, agricultural, and commercial buildings. Within their region, they have built a reputation for their end-to-end capacity – they have in-house design, engineering, and construction capabilities, and can handle projects from concept-to-completion – and for the close-knit relationships they form with clients – they have become known as a supplier and builder that customers can trust.
The company has also become known known for being a family-focused business, in every sense of the term.
"We're run by a family, we treat our employees like family, and we treat our customers like family," says Lance Zacharias, CFO. "That's what sets us apart."
The Zacharias family has been in the construction industry for generations, coming from a long line of masons. The current family business was formed in 1996, when their founder, Henry Zacharias, purchased what was then a small lumber yard and hardware store in the town of Hague. Shortly after, he started his own construction company, which would become Zak's Building Group. Over the next 13 years, that company steadily grew and evolved, adding staff and taking on progressively larger and more complex projects in the region.
Henry's sons Lance, Chad, Wyatt and Chase all grew up around the business, but none of them initially envisioned taking over. They all went out to pursue different careers – Lance studied to become an accountant, for example – but eventually they all returned. The draw of construction was too strong. It turned out they didn't like doing anything else nearly as much.
After coming on board, the brothers helped lead Zak's Building Group to a new era of growth and diversification. Originally, the business focused primarily on agricultural construction. Over the last decade, they have branched out into Ready-to-Move homes and cottages (RTMs), custom homes and cottages built on site, and commercial and light industrial jobs – all while still maintaining their strong position in the agricultural market.
These days, the company produces more than 60 ready-to-move homes in their yard per year, while also constructing a number on on-site builds throughout the province. They also do a wide range of commercial and light industrial jobs, everything from retail stores, to car washes, to pre-schools.
On the residential side, projects can range greatly in size and value – they design and build highly-engineered tiny homes that start at 400 square feet and $100,000, while also designing and building custom homes that can be over 2,000 square feet and cost $2 million. The same goes for their agricultural and commercial jobs – they'll build a single garage for a client in town, and they'll also build multi-million dollar agriculture facilities for dairy producers and poultry producers.
"We can do pretty much anything," Lance says. "Basically, the sky is the limit."
In addition to providing design, engineering, and building services, Zak's Building Group also operates two Home Hardware stores – including their original location in Hague, which has been going since 1996, and their more recent location in Warman, which they introduced in 2019. At both those stores, homeowners and builders can buy lumber, building supplies, decor, and tools for every type of home building or DIY project, while also getting advice and support from building experts.
According to Lance, those clients choose 'Zak's Home Hardware Building Centre' due to the company's premier customer service. In retail, he says, "customer service is what it's all about."
"That's where we provide value," he explains. People can buy the stuff we sell pretty much anywhere, but they will not get the same kind of service, they won't build the same kind of relationship. We truly treat our customers and our community like family. We make their concerns our concerns. We build a lot of trust and loyalty."
He says the same is true for their clients on the building side. He explains that Zak's Building Group has been operating in Saskatchewan for 25 years, and that in the province, "most people have seen one of our projects."
"We've built a lot of the biggest agricultural facilities in the province. We have the experience, we have the knowledge, and we've built a really good reputation as a result. Customers know that we're going to deliver a good quality product, and they know we're going to be there for them afterwards. We're not going to disappear."
Most of the company's clients – especially in the agricultural realm – are repeat ones. Many have grown a lot over the years and have relied on Zak's Building Group to keep their facilities up to date. Lance credits that loyalty, once again, to their focus on customer service.
But what does customer service mean to Zak's Building Group? On the building side, Lance says it's about being responsive and reliability – "it's being there for clients when they need you."
Lance also says it's about going the extra mile, and "doing things that other builders won't" – e.g. assisting with permitting even when it's not in the scope of the project.
"We'll do a lot to make our customers happy," he says. "Even if it's not part of our scope of building – if a customer needs help, we're there to help them. That's one of the main reasons why they keep coming back."
All about relationships
Another significant factor behind Zak's Building Group's success is the quality of their work, both in their yard and on site. In the residential division, Lance says they ensure that quality through a "very robust quality control program." For example, all homes have to pass a demanding CSA standards test before being handed over.
To provide further assurance, all homes also have to be signed off on by a project manager or an owner – and as one of the owners, Lance says he takes responsibility seriously.
"Our quality control starts at the top, with me and my brothers," he explains. "We're a very hands-on ownership group. We keep a very close eye on everything we do. We're always walking around the yard. If we need to throw some drywall on the house ourselves, we'll do it. If we catch a problem that one of our project managers missed, we'll fix it."
Fortunately, Lance says that's a rare occurrence, as their project management team is "very experienced, and very committed to quality." He says the majority of those team members – as well as the majority of construction staff under them – have been working with Zak's Building Group for many years, and they have bought into their culture of quality assurance.
"We're very big on retention for that reason," he explains. "We currently employ more than 140 people between our different divisions, and more than half of those people have worked with us for more than 10 years. They know what our expectations are. They know what we're about. And they are truly craftsman; they are very, very good at what they do."
That of employee longevity is a testament to Zak's Building Group's corporate culture. It's proof that when Lance claims that "we treat employees like family," he's telling the truth.
"That's not to say we don't have high expectations," he says. "When they're here, we expect them to work hard because we know what they're capable of."
The company's relationships with their subcontractors are similar – they go back a long ways, the company treats them well, and they expect quality in return.
"We're not the type of company to chase pennies around," Lance explains. "We like to have longstanding relationships with our trades. We believe if we treat them fairly, they'll treat us fairly. When we go the extra mile for them, we know that they'll do for the same for us."
"When we talk about our trades, we're talking about people who have worked with us for a very long time," he adds. "Some of them we've been working with from the beginning, since 1996. Loyalty is very important to us."
The same goes for the company's material and equipment suppliers – many of whom are based nearby, as the company prefers to source locally whenever possible. Again, Lance says they have relationships that date back to the very start, and that while "price is a significant factor," they don't just go with the lowest bid.
"It's about the the quality of their product, and about the relationship we build with them," he says. "If someone is there for us, we want to be there for them."
All about the future
Currently, Zak's Building Group is very excited about their range of "simple homes" – which are ready-to-move tiny home products that they have designed and engineered to fit into just about any setting. Whether it's a city lot or a remote acreage or anything in between, Lance says they are "built to code and good to go." The tiny home trend is on the rise, and a lot of other homebuilders are offering their take, but Lance believes the versatility of their product is special.
Zak's Building Group is also working with several First Nations groups in Saskatchewan on rapid housing initiatives – they are equally excited about those jobs and the impact they can make on those communities.
In general, Lance says that giving back and making an impact is important. For example, for the past six years, the company has been building the cottage prize for the Saskatoon Hospital Home Lottery. That's relationship means a lot to them, and they hope to keep providing value to that lottery moving forward.
Also moving forward, the company wants to grow – but they don't yet know how large.
"We don't put limits on ourselves, not for growth or anything else," Lance says. "We take opportunities as they come."
"Right now, our vision is to keep doing what we're doing now," he adds, "which is providing a full, complete building service. We want our clients to walk in, say 'This is what we want,' and we want to take care of it all for them. We want to do literally everything – right up until we hand over the keys when we're done. We have that ability, and we want to do it more."
Lastly, even as the company grows, their goal is to maintain their "small town, family-run business" feel. Lance and his brothers plan to achieve that by staying hands-on as owners, and by always promoting from within so that senior management embodies the same consistent values.
"We never want to lose that small-town, family feeling," Lance concludes. "We want to be known as a small-town, family-run business that can do the same things that the big businesses can. That's what we're all about."
For more on Zak's Building Group and their range of building products and services – and to get in touch with the Zacharias family and their team – visit https://zaksbuilding.com/