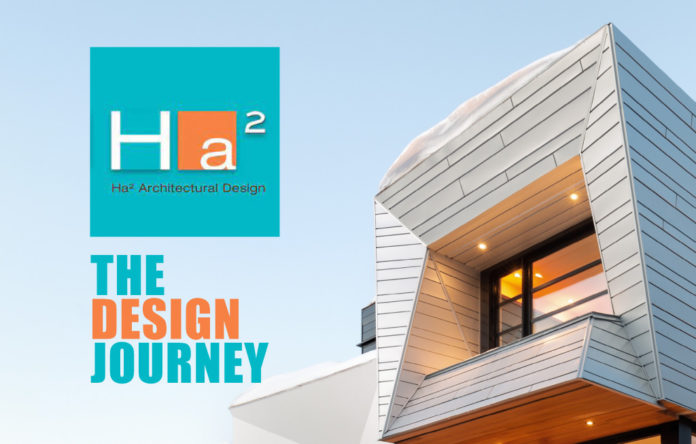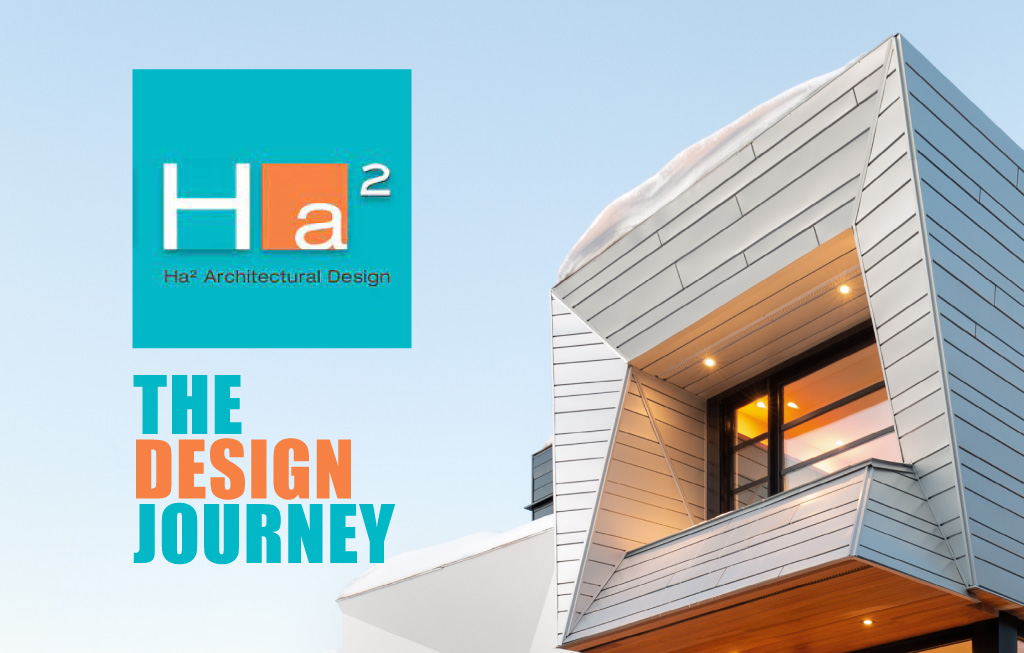 The design journey
Ha2 Architectural Design is an Ottawa-based firm that marries architecture with interior design. Led by founder Houry Avedissian, they take on a wide range of renovations, additions, custom and luxury new homes and even commercial projects. In every case, they provide unique solutions based on the client's specific needs and precise location. Over the years, their individual approach has earned them multiple industry awards and accolades, and their work has been featured in numerous industry magazines and publications and newspapers.
Prior to starting Ha2, Houry graduated from the University of Montreal's Architecture Faculty. From there, she spent six years working for some of the most notable firms in Montreal, then a year working for a more boutique firm in the Turks and Caicos. She returned to Canada armed with plenty of experience in both the design and business sides of architecture, and the goal of starting her own firm.
After moving to Ottawa, Houry started her first contract – a custom home – in early 2009. She was excited by the opportunity to work with a client one-on-one and take their project from concept to construction. She found she enjoyed the process, and the finished product ended up receiving a lot of attention, earning her the chance to do several more projects in the neighbourhood.
"One job led to another," Houry recalls. "The next thing I knew there was another home lined up, then another renovation, then another home. Pretty soon I had a nice portfolio of work."
In the years that followed, Ha2 Architectural Design forged a reputation for doing unique, high quality, "outside-the-box" custom homes, renovations, and additions. Houry made it a point to "push every boundary I could within the framework of what the site and the city allowed" – while still meeting the needs of the client's lifestyle and budget every time.
As a result of that relentless pursuit for excellence, Ha2 Architectural Design has been consistently commended over the years, in the form of both industry awards and media attention. In 2015, for example, they were one of the most awarded firms at the Greater Ottawa Home Builders Association (GOHBA) Housing Design Awards. In a demonstration of their diverse capability, they won four prizes for three separate projects.
Two of the awards were for a project called 'The Royal Twins,' a pair of semi-detached homes defined by two-storey overhang balconies clad in western red cedar. The overall project won 'Custom Urban Home, Multi-Unit,' while the balcony design won 'Exterior Details.' That year, Houry additionally claimed the awards for two other renovations in their respective categories.
In 2016, the acclaim continued, with the firm's 'Stairway 2 Haven' project winning four awards. Those accolades included two local GOHBA awards, a provincial OHBA award, and 'Energuide's Renovation of the Year.'
More recently, at the 2019 GOHBA Housing Design Awards, Ha2 Architecture Design was a winner in two more categories, and a finalist in four others, all for a project called 'Galleria.'
For that project, Ha2 won 'Custom Urban Home (3,000 sq. ft. or less) – Contemporary' for the overall home, and 'Housing Details' for the distinctive staircase. The project's other design elements were recognized with nominations for 'Custom Kitchen,' 'Any Room in the House,' 'Exterior Details,' and 'Green Custom Home of the Year.'
"That means a lot to me," Houry says of the recognition. "I've always believed and known that I had the ability and the skillset to stand out and make a difference, but the awards confirm it. It's great to get that feedback from my peers in the industry."
That recent award-winning project, The Galleria, was the culmination of several years of hard but rewarding work. Houry started working with the client in 2016, and from the start she knew they were about to embark on a remarkable journey.
"She wanted something absolutely creative and outside-the-box," she says. "That's exactly the kind of client I look for. I want someone who's going to allow me to push the boundaries, or at least be curious about that journey so I can take them on it. This client was immediately on board."
"She said she wanted something exciting, something that was going to stand out, something creative," Houry recalls. "She'd followed my career, she'd seen some of my previous projects, and she said 'That's the journey I want to be on.' I saw that as an honour."
Houry worked with that client to select a lot that would be able to meet all her needs, and from there she says the design process "came naturally." The client had a lot of asks, and a lot of unique design elements she wanted incorporated – but Houry embraced the challenge and together with the client they came up with a design that ticked all the boxes.
"Each aspect of that project was very customized," Houry says, "but it all fit together so beautifully."
She says there are a lot of elements to be proud of in that home, but she cites the award-winning circular staircase in particular. She calls it the "heart of the house," and says it was designed to take "people on a journey."
"Walking up that staircase, you can see the whole house, since it's an open floor plan," she explains. "Once you get to the main floor, the first sight is the green room. Then to the left is the kitchen and to the right is the living room space with the fireplace beyond it. Everything gravitates around it."
The award-nominated elements, meanwhile, include the 'Custom Kitchen.' That kitchen features an island that appears to be "growing out of the floor," as the walls are made of the same wood the floor is made of. Houry also says the black granite counter top is "spectacular," and that the angles of the overhangs reflect the same angulation in the front-entry volume.
"So it's purposeful, it has a reason for being," she says. "The owner can sit around it and enjoy its uniqueness. "
Then there's the aforementioned green room, which was nominated for 'Any Room in the House.' The client on that project loved planting flowers and vegetables, so Houry custom-designed metal trellises where she could vertically grow plants and herbs yearly inside the house. The space also features a solarium and skylights, and plenty of fire-rated glass windows –there are typically restrictions on how many windows a room can have, but they were able to include more by using fire-rated glass.
"Initially, that space was going to be an outdoor courtyard," Houry recalls, "but the client ultimately wanted a more year-round experience. We made it work."
According to Houry, the client was extremely pleased with the end-result. The home has been the subject of multiple articles and profiles in industry publications, and some of them the client pitched herself. That speaks to how satisfied she was with the finished product.
"She's very proud of it," Houry says. "She's proud of the journey we went on, and she's very eager to showcase and discuss it. She wants her voice heard."
"It wasn't an easy journey," she adds. "There was a lot of city zoning ordinances we had to dance aroundto make it happen. There were a lot of regulations we had to navigate and work around.The Zoning teamwas very confused in the beginning. But it was all worth it because we were able to achieve exactly the look wanted."
Houry credits the ultimate success of that project – and of every project, really – not just to her own dedication, but also the dedication of her suppliers and contractors.
That includes her frequent building partner, RND Construction. They worked on Galleria together, as well as on previous award-winning projects. Houry says their building knowledge – and their willingness to take on a challenge – has been vital to her success.
The company also works frequently Dalmen Pro – one of the region's longest-standing and highest-quality distributors of windows and doors. They have over 50 years' experience, their products are high-quality and energy-efficient, and their customer service is unrivalled. They also make it a point to stay on top of trends and continually improve their products. That makes them a strong fit with Ha2 Architectural Design, a firm that also strives to be on the cutting edge.
Anything is possible
These days, Ha2 Architectural Design is well-known for designing high-end custom homes, but Houry personally began her career doing larger-scale commercial work. For several years now, she's been interested in returning to that sector, and ideally applying the same creativity and personality to the design of larger spaces. In the past year, she received her first chance.
As a result, Ha2 Architectural Design is now working on their first big commercial renovation, which is a whole commercial office block on Preston Street. That block will mainly comprise a Form Furniture store, but the firm will also be carving out an office space and showroom for themselves on the corner. That office and showroom is expected to open earlyJune.
"That's really exciting for us," Houry says. "Finally we'll get to open an actual physical office space. That will be designed by me both inside and out, it will complement the furniture store, and it will showcase a lot of up-and-coming materials that I have wanted to use on my projects. It's going to be a lot of fun."
Houry's hope is that project – including the office space, the furniture store, and the block as a whole – will lead to future opportunities in the commercial sector.
"If we prove we can renovate a commercial block like this, I think we'll prove anything is possible," she says.
In the future, Houry also hopes to grow the firm and bring on associates. Ha2 Architectural Design will soon have a new base to work from, so Houry believes it's the perfect time to start bringing in new team members and increasing the firm's output.
"I'm ready to take a leap," she concludes. "I'd love to become a nice midsized firm and take on some larger scale projects. I think the opportunities are there, and I want to seize them."
For more on Ha2 Architectural Design, their past projects, awards, and publications – and to get in touch with Houry and her team – visit https://www.houzz.com/pro/houryarch/__public and email houry@ha2d.com