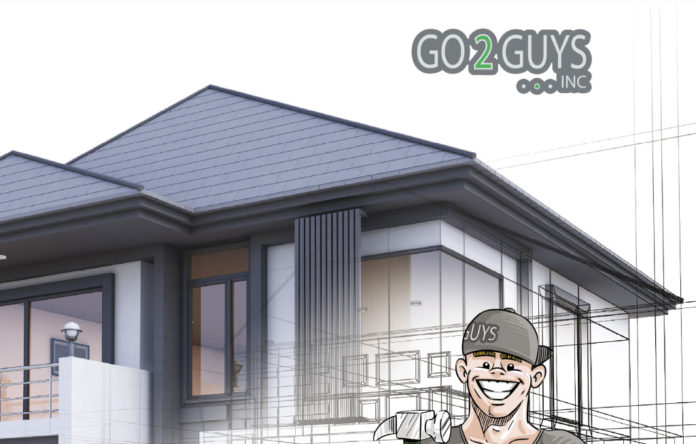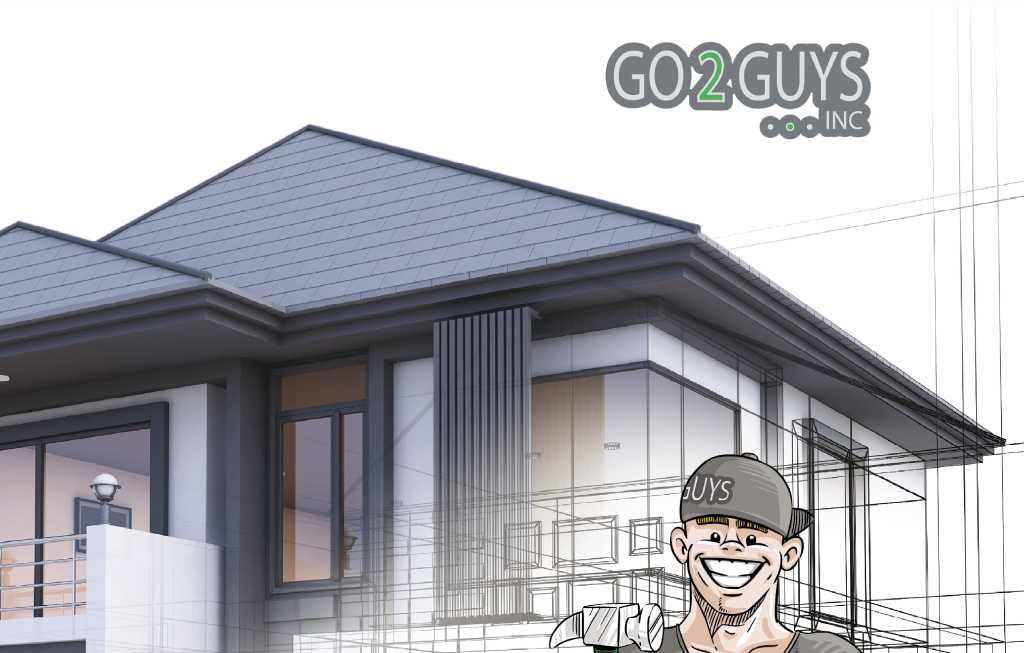 Caring for clients
Go2Guys are Saskatoon's experts when it comes to interior and exterior renovations. For well over 10 years, they have been a "one-stop-shop" for home improvement, providing a wide spectrum of services on a variety of projects. Their professional team has done everything from shovelling snow to building fences, fixing plumbing, and renovating entire houses. Along the way, they have become well known in the city for their quality craftsmanship, reliable service, and fair pricing.
Shane Regush, founder and owner of the company, began his career in the construction industry in 2008. He started out as a roofer and quickly took a liking to the trade. After doing a few jobs he bought a truck and formed his own company. From there, he started introducing services to meet the demands of clients – he bought an eavestrough machine and became an eavestrough installer, he went into siding, soffits and fascias, and eventually he started providing the full range of renovation services.
The name of the company came from Shane's father, who has always been known among friends and family as the "the go-to-guy" whenever there was a problem around the house. When Shane started out, his father gifted him a personalized license plate that said 'GO2GUY' – and Shane decided it was the perfect name for his business. The title has become more and more apt as the company has progressed.
Today, the Go2Guys' projects can range greatly in size and scope. The Go2Guys team can be called upon to shovel a client's roof after a storm, while they can also be trusted to successfully deliver large scale home additions and commercial renovations.
No matter how large or small the project, clients choose Go2Guys for their customer service.
"Shane provides a very personal service," says Breanne Regush, Shane's wife and co-owner of the company. "He builds relationships with every client he works with, and it's very important to him that those relationships are good. He has a really big heart and he wants to make sure everyone is taken care of."
Taking care of people also means delivering a high standard of workmanship – which is why Shane personally ensures quality by inspecting every job.
"He doesn't allow a project to go through if he hasn't taken a look at it," Breanne says. "And if something isn't done right, he re-does it. He has to personally be able to stand by the workmanship. There have been times when he's stripped a whole roof because it wasn't done to his standards."
"His level of expectation is very high," she adds. "He doesn't leave any room for error."
As a result of those high standards, and that high level of personal service, Go2Guys has been able to form some exceptionally strong relationships with past clients. Over the years, the vast majority of the company's work has been earned from word-of-mouth and referrals, which is a testament to that strength.
"Saskatoon is a big city in a small town," Breanne says. "Word gets around quickly here. We count on that. That's how we've built our business."
As a recent example, she cites a job they did this past December. A home was leaking after a snowstorm it – "leaking terribly," she says, "like raining in their kitchen" – so Go2Guys rushed over to remove the snow from the roof. On the strength of their quick response time and quality of communication, they were then hired to replace the roof. In addition, the same client referred them to their neighbours, who also needed snow removal. Breanne estimates that Go2Guys they went on to work on 15 houses on that street. One of those houses ultimately hired them to do a major renovation, valued at over $90,000, which they are completing now.
"That all comes from one client who got their roof shovelled," she says. "That shows you the kind of relationships we build with our clients."
A family feel
Currently, Go2Guys has 22 employees and performs the majority of their work in-house. The few sub-trades they do rely on tend to work with the company full-time. With all those team members, Breanne says the company enjoys a "family-like" relationship.
"Yes, we're a corporation, but we have a family feel," she says. "Both Shane and I come from small towns and we both have pretty big families, and I think that really informs the culture here."
"We don't treat our employees like they're just numbers," she adds. "We treat them like family. We want to make sure they feel like they're part of the team."
Over the years, that family-like approach has successfully translated into retention. The company started off small and has steadily introduced people as they have grown, but one team member has already been there seven years, several have been there six years, and the majority have been there at least three years.
The company's extended team is also longstanding. Again, most of their trades work with Go2Guys on an almost full-time basis, and have been doing essentially since the company got started.
"Those are great relationships," Breanne says. "We're very loyal to them, and they're loyal to us. They know the standards we expect, and we can trust them to deliver. In return, they trust us to come to them first whenever we have a job that needs them."
Moving forward, Breanne expects those relationships to stay strong, and potentially become even as stronger as the company grows – and she says Go2Guys is growing, even amidst the challenging environment of the pandemic. Since 2008, the company has grown every year – often their size has doubled – and that trend continues.
As part of that growth, the company is introducing new capabilities. For example, in the near future, they will be introducing a new brand called Go2Homes, which will be building brand new custom homes from the ground-up. They already have two such projects lined up for the spring.
Breanne believes clients will choose that brand for the same reasons they choose Go2Guys. Namely their personal service, their quality workmanship, and the importance they place on taking care of their clients.
"We truly want to provide the best for our clients," she says. "We want to help them achieve their visions. We want to build homes where they can thrive."
At the same time, Breanne says that Go2Guys will continue to deliver renovations that achieve those same goals. The company's philosophy has always been that no project is too big or too small, and she emphasises that will remain true.
"With everything going on in the world, we just want to take advantage of the opportunities that arise, while giving our client's the best possible service we can," she says. "We're very grateful to our customers. We know we wouldn't be here without them. We want to continue supporting them however we can."
"We don't ever want people to think that their vision or renovation isn't good enough for us," she concludes. "A lot of people call us and say 'I don't know if you'll want to take this on' or they'll say 'We don't have a lot of money.' We always say 'That's fine.' You don't have to be a millionaire for us to pay attention to you. We want to meet our clients' needs, whatever those needs might be."
For more on Go2Guys, their services, past projects, and community involvemen – and to get in touch with Shane, Breanne, and their team – visit https://go2guysinc.com/