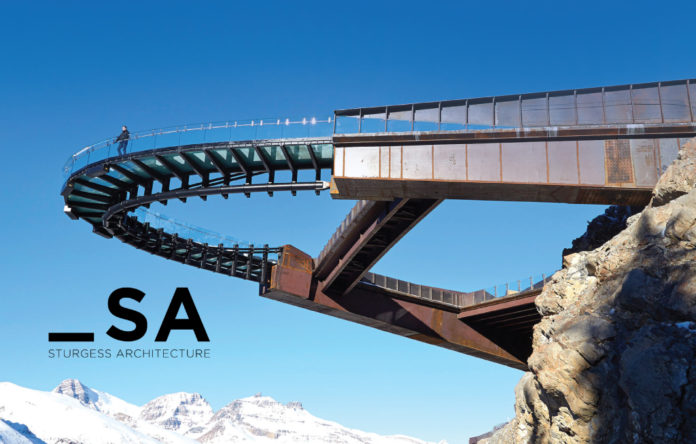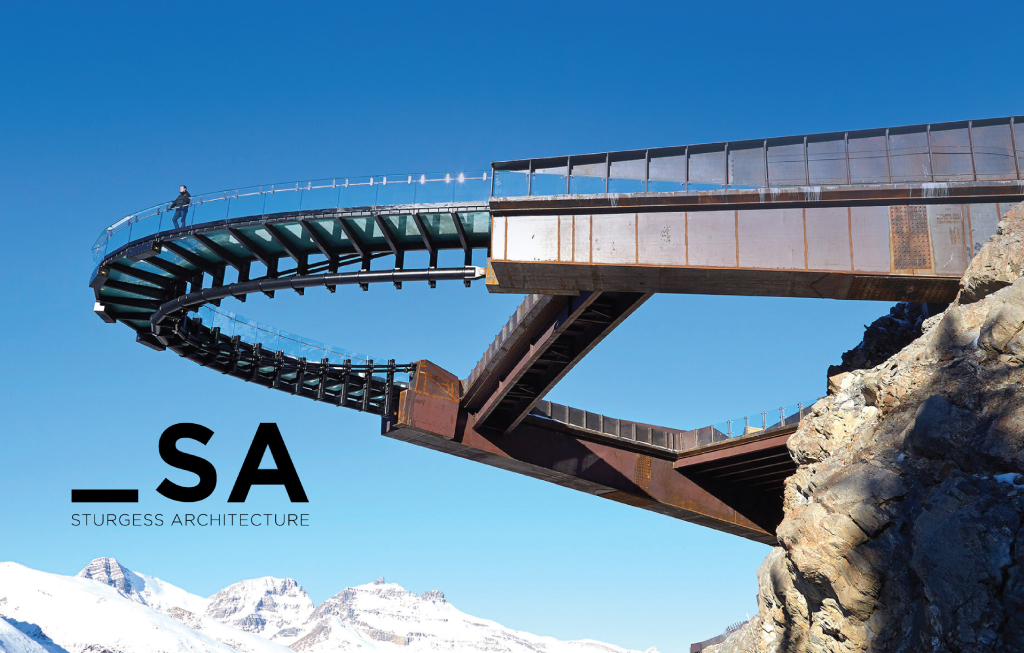 SA 2.0
Sturgess Architecture (_SA) is an industry-leading Canadian architectural and urban design firm with an over-40-year legacy of design excellence and efficiency. Throughout their long history, they have delivered a long list of significant projects, including multiple Calgary landmarks. For their efforts, they have won a long list of industry awards and accolades, and have earned an unrivalled industry reputation for their collaborative skills, their speedy delivery, and the superior quality of their design.
Kevin Harrison joined _SA in 2003, and he later over as principal in 2018. He was first attracted to the firm by the many iconic projects in their portfolio, and he stuck around because he was inspired by the values and philosophy of founding architect Jeremy Sturgess. When Jeremy decided to take a step back, Kevin was excited by the opportunity to step in and continue his founding legacy of boldness and creativity.
Under Kevin's leadership, _SA has continued to take on a multitude of project types – everything from city-shaping initiatives such as energizing civic buildings, fire stations, and bridges; to world class cultural attractions; to single-family custom homes. And though the project commenced before he became principal, Kevin has overseen a significant amount of the office's progress on the City of Calgary's Green Line – when complete, it will be a 47-kilometre-long light trail transit (LRT) line with 28 stations.
"Over the past few years, we've continued to do some really exciting work," Kevin says, "and I think we've gotten that work based on our four decades of existence. We've really developed a track record, and now we're building on that track record. We're really excited about how the last couple of years have gone, and we're excited about the future."
When Kevin became principal, his vision for _SA was "not necessarily to go in a new direction" – instead, he says, he and his team wanted to "build on the legacy Jeremy had already established."
"The firm was already known for pushing the boundaries of architecture and creating really strong and innovative and evocative work," he says. "That's still our intention, there's no question about that. As long as this office exists, that's always going to be our intention."
According to Kevin, the only thing he really wanted to see changed, if anything, was the public perception that _SA was just one person. He says their office has always been "built on collaboration and team involvement," and that Jeremy Sturgess always promoted those values and emphasizes the importance of his staff. Naturally, however, because his name was in the title, a lot of the focus ended up on him. With this new phase of _SA – with "a _SA 2.0, so to speak" – Kevin wants to make it clear that their success is a credit to their whole firm.
"The simple fact of the matter is the work that we do cannot be done by one person," he explains. "In fact, it cannot be done by two people. It can only be done with a capital-T Team. I really want to push that. It's not just me. It's not just Kevin Harrison that's running this office. We have a really fantastic team here creating really great work."
An example of that great work is the aforementioned Green Line – which is the City of Calgary's single largest infrastructure project ever, which _SA has been involved in since 2014.
"That's been an amazing project for us, because it's really allowed us to get into the particulars of how we can contribute to shaping our city," Kevin explains.
"It's also so impactful and important," he adds. "It's all about offering access to essential amenities to everyone. That's really significant. It's significant for our office and significant for the city."
When complete, the Green Line is expected to extend from the North Pointe Station south along Centre Street, underground through the downtown with below-grade stations, and continue south to the Seton Station. _SA is responsible for the design of stations, facilities, urban integration, and the architectural design concept. The project scope includes functional design phase, reference concept documentation, and technical performance requirements.
The 28 stations will have to respond to a wide variety of conditions, from older inner-city communities to newly planned suburbs. According to Kevin, a lot public engagement has taken place to help them design transit plazas, bus terminals, parking lots, and cycle and pedestrian connectors for stations either at grade, underground or elevated.
Currently, _SA is working on the "downtown portion" of the project, and Kevin says "there is still a substantial amount of work to be done from a design and drawing perspective."
"It's significant work right now. There are a lot of challenges that are associated with working through the downtown, since the downtown is a truly established community. There are a lot of stakeholders and a lot of adjacencies and a lot of politics."
"But that's really what excites us," he adds, "and that's what will make the end-result powerful. When you have all these forces pushing and pulling you, it actually makes you more creative, and it gets you to pursue opportunities that you might not have if you just had a blank slate."
The Green Line still has "many years to go before its ultimate completion," Kevin says, but he anticipates the majority of _SA's work will be completed by the end of this summer. He says "a lot could still happen to change that," but that the city, province, and project team are all highly motivated to see the project move forward.
"Over the next few months, the hope is we'll be really able to gain some traction – pun intended," he says. "We all want to make this thing happen."
Elevate the everyday
In addition to the Green Line, _SA has spent the past few years working on a wide variety of projects. In particular, they have been doing a lot of multi-family and mixed-use buildings – some have been within Calgary, a couple in Canmore, and some outside of Alberta. They have also been doing a lot of food and beverage-type work, which Kevin says the firm has really embraced "as a balance" to their larger projects like the Green Line.
"The Green Line is a project that has an extremely long gestation period," he explains. "We've been working on it since 2014. So, it's nice to get a smaller project, like a restaurant, where you can go from concept-to-completion in as little as four-to-six months."
_SA also has a history of working in the mountains. In 2016, for example, they won the Governor General's Medal in Architecture for their work on the Glacier Skywalk in Jasper National Park. That's a legacy they want to continue.
"We continue to be inspired by that mountain-scape," Kevin says, "but we want to continue producing architecture that's not ubiquitous, that is new and creative and powerful. We have some projects out there right now that I think we're meeting that challenge."
"We're working on some extremely significant projects," he adds, "both within the city and outside the city. We're doing a lot of really fun stuff. We're doing the kind of projects that get us excited to wake up in the morning and come to work."
Again, Kevin reiterates that they are working in a variety of sectors, on projects ranging greatly in size and scope, but he says the constant in the work is the "imprint" they are making.
"We're doing the kind of projects that leave a meaningful imprint," he says. "We're doing work that creates a connection between people and place. That's what drives us. On all the projects we're doing, our goal is to create an extraordinary environment that 'elevates the everyday.' That's what we tell all of our clients, and that's truly what we try to achieve every single time."
Moving forward, _SA will continue to strive to "elevate the everyday," even and especially as the firm grows. As for what form that growth will take, Kevin admits he's not sure yet.
"Ultimately, no one really knows what the future holds," he says. "What we do know is that it's really important to be true to our values and be true to our history."
"So where are we going? From my perspective, I want to see this firm become the world's most sought-after architecture and design firm. Perhaps that's an audacious goal – but if you don't have goals, then what are you doing? You're standing in place, in my opinion."
"So how are we going to get there? Well, I think the potential lies within our team. I'm really inspired by the team that we have. I think we have a great core group that can do basically anything. I think we have a team that can take on any project. I think we have what it takes to go anywhere we want to go."
For more on Sturgess Architecture, their team, their culture and values, and their many city-shaping projects – including more on Calgary's Green Line – visit http://www.sturgessarchitecture.com/