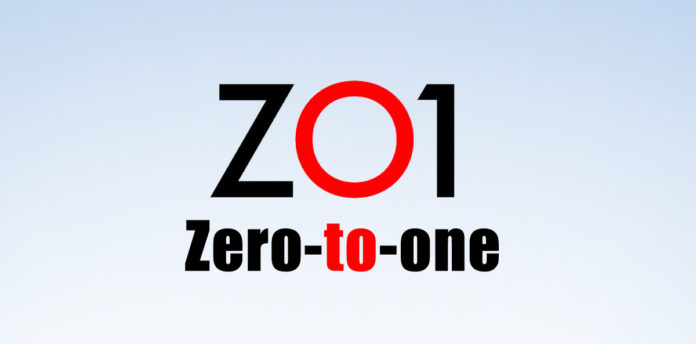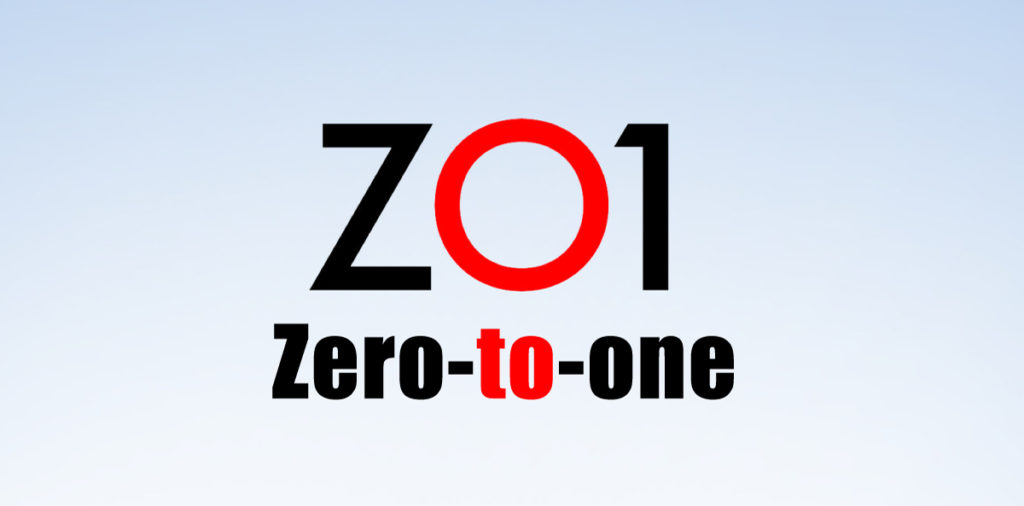 Zero-to-one
ZO1 is a progressive architectural practice that focuses on sustainability, buildability, and enhancing the end user's experience. Co-founded Bonnie Chan and Derek Leung started the practice in 2020 with the mission of creating responsible, sustainable, economically viable developments with innovative and creative design solutions. They believe every project – whether it's a large-scale intensification mixed-use development or a simple house – could benefit from their knowledge, construction experience, and teamwork-based approach.
"We strongly believe in the power of teamwork," Bonnie says. "We believe that each member of the development process has something special to offer, and that every stakeholder, client, city official and consultant involved is a winner in our 'zero-to-one' development experience."
"We measure our success by how well we work with others," adds Derek. "Together, we create timeless buildings and places enjoyed by both the end users and community alike."
Both Bonnie and Derek have over 16 years of extensive architectural design and construction experience in Ontario and Hong Kong. Between them and their senior staff, they have in-depth knowledge and construction experience in multi-use residential programs including condo, rental, seniors, assisted senior programs, and student residence. They are also experienced in designing luxury office, retail, hotel, and master planning on new communities. Their works have been repeatedly recognized by the BILD, OHBA, and Woodworks awards, as well as with the 2019 Queen's Pick.
Since teaming up and commencing ZO1, Bonnie and Derek have already contributed to a number of anticipated projects. Highlights of that list include' 8188 Yonge' in Vaughan – a 282-unit mixed-use condo development, which is in construction now – and '105 Sheppard East' in North York – a 58-unit mixed-use boutique condo where sales are due to launch in the coming months.
On 105 Sheppard East, the client is Trulife Developments. On 8188 Yonge, the client is both Trulife and Constantine Enterprises inc – both are ambitious and visionary developers focused on working in prestigious Toronto neighborhoods. According to Bonnie and Derek, ZO1 is an ideal design partner for developers like them. They believe their company is well-positioned to work with both established developers as well as up-and-comers.
"We are also very experienced at working with developers who are just starting out," Bonnie says. "Or maybe they've been doing single-detached or subdivisions for 20 years and would like to do their first condo – we're very good at helping them make that transition. We're often really excited at helping people and companies grow. That's our culture."
Derek credits that ability to his and Bonnie's personal involvement with every project. ZO1 can do large-scale projects, but they remain a boutique firm, and the principals are hands-on with everything they do. They can provide each client with personal advice and guidance, backed by their many years' shared experience and their mutual track records of successful project delivery.
"We're not a big firm," Derek says. "We're boutique. We're personally involved in every project and we personally deal with every client. If they have a question, we can respond to them quickly. I think that's pretty unique for our sector. We believe our clients truly appreciate that."
Full service architects
In addition to Trulife and Constantine, ZO1 has also worked with developers such as Vrancor Group, Addington Developments, MML Development, Liberty Developments, Branthaven Homes, JD Development Group, New Horizon Development Group, Emshih Development Inc. and Silvergate Homes. Bonnie and Derek believe that clients of that calibre are drawn to ZO1 due to their in-depth understanding of developers and their needs. They know how to maximize space and value, they have a history of earning approvals in short times, and they have the ability to work strategically with builders and trades in order to expedite the delivery process.
ZO1 is able to do all that, Bonnie says, because they are "truly developer-architects at heart, and we understand the risk each development takes on."
"There are many different types of architects out there in the world," she says. "We're the type of architect that's strictly trained and focused on strategic planning and delivery for real estate business."
"We also focus on aesthetics and providing sustainable buildings in harmony with their unique environment," she adds. "But we balance the aesthetics with the construction budget so we can bring projects to reality."
ZO1 is also very experienced at working with cities and municipalities, especially in the Greater Toronto Area. By using good urban design strategies, they not only earn approvals, but they regularly increase the yield of units and density approved on a single site. They do that without compromising livability for the residents, and while still enhancing the streetscapes and the cultural attributes of the existing communities they work in.
"We merge the vision of the city and the vision of the developer into one single solution that achieves the goals of both sides," Bonnie says. "We take pride in that."
Marketability is also an important metric for ZO1 and all their projects. They take pride in ensuring that everything they design is not only cost-effective for the developer but also appealing to the end users and purchasers. Derek believes the key to that consistent appeal often starts with the locations they work in, and they often assist developers with choosing those locations:
"Our services start with land acquisition and go all the way to project delivery," he says. "We do it all."
Derek also credits the commercial success of their projects to the way the balance they strike between indoor and outdoor spaces. He and Bonnie have historically made outdoor spaces a priority in their works, and since the onset of COVID that emphasis has only grown.
8188 Yonge, for example, includes 30,000 square feet of outdoor amenities. That includes a swimming pool with sun deck, yoga and exercise space, a lush park, a kids' play area, barbecues, a dog park, and a meandering walkway.
"Outdoor amenity is considered a huge bonus for buyers," Derek says. "Especially during the pandemic, we saw a real need for them."
"Our designs respond to the market," Bonnie adds. "That's what we do. I think that's a big part of why our projects are so well received."
It also helps that ZO1's projects are delivered to a high standard of quality and built to stand the test of time. The firm ensures that consistency of workmanship by developing strong relationships with their building partners – partners like Gillam Group, who they are currently working with on 8188 Yonge.
"As architects, we work very closely with the builders," Bonnie explains. "We meet with them every week. We make sure there's no misunderstanding between design and construction."
"We're also very close with the trades," she continues. "We're not just architects who hand over a design and go home. We follow through all the way to completion. That's what it means to provide a full service. We make sure the buildings are being built to the design intent."
Sustainable and socially responsible
ZO1 loves to integrate sustainability design into their architecture. As an example, Bonnie and Derek cite their recent work on a condo project in Waterdown, Hamilton. There, they shared the developer's vision of sustainability, and they had opportunity to integrate the design with environmentally friendly technologies / materials. Those included: geo-thermal facilities, PV panels, permeable pavement, a high performance building envelope system, a Variable Refrigerant Flow (VRF) HVAC system, an energy recovery ventilator system, and more.
That project also included passive design measures, such as orientation and massing of the building to minimize heat loss and shadow, strategic underground parking designed to free up the unexcavated area for landscaping, and minimizing heat island effect. Among all the sustainable design measures and strategies, Bonnie and Derek still believe passive design measures are among the most valuable.
Furthermore, ZO1 is open to responding to the new ideas and the visions of their clients. For example, at the behest of a customer, they are now designing a 30-storey residential tower in Downtown Hamilton, of which the tower is going to be constructed in precast structure. They believe that project could be one of pioneer precast structured highrises in the Greater Toronto and Hamilton Area.
ZO1 also embraces urban design principles in each project they work on. The firm's architecture not only focuses on healthy intensification of the site but also on creating an appropriate built forms and forming positive neighborhood relationships. In the early design and planning stage of a job, they start considering various design options such as creating sufficient separation with neighbour, landscape area, shadow impacts, wind study, use of materials in harmony with neighbourhood character, generating activated street frontage, weather protected overhang for positive pedestrian experience, and massing articulation. Bonnie and Derek believethat good architecture is not defined by how luxurious it is decorated but by how well the building and end users' living space i into the neighbourhood.
The personal touch
Currently, ZO1 has a number of exciting projects in active development. As previously mentioned, 8188 Yonge in Vaughan has started construction on site, while planning for construction on 105 Sheppard East in North York is underway. Bonnie says that both projects have been "extremely well received by their cities and communities," and that sales have reflected that reception. 8188 Yonge, for example, is over 90 per cent sold out.
Other current projects include 'Summit, Lions Lookout' – 175 townhouses and stacked townhouses in Huntsville – and '213 King St W' – a 30-storey mixed use rental high-rise in the core of Hamilton's Downtown. Again, Bonnie says those plans have been "very well received by the city and the clients."
ZO1 also has a number of projects in the planning stages. That list comprises some very large projects, including: a six-storey condo with 200 units in Mississauga; a 600 unit, multi-phased midrise community in Waterdown, Hamilton; a 14-storey mixed use condo building with 350 units in Vaughan; and a project in Markham which will comprise three buildings between 25 and 30 storeys each, for a total of up to 900 units with grade related retail.
Moving forward, ZO1 wants to continue down the path of doing bigger projects, but they don't necessarily want to get too much bigger as a company. In their year-and-a-half of operation, they have grown into a staff of 18, and they are fairly comfortable at that size.
"We want to keep the size of the firm in the small-to-mid scale," Bonnie says. "Derek and I want to be able to personally attend to every developer's project. We don't want to have to send someone else. We want to put our personal touch on every project we do."
"We also want to make every project unique," she adds. "For each and every one of our projects, we're interested in doing something different. We don't want to get married to one aesthetic. We can do everything – traditional, modern, and transitional – and we want to do everything. If you look at our portfolio, all of our projects look very different and relate closely to their associated existing neighborhood, and that's the way we like it."
Where ZO1 does want to grow is in the size and scope of their projects. At the same time, they welcome opportunities to do smaller-scale projects, if the projects are unique and fit their values.
"Because we're a boutique firm, we can pivot and do a luxury home," Bonnie says. "We don't just have to do 1,000 units at a time. We can also take on smaller projects. We welcome projects of all scales, and we approach them all the same way. We provide the same attention and quality of design."
In the future, the firm is particularly interested in pursuing opportunities in affordable housing, even if they have to start on a smaller scale. That's in line with their vision of doing work that "contributes to society," no matter the size or sector.
"We want to do projects that make a difference for the community," Bonnie concludes. "We want to deliver projects that help the young, the old, and the less privileged. We want to be able to give back more and more as we grow."
For more on ZO1, their team, their mission, and their past, present and future projects, visit http://zo1.ca/