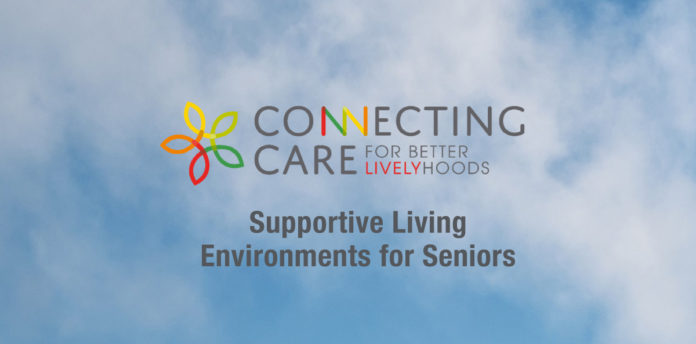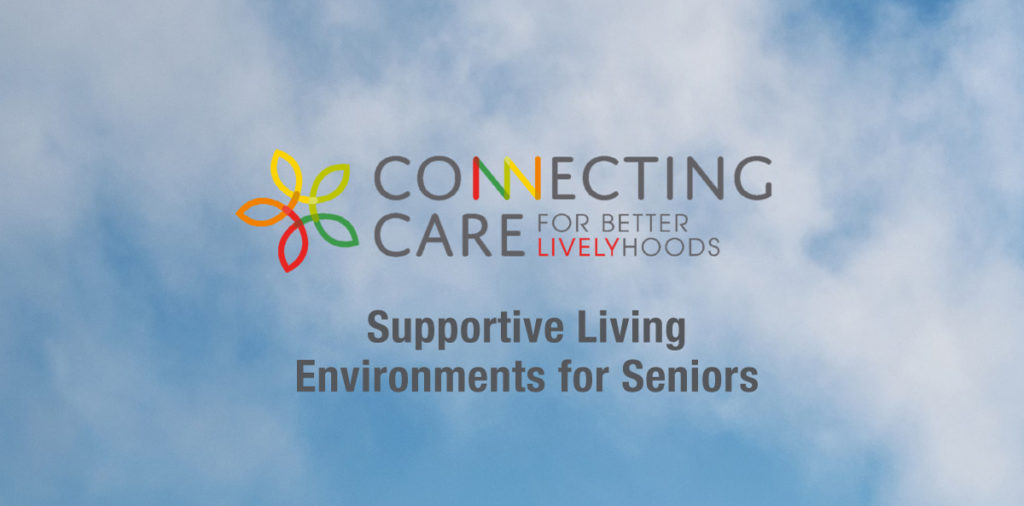 Supportive Living Communities for Seniors
Connecting Care (2000) Inc. develops and manages senior congregate housing and communities in Western Canada. Keeping the well-being of residents at the forefront of their practices, Connecting Care combines independence and activity with high quality of care to promote active, healthy lifestyles for seniors. Points West Living LP is a leading provider of quality supportive living space in Western Canad
In July of 2019, the Board of Directors of Points West Living and Connecting Care announced that Linda Revell would replace Doug Mills as President and CEO. Revell, current President and CEO of Points West Living and Connecting Care, noted that after previous experience in provincial and regional health care roles, she felt prepared to take on her new position at Connecting Care and Points West Living.
"It brought me back to healthcare," Revell reflects. "Going to policing was excellent because it gave me leadership exposure and executive accountability. I went from running long-term care facilities and programs to running corporate services. That rounded out my experience as a leader and enabled me to have seasoning and experience to take on the President and CEO role at Connecting Care and Points West Living."
Just as Revell took position as CEO in 2019, Connecting Care celebrated its 20th anniversary. In those twenty years, Points West Living and Connecting Care have seen exponential growth. Its foundational roots and continued success are traced back to its foundations in Alberta.
"It is actually a homegrown Alberta success story" outlines Revell. "We are Alberta-based. We were founded by three individuals situated within Alberta. We have grown over the years to not only own and operate our own communities, but we also provide third party management services, operational services, and development services to other owners or senior housing facilities or communities."
Aside from employing around 1,500 individuals, Connecting Care provides services to 3,000 seniors across three provinces. Points West Living currently lists eleven locations. Two of these active lifestyle locations—Three Robins Red Deer and Three Robins Stony Plain—were opened within the past two years. The expansion of Connecting Care's operational services continues.
"We actively provided development services to an expansion known as Points West Living Red Deer Phase 2 which recently opened. We are also working on development services for a new community in Airdrie, Edmonton, and a number of others," notes Revell.
Connecting Care is a leading provider in supportive living spaces because of both their philosophy and their ability to adapt. When thinking about residents, Connecting Care has caring professionals who are dedicated to service. They value the uniqueness and skillset that each person contributes while building positive and engaging environments.
Part of building such an environment is a belief in the dignity of individuals and the hospitality of the environment. Connecting Care and Points West Living follow the Eden Model of Care, which encourages people to engage in healthy lifestyles by contributing to the community. Revell speaks highly of the positive influence of the Eden Model of Care.
"It requires organizations to focus on those who they serve and to ensure that everything we do tries to create living environments for seniors that decrease the three plagues of senior congregate houses—loneliness, helplessness, and boredom," outlines Revell.
Such care is only part of what sets Connecting Care and Points West Living apart from other providers of care and other communities. They have also shown an innate ability to adapt. Revell likes to use the term "evolve" to describe the stages of growth and adaptation that Connecting Care and Points West Living have undertaken to both grow within and survive through a pandemic.
"We became bigger and more complex quickly," shares Revell. "I was asked to work with the management team of Connecting Care to take it to its next evolution and to build the skills and competencies to take on the work we had now and the work we needed to take on in the future. We all know that the population of seniors is growing and the demand for innovative and supportive housing for seniors will continue to grow as our population ages. Then, within six months of arriving, we had a pandemic hit."
Connecting Care and Points West Living thrived despite a pandemic because it recognized demand for innovation and did so within the confines, needs, and rules created by a pandemic. In fact, Connecting Care operated within the pandemic so well that it received a National Healthy Workplace Award in 2020.
"Our focus in March 2020 shifted from normal operations and normal development to managing within the COVID-19 environment. Our focus became keeping our seniors and employees safe, healthy, and alive. I am very proud of the performance of the organization, and you will see by our report card that we did phenomenal work during the pandemic, and our performance was exemplary," remarks Revell.
Some of their success during the times of the pandemic came from supporting and developing their IT systems, especially since operations during COVID moved predominately to digital and online spaces.
Revell adds, "You cannot run any business today without a strong IT system. We recognized, based on feedback, that we needed to improve our IT support and we started implementing those changes. That investment paid off. We needed to do everything on a digital platform. If we had not started our investment in improving and bringing up our IT prowess, we would not have fared as well during the pandemic."
Revell notes that their investment in a stronger IT system also allowed Connecting Care to ward off a substantial increase in hacking attempts during the pandemic.
The continued success, as Revell indicates, comes down to collaborations and partnerships with exemplary individuals that share the same values of dedication and service. All partnerships, including those with builders or health authorities, are working towards the same goal of seeking innovative methods to create healthy and supportive living environments.
"You don't achieve the performance that we had alone," Revell reveals. "You work with your partners, suppliers, third party owners, and health authorities. You keep a senior safe by engaging in partnerships and collaborating with others. That is what we demonstrate. Not only do we have to turn on a dime and adjust to serve better, but we also collaborate effectively with our partners and our communities to ensure that those we serve and those who serve are also supported."
One example of a partner that Connecting Care collaborates with effectively is Shaw Business. They rely on them to provide their facilities with reliable, high speed internet at affordable prices. That partnership played an important part of the company's recent IT upgrades, and Shaw Business' services enabled Connecting Care to continue operating effectively throughout the pandemic.
Moving forward, Connecting Care believes that by collaborating with partners like Shaw Business, and by continuing to adapt to the needs of the market, they will be able to carve out a future of success and growth. Revell suspects their continued evolution can be achieved by watching for changing demands and applying new innovations.
"Our plan is to grow," projects Revell. "You want to grow where you can add the most substantial amount of value. We think we can add value to the senior congregate housing industry. We know that the needs of seniors are changing, and the demand of what they want is changing. We want to continue to be nimble. I do think the future is bright."
As leading developers, community managers, and providers of senior care, Connecting Care and Points West Living will continue to build and operate environments that promote healthy and happy lifestyles. Such care can only happen with a belief in collaboration and a dedication to serving others.


For more details on Connecting Care and Points West Living, their services, their locations, and their facilities visit—www.connectingcare.ca and www.pointswestliving.com