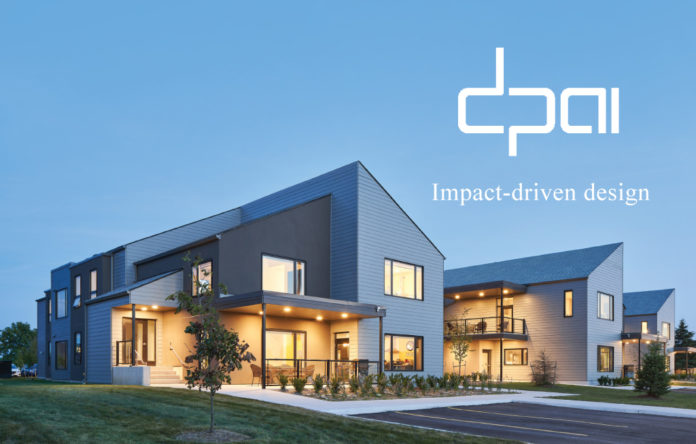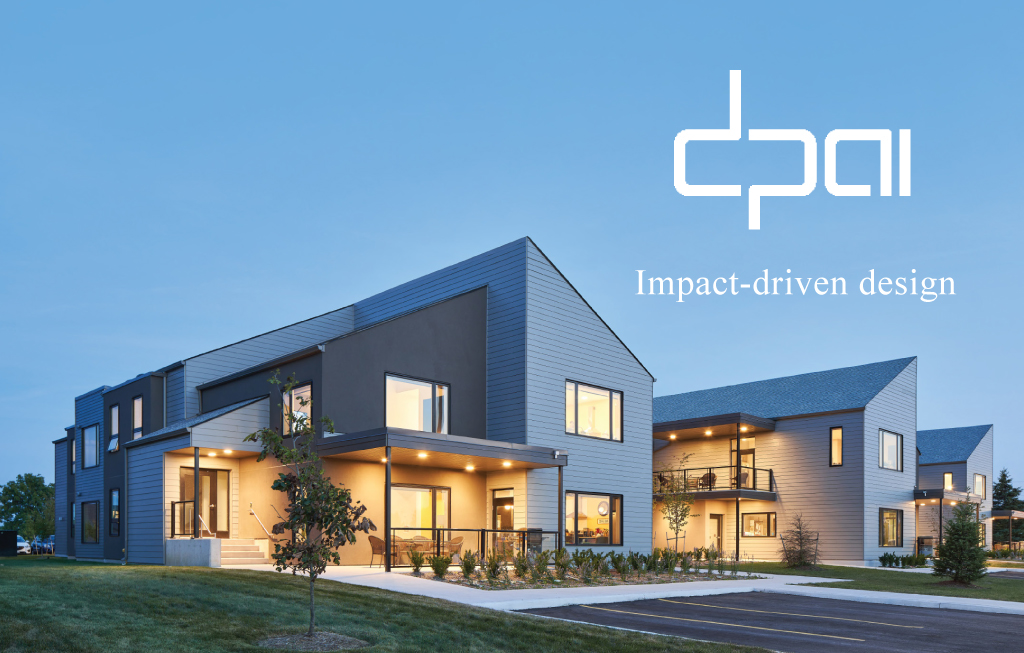 Impact-driven design
DPAI is an award-winning architecture, interiors, and urban design studio that focuses on achieving environmental sustainability and community strengthening through design excellence. Based in Hamilton, Ontario, the company views design through a people-centric yet holistic lens and prioritizes the end-user experience without sacrificing environmental integrity. DPAI's portfolio features impressive work across various industries and ranges from feasibility studies, master planning, urban plans, interior renovations, and new buildings. Their ability to resourcefully utilize their wealth of experience and create ingenious design solutions for complex projects sets them apart from other architectural practices in the industry.
DPAI was founded by Principal David Premi. After graduating college in 1985 and spending 20 years working for prominent Toronto architects, David decided to start a studio in his hometown of Hamilton in 2005.
"Hamilton was always a city in its own right, so it has really good infrastructure. The idea was to help and participate in creating that infrastructure while fulfilling our mission of shaping the world. We're about the impact. We're about making positive contributions and a positive impact on our community," David explains.
One of the first large projects the firm landed was the renovation and re-imagination of the Hamilton Central Library and Hamilton Farmers' Market – two of the city's most important cultural institutions.
"We were blessed with those projects, and they were very successful," David recalls. "They helped to launch DPAI into a pretty high public profile. They won awards all over the world."
In the following years, DPAI took on some other highly impactful projects, such as remodeling the Theater Aquarius to suit the community's changing needs. The firm also did some urban planning in downtown Hamilton and assisted in promoting intensification in some of the suburban areas by getting approval for a number eight or nine-story buildings.
At the core of every project that DPAI undertakes is the intense desire to serve the community and create a positive socio-economic and environmental impact. An excellent recent example of the company's dedication to strengthening the community is its involvement with Connect Communities in Hamilton.
Connect Communities is a transitional residence that assists people recovering from acquired brain injuries or stroke in redesigning their lives and staying connected with their community. The residence provides specialized services to inspire recuperating people to achieve their individual goals and empower them to create a productive life for themselves. David describes the organization as "really forward-thinking" and "a great client" and emphasizes how hard they work to be perceived as part of the community and not as a facility or an institution.
DPAI's architectural response to Connect Communities' desire to blend in with the community was to design the building so it looks like a group of regular residential houses. They also divided the building into six seven-bedroom apartments with the living and community spaces at the front. It also features three prongs facing the residential street to create an illusion of a series of houses rather than one gigantic building.
"So, the presentation of the building, even though it's a rather large building, looks like three relatively residentially-scaled houses on the street," David explains.
Collaboration and innovation
The key factors that set DPAI apart from the plethora of architectural companies in Ontario are its ingenuity and respect for collaboration.
"We are extremely collaborative," David says. "We're not driven by egos. We're driven by impact."
On every project, DPAI works hard to gain a complete understanding of their clients' visions, and then they work hard to explain that vision the other project stakeholders in order to ensure harmony. Carrying everyone along in this manner fosters mutual understanding among all the parties involved, thereby facilitating the project's completion in the most efficient way possible.
The firm's second point of difference, according to David, is their penchant for innovation, which allows them to excel at handling complex projects. He says that while other firms might shy away from complicated work, the team at DPAI embraces that complexity. They believe those jobs are where they can be the most creative and make the most difference. In David's words, "It is the complex projects that can really result in a high impact. "
By emphasizing those points of difference, DPAI has built strong relationships with their clients that have lasted years. According to David, the firm has been working with many of their clients for well over a decade.
"I think people trust us," he says. "And I think that's because we always have the best interests of our clients in mind. We always strive to achieve their goals and work within their budget. We never try to spend money that they don't have."
To that end, DPAI is always willing to challenge the client's vision and attempt to find them alternative solution that'll yield better results. According to David, they have a "willingness to take risks" and that willingness has allowed them to deliver outcomes that perform even beyond the client's imagination.
At the same time, DPAI also prides itself as a values-driven organization committed to transparency and honesty. The company does not shy away from accountability. The team at DPAI readily admits when they make a mistake and they work quickly to find solutions rather than getting defensive or playing the blame game.
That accountability – combined with the firm's success at meeting their clients' objectives, and generating their desired impact – is how DPAI has been able to retain clients.
The firm also retains employees – David says they have relationships in-house that also go back over 10 years. He describes the feeling in the office as "more like a family than it does like a workplace."
The leadership team comprises three partners – David Premi, Petra Matar, and Patty Clydesdale. Petra is an architect, Patty is an interior designer, and both have worked for DPAI for over 10 years. There is also another senior architect on staff, Pablo Navarro, who has 20-plus years of experience under his belt.
"We have some really good technologists. We have talented designers-turned-architects and great support staff," David says. "We have some really technically adept people who work hard and love what they do."
"We're always thinking about how we can improve processes and make ourselves better as a team," he adds. "We're starting discussions about finding a new flexible work model that may help staff balance their home and work lives better."
David believes that the staff's ability to adapt, objectively criticize their manner of operation, and find ways to work more efficiently helps them in delivering better quality to clients.
DPAI's employee count currently stands at 16, but David hopes it grows to 30 in the nearest future. Recalling some pre-pandemic events, David mentions how the staff would go away each year as a group to have some fun, party, enjoy nice meals, and see some architecture or art galleries.
"We would rent a bus or drive a few cars to Detroit for a weekend. We've also spent weekends in Pittsburgh, Montreal, and the Buffalo," he says.
Again, thanks to the supportive work culture and healthy relationships among the staff, DPAI has great employee retention rates. Many of their team members have been working at the company for over a decade.
DPAI's extended team of engineers and consultants also tend to be longstanding. The company strives to establish and maintain good relationships with professionals in the immediate community, but they sometimes work with Toronto firms.
As an example of such a partner, David cites CK Engineering – "They are one of the companies that worked on Connect Communities, and we have a really great working relationship. We know how each other works. We understand each other's MO, and we push each other to do things a little differently."
Regarding how the company relates with builders and contractors, David says he likes to approach such relationships "from a construction management or integrated standpoint." DPAI involves contractors and builders in all the decision-making processes with the owners and consultants, so everyone knows what's going on every time.
Currently, DPAI is working with CK on a net-zero mass timber office building in the core of Hamilton. They are also working on a new Central Library and Art Gallery in Sudbury as associates with WZMH Architects. According to David, "it's called the Junction East project, which is a very exciting project. We finished all the public consultations, which we lead, and the schematic design is also completed". The design firm was recently awarded another branch library in Niagara Falls and is doing some development work in downtown Hamilton.
Moving forward, David hopes to see more library projects in DPAI's future.
"Libraries are really great buildings because, in my opinion, they are probably the most important cultural institutions in cities and communities," he explains. "They respond directly to community needs and those needs are changing very quickly."
The firm also hopes to do some larger-scale projects. Although the confidentiality agreements of some projects restricted him from speaking extensively on them, David divulged that DPAI is currently looking at master planning an entire community towards a sustainable future.
Looking into the future, the goal at DPAI is to stay true to its values and have a positive impact on the world, either via community-building initiatives or sustainability initiatives. Besides building a sustainable community, David says they "want to create an environment where our team members can experience both professional and personal growth."
"We want our people to have a good balance in their lives," he concludes. "I don't believe that running a sweatshop or making people work too hard all the time is a positive or healthy thing for anyone. I think the work suffers because of it."

For more on DPAI, their past projects, team members, and driving values – and to get in touch with David and his team – visit https://dpai.ca/