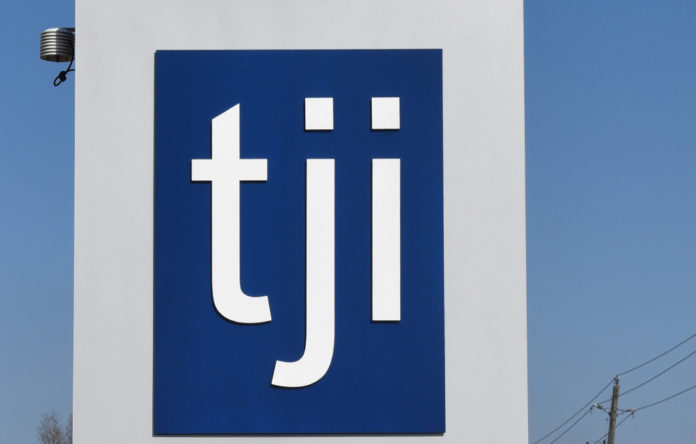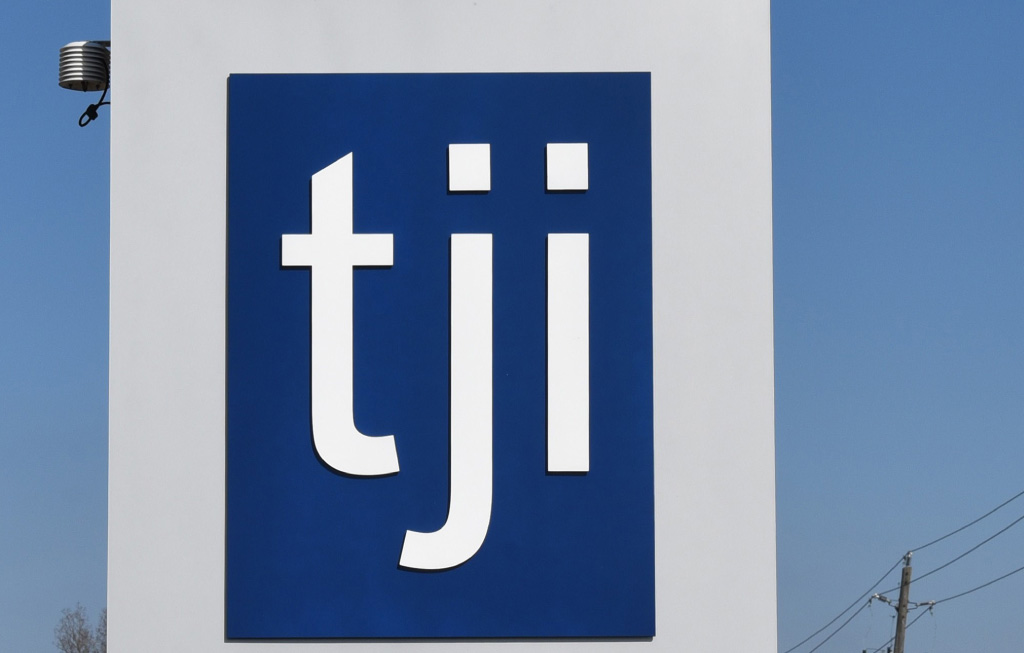 Giving clients confidence
TJI Multi-Trade Contractors is a longstanding and highly-trusted Ontario company. Since forming in 1979, they have progressively grown their reputation and expanded their service offering. Today, they are known for offering client the very best in electrical, instrumentation, communication and fabrication services in the province. They are also known for their commitment to getting better – to becoming safer, more efficient, and more client-focused with every passing year.
In the last three years especially, TJI has undergone a major evolution in efficiency. Under the leadership of President Anthony Tofano, the company has heavily invested in modernizing their operation and improving their already industry-recognized service. As a result, their reputation is as strong as it's ever been.
Prior to taking over TJI, Anthony trained as an electrician, and spent 15 years working as an Electrical Division Manager for another contractor out of Niagara. He also sat on the Board of Directors for the Electrical Contractors Association of Ontario – that's where he met TJI's past president, who was also on the Board. When that previous owner decided to sell the company, Anthony says, "I was fortunate enough that he came to me first."
"He thought I'd be a great fit," he says. "And I was definitely intrigued. I knew it was a good company with a good reputation, but I also knew there was a lot of opportunity there. I thought I could make a difference."
In his previous role at his previous company, Anthony had earned experience being "proactive," being "aggressive in the market," and "using a lot of modern software and project management strategies." TJI's previous President knew all that about him, which is why Anthony was his first choice as successor.
"When he brought the offer to me, he was open about how the business had been stagnant for the past five years," Anthony recalls. "The owner had stepped away and was already semi-retired. He wasn't taking any risk or trying to grow, he was just maintaining the status quo. But he knew where I came from, and he thought I could bring a breath of fresh air to TJI."
"When I explored the company and looked into things, I found what he said to be very true," Anthony continues. "They were archaic in a lot of what they did, and there was a lot of revenue that was potentially there for them but they just weren't going after it. There was a lot of room for growth."
At the same time, he adds, the work that the company doing was always top-notch. That was never in question.
"They had a great reputation in the industry," he says. "Their quality was really good. Their clients really liked them. They were doing a lot right. There was just a lot of upside potential."
Over the past three years, Anthony has helped TJI realize that potential in a number of ways, and the company has changed a lot. For example, they have upgraded their estimating capabilities by investing in modern technology.
"The company used to do things by hand, or they used excel spreadsheets they had developed themselves," Anthony explains. "It was a painstaking process they used. So their ability to estimate work was limited. We brought in some modern established software that allowed our team to estimate more accurately and estimate a lot more, by quite a bit. And, of course, the more you estimate, the more potential work you're going to get."
The company also introduced new project management software, which similarly upped their efficiency.
To the same end, they added new roles and hired new employees to fill them. For example, they brought on people specifically to work as 'schedulers.'
"They just do schedules," Anthony says. "Schedules in our market are very important. Because we have people who just focus on schedules, our schedules are very accurate. They go out with a lot of detailed information that the client loves to see."
Those kinds of upgrades very quickly paid off for the company. In year one of Anthony's tenure, TJI doubled in revenue. In year two, they increased it another 10 per cent. In year three, revenue dipped as a result of COVID – much of the company's work is in the petrochemical sector, which was hit very hard – but they still maintained the majority of their market.
"Over the two years prior, we had earned a lot of confidence from our clients," Anthony says. "Of the work that was out there, a very good share was going our way. Even though it was a down year, we were very happy with what we were able to accomplish."
Over the past few years, even amidst the challenges, the company has also expanded their service offering – that's why they changed their name earlier this year. The business used to be known as 'Tee-Jay Electrical & Instrumentation Services.' They changed it to 'TJI Multi-Trade Contractors,' because they do offer multiple trades, and they wanted prospective clients to be aware of that as they expanded and reached new markets.
And clients have taken notice, Anthony says – both new and existing customers have reacted extremely positively to the company's evolution.
"The response from our clients is that they see the difference," he says. "Our workmanship in the field has always been A1. That hasn't changed. But project managers from the clients are reaching out to us now and saying 'We just want to let you know that we really appreciate the quality of project management and paperwork coming out of your office.'"
"They love that we're so on top of the projects and its schedule," he adds. "They always know what's going on and what to expect from us. That's what really sets us apart – it's our efficiency, our organization, our estimating, our RFI's, our scheduling, and, of course, our execution. That's what gives our clients a lot of confidence."
Also confidence-inspiring is the company's commitment to safety – which is reflected in their company slogan, "SAFETY-SERVICE-EXCELLENCE." Their project management teams, along with their skilled field team members, work hard at keeping that commitment at the forefront.
"Our safety culture is extremely important to us, and always will be," Anthony says. "We're proud that we're going over five years without one lost time incident."
Anthony credits that achievement to the the guidance of HSE Manager Jake Thompson, and to the buy-in from every member of their staff. He says that safety is TJI's "number one priority," and something they promote to all employees at all times.
"A lot of companies don't like to spend money on safety; they see it as an overhead. We look at it completely differently. We look at it as a priority. We put a lot of time and money and effort into making sure our employees go home to their families every day. That's always going to be our way."
Work hard and be nice
Currently, the majority of TJI Multi-Trade Contractor's work is in the petrochemical industry. Their goal is to diversify and expand beyond that pool in the near future, but in the meantime they are working on some significant projects, and bidding on contracts ranging in value from $50,000 to $60 million.
"We have a significant range," Anthony says. "We're able to execute large-scale projects, and we have a team that has the experience doing those projects. At the same time, we're not so far ahead of ourselves that we'll turn our nose up at smaller projects. We'll do it all."
Anthony believes that clients in that wide range mostly choose to work with TJI due to their cost-competitiveness and their quality – both their quality of workmanship, and their quality of paperwork, which they have worked so hard to enhance. At the same time, Anthony says that it helps that they know they will enjoy the experience.
"We take pride in our workplace," he explains. "People want to work for us, and work with us. We promote a really positive attitude in our work environment. I think that goes a long way."
When they took over the company, Anthony and his General Manager, Scott Sipkens, sat down and had an important conversation about the kind of corporate culture they wanted to achieve. They agreed right from the start that they were not going to hire based solely on talent.
"Their skillset has to be there, of course, but just as important is their personality," Anthony says. "They have to have the ability to work with others, and they have to have the ability to work with our clients in a positive way. We don't want people who are confrontational all the time. We want people who have good attitudes, who are nice to people."
"We have a picture in our office," he adds. "It's a big picture. It says 'Work hard and be nice to people.' That's our philosophy in a nutshell. We believe that if you work hard and you're nice to people, then nine times out of 10 you're going to have good results."
"Scott and I are very proud of our team," he concludes. "The professionalism they exhibit is what sets TJI apart."
Moving forward, Anthony says that TJI will continue to promote their 'work-hard-be-nice' philosophy as they grow, add new team members, and enter new markets. He explains the petrochemical sector will most likely continue to be their "number one revenue provider," but he also wants to see what else is out there.
"We want to take some of our eggs and put them in other baskets," he says. "Part of our plan for the end of this year is to start moving into the industrial fields outside of petrochemical, and also start going after some commercial and institutional work."
In preparation of that growth, company is currently in the middle of expanding their office, adding on roughly 5,000 square feet of office space. Once construction is completed, likely by summer-time, they will start looking for some key people with experience in those prospective sectors.
"We want TJI to be a premier multi-trade contractor in all ICI sectors," Anthony says. "That's our vision. We're hoping by the end of 2022 we'll be doubling our revenue once again."
For more on TJI Multi-Trade Contractors, their history, their many services, and their commitment to safety and technology – and to get in touch with Anthony and his team – visit https://www.tji.on.ca/