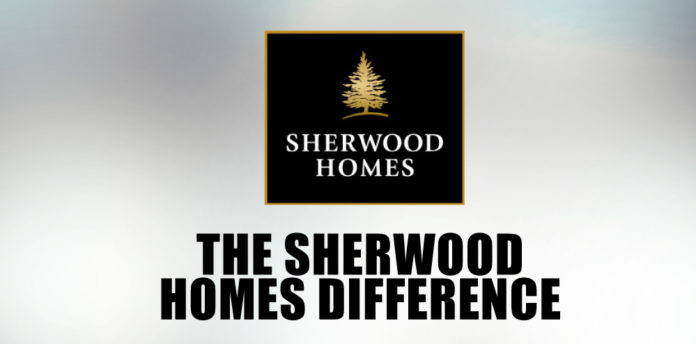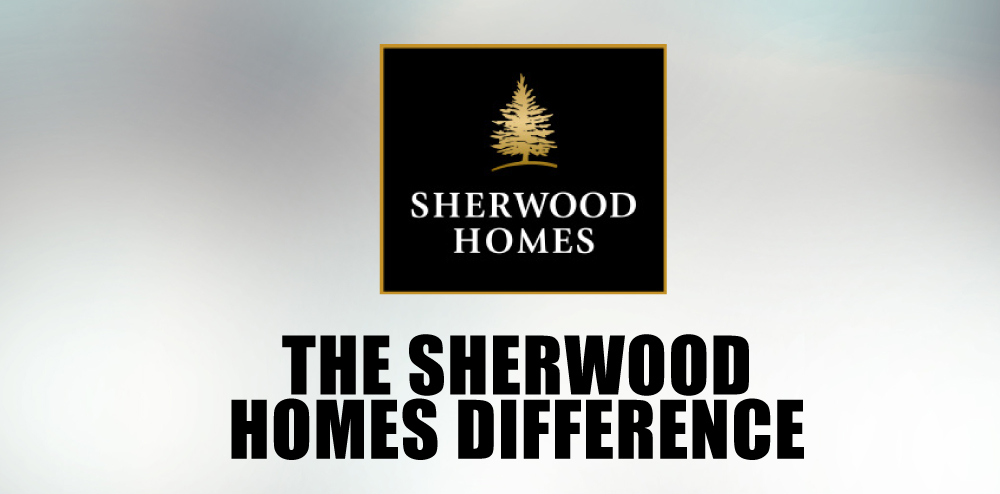 The Sherwood Homes difference
Sherwood Homes is a longstanding Ontario builder and developer of master-planned communities. Over the past 25 years, they have consistently demonstrated a deep commitment to craftsmanship and attention to detail, and they have developed a reputation for quality products and quality service. No matter what they are delivering – from bungalows and two-storey homes to townhomes and mid-rise condominiums – their buyers trust that they will be getting a high quality product, along with personalized service throughout the entire home buying and building process.
"We know that a home is more than just a house," says Jennifer Muller, Director of Sales and Marketing & Customer Experience. "That's why we strive to give every customer a new home that exceeds their expectations – in design, quality, durability, innovation, and customer service."
"From the time you step into one of our sales offices to long after you've moved into your new home, we are with you every step of the way," she adds. "That's the Sherwood Homes difference."
Recently, Sherwood Homes teamed up with Calibrex Developments in order to better promote that difference to buyers in the Georgian Bay area. Together, they launched the Georgian Bay New Home Centre – a convenient and accessible space where the two companies can showcase their wide selection of new homes ready to be built in seven different prestigious local communities.
The Georgian Bay New Home Centre is located on Highway 26, in between Thornbury and Collingwood. Jennifer calls that location a "one-stop shop for our purchasers."
"All of our communities are represented under one roof," she explains. "Customers are able to go through the map, figure out what location they want to be in, they're able to gain an understanding of what types of products we have, they're able to figure out what suits their needs. They can come off the highway and do it all under one roof."
"We've been there for just over a year and it has been very popular," Jennifer continues. "We've had really positive feedback. People really enjoy using the space. We have appointments booked seven days a week, from sun up to sundown. People are really interested in learning more about what the area has to offer and what products we have to offer there."
"If you want to buy a home in the Georgian Bay, this is the right place," she says.
And why would someone want to buy a home in the Georgian Bay? At Sherwood Homes, they believe there are many reasons – but near the top of the list is the unique opportunity to enjoy all four seasons. Residents of the Georgian Bay have access to golf courses and recreational trails when the weather is good, there are multiple nearby ski clubs for when it snows, and there's also the nearby bay, which is particular beautiful in the summer.
"There really is something for everyone to enjoy all year round," Jennifer says.
Of the seven communities on offer at the Georgian Bay New Home Centre, four are being developed by Sherwood Homes. Of that offering, two developments are at Lara Bay, which is a picturesque golf course community near the shore, "right in the centre of a four-season playground."
"At Lora Bay you are just minutes from the finest ski hills, fun waterfront activities, and superb golf – including the community's own award-winning 18-hole championship golf course," Jennifer explains. "Or you can just sit back and enjoy the peace and quiet of a sunny country afternoon."
"It's also about the people of the community," she adds. "Those projects have attracted likeminded individuals. The people that live there find that they quite quickly develop relationships with their neighbours. They fit right in. They become part of the community."
Lara Bay is also conveniently located. It's in close proximity to Thornbury and Collingwood, but the GTA is also easily accessible by car.
"It's quite a quick drive," Jennifer explains. "So in terms of lifestyle, residents are not sacrificing very much, and they're gaining quite a lot."
Buyers have responded strongly to that offering. The company's two communities are called 'The Cottages' and the 'The Masters,' and both have earned a lot of interest and have sold quickly. Recently, for example, Sherwood Homes commenced sales on an additional 53 lots in The Cottages. A week-and-a-half later, less than half those lots remained.
The other communities on offer at the Georgian Bay New Home Centre have also been received well. For Sherwood Homes, those include the 'Royal Windsor' in Collingwood, and 'Cobble Beach' in the Township of Georgian Bluffs.
The Royal Windsor is a five-storey condominium perfect for those with an active outdoor lifestyle, while Cobble Beach is a waterfront golf resort community set on 574 acres of uniquely rich and diverse landscape. The Royal Windsor will start construction this summer, while a number of purchasers already live at Cobble Beach. Again, Jennifer says the feedback from residents there has been exceedingly positive.
"People love living in these areas and in these communities," she says. "We get a lot of wonderful feedback."
Keeping promises
Sherwood Homes is a division of Reid's Heritage Homes – a company with an even longer history in Ontario, dating back all the way to 1947, to the foundation of Reid and Laing General Contractors. The founder of that company, along with his son, went on to start Reid's Heritage Homes in 1978. They started in Guelph, building a few single-family and semi-detached homes, and over the years they have expanded exponentially. They now build all across Southwestern Ontario, particularly in Guelph, Kitchener, Waterloo and Cambridge.
In 1994, Tim and Charlotte Blevins established Sherwood Homes with the goal of expanding the company's reach into northern Ontario. That division also found quick success and grew rapidly. They now build in various locations throughout the Georgian Bay, particularly in Collingwood, Thornbury and Owen Sound.
These days, Sherwood Homes' products can vary greatly in size and value. In the Royal Windsor in Collingwood, for example, their condominium suites can range from 660 square feet to 1,900 square feet in size. Their single family detached homes, meanwhile, have ranged from 1,200 square foot bungalows to 3,400 square foot bungalows.
In all cases, Jennifer says that what makes their product special is the strength of their designs. She believes that their floor plans – which are created in-house – are the company's "greatest asset."
"We put a lot of time and effort into our floor plans," she explains. "They are very carefully curated with our purchasers in mind. We take a very strategic approach. We make sure that every square inch is used efficiently. There's no wasted space. People are only paying for space that they'll use or enjoy."
Currently, for example, they are ensuring that the majority of their plans offers a "live-work space," so buyers have the option of working from home. The pandemic has made that more common than ever, and Sherwood Homes wanted to make sure their plans reflected that reality.
Additionally, Jennifer says, "flex space is really important."
"We offer people the opportunity to personalize their homes to suit their needs. Everyone has a different lifestyle and we want to attract people in various stages in life."
Sherwood Homes' plans are also "bright and airy," with lots of windows and lots of opportunity for natural light. They also take into account the "little things that people can overlook."
"We make sure there is a space for garbage in the garage," Jennifer explains. "We make sure there's storage space for bikes and golf clubs and ski gear. We put a lot of thought into the details. We're very mindful of how the customer is actually going to live in the space."
To that end, Sherwood Homes is also adaptable. They pay close attention to the changes their customers make to their plans, and if a change is common enough, they will usually alter their plans accordingly.
"If we notice a trend in some of the upgrades or selections that people are electing to do, we may adapt those changes as standard," Jennifer explains.
"We are always mindful of feedback of our customers," she says. "Our customers are the most important part of our business. It's integral to our success that we ensure that they are happy and satisfied with the product we deliver. We have to keep them in mind at all stages."
"We also proactively engage with our customers," she adds. "We open the door and ask for feedback. We see how they're doing, how they're handling the home buying experience, and if there's anything we can do to improve upon it. It's always our goal to reach out to our customers before they feel the need to reach out to us."
As a result of that customer focus, Sherwood Homes has been very successful at earning referrals and even repeat business. Within their Lara Bay community, for example, there are a number of buyers that are on their second or third home with Reid's Heritage Homes. There are even some fourth-time buyers.
"That definitely speaks volumes," Jennifer says. "It shows the respect we have for our purchasers. It shows that when we make a promise, we keep that promise."
Jennifer also credits that customer loyalty to the company's aftersales and warranty service. She says that when there are issues, Sherwood Homes is very responsive and very committed to correcting them.
"There are going to be issues sometimes," she says. "That's just life in construction. There are always opportunities for errors to happen. But when those errors are brought to our attention, we take it very seriously. We do everything we can to fix the problem."
"I think our customers respect that," she adds. "They see that we stand behind the product that we build. They see that the product we promise is the product we deliver."
Moving forward, Sherwood Homes' goal is to continue keeping their promises – especially in the Georgian Bay, where they see a lot of potential, even beyond their current offering.
"We've invested a lot of time, money and effort into this area," Jennifer concludes. "It's somewhere we'd like to stay. We're going to continue looking for new opportunities, and continue to build here for the foreseeable future."
For more on Sherwood Homes, their communities, and everything they have to offer, visit https://sherwoodhomesltd.com/
For more on the Georgian Bay New Home Centre, including how to book an appointment, visit http://fourseasonhomes.ca/