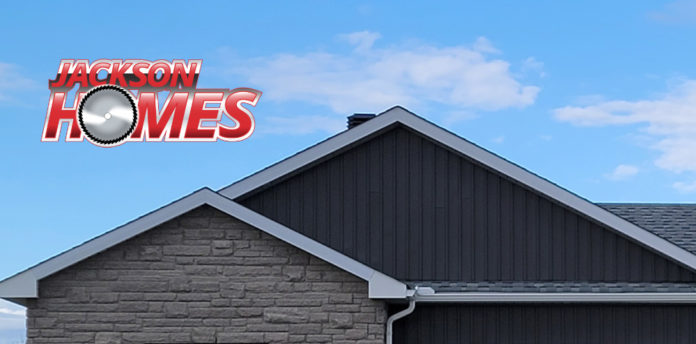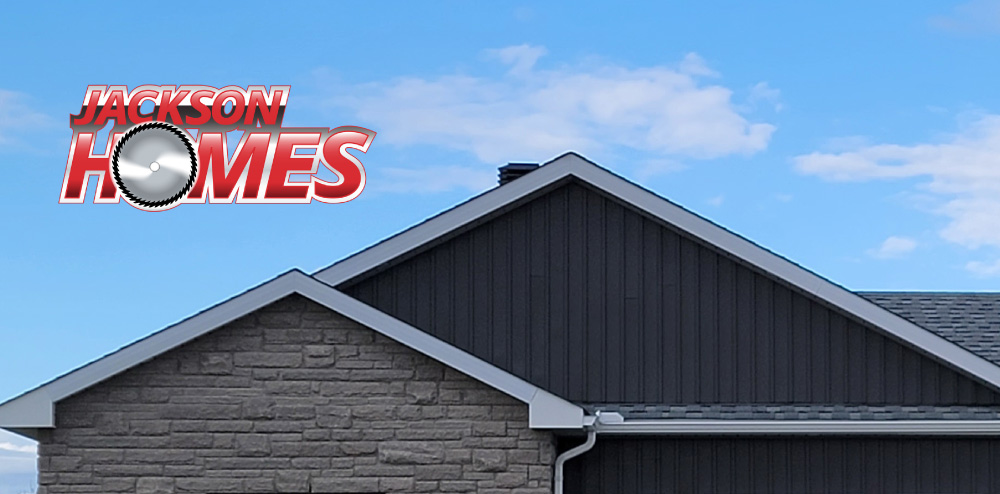 Family, Quality, & Affordability
Jackson Homes Inc. is a family-run and family-oriented building company that strives to construct quality homes that are both affordable and durable. Based in Carleton Place, Ontario, the company's focus is building new homes, but any project undertaken by Jackson Homes Inc. is sure to be met with quality craftsmanship that holds to the highest standards.
Jackson Homes Inc. is owned by Josh Jackson, who has a long history of working in construction. In fact, Jackson is a third-generation builder. Jackson started in the building industry with his dad. At six years old, he was cleaning job sites. At fourteen years old, he started shingling for his dad's company, and he started framing at sixteen.
It was only natural that he started his own contracting business at the age of twenty. He only had one employee at the time. This contracting business completed finishing work, decks, flooring, etc. By age 21 he framed a house with the current foreman of Jackson Homes Inc.– Jeff Atchison—and two other employees. Jackson explains that this was a significant moment in the history of Jackson Homes Inc.
"After that," Jackson says, "I started taking on more responsibilities as far as building inspections, permits, warranty jobs, ordering materials, etc. I was dealing with any of the job responsibilities for the entire company for my dad. He decided he wanted out of the spotlight, and I start Jackson Homes in October of 2008. A year or two later, I went out on my own. My dad when back to his own business and I built my own houses. So, we have two separate entities now."
While Jackson's team started by building about ten houses a year, they are now working their way up to about fifty houses a year. Jackson's clear success is a testament to the quality of work done by his team of builders and staff. Perhaps some of his success is attributed to the direction of the company and the look of its products.
"We wanted to do higher grade houses with higher grade materials. I wanted to gradually build up the quality of the houses using different materials and by having a different look. We started using faux stone or faux cedar shake. We made them look more futuristic instead of a box-style house." Jackson notes.
While some of the homes may look futuristic, those changes do not happen immediately. The gradual changes allowed for smaller, sophisticated details that clients look for in a quality home.
"We made them look a little more intricate. That was where society was going and that is where we wanted to go. It was a slow go. You cannot make changes too quickly. We changed our models right away but finding and using the right materials was a learning process."
Jackson attributes some of his company's success to its building record. Jackson Homes prides itself on its track record of offering 90-day closing from the beginning of the build. While they are registered with Tarion, they boast no chargeable conciliation. Their registration with Tarion, a new home warranty program, is put in place to help buyers feel safe and worry-free during their home-building experience.
Part of the great reputation of Jackson Homes Inc. comes from the strong relationships they form with both their clientele and their contractors. Each client meets with Jackson and his right-hand man, foreman Jeff Atchison. The client is able to build trust with and rely upon someone who has experience in the business.
Jeff Atchison seconds this notion by adding, "You get a good relationship and rapport with the client and you get a feel for their likes and dislikes. You get a closer relationship bond when working directly with clients. It carries into the aftercare service. We have another service coordinator. They have his personal number. We stay close to the client and do whatever we can to resolve issues. I think it is important that they are not another number. They are a client who you can work closely with."
The quality care that goes into the relationship with the client also works its way into the building process. Numerous signoff sheets, walkthroughs, and inspections are undergone for thorough quality control both by third parties and internally by company personnel.
Such quality service and craftsmanship are not performed alone. In fact, Jackson also credits the positive, closely connected company culture for its success.
"We are a tight-knit company," Jackson tells. "We have very close relationships with our staff and contractors. We have been with the same people for ten to fifteen years. We can trust that they will be there. They trust us to pay them and to give them work. We do not subcontract out to a random person. We subcontract out to someone who we have worked with for a long time."
It clear that the company is one that prides itself on long, lasting relationships built on trust, mutual support, and mutual success. Such dedication to its relationships is reflected in the yearly growth seen since the company's inception in 2008.
Jackson reflects on the company's current projects: "Now we have another project for a 24-unit apartment building. We hope to get started on it by the end of this year. We are doing that at the same time as building houses."
While the company may take on larger projects that are presented as great opportunities, Jackson notes that he would like to focus more on building homes. The company's webpage shows this focus. A client can peruse standard selections for interior paint colors, shingle colors, and a larger variety of other options on the webpage.
Jackson Homes Inc. is also transparent as to where and how they exceed quality by giving a checklist comparison of what they offer compared to the Ontario Building Code. As seen by the comparison, the company strives to exceed standards to deliver quality service and products.
By exceeding standards, Jackson and his team have found continual success. In fact, the Carleton Place-Almonte Canadian Gazette has named them the Diamond Winner three years in a row.
Jackson says, "We started out with ten houses a year. This year, we are up to about fifty houses a year. We gradually built three or four more houses every year. We consistently grow each year. Sales have grown every year. This year will be another record year, as far as sales are concerned."
When looking towards the future, Jackson has a very clear idea of how he would like Jackson Homes Inc. to move forward.
"My projection is to get into subdivisions. Right now, we are buying any good piece of land within a fifty-kilometer radius of Carleton Place. It is usually two to ten acre lots. What I would like to start is a subdivision so everyone can be working in one location. Land is the hard part to find." Jackson ventures.
Whether building an apartment building, a single home, or a whole subdivision, Jackson Homes Inc. will assure that absolute quality and care will be given to the project. Each project is approached with Josh Jackson's foundational policy – "You work with me. We work together to create a common goal."
By working together as friends and family, any project in the hands of Jackson Homes Inc. will get the quality and consideration it needs and deserves.
For more information about Jackson Homes Inc. and their projects –or to get in touch with the team—visit https://jacksonhomesinc.com/