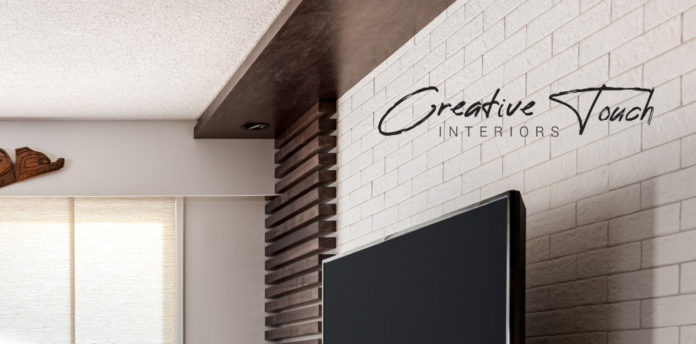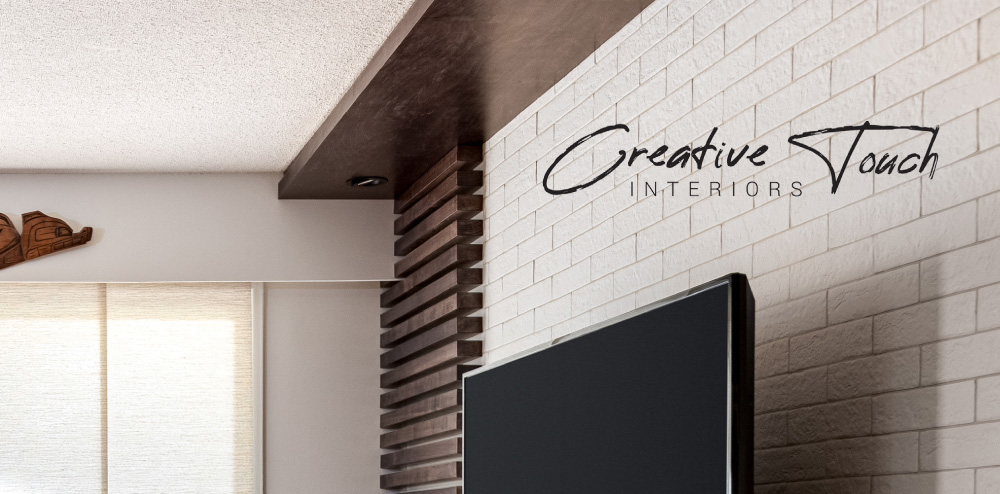 Creating Happiness Through Design
Creative Touch Interiors is an award-winning, Kelowna-based interior design firm that offers a full range of design, planning and budgeting, styling and finishing services. They provide clients with convenient, time-saving solutions that add beauty and comfort to their spaces while guiding homeowners every step of the way of their project.
From a young age, founder and owner Paulette Facca has always had the vision to renovate homes. Renovations were "a way of life" for her family, Paulette says, as her father loved to fix and create environments "to bring our family joy and a feeling of connectedness in our shared spaces." After forming Creative Touch Interiors in 2007, she found that she inherited her father's passion for the process.
"I loved the challenge of looking at a space and figuring out a way I could enhance it," she recalls.
Early on, Paulette also discovered that she enjoyed executing projects, not just designing spaces. She would talk to contractors about their challenges and would consider ways to solve them. She started developing a planning process to ensure the trades had what they needed to meet all the client's goals – to "bridge the gap between vision and execution," is how she puts it.
Paulette also learned what it took to manage a project, to ensure that budgets and timelines would always be met. That process involved listening to the trades, a lot of learning, trial and error – making mistakes is how you learn – but she persevered and figured it out.
"I love design, and I love renovations, so I kept ongoing," she says, "and I kept on improving, while educating myself along the way."
As a result of that perseverance, Creative Touch Interiors has successfully developed a portfolio of industry-acclaimed projects, both large and small. They have also earned a highly long list of glowing customer reviews and testimonials, along with a significant percentage of repeat business.
"We form amazing relationships with clients," Paulette says. "It starts with really listening to the homeowner and getting to know them. We gain an understanding of how a homeowner functions in their home and then we make sure we're there for them every step of the way."
"We become friends," she adds. "We get to know each other; trust and communication are keys to a successful relationship. It becomes long-term. We're so people-focused; it's hard not to form a good relationship."
Paulette credits the strength of those relationships, in part, to the interpersonal skills of herself and her team. That's backed up by testimonials, in which clients often say the company is easy to communicate with, they are responsive to questions and concerns, making the process simple.
The company backs up that personal service with quality delivery and exceptional design. Paulette believes that this ability also sets the company apart and essentially comes down to the calibre of the trades and contractors on-site.
"I work with the best of the best," she says. "It's them doing the work. Yes, I co-ordinate, and I manage the project, but if I didn't have good people representing me on the front line, then things would go sideways fast."
Most of Creative Touch's relationships with trades and contractors go back at least 10 years. Some go back even longer, to Paulette's first few years in business. According to Paulette, all of them share the company's commitment to excellence and service quality.
"I only work with professionals who have been in the industry for quite some time and who I feel comfortable with," she says. "That's the key to my success. It's been about building the right team."
It's also about being supported by the right team; she is quick to add.
"As an Indigenous entrepreneur, as a woman in trade, and as a single mother, I always like to give credit to my friends and family who have supported me along the way," she says. "I wouldn't be here without them."
"And I wouldn't be here without my son," she adds. "He keeps me going. He is my motivator."
Industry-Acclaimed
In recent years, Creative Touch Interiors has been repeatedly rewarded for their professionalism, transparency, and exceptional quality, not just by their clients.
At the prestigious Okanagan Housing Awards of Excellence (OHAE), for example, Creative Touch has been highly successful – in 2018, they won their first gold award, in 2019, they won three more, and in 2020 they received their fifth top prize. At the 2021 OHAE Awards, the company recently added to their collection with a win for 'Excellence in Innovative Construction / Architecture / Design (Commercial).'
"That recognition means a lot to us," Paulette says. "It shows us that that we're doing right by the community. It shows that we're doing good work on behalf of our clients, homeowners, and trades. It's something to be proud of, and we're honoured to receive it."
"It's great for marketing and branding," she adds, "but it's also about being a part of something bigger. That's a great feeling."
The company's most recent award victory was for the renovation of their own Creative Touch Design Studio. Their goal with that project was to create a space that would adequately function as a space to work for their employees while also serving as a vehicle to display their work to clientele.
"I think we pulled it off," Paulette says. "It looks great, and it's a great space to work in. We're very proud of it."
According to Paulette, the centrepiece of that project was the island – "which is huge, but functional."
"I needed a functional space to put all our material selections," she explains, "and I wanted to be able to tuck it all away, so we didn't have to have everything laid out in the open."
The solution was a large island in the middle of the space, which stores all their material selections and drawers labelled specifically for the client/project that they can reference, since projects can run up to a year. Also, within is a hidden T.V., which lifts from the island upon voice activation – specifically, they say the word 'show-time' and the T.V. emerges for presentations with clients. That system was provided by Movable Spaces, a West Kelowna-based specialist in hidden storage solutions.
Meanwhile, the island's top is four slabs of maple epoxied together, sourced from Eternal Timber – another Kelowna-based supplier. The slabs had to be craned in through the second-storey window and married together on site.
Other key contributors to the project included, in no specific order: Norelco Cabinets, JLC Contracting, Okanagan Ceiling Refinishers, Okanagan Hardwood Flooring, Sole Dreams, Everwood Custom Woodworking, Peak Painting, L.L. Applications, Creative Stone, Baths By Design, A1 Choice Plumbing and Drain, Brichor Mechanical, Ace Plumbing and Heating, Epic Electric, Designing with Light, Robinson Lighting, and Rutland Glass. All are local companies, as it is part of Creative Touch's value to support their local community.
"They did an amazing job," Paulette says.
Moving forward, Creative Touch's goal is to continue growing.
"It's kind of crazy out there right now," Paulette says. "There are a lot of people from out of town buying into Kelowna and the Okanagan. People buying houses who want to renovate to make it their own, but need someone they can trust and who knows the trades – and that's where we come in."
Paulette says that Creative Touch will grow along with that demand in the long-term, but she doesn't see the company growing too large, as she values communication and relationships she builds with her clients too much.
"I deal with every client personally," she concludes. "I know everything about their project. I form friendships with the homeowner. I'd like to keep it that way."
Just this past year, Paulette opened up Creative Touch Renovations Ltd. Splitting her services into two companies is her way to focus her skills solely on project management.
"Letting go of the day-to-day design tasks is part of growing," she says. "Even though I love design, I love people and human connection more; I love to be out in the field."
Lastly, Creative Touch will continue to serve the community. Paulette believes in hard work and being a good leader. She has learned a lot in leadership and is still learning, but if there is one thing she can say, it's, "Stay true to your values. They will guide you; I'm just here to support and stand behind you."
For more on Creative Touch Interiors, their design services, and their past projects – and to get in touch with Paulette and her team – visit https://www.creativetouchinteriors.ca/