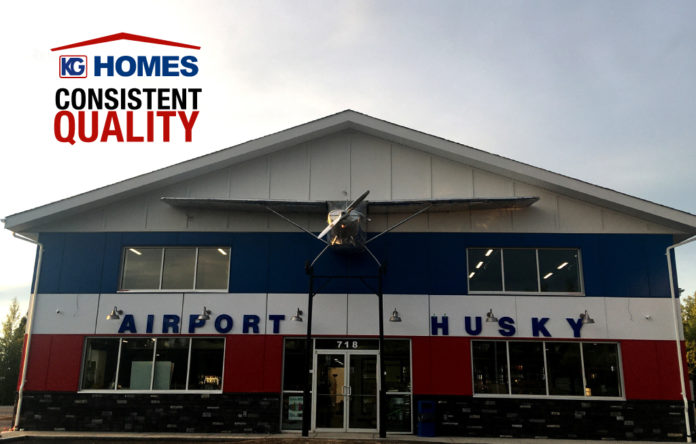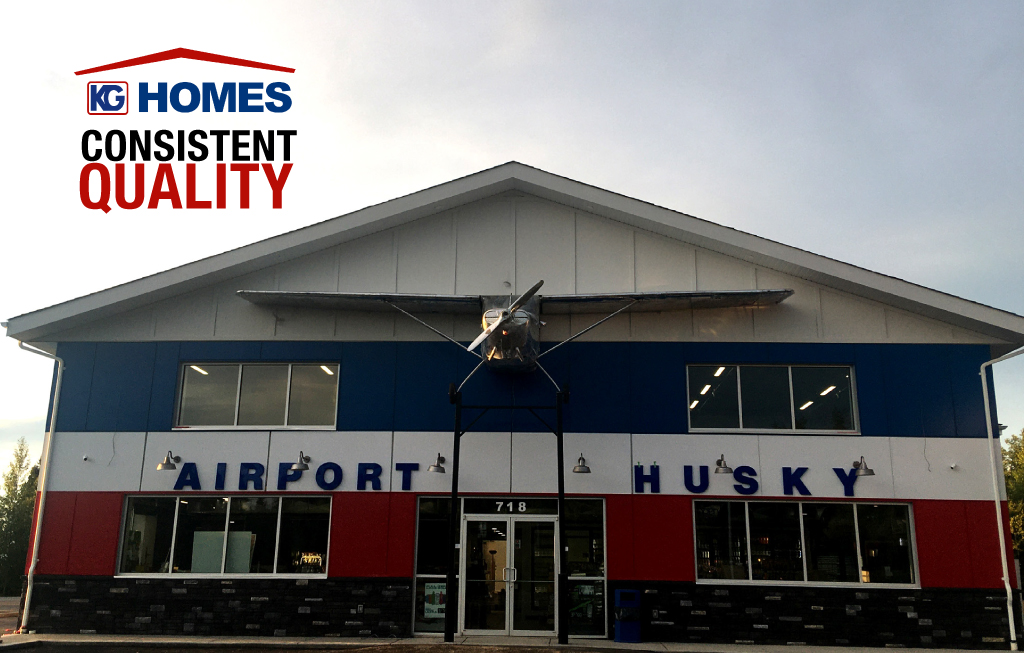 Consistent quality
KG Homes & Developments is an acclaimed builder of affordable homes with innovative features. Based in Prince George, British Columbia, the company represents the homebuilding arm of the Kidd Group, a well-established and highly-trusted brand in the region. In addition to building new homes for clients, the group operates four gas stations, they manage a portfolio of rental properties, and they build and develop their own stratas and developments.
Bruce Kidd is the President of KG Homes. He takes the lead on all their company's construction efforts, while his son, Nic Kidd, looks after the operation of the stores. According to him, Kidd Group has built all aspects of their business mostly through repeat work and referrals, and he credits that client loyalty to their consistency – of both quality and service.
"We're consistent with our clients, and we're consistent with our work," Bruce says. "If we make a promise, we stick to it. If we put our name on something, we stand behind it. People can count on us to deliver to the same high standard every time."
On the construction side, Kidd Group's initial foray into the market involved purchasing, renovating, and then selling dilapidated properties. They did that for roughly 15 years, until the practice was popularized by 'flip it' TV shows, and the market for underutilised properties became saturated. In their time in that game, however, they had developed a lot of in-house building expertise, and had built relationships with some of the region's premier subcontractors and tradesmen.
Armed with their experience, and backed by their trusted team, the Kidd family formed KG Homes a little over three years ago. Under the new brand, they began building custom houses from scratch, at a rate of approximately 10 to 15 homes per year. They do the occasional spec home for clients, but they primarily build on spec and sell their homes while they are under construction. The homes they don't sell go into their rental pool, which currently comprises about 30 properties, and is managed by Bruce's son Mitch Kidd.
These days, the typical KG new home is an entry-level home, but with inclusions that set them apart. Every home has a suite component, for example. Every home also comes with higher-end features such as quartz counters, tankless water heaters, and oak stair treads.
"They are affordable, but they don't feel cheap," Bruce says. "They have an upper-end feeling."
KG Homes can achieve that affordability because they have a warehouse, and they have a lot of buying power. They are able to pre-buy many of their features – "our tap-sets, our door locks, anything we can buy and get a deal," Bruce says – and they can store them until they need them. That enables them to keep costs low. Most builders do not share that capability. '
That's the price?
So budgeting is a key strength of KG Homes – but just because a KG property is affordable, that does not mean the quality is compromised. In fact, the opposite is true. Workmanship is actually another of the company's main focuses, and that focus is reflected in their industry recognition, their awards from bodies such as the Canadian Home Builders Association (CHBA).
Most recently, at the CHBA's 2019 Northern BC Housing Awards, KG Homes won the category for 'Best Single Family Detached Home under $350,000.'
That award-winning quality, Bruce says, is a credit to the company's team. That includes their finishing team, who are mostly full-time in-house employees – but it also includes their roster of subcontractors and trades. Their relationships with those extended team members tend to go back many years, to before the company started even building custom homes. Many of them worked on the KG Group's gas stations.
"We use the same trades on every job," he says. "We've grown with them. When our electrician started, he was one guy, now he has about six guys. He's grown as we've grown, and we've developed a good rapport and trust. He knows what we want; he knows what our expectations are. Those are the kind of relationships we've built."
They have maintained those relationships, Bruce adds, by paying on time, and on a consistent two-week cycle. That consistency ensures loyalty, and with their materials suppliers, it also leads to better deals, since they know they won't have to carry the debt for very long. Those relationships are another key aspect of the company's quality control.
Also key to the quality control – Bruce himself, as well as his wife Kathy. The two of them conduct a very comprehensive inspection of every house before handing it over – "almost painfully comprehensive," is how Bruce describes it.
"We're very picky," he says. "We go through everything. We make sure it's all perfect before anyone moves in."
According to Bruce, when most buyers and clients are confronted with the company's quality, they tend to be taken aback:
"When people come into one of our houses, they usually say 'Woah, and that's the price? This is awesome.' That's the kind of reaction that we want."
Always innovating
Currently, KG Homes & Developments has a number of properties in their land bank, and several ongoing projects. For example, they are now working on the first stage of a bare land strata development called Monterey Meadows, which has about 40 lots. That land came pre-zoned, and the company expects to start construction in the spring.
From there, between their other properties, Bruce estimates they have about 150 to 200 more houses coming up.
"We probably have enough work for the next 10 years," he says. "We're going to continue developing that land bank."
As for the size of their company, Bruce says they are happy where they are now, but they have the systems and personnel already in place to expand if they need to, or if the opportunity arises. In the meantime, they want to keep doing what they are doing – but they want to keep doing it better, and more energy-efficiently.
"We're focused on innovation," he says. "We believe in the BC Energy Step Code. We believe in building an energy-efficient house."
Most of the homes KG builds now are Step 2, 3, or 4 houses. Bruce says they are striving to get to Step 5, which is getting close to net-zero.
"That's the goal," he says. "That's where we want to end up."
"As a company, we want to change," he concludes. "I think most companies don't want to change. They just want to keep building the step same thing over and over. With us, every time we build a house, we're always looking for a way to build it better and more efficiently. I think that's key to our success – we're always innovating."
For more on KG Homes, their services, and their sister companies – and to get in touch with Bruce and his team – visit https://kiddgroup.ca/