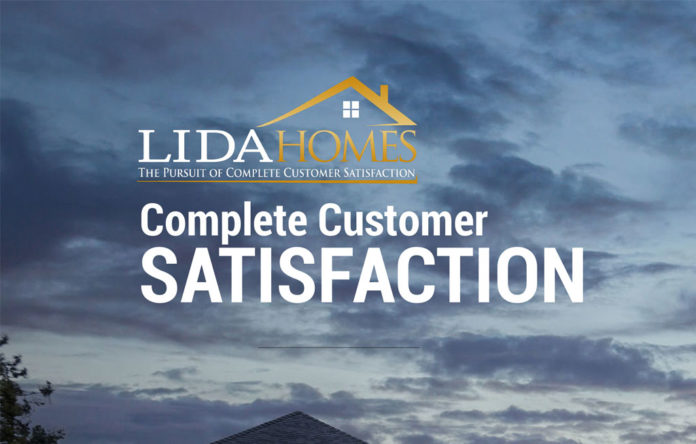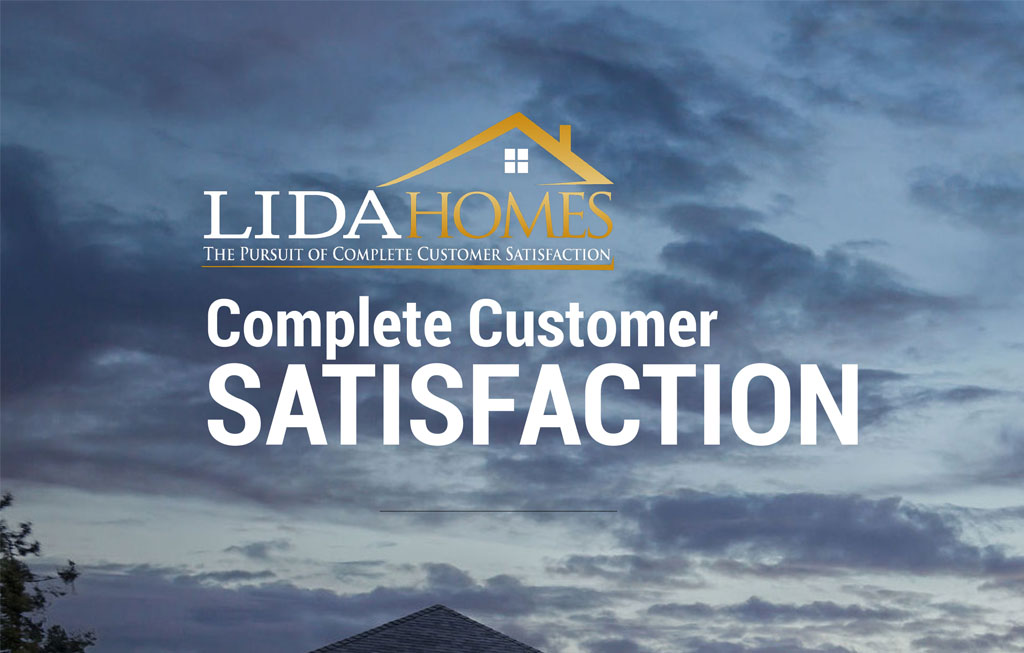 Complete customer satisfaction
LIDA Homes has been building and renovating homes throughout Greater Victoria since 1998. Led by President Dave Stephens, they have built a trusted reputation in the region among all industry stakeholders, including designers, craftsmen, vendors, and especially customers. They have created relationships with those groups that have lasted decades, and they have maintained those relationships by acting with honesty and integrity at all times, and by completing projects on time and on budget, with excellent quality construction and attention to detail.
In recognition of their consistent approach, LIDA Homes has amassed an exceptionally long list of industry awards and accolades. Their list of trophies, badges, and certificates is virtually unrivalled in the region.
Over the last five years alone, the company has been repeatedly recognized for their customer service by their clients on Houzz; they have been rewarded for their leadership in the community by the Greater Victoria Chamber of Commerce Business Awards; they have been meticulously selected as one of the Top 3 Home Builders in Victoria by Three Best Rated® three years in a row; and from the Canadian Home Builders Association (CHBA), they have received numerous accolades at the local, provincial, and national levels.
At the 2020 CHBA Awards, in particular, the company cleaned up. At the Vancouver Island Building Excellence (VIBE) Awards – an island-wide celebration of the building excellence of local industry professionals – LIDA Homes was a winner or a finalist in 17 categories. Highlights of their night included winning the Grand VIBE Gold Awards for 'Custom Home Builder of the Year,' 'Renovator of the Year,' 'Customer Service – Builder,' 'Customer Service – Renovator,' and the 'People's Choice Award.'
Later, at the 2020 CHBA Georgie Awards – which highlight the best in home building in all of British Columbia – LIDA Homes was a silver award finalist in four categories. Finally, at the 2020 CHBA National Awards – which recognize the best in new home and renovation design from all across Canada – the company was named a finalist for 'Whole Home – $150,000 to $300,000' for their work on a home called 'Chic Rustica.'
LIDA's team credits that tide of recognition to the company's core values, which they say "define who we are and what we do." Those values include being reliable, being team players, having a "service mindset," and staying committed to quality excellence.
Their team also credits their "proven process," which they call "the foundation of our custom home and remodelling experience." That process ensures they are communicating with their clients, and serving their clients best interests, throughout the entire process – from the initial planning stages, through construction, handover, and beyond.
That guided process is aided by the company's project management software, which clients have access to throughout their project, and which they retain access to upon receiving their finished product. During the design and build, that software allows clients to review all the details of their project wherever they have web access. It helps them keep track of the project's schedule and budget, it allows them to securely approve change orders, and it gives them a convenient platform to ask and answer questions of the company and their sub-trades.
Just as importantly, clients retain access to that software even after receiving their finished product. If there's ever an issue with their completed home, they can use that platform to quickly and simply contact the company. LIDA Homes takes pride in being responsive to those requests and providing prompt solutions.
"It's all about having an organized construction process and clear and transparent communication," says Lawrie Keogh, Senior Interior Designer and Project Support Manager. "That's the key to a successful customer experience."
"It's also about being reliable," says Mika Nishimura-Pennimpede, also a junior Interior Designer and Project Support Manager. "We do what we say we're going to do, we pay attention to detail, and we stay on budget and on schedule."
"And if there's ever an issue, we're very direct," Lawrie adds. "We have honest conversations with our customers. We make sure we're always on the same page. We never want there to be any surprises. Everything we deliver is exactly what the client expects."
Mika joined LIDA Homes roughly three years ago, and Lawrie joined about eight months later. Both have extensive experience as interior designers, and were attracted to their roles due to the company's history of excellence, and the opportunity it presented them to work on some really high quality projects.
In their time with the company, Lawrie and Mika have designed a wide range of custom homes, renovations, and additions – and that diversity of work is part of what LIDA Homes is known for. The company can take on projects of all sizes, scopes, and complexities. On the new home side, they can do everything from a 450-square-foot carriage house to a 6,500 square foot luxury home. When it comes to renovations, meanwhile, their projects can range from small kitchen refurbishments valued at $75,000 to extensive additions and remodels valued at over $1 million.
No matter the size of the project, however, Lawrie and Mika say that clients choose LIDA for the same reasons – their award-winning quality, their award-winning customer service, and the reliability that comes from their proven process.
Long-term relationships
From the start of the company's life, LIDA Homes has been creating long-term relationships – not only with their clients, but their employees, suppliers, and subcontractors as well. The company credits their history of award-winning quality to the calibre of that extended team.
"Our quality comes down to the sub-trades we hire," Lawrie says. "We make sure that we work with people and companies that have a lot in common with LIDA Homes – they are known in the community, they are reliable, and they do a good job."
An example of such a partner is Slegg Lumber – a company with an even longer history on Vancouver Island, dating all the way back to 1947. For 73 years, they have worked to become the first stop for builders like LIDA Homes. They help clients from the initial design process through to installation, they have the island's largest fleet of building material delivery trucks, and their products are competitive priced.
LIDA Homes maintains their quality by using companies like Slegg – and also by employing the right supervisors, according to Lawrie.
"Our supervisors are always there to make sure that everything we deliver lives up to our standards," she says. "If there's ever an issue, they'll catch it. If our quality ever falls short, they'll make it better."
Lawrie says the company's designers – such as her and Mika – will also come to site and do a walkthrough on every project, which can be vital to ensuring the client's vision is honoured.
"We're the first connection with the client, so we know their project very well," Lawrie says. "We know why everything is the way it is. We know what's important to them. We're there to make sure that they get everything they want."
"That's one of the advantages of having both design and build capabilities in one place, like LIDA Homes," adds Mika. "We keep close tabs on the whole process. We make sure that nothing is lost in translation from the plan to the execution."
Not slowing down
When LIDA Homes began, the company focused primarily on renovations and additions. Later in the life of the business, founder and President Dave Stephens and his team decided to expand their horizons, and they started building their reputation as a custom home builder. In recent years, Dave and his team decided to branch out again, and LIDA Homes has since become known for their own multi-family development work.
Even more recently, in response to the pandemic, the company created a maintenance division for small jobs and landscaping work. They found that people quarantining at home were taking the opportunity to get some of those small jobs done when they could, and that influx of work has kept LIDA Homes busy and kept their whole team employed.
Moving forward, LIDA Homes will continue to grow those two newer divisions. On the development side, they have several developments in the pipeline which will include in excess of 70 units. They are also looking at doing some work in the mixed-use and commercial realm.
"The important thing is, we're not slowing down," Lawrie says. "We're getting a lot of phone calls for renovations and custom homes, our development side is really growing, and we're waiting on approval to start building our new office. The future is looking bright."
For more information on LIDA Homes, their range of capabilities, their proven process, and their very long list of awards – also, to get in touch with their expert team – visit https://www.lidahomes.ca/