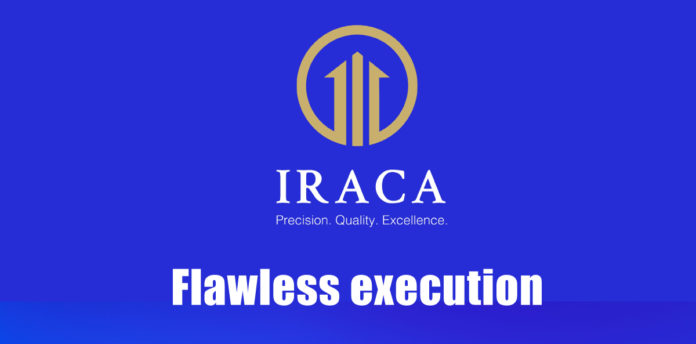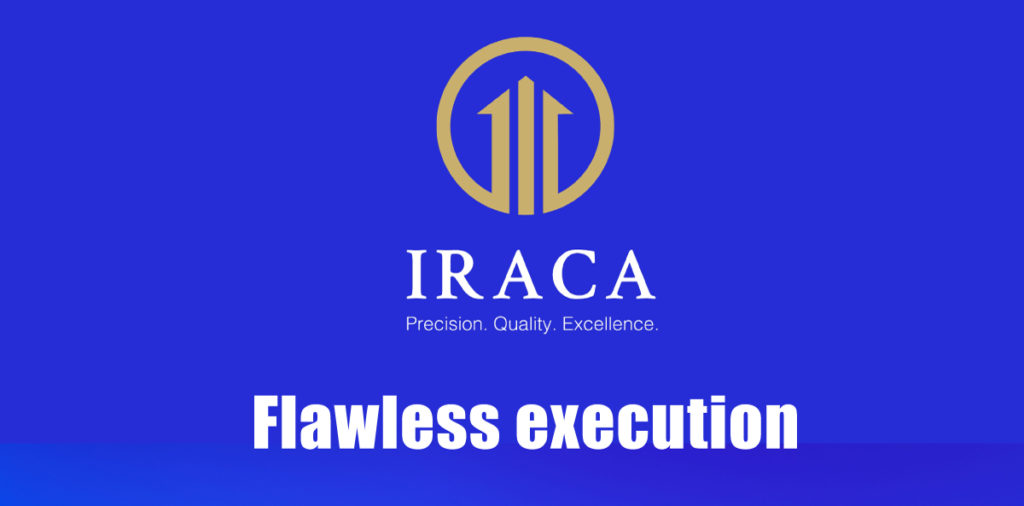 Flawless execution
Iraca Construction Group is a company specializing in luxury single-family residential homes in West Vancouver, North Vancouver, Coquitlam, and Burnaby. For over a decade, their expert team of architects, engineers, and builders – led by Director Ebi Ghayem – has been designing and building high-end custom homes and renovations. Their efforts have been rewarded with the approval of the Better Business Bureau and the recognition of industry bodies such as the Greater Vancouver Home Builders Association (GBHBA).
"Iraca leads the industry in custom, luxury home development," says Ebi Ghayem. "Our team works together to build homes on time and within budget. We use only high-quality materials and work with exceptional attention to detail and flawless execution."
"When we complete a build, the result is a custom-build home that reflects the clients' lifestyle and exceeds their expectations."
Ebi comes from a background in engineering – geoscience in particular – and has over 24 years' experience in geostatistics and solid modelling. In his previous career, he had to travel a lot for business, and he transitioned into building homes with the desire to settle down and spend more time in one place with his family. He started by building a couple spec homes, before taking what he learned and building a custom home for his family. That home would go on to partly serve as a display, and it would prove to clients the quality and creativity Iraca was capable of.
Shadi Ghayem is one of Ebi's two daughters. She grew up working with her father, starting with doing administrative tasks at roughly 12-years-old. She is now a licensed realtor with over six years' experience in development in construction, and she frequently helps Iraca's clients with purchasing properties, and sometimes with selling their existing ones.
Shadi's sister Shiva Ghayem is a registered notary, and administrator with the business, while their mother Sara Rezabaig works as the company's interior designer and stager. The company is a true family business. They believe that's one of their main points of difference.
"We all care so deeply about this company," Shadi says. "It's not just my dad's company – and we often tell him that. We're very, very family-oriented. Personally, I've been a part of it and involved with it since I was very young."
Because they're such a family-oriented company, Shadi says they have always taken pride in building for families. Once they started doing custom homes, they took their responsibilities to the client extremely seriously. They always kept in mind the needs of the people that would be living in their homes. They always made sure they were delivering to them high quality homes that were durable and long-lasting.
"We've always been passionate about delivering high-end finishes and using quality materials," Shadi explains. "It's never just been about finding the cheapest option. From the start, we've cared too much about quality. I think that's why clients are drawn to us."
Today, Iraca's projects can range in value from $3 million to $15 million, and in size from 5,000 to 10,000 square feet. The majority of their clients are similar to them – they are family-oriented and they care about creating something great.
"We build for families," Ebi reiterates, "and we build for clients who are looking for quality."
"If a client doesn't care about quality, if they just care about price, we're probably not the builder for them," Shadi adds. "Everything we build reflects on us as a company. We only want to build homes that we can be proud of."
That's not to say that Iraca doesn't care about costs, however. As a company, they also take pride in being efficient and delivering value-for-money. Iraca achieves that efficiency in several ways. For example, they use the same subcontractors on a consistent basis, and those partners give them better rates because they know they will have consistent work year-round. Those partners also become familiar with Iraca's expectations and processes, so the jobs tend to proceed smoothly every time, without the costly delays and errors that come from misunderstandings and unfamiliarity.
The majority of Iraca's relationships with trades date back 10 years, to the year the company first commenced. Many of those trades have grown alongside Iraca.
"The trades that don't live up to our standards, we remove from the list," Ebi explains. "But the trades that get what we're doing, that work with us in a productive way – we hold on to them. We develop longstanding relationships. We consider those relationships very, very precious."
"They're like family," he adds. "We invite them to parties on New Year's and barbecues in the summer, and they invite us. They mean a lot to us. I believe the key to our success is the relationships we have built with our team of subcontractors."
Clear and transparent
Iraca Group also forms longstanding relationships with their clients. That's important, Ebi says, because buying a home is "not like buying from a retail store."
"We don't just sell a product and say goodbye," he explains. "When we sell a product, we're starting a relationship. We're going to be in close contact with them for at least a year while we design and build their home."
The contact doesn't stop upon handover, Ebi adds. He says that he remains in touch with the majority of his clients to this day. Their custom homes come with a 2-5-10 home warranty insurance program, for instance, so they are them for them if there any issues. But even if there aren't issues – and there rarely are, due to Iraca's quality control program and the diligence of their trades – many clients simply become friends.
Shadi credits the strength of those relationships to Iraca's commitment to transparency and truthfulness.
"We pride ourselves on honesty," she explains. "Communication is the foundation of our company. We believe that clear and transparent communication is vital for success. We build relationships based on trust."
"We've had clients that we've built custom homes for, and they've come back because they've wanted to work with us as investors and build spec homes together," he adds. "That's because they trust us. They've seen how honest we are with them throughout the process."
"They've seen our professionalism as well," Ebi says. "That's also important. They've seen how well-scheduled our work is. They've seen the speed of our work and the quality of our work, and they've seen how happy we make our customers. They've seen that we're a company that they can rely on."
Currently, Iraca Group is actively building across Greater Vancouver, in neighborhoods including Coquitlam, the North Shore, White Rock and Surrey. They are mainly building custom homes for clients, but they also do the occasional home on spec – sometimes with past clients as investors, like Shadi explained. Projects at 822 Poirier Street and 728 Rochester Avenue in Coquitlam are two examples of spec homes coming up for sale.
In recent years, Iraca has also received a lot of inquiries about building multi-family developments. They never want to abandon the single-family market, but they are interested in pursuing those opportunities –Ebi and Shadi see a near-future where Iraca has grown enough that they can do both.
"Our vision is to do both single-family and multi-family, and to be a one-stop-shop," Shadi concludes.
For more on Iraca Homes, their services, and their past and present projects – and to get in touch with Ebi, Shadi, and the rest of the team – visit https://iracagroup.com/