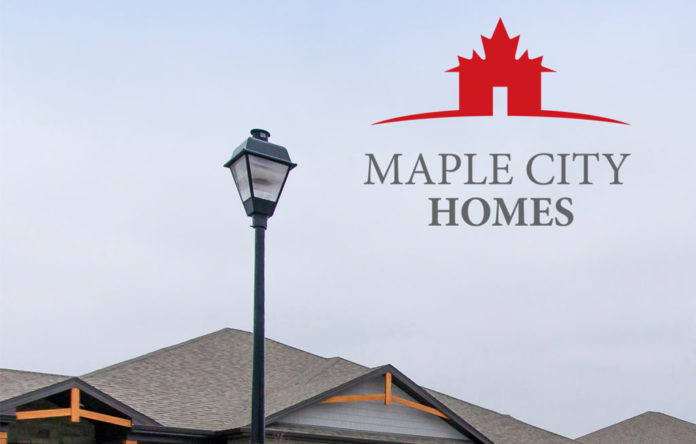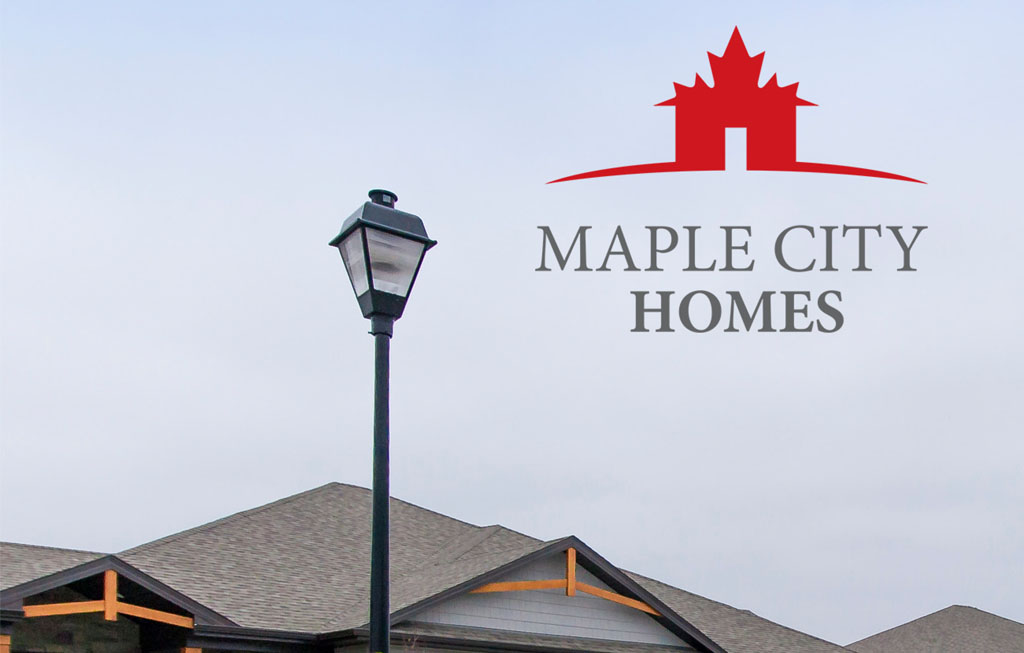 Building neighbourhoods
Maple City Homes is a company that does more than build and sell houses – they build neighbourhoods. Based in Chatham-Kent, they are a local company owned by local people, using local builders. Their team is comprised of industry leaders who have earned the trust of their communities, and they stake their valued reputations on the quality and efficiency of the homes they deliver, as well as the service they provide customers
"We don't just work here, we live here, as your friends and neighbours," says Robb Nelson, partner and president of Maple City Homes. "We run into our clients on a daily basis. We have to do right by them."
Robb has more than 30 years' experience managing multiple companies in Chatham-Kent and throughout Southwestern Ontario. His wife and fellow partner Kim Nelson has over 20 years' experience in compliance, policies and procedures. Together, they are the co-founders of FamilyLending.ca, a niche lending business which offers preferred financing to Maple City Homes customers. They bring financial and marketing strength to Maple City Homes, and it's their vision that inspired the company.
At the same time, the company's other partners' are just as experienced as Robb and Kim, and their roots in the community run just as deep.
Those partners include: Trevor Mallioux of TMC Construction, one of Chatham-Kent's premier builders of executive homes; Gilles Michaud, a respected veteran of the local construction industry known for his focus on energy-efficiency; and Darryl Clarke of Clarke Construction, a builder with vast experience in municipal development and civil construction. All three are strong community supporters, and all bring valuable insight and experience to the building side of the company.
Robb first put together that team of leaders roughly three years ago. His goal in starting the company was to build homes at a much quicker pace, and at a significantly higher volume, than the municipality had ever experienced. They started by buying 30 lots.
"That was unheard of in Chatham," Robb recalls. "Usually you bought two lots at a time, built two houses, then bought two more, and built two more houses. But we just mass built a street."
"A parallel street took seven years, start to finish, to develop 30 lots," he adds. "We took 10 months. We just brought a completely different look to Chatham."
In the years since, Robb says that buyers have responded extremely positively to Maple City Homes' increased offering. He says the company has grown rapidly and their subdivisions have consistently sold well. He credits that success to the company's uncompromising commitment to quality and energy-efficiency. Though they are working on a higher volume of homes compared to other local builders, that doesn't mean they are working to a lower quality standard.
According to Robb, that's the value in having partners like Trevor Mallioux, Gilles Michaud, and Darryl Clarke. They draw on their vast construction industry experience, building expertise, and their network of sub-trades and suppliers to ensure that Maple City Homes' quality never dips. Because of them, Robb says the company can provide the "same high standards that go into high-end homes," and they can offer it an "an amazing value."
"Our customers get a very high end product at a very affordable price. Our new homes are usually more even affordable than the used homes in the same areas."
In addition to their value proposition, Robb also credits success to the appeal of Chatham-Kent. The municipality offers great dining, shopping, beaches, parks, programs and nationally-renowned events and attractions. It is also a safe and liveable community for families, couples, and individuals at all stages of life, with "tons to offer from childhood to retirement."
Maple City Homes' subdivisions are particularly well-located, he adds. Their current subdivision – 'The Meadows,' comprising roughly 380 lots – is only about three minutes from the 401. That means it's only 45 minutes from Windsor and Detroit, and only 50 minutes from London.
Despite the short distance, Robb says comparable homes in those areas are much more expensive.
"You can get a 1,400 square foot three bedroom raised ranch from us for about $300,000. A similar house in Windsor or London would cost somewhere around $500,000. Same home, same size lot, $200,000 cheaper in Chatham-Kent."
"People can afford our homes," he reiterates. "That's important to us. It always will be."
In this together
Maple City Homes has earned a long list of glowing reviews and testimonials. In fact, they recently put together a new video for their website, and Robb says "we had far too many clients that wanted to do a testimonial than we had time for in the video."
"We also get a lot of referrals, and a lot of clients buy multiple units," he says.
Robb believes that loyalty is a result of the way Maple City Homes takes care of clients. It's about how they guide them through the process, right from the start – when they are picking their model and making their selections – all the way through to final handover and beyond.
"We work closely with clients in order to understand their needs, we advise them on how to best satisfy those needs, and then we deliver the kind of high quality home that people like Trevor and Gilles are used to building," Robb says. "We build the kind of homes they have been building for over 30 years."
Even after the home is turned over, Robb says they keep in touch with clients, and they are responsive if there any problems that arise or adjustments need to be made.
Also, when the company finishes a street, they host a meeting for every owner in the neighbourhood. There, they hand over the street to the owners, and they encourage them to get to know each other and form a lasting community.
"We're building neighbourhoods, and we're connecting all the people that live in the neighbourhood," Robb says. "We don't just sell them a house and say goodbye. That's part of what sets us apart. We make sure we promote the unity of the neighbourhood."
Clients appreciate all that contact and care – and they also appreciate how active Maple City Homes is in the community, and how much of an emphasis they place on supporting local companies and tradespeople.
"We're 100 per cent local," Robb says. "All the trades, all the supplies, everything comes from Chatham-Kent or Chatham businesses. We all live here, we all work here, and we're all in this together."
Maple City Homes also supports the community by consistently giving a portion of their sales to various charities. For example, earlier in the company's life, they committed $500 from the sale of each home sold in their Summerset Place development to the building of the New Animal Shelter in Chatham-Kent. More recently, they helped rally various members of the Chatham-Kent Home Builders Association to donate $18,000 to the United Way.
"We make sure we support the community, because the community has supported us," Robb says. "We think that's important. That's instilled in every member of our group."
"That includes our subcontractors," he adds. "Every single trade has been involved in that giving back. When we call up our trades and say 'We want to give $15,000 to this group or $10,000 to this group, who's in?' it usually takes us about two or three hours of phone calls, and we get to our goal and then some every time."
Moving forward, Robb says the goal is to continue to make that difference in their community – both by improving the lives of vulnerable residents through charitable giving, but also by increasing the housing stock in Chatham-Kent, so more people can experience everything the municipality has to offer.
"We want to see the economy be extremely strong in Chatham-Kent," Robb says. "In order to do that, we need to bring business here, and business means people, and people need housing. That's where we come in. Our housing shortage has been a problem for years, but we're solving that problem."
To that end, Maple City Homes' goal is to build upwards of 100 homes per year. They are on that pace now and they have no plans on slowing down.For more information on Maple City Homes, their many home styles and available options, and more on the lifestyle of Chatham-Kent – and to get in touch with their team of community leaders – visit https://maplecityhomes.ca/