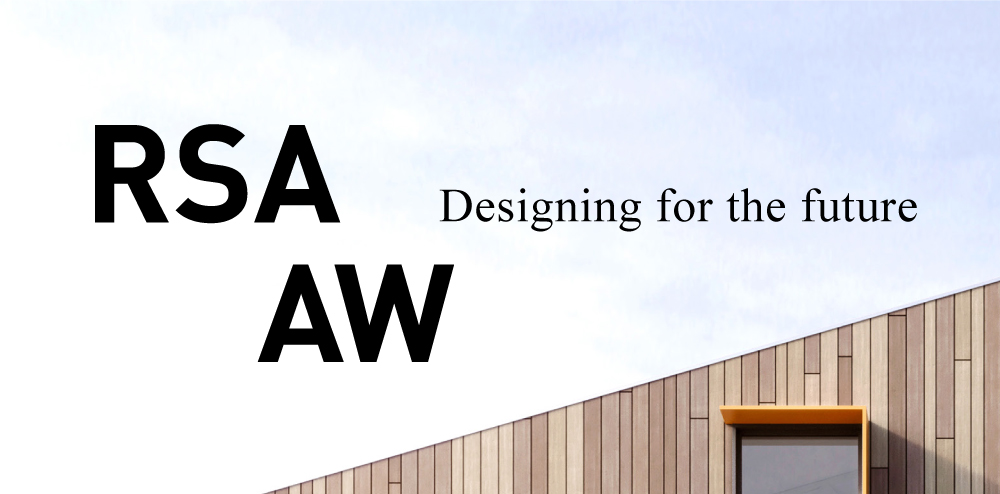 Designing for the future
Rafael Santa Ana Architecture Workshop (RSAAW) is a Vancouver-based design workshop that believes in sustainability and social stewardship. With every project they undertake, their goal is to "contribute to the wider community in a thoughtful and meaningful manner." To achieve that goal, they take a cooperative and participatory approach, engaging in "full and meaningful dialogue" with all consultants and colleagues. In collaboration with those stakeholders, they embrace innovation and incorporate new systems and technology, while remaining sensitive to the history of the site and the needs of the people who will be using it.
The founder and principal of RSAAW – Rafael Santa Ana, together with associate principal Antonio Colin – bring over 25 years of industry experience to the table. Over the course of their careers, they have demonstrated their enthusiasm and commitment to excellence throughout their work in both the public and private sectors. Their experience with leading firms in Manitoba and British Columbia has given them a thorough understanding of the Canadian construction industry. RSAAW is founded on the principles of "inherent sustainability, innovation in technology and outlook, and respect for place and people."
Recently, Rafael and the RSAAW team demonstrated their commitment to each of those principles on their 'Driftwood Gibsons' project, which they developed in-house – more on that later.
Mostly, though, RSAAW designs for a variety of external clients, including names as high profile as Bosa Properties, Cactus Club, and Shaw + Freedom Mobile. Their projects range from high-end single-family homes, to multi-family developments, retail stores, distilleries, office renovations, and even bridges – for example, they are currently designing the SEAandSKY Pedestrian Bridge in Downtown Squamish.
When evaluating potential projects, Rafael and his team don't look at the sector, size or scope. Instead, they look for opportunities where "design can be pushed."
"That's when we'll always throw our hat in the ring and say, 'We want to take a crack at that,'" Rafael explains. "The typology doesn't really matter to us. We believe anything can be properly designed, and any project is worth our time if there's room to be creative."
On the other side of the coin, Rafael believes the clients who have those more creative jobs are drawn to RSAAW by the firm's drive and ambition. Rafael and Antonio are personally very experienced, which gives the young progressive workshop an appealing balance to clients.
"I think some developers are gradually, and finally, catching up to the fact that people that are properly trained but new in the game are the people that are going to work a little harder," he says. "They are the people that are going to think outside the box and go outside their comfort zones in order to make a project happen."
Also, because the workshop is of a modest size, their overheads are low – so RSAAW can also be attractive from a price perspective.
"I think that's why our clients come to us," Rafael says. "That, and because we do a really good job – the buildings we design are beautiful, and they meet all of our clients' objectives."
Passive house, active life
Located in the heart of the town of Gibsons, BC, 'Driftwood Gibsons' is a multi-family residential mixed-use development that is intended to set a new standard for construction, sustainability and design. The development comprises a collection of 14 one, two, and three-bedroom homes, along with some commercial space on the ground floor.
Each residential unit at Driftwood is designed to have the feel of a single detached residence rather than an apartment, while still coming together as part of a large cluster to increase efficiency. The homes feature lofted ceilings, decks with views to the south, and clean, contemporary interiors. The progressive European-inspired design provides larger-than-average interior spaces.
The tagline of the development is "Passive house, active life." The first half of that tagline refers to the homes themselves, which aim to achieve Passive House standards by combining "time-honoured building methods" with "innovative, high efficiency technologies." The benefits of that are many: residents pay less for bills, air quality is heightened, maintenance costs are lowered, and market value is ensured (as sustainable living appeals to an ever-growing market segments).
As far as the 'active life' part of the slogan, Driftwood Gibsons also includes spaces meant to invite people together and get them outside – there are communal green spaces, private outdoor decks, a fitness studio, a co-working centre, and retail spaces at street level. The development is also located in a vibrant community – and the energy and vibrancy is only increasing with the addition of a project like Driftwood.
Driftwood Gibsons is being developed by 'Driftwood Developments,' an entity formed by Rafael and his wife Megan in 2017. The inspiration for the project started with Rafael's late mother-in-law.
"My wife and I, we have our hearts out in Gibsons," Rafael says. "We got married out there. My wife's mother used to live out there, and she was a person that believed in better types of buildings. She worked in the UK as someone who would retrofit social housing to reduce energy consumption. Even out here in Gibsons, she did quite a bit of work on her own to continue that."
"The land was less expensive than Vancouver. Megan found a fantastic site that was just absolutely ripe for development."
Because of their equity, Rafael and Megan were able to double-mortgage their home and secure the land. With the help of some family, they engaged consultants and started putting Driftwood Gibsons together. The concept and design they handled in-house. Their vision was "higher-end design, but without the cost."
"That's what the project is all about," Rafael says.
The project is also about demonstrating what's possible – and in fact, what's needed – terms of environmental sustainability.
"As architects, from the first day we step into school, we're taught about the world heating up and we're made aware that the construction industry is one of the worst offenders when it comes to emissions," Rafael says. "We wanted to do our part to curb that."
"With this project, we want to use technology and ingenuity to show that you can create a high-end product that lives in alignment with nature – and it doesn't have to cost a fortune," he adds.
Currently, the goal is to break ground on Driftwood Gibsons this summer. There's still some work to do to put the building permit together, but Rafael says that process is progressing smoothly, and "the municipality has been fantastic."
"That's one of the advantages of working in a small community. They're very aware of the need for development, they're very in tune with housing needs, and they're very responsive compared to a bigger city," Rafael says. "We're confident we can move pretty speedily through the process."
Presales on the project began late last year, and Rafael says that process has also been progressing smoothly. He says that buyers have been responding to the concept they are presenting, even though it's not something they have necessarily seen before.
"This is a bit of a prototype of a community, but I think it's a game-changer," he says. "This is the future for the people who understand the climate crisis we're facing. This is a product that's going to make a difference."
"It's almost like an electric car," he adds. "Even though now we see Teslas everywhere, back in the day they needed people to believe in them and commit to them."
Moving forward, Rafael's goal is to fully deliver Driftwood Gibsons and prove to the market the viability of the concept. That's currently his main focus, but when the project gets further down the line, he does see himself looking at other development opportunities. The idea, he says, would be to focus their efforts on similar envelope-pushing and future-facing projects.
"Any project we develop will be driven by sustainability, will be grounded in the urban context, and will be pushing the boundaries of design," Rafael concludes. "Most likely, we'll be working in communities like Gibsons, where authorities are very ready to embrace a more progressive agenda."
For more on Rafael Santa Ana Architecture Workshop, their approach, their team, and their past projects, visit https://rsaaw.com/
For more on Driftwood Gibsons specifically, and everything that project has to offer, visit https://www.driftwoodgibsons.ca/