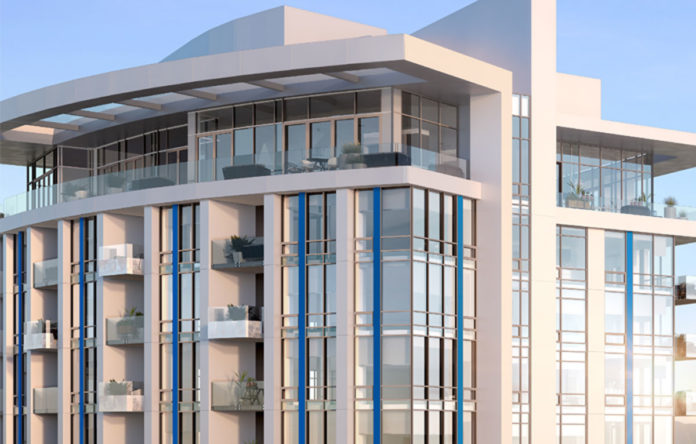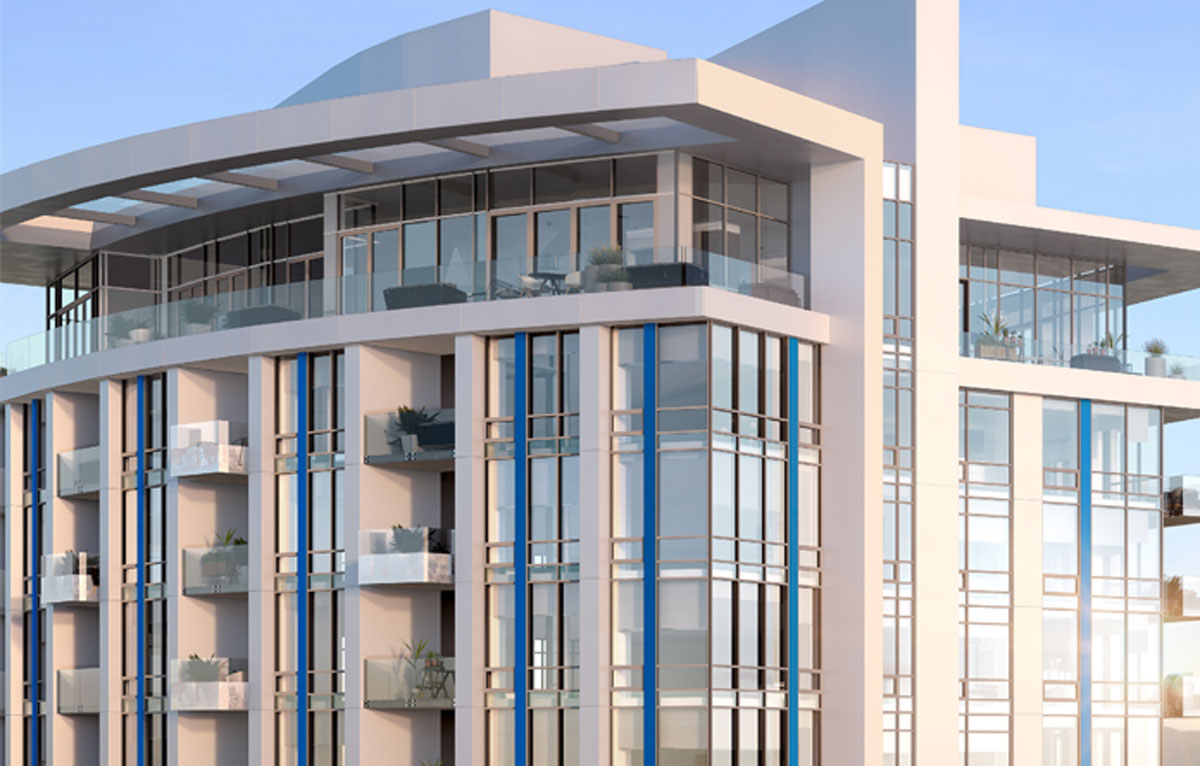 Click here to view the brochure.

Beyond the apex

Denna Homes is the award-winning developer behind Seylynn Village, a master-planned community that is quickly becoming one of North Vancouver's most sought-after neighbourhoods.
Seylynn Village is located near the entry to the Ironworkers Memorial Bridge, in close proximity to, parks, trails and highway connections. It is comprised of three world-class towers and an equally outstanding clubhouse and features stunning mountain and downtown views. It represents an excellent investment and an extraordinary place to live. Since the third tower – Apex – started construction, the village's potential as a residential, commercial, and recreational hub is only just beginning to be realized.
Not everyone has always believed in that potential, however. Dr. Abo Taheri, Managing Partner of Denna Homes, was one of the first to recognize it, and some people called him crazy.
"Everyone we talked to said 'It's not the right location,'" Abo recalls. "They said it would never work. They thought we were doing something wrong."
When Denna Homes first began planning Seylynn Village in 2011, the area was mostly populated by auto body shops, fast-food outlets, and modest single-family homes and duplexes. To most, it didn't seem like a desirable area for new development. Abo, though, knew that it was located in Lynn Creek, which the District of North Vancouver has designated a future town centre and had committed to rejuvenating.
"When a government or municipality decides to work on an area like that, that means a good study has been done," Abo says. "No government or municipality in Canada will create a town centre and potentially spend over $100 million without having done their intensive due diligence."
That fact, combined with some other observations Abo had made, convinced him that the location was going to be highly-sought after – maybe not in 2010, but definitely by 2020.
From there, Denna Homes set their sights on producing the best quality they possibly could. They wanted to set a standard that other developments in the area would have to live up to in the future.
"We wanted to build a really high quality product," Abo says. "We wanted to set the benchmark. I'm proud to say, that's what we have accomplished."
In the years since, Seylynn Village has grown to comprise two residential towers, called Beacon and Compass, with the third coming soon. It also includes a 70-unit rental parcel. Then there's the residents-only clubhouse called Denna Club, which features more than 14,000 square feet of amenities, including a 25-metre swimming pool, sauna, steam room, locker rooms, a full fitness centre, and yoga space.
Denna Homes has not done delivered all that alone, however. The development team at Seylynn Village also includes architects 'DA Architects + Planners,' builders 'ITC Construction Group,' interior designers 'Insight Design Group' and 'CHIL Interior Designs' structural engineers 'Glotman•Simpson,' mechanical engineers 'Integral Group,' and landscape architects 'Eckford Tyacke + Associates.' Each of those partners is among the leaders in their respective industries and bring decades of experience to their role. Many have previously been involved in some of Vancouver's most memorable projects.
In selecting those team members, Denna Homes' goal was to identify and hire the very best in the market.
"Ten years ago, nobody had ever heard of Denna Homes, or knew what Seylynn Village was," Abo recalls. "We figured a good way to gain credibility would be to use the best, Class-A consultants and contractors out there. So that's what we did."
Those choices have paid off, he says, with extremely high-quality design and workmanship throughout the village. He remembers proving that quality early on, when their first buyers did walkthroughs of their units and found almost no deficiencies.
"When a buyer, who is motivated to find a deficiency, can't find anything, that's a very good sign," he says. "That's rare in this industry. It says a lot."
Award-winning quality
Seylynn Village's all-around excellence has not only been recognized by buyers and investors, but also by the industry at large – most notably, by the Urban Development Institute (UDI) and their judging panel of industry professionals. Over the years, Denna Homes has won several awards, including the 2018 UDI Award for Excellence at the recognizing Seylynn Village as the Best Multi-Phase / Master Planned Community.
Abo says that the whole Denna Homes team was "very proud" to have won that award, especially because it was their first local development.
"The award is recognition of the hard work put in by our entire team and our partners," he said in a statement at the time. "This award is also significant to us as it is judged for all aspects of residential living, including innovation in concept, environmental sensitivity, quality, and relevance to the current and future needs of its community."
Abo credits the awards success to the company's all-encompassing focus on "quality," which means something different to them than just providing luxury brands and more expensive materials.
"It's all because we are providing quality," he says. "And when some people think of 'quality,' they think 'luxury,' but we don't. We think of quality as improving the lifestyle of residents. For us, providing quality is about climate control; it's about providing the best amenities and equipment; it's about making sure residents don't have to wait long for the elevator. It's about making people's lives better."
When Abo says, 'climate control,' he means going above and beyond the Vancouver standard. Other developments typically utilise two-pipe HVAC system, which offers heating one half of the year and cooling in the other. At Seylynn Village, however, they use a four-pipe system, which can be custom designed to meet a wide variety of heating or cooling demands all year round.
"In Vancouver, you have days where the temperature drops 10 degrees," Abo explains. "You have days where the north side of the building is at least 10 degrees hotter or cooler than the south side of the building because of the sun. One day you might have to wear a jacket, the next you wear a t-shirt. That's why we think it's important to give residents the option to heat their homes in the summer or cool them in the winter."
"That's an expensive system, but it was the right system for the experience and benefit of the users," he adds. "Their experience is what we think of first. That's what quality is all about."
Denna Homes also provided quality by making the choice to triple-glaze their windows, which is above and beyond the traditional Vancouver standard of double-glazing. Abo estimates that choice has saved residents up to 15 to 20 per cent on energy costs, in addition to providing other benefits, such as reducing noise.
Furthermore, at the Compass tower, Denna Homes successfully experimented with smart glass tinting technology, which shield residents from the sun without having them resort to using blinds or curtains. They intend to utilize the same technology on their final tower.
As a result of forward-thinking features like those, Denna Homes has consistently earned the satisfaction of their buyers. Abo can attest to that personally. He lives in one of the towers himself, so he interacts with residents frequently, and he says that all the reviews he receives are glowing.
"Every time I get into an elevator, somebody tells me 'Thank you,'" he says. "That's a great feeling. I'm even more proud of that than the awards."
Further evidence of client satisfaction is the fact that 20 of the people who bought into the first tower went on to buy into the second.
"We're very proud of that, too," Abo says. "That shows that they're happy with the quality, and they are happy with the value we provide."
Abo's choice to live in his own building also "speaks real volumes," he says – especially because he's not the only one, as half of the office personally lives in Seylynn Village. Many of their consultants also purchased units.
"I've been in this business a long time, and I can't say that I know of any other developers where half their team chooses to live in their building," he says.
The next generation
The final chapter of Seylynn Village is the 32-storey 'Apex' tower – which will be the tallest tower in the North Shore, and which promises to provide unprecedented luxury living.
Homes at Apex vary from one-to-four bedrooms, with a limited collection of studios, townhomes, and two-storey residences and penthouses. All homes were designed to feel spacious, to take advantage of the surrounding views, and to have the "overall feel of a global five-star residence," according to Abo.
Apex also features a grand lobby with dramatic three-storey-high ceilings and concierge services. There's also a large group entertainment room with a fireside lounge and dining area complete with bar kitchen, as well as a media lounge with kitchenette, and a residents-only podium rooftop space.
Construction on the tower is currently underway. Denna Homes is excited to complete it and officially add Apex to the flourishing Seylynn Village community.
Abo is also excited about the future beyond Seylynn Village, which he predicts will be an exciting one – and more importantly, a busy one. Denna Homes has already acquired another site in West Vancouver and is planning a development called 'The Sentinel.' They are also in conversation with the District of North Vancouver regarding a second project in the North Shore. They are even looking beyond the city, and evaluating opportunities in Toronto.
"We are planning to stay in this market and this industry for many years to come," Abo says. "We're a family business, we have sons and daughters involved, so there's going to be a next generation of Denna Homes. We're here for the long term."
For more on Seylynn Village and its amenities and advantages, its three world-class towers, and the team behind it – including Denna Homes – visit http://seylynn.ca/