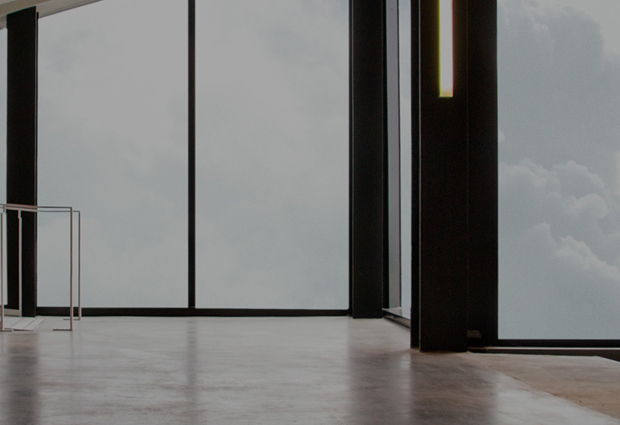 EllisDon – The future of construction
EllisDon is a construction and building services company with the capacity to design, finance, construct, equip, operate and manage anything that can be built. Since forming in 1951 in London, Ontario, the business has grown from a general contractor into a multi-faceted world-leader. They now complete in excess of $3.5 billion worth of contracts annually, in every market sector and across the globe.
To this day, EllisDon refuses to slow down. As the industry changes at a rapid pace, and projects get greener and more technologically advanced, EllisDon strives to be at the forefront. At all levels of their organization, they are always seizing new opportunities, always inventing, developing and optimizing. They challenge the rest of the industry to keep pace.
Ian Kerr is the Director of Business Development at EllisDon, and is based out of Vancouver. He first joined the company in 2011, when he drawn in by their forward-thinking corporate culture and approach to business. He also related to the company's values and principles, which drive the company's approach. They include: freedom, trust, complete openness, mutual accountability, entrepreneurial enthusiasm, integrity, and mutual respect.
Those same values have made EllisDon one of the premier employers in Canada. The resulting culture has been recognised by numerous publications and award bodies. The Financial Post named them one of Canada's Ten Best Companies to Work For. The Aon Best Employers program ranked them #1 Employer a record three times. They have made the Globe and Mail Top 100 Employers list for seven years running. They were awarded one of Canada's 10 most Admired Corporate Cultures by Waterstone Human Capital – and the list of accolades goes on.
According to Ian, everything EllisDon does is rooted in their desire to be "be better." That unrelenting drive is also what attracts clients to the company, both in Vancouver, and around the world.
"We are always seeking to improve, for our clients, for our industry, and for ourselves," he says.
That drive is also reflected in their total service offering, which few in the industry can match. They have the capacity to manage every stage of a project's life – from pre-construction to post-construction, from the initial concept phase to long-term asset management, operations and maintenance. This "cradle-to-grave" service is how they minimize client risk and guarantee project success. The company sees that approach as the future of construction.
"We're a true one stop shop," Ian says. "We can provide the financing, the design, and the building. We also have specialist services like construction sciences, facilities services, furniture and equipment services, intelligent building design and maintenance, mechanical, electrical and IT systems – all aspects of a building, we can manage. I don't think any of our competitors can offer that same level of service."
In addition to providing that unparalleled depth of service, EllisDon also builds strong and lasting relationships with their clients. Ian estimates that a significant majority of the company's work is repeat business, and he credits that loyalty to EllisDon's integrity.
"We build trust by doing exactly what we say we're going to do," he says. "We always follow through."
"And we have an open book policy," he adds. "We want our clients to know everything about their projects. We believe in total and complete transparency."
The right skills
EllisDon has offices in 11 cities across the globe, each staffed by people who call the city home and who understand how it operates. Ian is one of those people in Vancouver – a city where EllisDon has repeatedly demonstrated their industry excellence. In 2017 alone, the company has been involved in the delivery of a number of landmark projects to Vancouver and its surroundings.
One example is Parq Vancouver, a world-class entertainment and leisure destination. Located downtown, adjacent to BC Place Stadium, it features two luxury hotels: a JW Marriot, with 329 rooms; and the Douglas, an Autograph Collection Hotel with 188 rooms. Both hotels provide access to the complex's wide range of amenities, including downtown's only casino, five restaurants and lounges, a 30,000 square foot park located six-floors above street level, a world-class spa, a modern fitness studio, and much more. The project also includes over 60,000 square feet of well-appointed meeting and event spaces, including Vancouver's largest hotel ballroom.
Elsewhere in British Columbia, EllisDon has also been conducting Phase 1 of the Brentwood Town Centre Redevelopment, one of the largest projects of its kind in North America.
Valued at roughly $317 million, Brentwood Town Centre is a high profile, mixed-use, and transit-oriented redevelopment located in north Burnaby, BC. The project involves the renovation of an existing 4000,000 square foot mall into a 1,200,000 square foot mall, as well as the creation of six levels of underground parking. In the future, the redevelopment will contain premium retail shops accompanied by world-class amenities – everything from restaurants, to entertainment and unique public spaces.
The client on that project is Shape Properties, with whom EllisDon enjoys a longstanding and collaborative relationship. In 2011, they engaged EllisDon to provide design assistance and pre-construction services for the entire multi-phased project. Upon successful completion of that assignment, they awarded them the construction management contract for Phase 1. Completion is scheduled for October 2018.
In recent years, EllisDon has also been active in the education sector in Vancouver. For example, they are the co-developer and design-builder of a campus redevelopment project at the Emily Carr University of Art + Design.
That project is valued at $90 million, and encompasses roughly 289,000 square feet. The site is located at Great Northern Way, is comprised of three acres, and will be the home of the specialized post-secondary institution for fine arts, media arts, and design. The new campus will accommodate more than 1,800 students and will provide state-of-the-art LEED Gold facilities.
Ian describes that project as a "21st century building, designed for the present and flexible for the future." The architecture was shaped around the needs of the students and faculty, and provides a multitude of places for gathering and discussion. The façade is a combination of glass, metal panel, and standing seam – with the glass providing views to the interior, displaying the "vitality and activity within."
By maximizing the scale of column-free spaces – and by decentralizing heating, cooling ventilation, power and IT infrastructure – the design is also very supporting of change. The school can flexibly alter partitioning between program areas, among other simple adjustments. Ian says that flexibility "supports the culture and pedagogy of the university." Supporting and enhancing the culture of their clients is one of EllisDon's primarily goals on every project they undertake.
Another important goal when working with clients in the education sector – as well as the healthcare sector, where EllisDon is also very active – is making sure the process is as seamless as possible for the user. Oftentimes on those jobs, the company is building in operating environments, and they are diligent about minimizing the disruption to those environments.
"We have the experience and understanding of those environments to get things done smoothly," Ian says. "We also put a great deal of effort into selecting the right consultants and subcontractors. They have to understand those worlds as well. They have to have the right skills and be aware of the sensitivities inherent to those jobs."
Positive outcomes for all
One more recent example of EllisDon's contribution to Vancouver is the work they did for the Joseph & Rosalie Segal Family Health Centre. Located on the dense Vancouver General Hospital site, that facility is valued at $58 million, and is the largest purpose-built facility of its kind in the province for people with mental health and substance-use issues.
The Joseph & Rosalie Segal Family Health Centre includes eight-storeys and 100 beds, and consolidates inpatient, outpatient, and outreach mental health and addiction services into one building – providing clients with "a seamless continuum of care." EllisDon's innovative design also allows for the built-in capacity for the future addition of two extra floors.
As it stands, the new facility features a state-of-the-art healing environment for patients needing short-term acute mental health care, including those suffering from major depression, anxiety, schizophrenia, psychotic and mood disorders, and substance dependence. It also includes a secure rooftop garden for patient gardening.
Ian says that EllisDon is particularly proud of projects like that one, due to the public good that will come from it.
The client on the project was Vancouver Coastal Health. In a press release announcing the substantial completion of the project, their president and CEO Mary Ackenhusen said that the new facility will ensure that psychiatric and substance-use clients will "truly receive the best care."
"We know that natural light, well-designed rooms and common areas can make a tangible difference in the recovery of patients, allowing them to return to the community and their normal lives more quickly," she said. "We look forward to the improved access and outcomes this building will provide."
Moving forward, those are the kinds of positive outcomes that EllisDon aims to continue generating – no matter the project size or building sector.
Part of Ian's role is looking for new opportunities in the British Columbia region, and helping to develop the company's strategic plan for the area. He is always looking to the future, evaluating market trends and determining which markets will be active and which will not. Currently, he sees the healthcare sector as very strong, and predicts EllisDon will be performing work there for years to come. The same goes for the commercial and office sector.
"We're also pursuing a lot of residential opportunities right now, as well as a number of civil opportunities," he explains. "We have an active civil group in the area, and we want to continue down that road and develop that competency more."
Overall, he sees "incredible opportunity" in the metro Vancouver area as well as the province as a whole. EllisDon aims to seize those opportunities and continue getting better for a long time to come.
To learn more about EllisDon and their uniquer cradle-to-grave service – and for more information on their many landmark projects, including the ones discussed above – visit http://www.ellisdon.com/