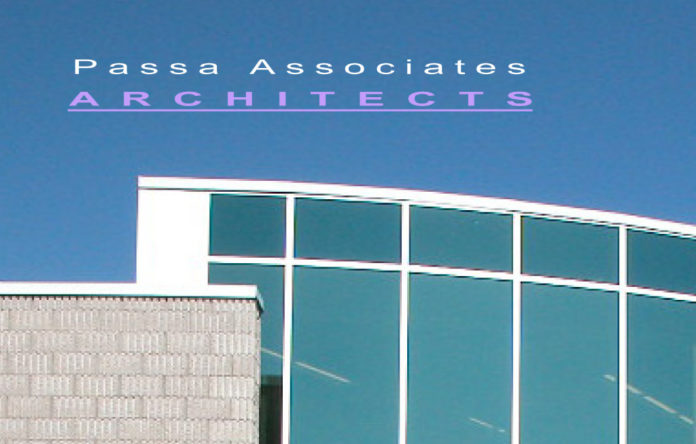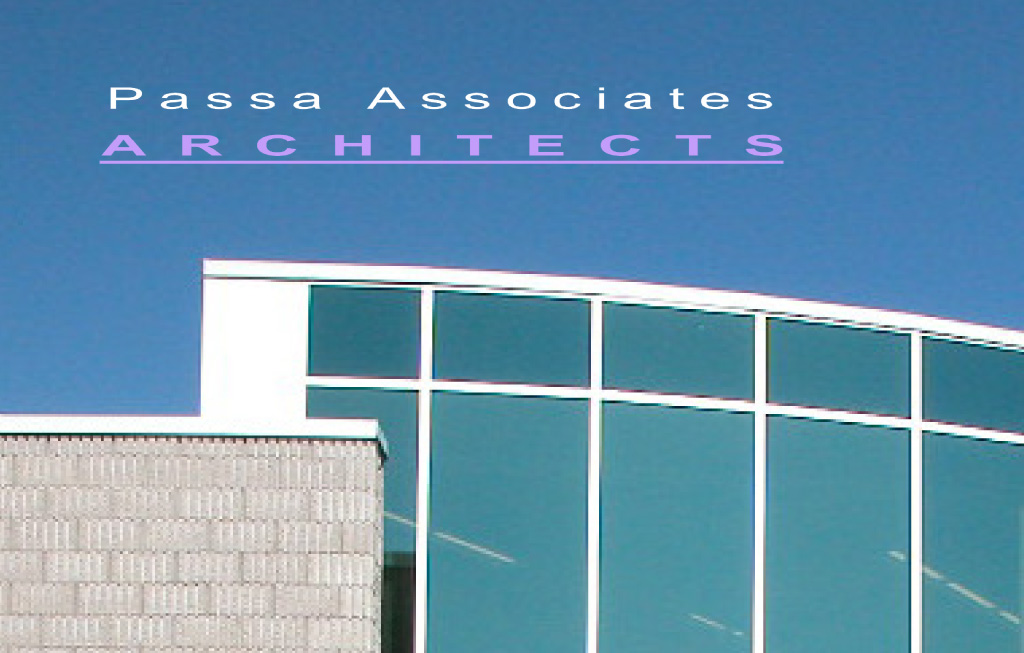 Sensitive and imaginative
Passa Associates Architects is an inventive architectural firm that has been providing creative design and project administration services in Southwest Ontario for almost 30 years. They are a company dedicated to the formulation of "environmentally sensitive and imaginative buildings," and they strive for architectural excellence within the economic and environmental responsibilities of each project. Every Passa-designed project must tick all the boxes – it must be interesting, enduring, and functional, and it has to meet the specific practical needs of the client.
"Our work is crafted carefully and always within the context of the site, keeping in mind the client's goals and aspirations but also their budget," says Joseph Passa, the firm's Principal Architect and founder. "We pride ourselves in always bringing a project in on or under budget and within our time allowances."
Joseph has been a practicing, licensed architect in Canada since 1990. He received his Bachelor of Architecture Degree from the School of Architecture at Auckland University in New Zealand, following architectural study at Carleton University in Ottawa and an Architectural Technology Diploma from St. Clair College in Windsor.
After finishing school, Joseph's career in architecture took him across the globe. He has toured Italy and Portugal under a scholarship program from the Royal Architectural Institute of Canada (RAIC), and he has practiced architecture in various parts of Canada, New Zealand and Australia, as well as travelling extensively throughout Southeast Asia, South Korea, China, Japan, Europe and North America.
Joseph started Passa Architects In 1994 in his native Windsor, Ontario. In the years since, he has worked with the city and the province on some landmark projects, and has earned various awards of excellence, from organizations including the Windsor Construction Association, Windsor & District Chamber of Commerce, and the Essex Region Conservation Authority. His work has also been published in numerous periodicals, newspapers, and magazines.
Joseph has also been a member of Greenpeace since its inception in the early 1970s. When started his own firm, his goal was to design a diverse range of projects while infusing sustainability and energy efficient design as much as possible. He also wanted to focus on projects where he could renovate instead of demolishing as those projects save vast amounts of carbon, embodied energy, and construction waste.
"Our communities have such a large stock of existing buildings which can be our greenest buildings if we just make the right changes to them," he explains. "They are full of embodied energy already. We don't have to create the steel; we don't have to create the concrete, it's already there. "
"If we insulate those buildings well, if we make them function in a different way, they can last for another lifetime," he adds. "It's a good way to improve and sustain our environment."
Over the years, Passa Architects has largely been successful in achieving the owner's early goals. The company has provided services for projects of all types, ranging from single family homes to multi-unit residential apartment buildings, office buildings, medical centres, and institutional projects such as schools, university buildings, libraries, art galleries and theatres. Their large medical centres, such as the multi-phased South Walkerville Medical Centre and the Tecumseh Medical Centre (TMC), have been categorized as mini hospitals for the many services they provide. They also created the new Clear Medical Imaging facility on Windsor's main street, Ouellette Avenue, referencing an oversized X-Ray device to walk into.
The firm has also built a particularly strong reputation for their large-scale renovations and additions, and they have achieved some of the best green outcomes in the province. According to Joseph, those strengths are well reflected in the company's recent slate of projects and clients.
For example, in the Municipality of Leamington, Passa Architects recently worked on the renovation and addition to the local branch of the Essex County Library. That addition provided "a new face" for an old solid masonry building, which previously had little-to-no daylighting incorporated, as well as a dated typical institutional exterior brick façade. The new transformed exterior with an addition is now highlighted by an undulating double height wall of blue tinted glass designed with emphasis on natural light, open spaces, and "a welcoming atmosphere." The design references Leamington's location on Lake Erie with the allusion of a beach, flowing water, and blue-sky elements.
Also in Leamington, the company recently completed the renovation of a former bank building, along with an adjacent building, into a new indoor performance theatre for the local Sun Parlour Players Theatre Group. That renovation involved creating a flexible indoor performance area with seating for more than 200 attendees, which can be folded away for dinner theatre. The curving Lobby references the shape of a boat with its structural frames exposed. According to Joseph, the result has become "one of the new venues of interest in a growing community with a new cultural and hospitality focus."
Another recently completed project is the renovation of a former police facility in Windsor into a Collision Reporting Centre for the Windsor Police Service. The existing facility was dated and was intended to be closed, but Passa Architects helped transform it into a modern multi-purpose facility that provides a "multitude of police related uses."
Even more recently, Joseph and his team completed the conceptual design of the Brights Grove Library and Art Gallery in Sarnia which is located in the lush Wildwood Park on Old Lakeshore Road on the shores of Lake Huron. Joseph says it involved bringing a very natural sustainable building, with daylight harvesting and a green roof, into a park setting by "weaving the structure through the large trees, maintaining all of them, and bringing them visually inside the building with a large curving glass wall."
The list of diverse projects goes on. Currently, for example, the firm is working with Tessonics, a high-tech scanning company that purchased the historic Windsor Utilities Commission Building on Ouellette Avenue. There, they are carefully restoring the exterior stone façade while providing interior design renovations for their use.
The company is also working with Conseil Scolaire Viamonde, a French language school board, renovating their school in Windsor. Relatedly, they are working with the Centre Communautaire Francophone Windsor Essex Kent and the University of Ottawa, "evolving a new space for them together in downtown Windsor," Joseph says.
Also in the mix: an office addition for the BMR Windsor Building Centre along with their internal retail revisions; renovations to 20,000 square feet of offices at the Essex County Civic Centre keeping Covid 19 future planning in mind, another dental office in LaSalle, the redevelopment of a number of existing sites for apartment buildings and a medical centre; as well as the changing of two 10 storey office buildings in downtown Windsor, one into 64 units of apartments and the other into 45 high ceiling loft style apartment units. They are also planning an office addition doubling a size of a building they designed 23 years ago, which speaks to both their longevity and the reputation they have built in their local communities.
According to Joseph, that reputation is why Passa Architects has lasted so long, and why they continue to thrive today. He credits that reputation to their "client-centric service ideology." As part of that ideology, they emphasize communication, response times, and transparency. They also provide the time to "not just 'hear,' but 'listen'" to their client's needs and expectations.
"We thankfully have clients that we've been working with for over 20 years," Joseph says. "We've built some strong relationships and we feel we have built trust within them."
He also credits the company's track record for getting their work done on time. He says that in the commercial sector, that reliability is highly valued.
"Our clients get their people in their buildings when they need to be there," said Passa. "That's what helps them come back."
Machines for Living
Looking forward, Joseph says his goal for Passa Architects is to continue promoting environmentally sustainable design as much as they can. The firm was one of the initial members of the Canada Green Building Council, and over the last 20 years they have been involved in some of the most energy efficient institutional projects in the province. They want to continue pushing that envelope.
One example from the company's history is the Our Lady of Mount Carmel School addition and renovation. Passa Architects designed that project to be one of the first energy efficient schools in Windsor, and they achieved that goal and more – in 2002 was determined to be in the top 10 per cent of energy efficient schools in Canada.
Later, in 2005, the company designed an addition and renovation for the St. Christopher School, which was certified to be the most energy efficient school in Ontario and fourth most energy efficient in Canada. Then in 2007, their Glengarda Child and Family Services project, renovated from an abandoned hospital laundry facility industrial building, was determined to be the most energy efficient school in Ontario and third most efficient in Canada all as determined by Natural Resources Canada in Ottawa.
Passa Architects also completed a new washroom building for the Essex Region Conservation Authority at the Holiday Beach Conservation Area on the shores of Lake Erie. The structure was designed and built as a "net zero" building, with the capability of running entirely on solar photovoltaic panels. The hot water for the plumbing fixtures was powered by solar thermal panels, and the project included a green roof, which allows birds to nest naturally while cooling the building.
In general, Joseph says green roofs have become a specialty of the company – Passa Architects has incorporated some of the largest green roofs in Southern Ontario into their projects
Passa Architects is also regarded as a specialist when it comes to green architecture. Joseph has been requested on numerous occasions to speak to various groups and conferences on sustainability issues, and he has authored and published several articles on the topic in the past. One particular article was for the Journal of Green Building from College Publishing in Virginia, USA – a worldwide publication where Joseph and David Rompf, a long-term associate, co-authored a 16-page article on their sustainable buildings. Further requests for papers and speaking engagements from conference locations in China, Scotland, Singapore, Denmark, Tokyo, and Barcelona still come in regularly.
Moving forward, the firm wants to continue leading in that sustainable space, and they want to do it by example. That means incorporating green technology whenever possible, sourcing environmentally friendly building products, and working with suppliers who support that vision.
"It is important to have suppliers that understand sustainability and create products that can be embraced for this effort," Joseph says.
"We must stop our excessive carbon use globally," he reiterates. "We've got to change our way of thinking before we're forced to. With buildings being a high contributor of carbon globally – they contribute 45 per cent – this is an area we can make a huge difference."
For Passa Architects, leading the way in sustainability also means delivering different kinds of building products, and embracing urban densification. To that end, the firm has recently designed a semi-attached townhouse product which is intended to be utilized on small urban lots. They will be building models this year to prove their concept.
Each of those units will have a secondary suite and take advantage of densification as much as possible. The buildings will be electrically heated and air conditioned to reduce their carbon footprint, and they will include solar panel arrays on the roofs. Highly efficient windows will create maximum daylight harvesting and be controlled with sunshades and light shelves. The models will not only be produced using pre-manufacturing techniques but will also create sustainable and efficient living conditions by having natural convection air flow requiring less air conditioning.
Joseph anticipates a learning curve delivering those units and he hopes to apply that gained knowledge to future projects for clients. He wants to ultimately deliver green sustainable projects that are not only "net zero," but "net positive." He envisions those projects as being the future of building.
"Homes, as well as all buildings, can be machines for living and working, creating their own energy to give back rather than consume," Joseph says. "We must significantly change our ways on this ever-shrinking planet by negating carbon use and embracing the sun's power to supply all the energy that we require without polluting our air and water."
For more on Passa Associates Architects, their past projects, awards, and publications – and to get in touch with Joseph and his team – visit www.passa.ca.
Also on their website, you can read Joseph and David's piece in the Journal of Green Building.