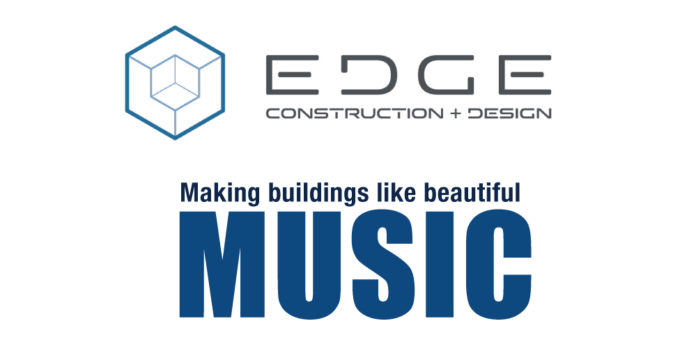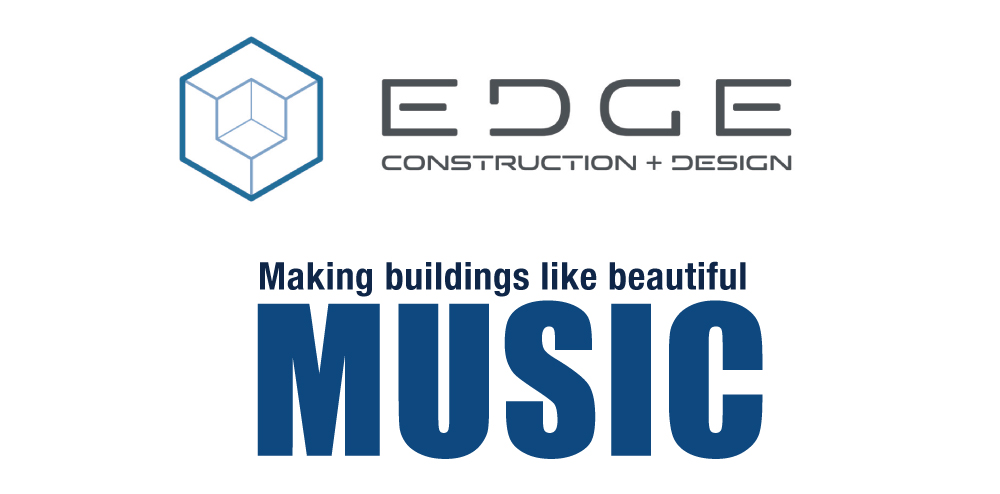 Making buildings like beautiful music
Edge Construction is a Vancouver-based provider of general contracting, construction management, and design-build solutions. Since forming in 2011, they have worked with a variety of residential, commercial, institutional and public realm clients, and they have successfully utilized all major project delivery methods. These days, backed by that experience, they help their clients choose the most appropriate method for their project. No matter the client's choice or the size of their project, Edge Construction strives to provide cost-effective construction services with a smooth delivery, and to ultimately make the client's vision a reality.
Edge Construction's team of diverse construction and design professionals bring well over 100 years of combined experience to their roles. The company began as the construction services provider for their sister development company, but soon realized that external developers could benefit from their quality results and service-oriented approach.
Edge started with a focus on small-scale multi-family projects, but after initially proving themselves, their work rapidly increased in diversity and scope. They now regularly take on multi-storey apartments, tenant improvements, retail stores, and commercial offices. In the early days, roughly 80 per cent of their work was for their sister company and 20 per cent was for third party clients. Today, Edge Construction is fully independent and 100 per cent of their work is for third parties.
When it comes to the multi-family sector, Edge Construction's projects can range greatly in size, from 15 units all the way to 300 units. According to Jaime Tarriba, Principal, the scope of the project is less important to them than the mindset of the client.
"It's not about the size, it's about the client," Jaime explains. "We love to work with clients who want to build quality buildings and are open to creative solutions for cost efficiency. When we meet a group that wants a quality-build and understands the construction delivery process, that's where the magic happens. It makes for more of a partnership where we can really shine and help make our client's vision a reality."
On the commercial and tenant improvement side, meanwhile, Edge Construction will also take on a variety of projects. They started by doing offices and earned a lot of experience in that space, but they have also done luxury retail stores, common retail stores, gymnasiums, studios, restaurants, and more.
"Really, the sky is the limit," says Richard Whitehead, Client Executive. "We can do 800-square-foot projects, and we've done a whole Best Buy. There's nothing on the tenant improvement side of the business that we wouldn't be able to take on and knock out of the ballpark."
In both sectors, Edge Construction has earned a reputation for the energy-efficiency of their buildings. They have worked on many LEED certified projects – including one of the only LEED Platinum certified buildings in the country – and they strive to make every building they work on as efficient as possible within the parameters of the budget.
"We like to support all aspects of efficiency" Jaime says. "We're very strong when it comes to offering energy efficient solutions that work within the client's budget and goals. During preconstruction there are often opportunities to suggest small tweaks, like better window systems to achieve better insulation values so we can decrease the mechanical systems requirements."
"That's the way things are moving in Vancouver," he says. "That's the future of construction. And we support that. This type of project became part of our portfolio several years ago, so in some ways, we are ahead of the curve."
"Making environmentally-friendly buildings is really woven into the DNA of Edge as a construction company," Richard adds. "We like it when the buildings we produce add to the neighbourhood and the overall environment in a positive way."
Edge Construction is also set apart by their budgeting transparency and accuracy. According to Jaime, Edge can draw on their past experience, their project database, and their close relationships with their trades to come up with the most accurate estimate possible for their clients.
"We set expectations properly from day one," he says. "When we tell our clients 'This is what we'll provide to you, and this is what it'll cost,' we're open and honest with our numbers. We want the customer to receive value for every dollar spent."
Edge Construction is also open and honest with other project stakeholders, including architects, engineers, and consultants. Richard described it as a "construction ecosystem," and he believes strongly that participants should have a net-positive contribution.
"We work well with all the different players within the industry," he says. "That's due to the fundamentals of how we operate. We value disclosure and communication. We make sure that everybody we work with is fully informed; they always know what's going on. That allows us to build good, long-term relationships with everyone who contributes to the construction process."
In particular, the company has built longstanding relationships with their subcontractors and trades. Richard says they highly value those partners, not just for their input on pricing, but also for the quality of work they do.
"A builder is only as good as their trades," he says. "Fortunately, we've been able to achieve some very strong relationships with some very high quality trades in the city. I think that's one of the reasons we're able to produce such high quality products at such competitive costs."
Edge Construction sources competitive quotes from their trades and has developed a deep resource-pool of quality contractors. The company is growing so they are frequently adding to that pool. Many existing trades have established relationships with Edge team members extending five-plus years. Some trades even have relationships with the Principals going back 10 to 15 years.
"All the trades we invite are trades we know will exceed project and client expectations," Jaime says. "We know they will do a great job and offer value with their pricing and quality workmanship. They also stand behind their work just like we do."
Dayne Cross is a site superintendent with Edge Construction. He believes that trades like working with Edge because they offer a clean and safe working environment, and because they are fastidious with their scheduling.
"When the trades come to site to complete their task, the site's all ready to go," he explains. "We give them their space. We're not piling them on top of each other. We want them to feel comfortable so that they can do their best work as efficiently as possible. Their safety always comes first."
"We make sure they have what they need to be successful," he says. "Because when they're successful, we're successful. And because when you go the extra mile for them, they'll go the extra mile for you. Those are the kind of relationships we have and continue to foster."
Richard describes those trade relationships as the "backbone" of Edge Construction's business. At the same time, he says the company's other relationships are just as strong and just as important.
"We work closely with architects," he says. "We relate strongly to them. We complement and champion their visions. We make sure that what we deliver achieves all their objectives."
"Consultants, too," says Jaime. "We engage them at the right time to ensure the project benefits from their expertise."
"We also work closely with lenders," he adds. "We give them confidence that they're working with a quality builder that will perform within the time frames expected."
"It's kind of like an orchestra," says Richard. "It starts with the architect writing a beautiful piece of music. In some ways we are the conductor. All the different trades, suppliers, and consultants are like the players in the orchestra who come together to make the music a reality."
Reaching the peak
Currently, Edge Construction is working on a variety of projects in both the residential multi-family and tenant improvement sectors. Jaime is equally excited about all of them – the unique hurdles and constraints they bring to the table paired with his team's ability to overcome these challenges. One example Jaime cites as illustrative of what his team is capable of is 'The Peak.'
Located at 2727 Rupert Street, The Peak is a six-storey wood frame building, with a concrete first floor. Its 55,000 buildable square feet offers 52 residential rental units on the upper floors and five commercial rental units on the ground floor. The client is Peak Real Estate Group and the architect is Cornerstone Architecture.
The Peak is a Passive House apartment building, which is one of the reasons Edge Construction is particularly proud of it.
Passive House is considered to be the most rigorous voluntary energy-based standard in the design and construction industry today. Passive House buildings consume up to 90 per cent less heating and cooling energy than conventional buildings. Very few completed buildings in Vancouver have been able to meet those criteria.
"The Peak is an exciting project," Jaime says. "Cornerstone implemented some clever design and engineering elements to help it maximize energy efficiency. For example, the residential units have long balconies which act as solar shading devices. The windows not shaded by balconies or overhangs are fitted with automatic exterior solar blinds to reduce overheating."
"We've worked hard on this project to offer the type of value engineering that will make the building better. There's a lot of critical thinking that's gone into it. It's very unique, and we're having a lot of fun."
Moving forward, the goal for Edge Construction is to continue taking on projects in Vancouver and its surrounding municipalities in both the residential and commercial sectors. They also want to continue growing in size and project turnover, but in a very controlled and purposeful way.
"We ask ourselves every day, 'How is our business developing?'" Jaime says. "We want to make sure we're setting our own course; steering the ship purposefully. We don't just want the wind to take us where it takes us."
"In terms of the multi-family sector, we're on the right track," he says. "We want to have six-to-10 multi-family projects going at any one time, depending on the size and location of the projects. We love when those projects leverage our talent and help us grow."
"On the commercial side of things, again, we think we're heading in the right direction," he adds. "We want to have between six and eight of those projects going at any given time. We also want to pursue some larger spaces. It's going to take a lot of work to get there, and we're very conscious of that, but we're excited to put that work in."
As for the size of the company, Jaime says they will only grow as fast as their team allows them. They are very selective in their hiring practices, so that when a new member joins the team, they are a good fit for today and for the company's long-term vision.
"We aren't the type of company that wants to grow and shrink and grow and shrink," Richard explains. "We're a quality-over-quantity company. That's our construction philosophy. That's how we organize and run the business."
"We aren't the company who will chase growth at the risk of compromising our reputation," Jaime adds. "We like to look at things from the perspective that we're only as good as the last building we built. We stand behind every building we've delivered."
"No matter what sector we're working, we really just want to build projects that we can look back on and be proud of," Jaime concludes. "We want to be able to say 'We were part of the team that built that. It was a successful project for everyone.'" For more on Edge Construction, their team, their services and project delivery methods, and their past and present projects, visit https://edgeconstruction.ca/