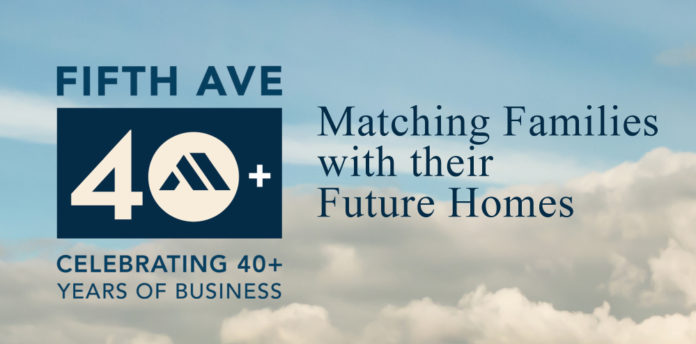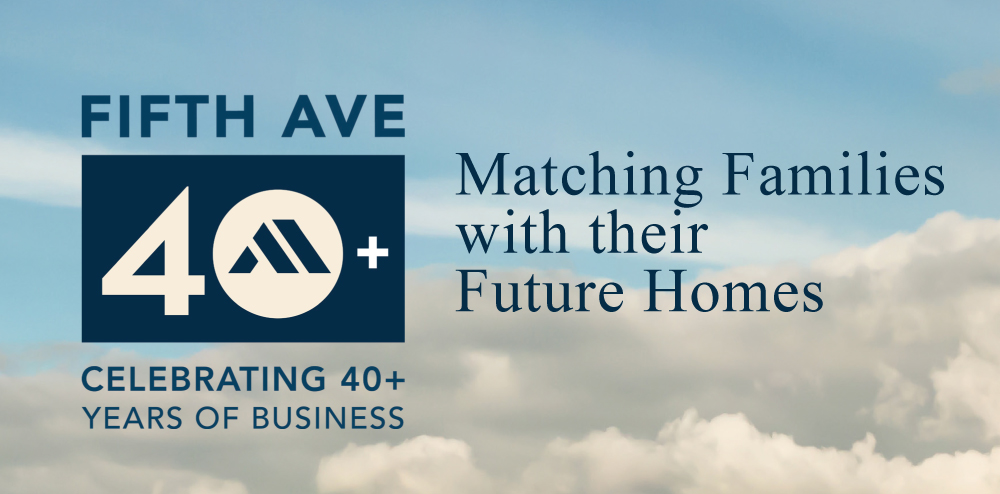 Matching Families with their Future Homes
Fifth Avenue Real Estate Marketing is a fully licensed real estate brokerage with a shared mission of "bringing people home." Fifth Avenue has a diverse team of marketing and sales professionals who, combined with the collaboration of developers, help bring award-winning products to development along with vibrancy to communities.
Fifth Avenue has long-standing history of residential new home housing development. Over forty years ago, the company was founded by the Belling family. They had a background in sales and marketing. Senior Vice President Jamie Squires has been with the company for nearly half of the company's lifespan. Squires recounts the company culture when she began working for Fifth Avenue.
Squires reflects, "At the time, it was a family-owned company. Since then, the family has retired. We are a bit bigger now. We have Peerage Realty Partners working with us. In the early days, it was like working for a family. They become your family. I stuck with it. It was a very open and honest environment and provided a family dynamic."
As founder Mark Belling approached retirement, he looked for a replacement and discovered W. Scott Brown. In his letter of commitment to excellence, current President & CEO Brown reinforces the company's passion for collaboration, service, and positive social action.
Through its growth and evolutions over the past forty years, Fifth Avenue has always committed itself to employing a diverse team that serves the unique demands and needs of any project.
Peerage Realty is a partner in the dynamic Fifth Avenue team. Squires mentions the company's partnership with Peerage Realty and motions towards its contribution to Fifth Avenue's tremendous growth.
"When we partnered with Peerage Realty, we had more backing," notes Squires. "We have had tremendous growth, especially in the last year. We also acquired a company called Epic Real Estate Solutions."
Alongside Fifth Avenue's tremendous growth recently, its portfolio outlines successful and award-winning projects which speak to the quality and care that the team at Fifth Avenue deliver to customers. While the company's home office is located in Surrey, Fifth Avenue continues to build local brands to connect with a broader reach of customers.
"Over the last eighteen years we have had projects everywhere. We have increased local brand growth. We bought Epic to run on their own, but we work together. We also started BakerWest, an attribute to Baker (also a Peerage company), which is the biggest project marketing firm in Ontario and Quebec. For the island, we are working with The Condo Group. By working with local brands, we can meet pretty much any diverse needs within a local area" notes Squires.
While Fifth Avenue has history to attest to its quality of service, Squires points to its vision and versatility as key factors in its continued success.
"Having worked with developers for so long," Squires adds, "we have acquired a developer mindset. We put the needs of the developer client first. We are very honest. We always look from the developers' point of view–like risk, timing, unit-mix, target markets. We advise the pros and cons and risk involved."
Perhaps the most integral part of this company's success is its diverse, versatile, and interdisciplinary team. For any project, Fifth Avenue has a team that can help with the needs of the client.
"It is a science and an art," outlines Squires. "We work closely with and direct the creative firm that does the branding and the interior designers. We ask them to work together. We do a direction session where we go over the development, expectations, and target markets so they can design the products to those markets. We do a lot of work surrounding the product."
Fifth Avenue has a team that is ready to manage the conveyance of Real Estate, oversee contract administration, and assist with closing processes. From beginning to end, Fifth Avenue offers services to facilitate with any part of the home-buying process. By being a full-service brokerage, the company ensures that homeowners are always knowledgeable about and fully satisfied with their homes.
A quick glance into the communities touched by Fifth Avenue reveals the company's ability to bring new and future life to neighborhoods and homes. The company prides itself on tasteful and functional townhomes, high-rise condominiums, and mixed-use developments.
They recently sold out Dansey in Coquitlam by Belford Properties. This low-rise property offers 128 affordable homes with easy access to local shops and transportation. The large windows and 9-foot ceilings provide homeowners with beautiful natural light in the bedrooms and living room. It was a great success for Belford Properties and Fifth Avenue.
"We did it in record time with record breaking prices" outlines Squires. "The homes were durable, soundproof, and made with long-lasting materials, such as steel frame instead of wood."
Squires also mentions Prosper in Guildford by Mountain Creations, which is coming soon. Prosper offers 65 condominiums in a 5-storey residential building. Its proximity to Hawthorne Rotary Park offers great views and a place for relaxation with family, friends, and pets.
Fifth Avenue is working on a breadth of projects, including the exciting new Aldergrove Town Centre in historic Aldergrove. One of their projects is also Chronical in Cloverdale by Tangerine Developments.
Chronical has a designated heritage house that will form part of the new building, as it was a dairy farmhouse in 1924. It will house the amenities for the 48 new condominiums.
Fifth Avenue's projects offer homes with great convenience and character. In understanding the needs of homeowners and the personality that makes a home, the team at Fifth Avenue can match anyone to their future home.
Part of bringing families and individuals to their future homes is understanding that a home should be both beautiful and functional. Squires mentions that Fifth Avenue focuses on utilizing all space effectively within a home.
"We work on a lot of master plan communities from small to larger units," mentions Squires. "We like to come on early. We work with architects and developers early to make sure we meet the needs of the communities and buyers. We aren't designing units that do not fit or are not usable. There is no wasted space. We don't want to design homes with wasted space, adding unnecessary costs for no reason."
Fifth Avenue's commitment to space extends into their commitments to the community. Fifth Avenue's website highlights the company's responsibility for its community development.
"We are committed to giving back and sharing knowledge, experience, time, and resources within the communities that we are part of shaping," its website reads. "Together with our developer partners, we are seeking to do some good and aid those in need."
Fifth Avenue is constantly working towards affordability by ensuring that there are no wasted spaces in homes. At the same time, they are always looking for character and comfort that make a home convenient and comfortable.
With over forty years of experience, Fifth Avenue will continue its path of growth and success by bringing even more people home.
For more information about Fifth Ave Real Estate Marketing, their services, and their projects visit– https://fifthave.ca/